Every Friday I'll be sharing a photo from someplace in my travels.
This week's photo is of a starfish in the Philippines.
It's probably no secret by now that I love the ocean and marine life. One of the reasons I was so excited to visit the Philippines was because it has long been known as the epicenter of marine life and biodiversity– meaning it has the richest concentration of marine life on the entire planet. Over 400 of the world's 500 coral species call the Philippines home, as do thousands of fish.
As soon as we got away from the airport the first steps we took were to the beach, even though we didn't have long until we were scooped up to explore the city. When we returned once again to our resort that evening, I found myself bee lining to the shore to catch the last of the sunset. It was there that we saw children splashing around in the low tide, shrieking over the various fish and crabs they found. We had only joined their search for marine life a minute before we turned around and spotted this massive starfish, who only added to the beauty of the sun setting behind us.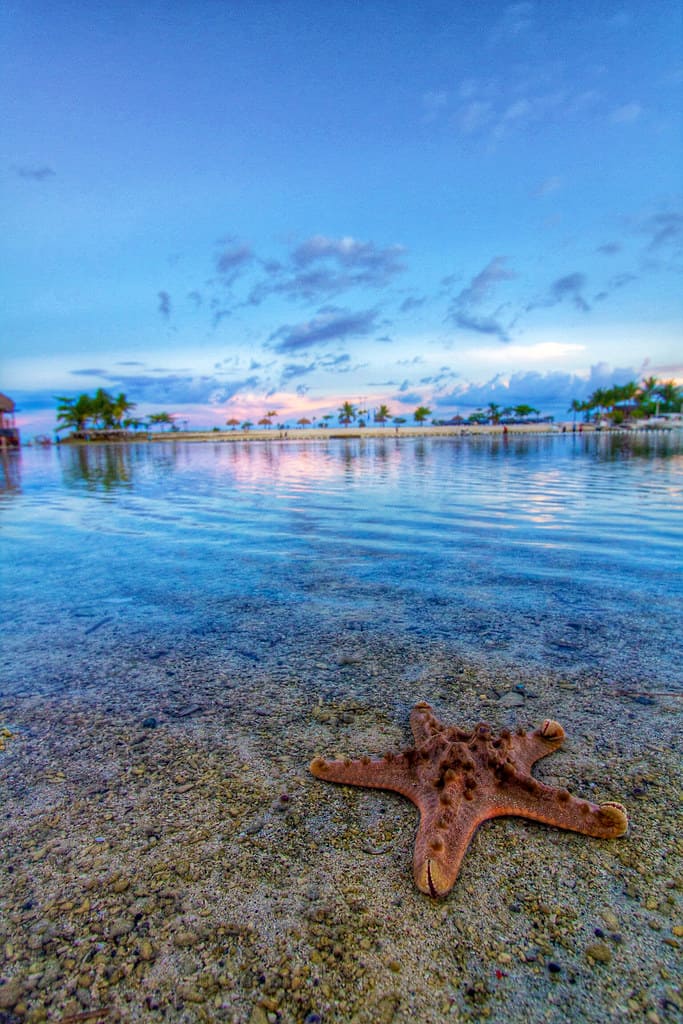 If you enjoyed this photo, please share it!