Every Friday I'll be sharing a photo from someplace in my travels.
This week's photo is of the beaches of Oslob, Philippines.
Being a nation of over 7,000 islands, the Philippines is bound to have some beautiful beaches. While people often flock to the well-traveled areas of Boracay or El Nido, we were surprised by the quality of the beaches even around Cebu.
As our plane landed into the city, we could see all different shades of blue, which had us excited at the prospect of great beaches from the start. We could even see bits of coral reefs as the water was so clear. While Mactan Island and northern Cebu near Cebu City had some nice stretches of beach, the real gems were located in the southern countryside of Cebu.
Making our way towards Oslob near the southern tip of Cebu, we noticed that the further south we drove, the more the water glistened and slowly changed from a blue color to deep varying shades of emerald. The beaches we passed were white and sandy, and unsurprisingly covered with people, although I still longed to visit them.
Once we arrived at our beach in Oslob, we were happy to see that the water was just as clear and the sand just as white.
Floating in the bright, beautiful water, looking out at the lush green jungle backdrop, made the Philippines feel like one of the more exotic places we've visited in Asia. My only regret is that we didn't get to enjoy as much beach time as we would have liked, but it's certainly on the agenda for next time!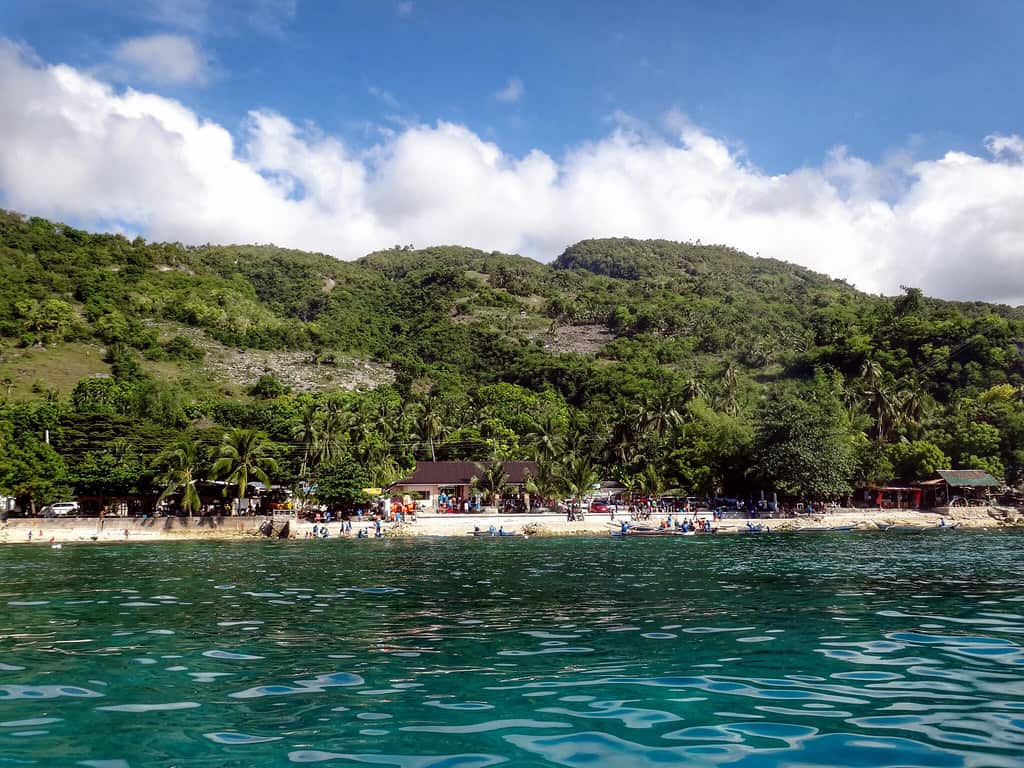 If you enjoyed this photo, please share it!