Almost daily now many of you send me e-mails asking questions about teaching in Hong Kong. I've found that most of you actually have the same questions, so I thought it would be helpful just to put them all down in one place as a resource for you guys!
Here are your frequently asked questions about teaching English in Hong Kong.
DO I NEED A DEGREE TO TEACH IN HONG KONG?
Yes, you will need a minimum of a Bachelor's Degree in order to legally be granted a work visa. However, the subject matter of your degree isn't important. Meaning, you don't need a degree in education or English in order to be qualified. My coworkers had degrees in things ranging from art to science—and my degree is in Japanese, so anything is fine.
WHAT IF ENGLISH IS NOT MY FIRST LANGUAGE?
You'll need to be fluent in English in order to teach it; so most employers will be looking to hire native English speakers only. In Hong Kong they primarily hire from the UK, the US, Canada, Ireland, South Africa, Australia and New Zealand. It is rare, but not unheard of, to be hired from other countries.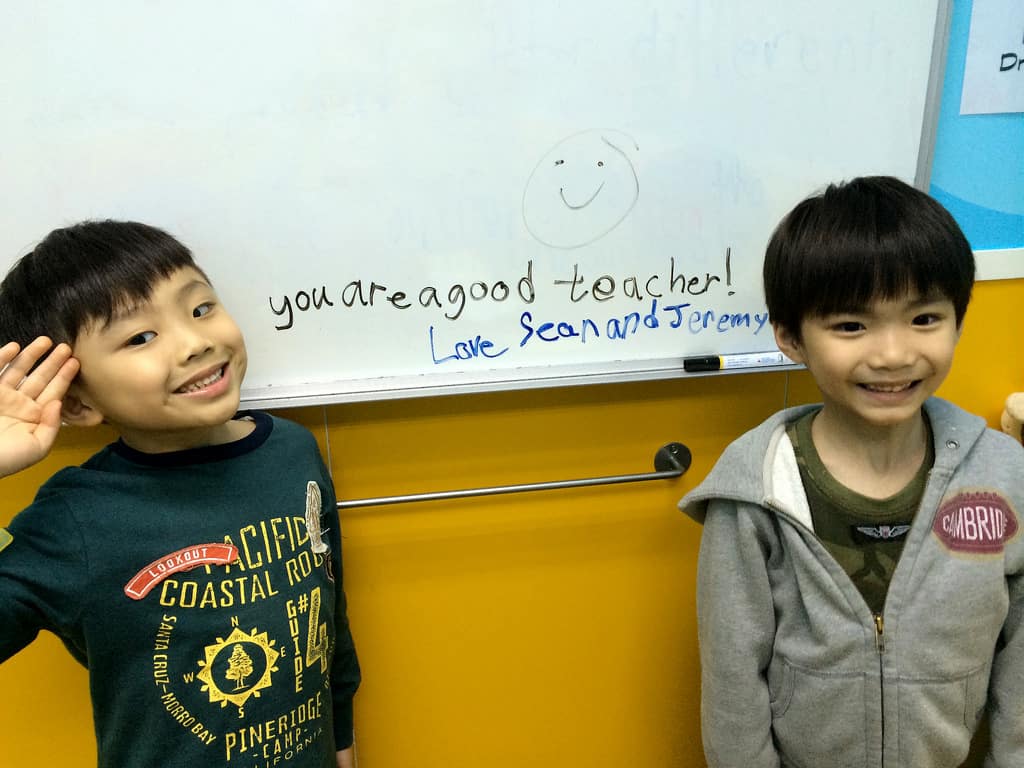 DO I NEED ANY TEACHING EXPERIENCE?
No, you do not need any prior teaching experience, but do be aware of the job requirements that will be demanded of you daily.
Many foreigners seem to come to Hong Kong to teach with this notion that there will be little work involved and they can party all year. However, teaching can be quite a full-on job.
If you do have experience, be sure to include it in your resume. You can even include things like tutoring, babysitting or working at summer camps to help make your application standout.
DO I NEED TO HAVE A TEFL OR CELTA?
Not necessarily, although more and more language centers are beginning to require at least a TEFL Certificate of 150 hours.
Regardless, having one will make your application stronger as it shows you are more serious about becoming a better teacher. The same applies for a CELTA.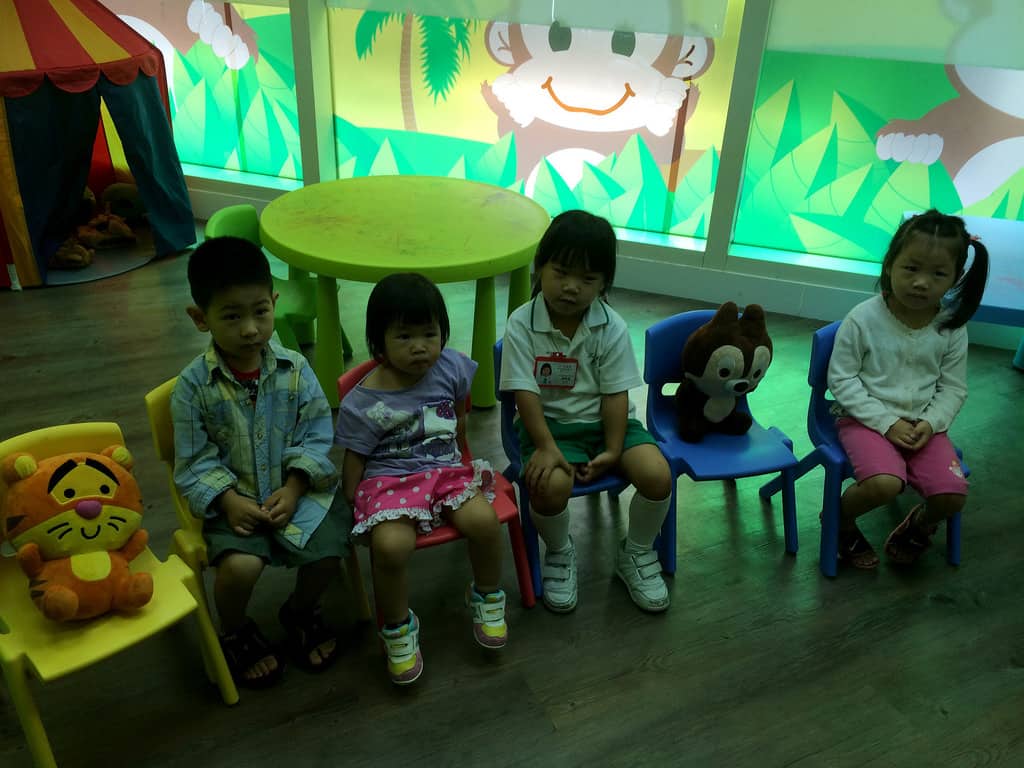 WHERE CAN I TEACH?
There are many different teaching options for native English teachers. For convenience, I'll be dividing them into two different groups: schools and learning centers.
SCHOOLS
Schools include international schools, bilingual schools, government schools, private schools. These range from preschool to university level, but kindergarten is by far the most common type of job placement.
Your job will usually run from early in the morning, around 7am until early afternoon, 2 or 3pm. Sometimes you may be required to do afterschool activities or show up on weekends or holidays for school events.
Often this kind of job will require you to do all of your own lessons and planning, so be prepared for that sort of responsibility as it will add extra time on to each of your days.
LEARNING CENTERS
Learning centers are institutions that children will attend to supplement their schooling. Within the category of learning centers you will also find tutoring centers, playgroups and business English academies.
They cater to students of all different ages, but usually range from 3 to 12 years old.
The hours of this sort of job varies depending on your company. Some shifts run all day, whereas some will do split shifts meaning you may work from 7am until 2pm or 2pm until 9pm.
Most learning centers will provide all lesson materials for you, so you won't need to worry about developing a curriculum or planning.
Keep in mind that learning centers hire year round, but public schools only hire twice a year so you need to monitor the application window closely.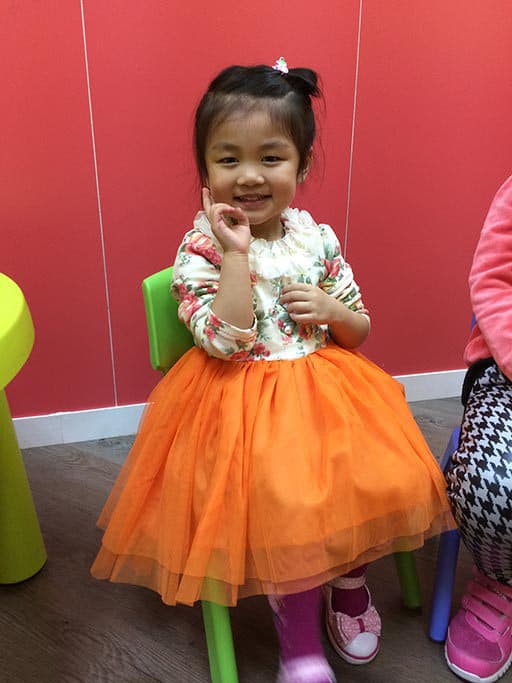 WHAT IS THE NET PROGRAMME?
The NET Programme is like JET in Japan or EPIK in Korea. It's a competitive, government-backed program that places English speakers into public schools throughout Hong Kong.
The application process is long and often grueling, but if you make it through you'll be heavily rewarded with a secure job with high pay.
WILL I BE THE ONLY FOREIGNER AT MY SCHOOL?
That depends on your school. If you are teaching at a public school, you'll likely be the only foreign teacher.
If you are teaching at a learning center, you will be with a group of foreign teachers, but it depends on the size of your center. Even within my company some centers had two teachers, while others could have 12!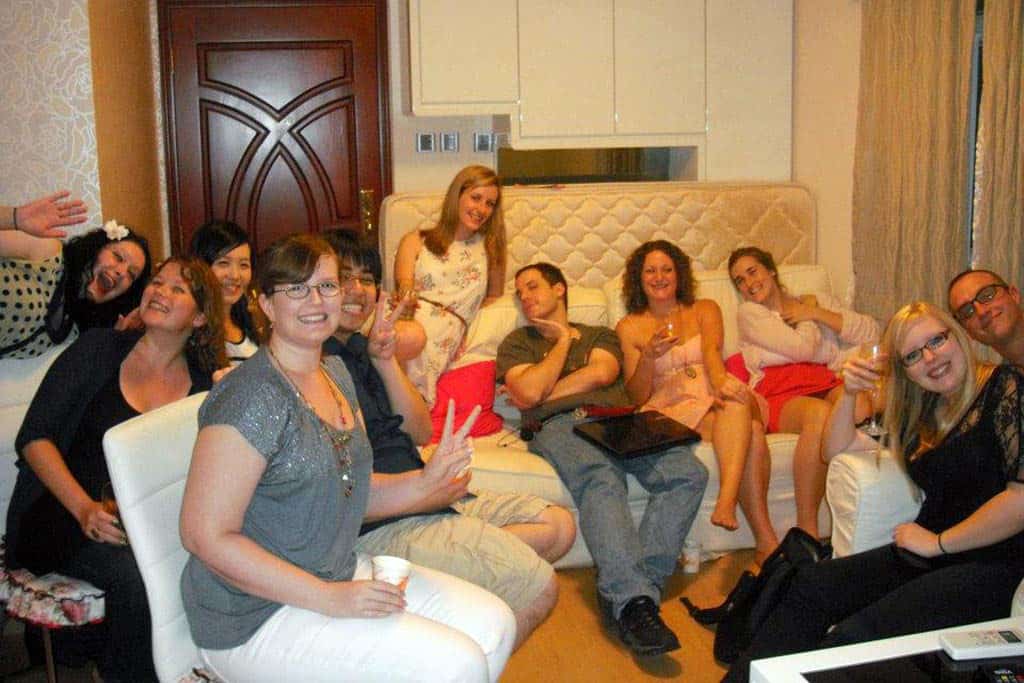 JUST TELL ME, IS IT BETTER TO TEACH AT A SCHOOL OR A LEARNING CENTER?
That's a tough one! There are certainly pros and cons to almost any job out there, but it really comes down to what you want out of the job and your level of experience.
Language centers are nice because, as I mentioned, the lesson planning is minimal and you are often doing activities or games with the children. Class sizes also usually range to around 4 students, which is very manageable for those who may not have much teaching experience.
The downsides is that the hours can be long depending on your placement, vacation days are limited and it's a business first and an educational institution second.
There are pros and cons to either of those environments, so it all depends on how much teaching experience you have and what type of setting you'd feel most comfortable in.
Working in a school is great because the hours are a bit less and you get quite a bit of vacation year round, which makes it easy to travel all over. You'll constantly see the same students year round and can form better relationships with them, but do remember the class sizes can be quite large—around 30 students or more!
Usually you'll be paired with a local teacher, who will help you when teaching, but they might not always speak English.
One of the biggest downsides to teaching in a school is that you may be the only foreigner there, so if you're looking to make friends or have a nice support system abroad, it might be harder.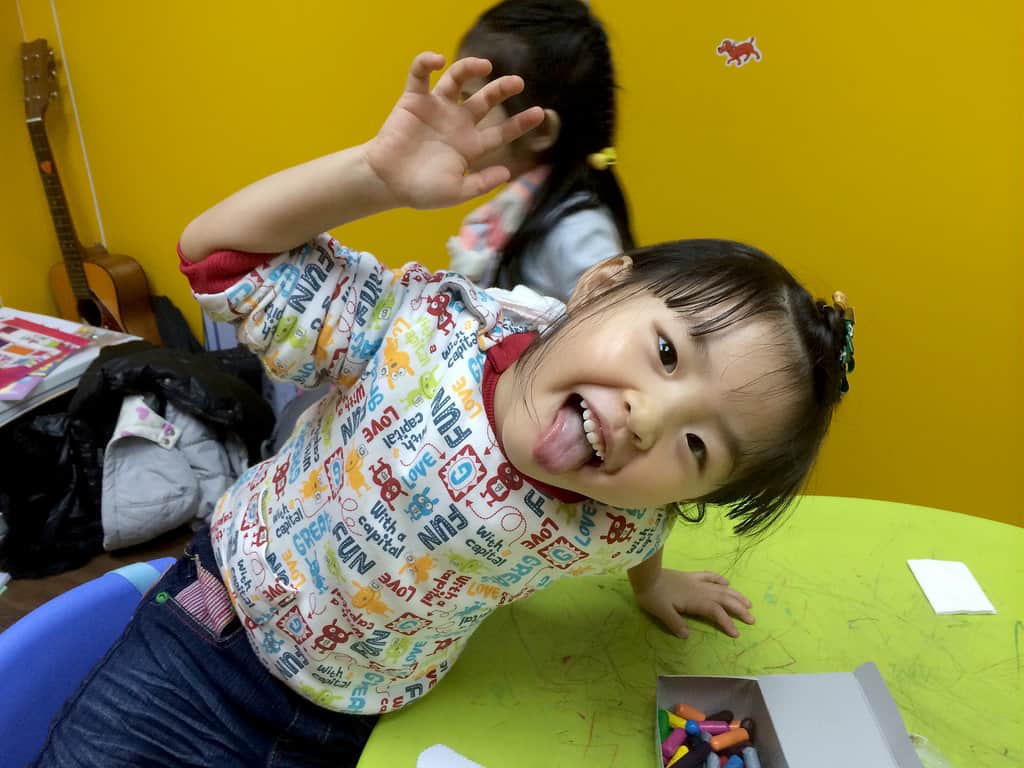 WHERE SHOULD I START LOOKING FOR A JOB?
Dave's ESL Cafe is probably one of the most popular sites with new job openings posted daily. Other popular options are JobsDB.HK and the Classifieds listed in the South China Morning Post.
DID YOU GO THROUGH A RECRUITER?
Unlike countries like Japan or Korea, recruiting agencies are rare in Hong Kong for placement. While a few larger companies are beginning to turn to agencies, most of the jobs you will apply for directly.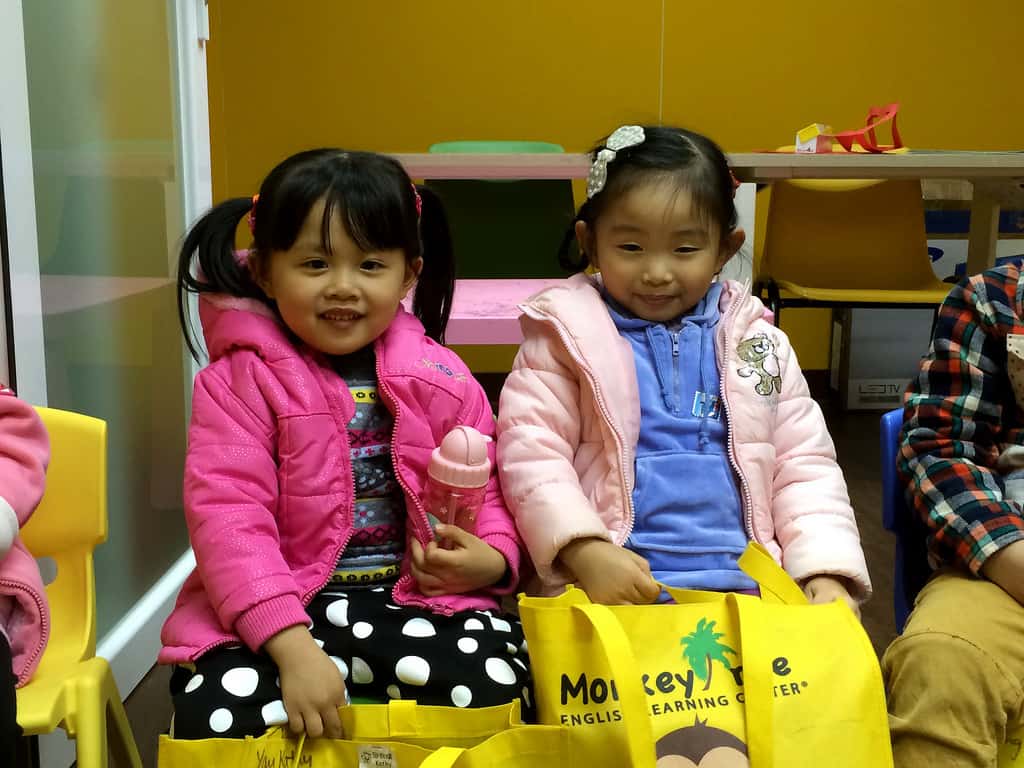 DO I NEED TO GET A JOB IN ADVANCE OR WOULD IT BE EASIER TO FIND ONE ONCE I ARRIVE IN HONG KONG?
Due to the visa system in Hong Kong, you will technically need to be hired before you arrive. It is considered illegal to arrive in Hong Kong on a tourist visa in order to seek employment.
DO I NEED TO SPEAK CHINESE TO LIVE IN HONG KONG?
No! Learning a few simple phrases might be nice to show your respect, but unless someone wants to learn it for personal reasons, English is compulsory in schools and so it is widely spoken here.
You will find signs and public announcements will be in Cantonese, English and Mandarin.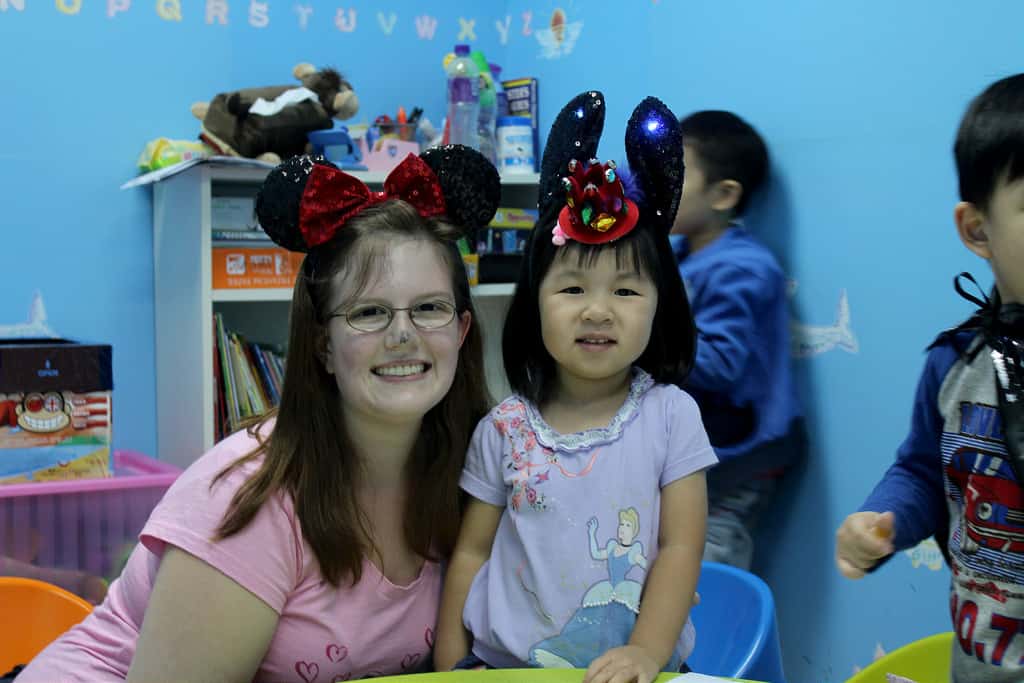 I AM CHINESE, BUT I WAS BORN OVERSEAS AND SPEAK FLUENT ENGLISH. CAN I STILL TEACH IN HONG KONG?
This unfortunately, is a tricky question. While yes you would be eligible to apply for teaching positions, some employers may be reluctant to hire ethnically Chinese English teachers. Unfortunately, most people in Asia are still under the impression that they want white faces teaching their children English.
I do know a few Chinese people who were born outside of Hong Kong that teach, but the numbers are substantially lower compared to Caucasian teachers.
And the all-important questions…
HOW MUCH CAN I SAVE TEACHING IN HONG KONG?
How often will you eat Western food? How often will you frequent "Club 7" on the weekends? How much travel are you planning to do? As you can see, there are a lot of factors that go into how much one would be able to save.
It seems most people fall into 2 categories: those who save a lot and those who just break even.
If you budget carefully, you can save about $18,000 USD in one year. However, this would require rarely going out, mainly eating local food, and living in a reasonably sized apartment.
I would say most people more realistically save around $15,000, but if you plan to use your days off for travel, that can, of course, lower that amount drastically.
I'll be writing more about saving money in Hong Kong later this week, so be sure to check back for that!
DIDN'T SEE YOUR QUESTION ANSWERED HERE? LEAVE IT IN THE COMMENTS AND I'LL ADD IT IN!
READY TO GO TEACH IN HONG KONG? GET IN CONTACT WITH ME FOR MORE DETAILS!