Every Friday I'll be sharing a photo from someplace in my travels.
This week's photo is of the Petronas Towers at night in Kuala Lumpur.
A few months ago I actually used the Petronas Towers as my FotoFriday subject. So why am I posting about them again? The previous photo was based on a daytime shot, so I thought it would be good to show another side of these towers because when viewing the Petronas Towers at night, their image changes drastically.
During the day the look futuristic, standing out above the rest of the Kuala Lumpur skyline. When I finally laid eyes on them I enjoyed the view but somehow felt a little underwhelmed by their presence. Something was missing. It wasn't until I returned to see the Petronas Towers at night that I saw them in a whole other light, or lack of actually. At night is when they truly command everyone's attention. Without many other skyscrapers around them, they really do stand out, glowing in the dark night sky. As we drove around the city we could see them from almost everywhere we went, standing tall, in the center of it all.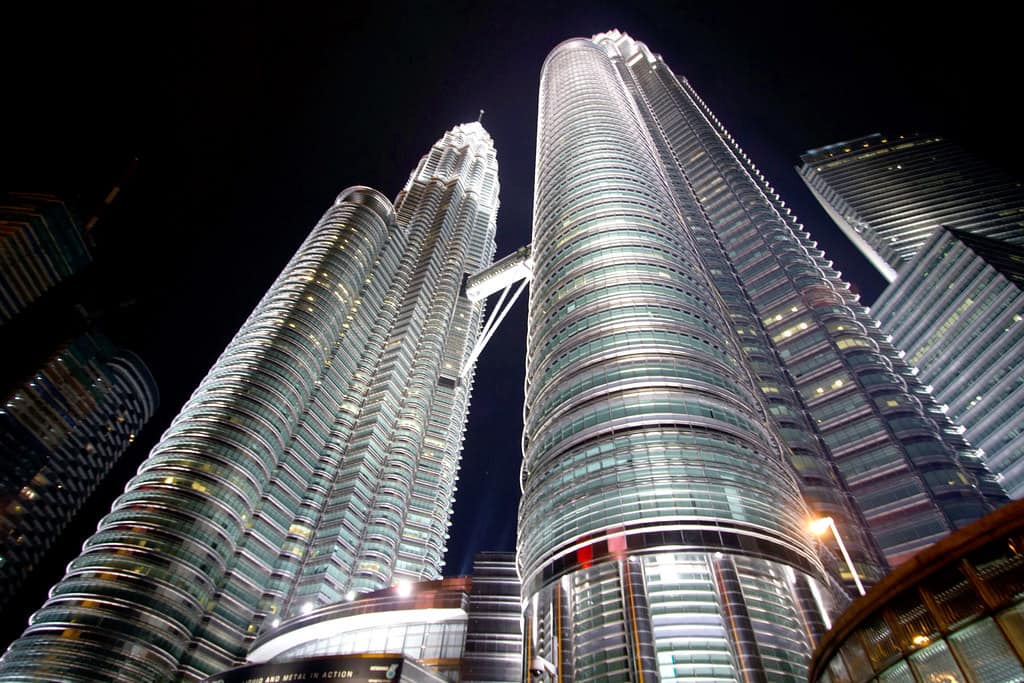 IF YOU ENJOYED THIS PHOTO, PLEASE SHARE IT!