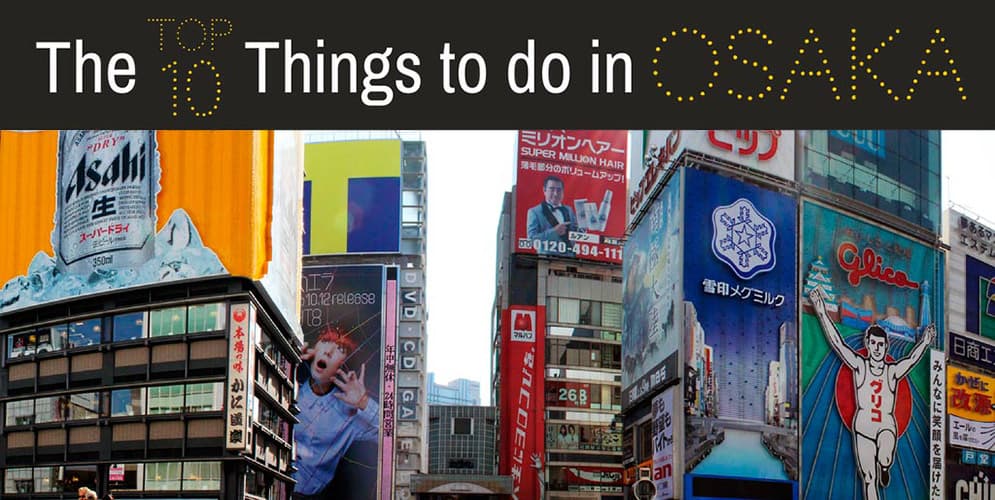 Many people tend to skip Osaka in favor of visiting Tokyo or Kyoto, but as Japan's third largest city, Osaka has plenty to offer its visitors. Known as the "heart of Kansai", Osaka is filled with a mix of both traditional and modern culture, and is a city that shouldn't be missed.
As a previous resident of the city, here are my recommendations for the top 10 things to do in Osaka.
TAKE A STROLL ALONG DOTONBORI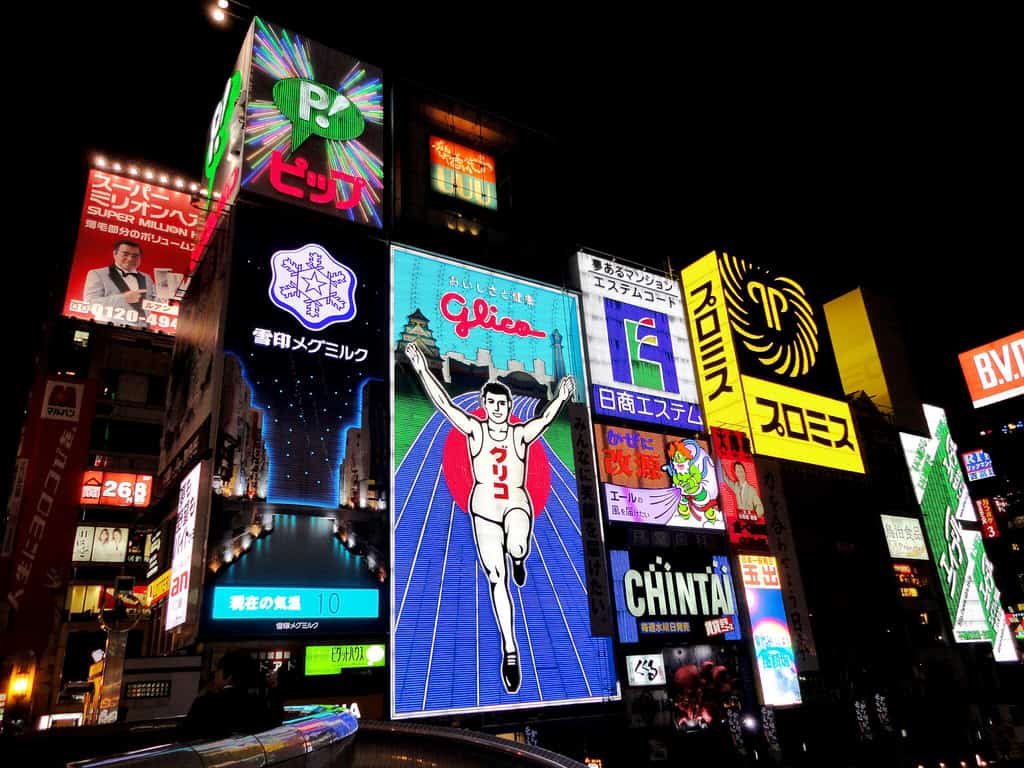 Nestled along the canal of the Umezu River, Dotonbori is the symbol of Osaka and is probably the most popular tourist hotspot. Filled with restaurants, bars and shops, this area is bustling at all times of the day. It is also known as a big foodie destination, so if you're looking for someplace to eat, look no further. At night, the whole area becomes illuminated with neon lights from the advertisements and mechanical signs that reflect off the river.
SPEND A DAY AT UNIVERSAL STUDIOS JAPAN
Universal Studios Japan, called USJ for short, is very similar to its American counterparts. It is one of the largest theme parks in Japan and attracts people from all over the world. The park features a wide variety of rides and shows, divided into nine different themed areas. Favorite characters such as Snoopy or Spiderman can be found around the park, and in 2014 a new section based off Harry Potter will open for guests enjoyment.
WATCH COLORFUL FISH AT THE KAIYUKAN AQUARIUM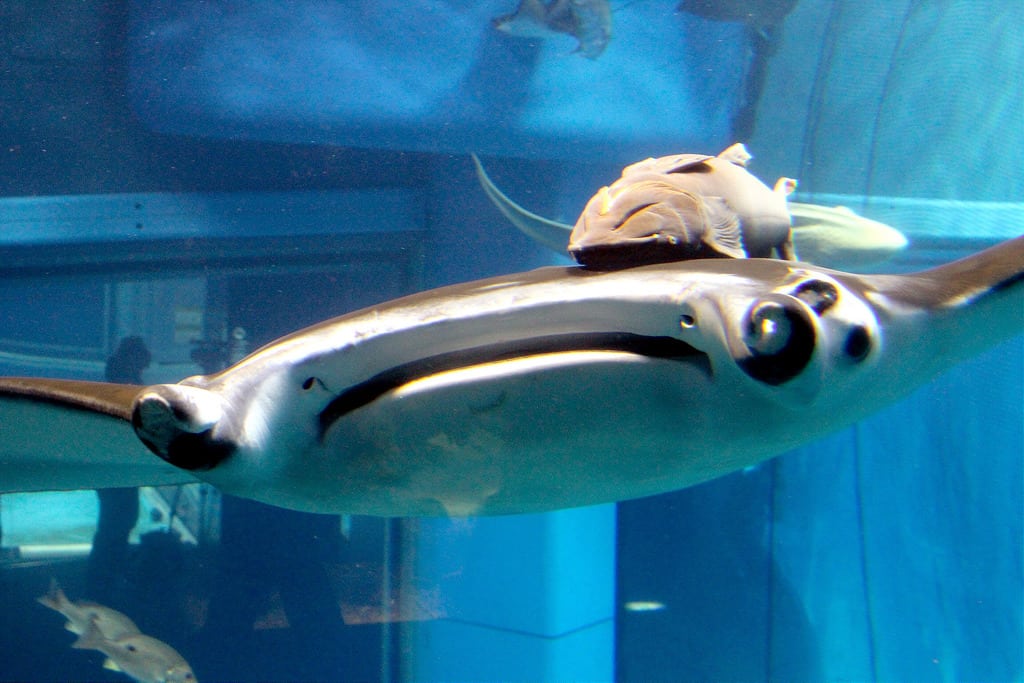 Osaka's Kaiyukan Aquarium might not be the largest in the world, but it is ranked one of the best in the world. The whole aquarium is built around one main tank, which houses their resident whale shark, that spans multiple floors. As you spiral down around this massive tank, you will have plenty of opportunities to watch their resident whale shark and manta ray, which are the star attractions. There are also 16 other exhibits, which feature a wide variety of sea life, including other shark species, jellyfish, rays and more.
CATCH A GAME OR CONCERT AT THE OSAKA DOME
Shaped like a strange UFO, Osaka Dome is a unique landmark. It is a multi-purpose event venue that is used for many sporting matches, concerts, and other events, but what is it most known for is baseball. Osaka Dome is now home to the Orix Buffaloes, although it is occasionally also used by the local Hanshin Tigers team. Throughout the years baseball has become Japan's national pastime, so if given the chance, do go see a game at this famous stadium.
EXPLORE THE NEIGHBORHOOD OF SHINSEKAI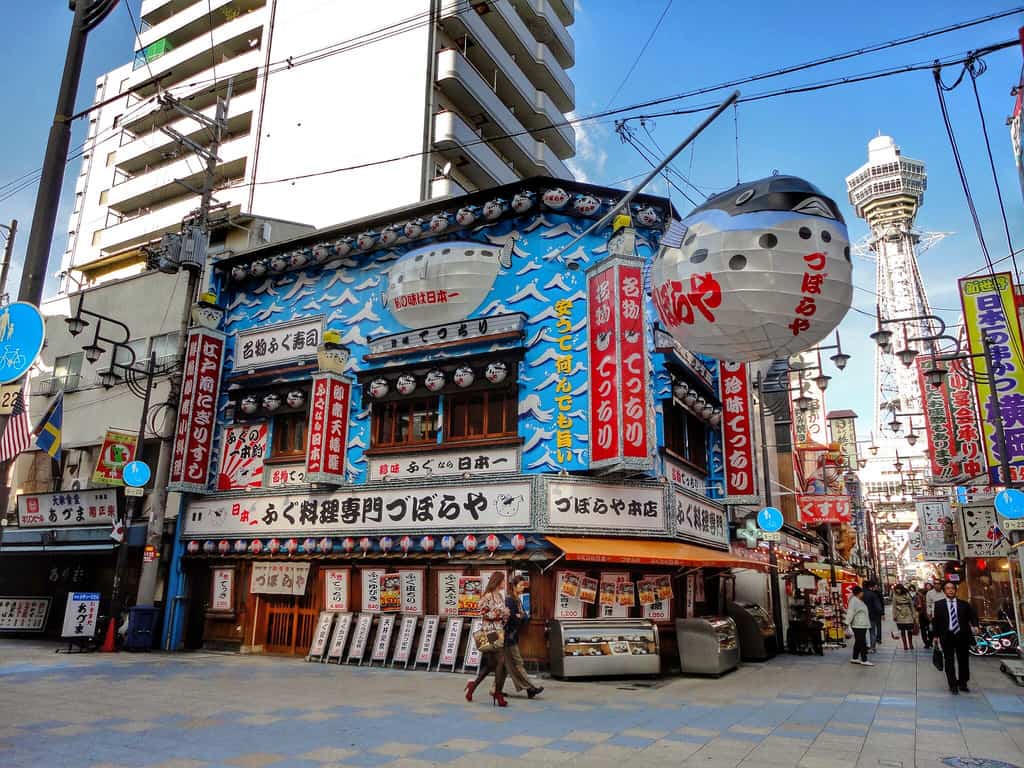 Many Osakans used to be afraid to step foot in Shinsekai, literally meaning "New World", which is Japan's closest things to a "dangerous" neighborhood. Once a thriving area in the early 1900s, the neighborhood became destroyed and desolate during World War II. The decades after, a large population of homeless people moved in, giving the area its seedy reputation. Today the area is back in business, filled with loud pachinko parlors and many shops and restaurants catering to tourists. If you go, be sure to visit Tsutenkaku Tower, which gives amazing panoramic views of Osaka.
TAKE A RIDE ON THE TEMPOZAN FERRIS WHEEL
Near the Kaiyukan Aquarium, you'll find Tempozan Ferris wheel. At 112 meters high, this Ferris wheel used to be the largest in the world, until the London Eye surpassed it. While it may no longer be the "largest in the world" as all the banners and signs say, it is still worth a ride. High up in the sky, the Ferris wheel is located away from any towering skyscrapers, which gives riders a great unobstructed view over the whole of Osaka, and neighboring city Kobe. At night it lights up with firework patterns, and is a popular location for dates.
VISIT THE ELECTRIC "DEN DEN TOWN" IN NIPPONBASHI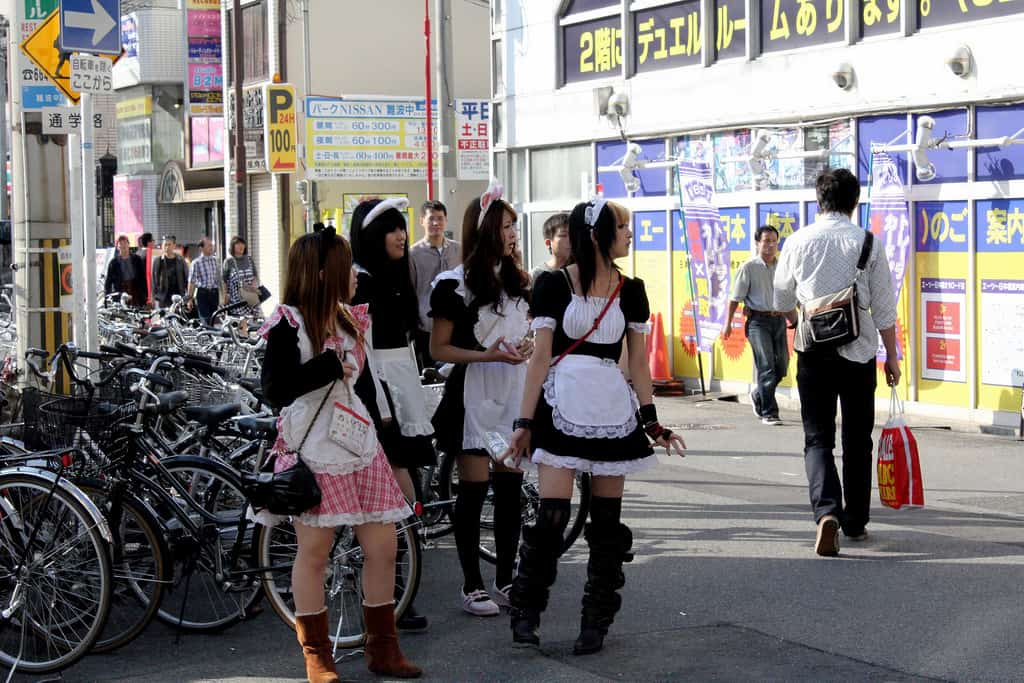 Comparable to the famous Akihabara district in Tokyo, "Den Den Town" is Osaka's own electric district. It might not be as large as its Tokyo counterpart, but it makes up for it with its atmosphere. The pedestrian streets are packed full of electronic and hobby shops, as well as game arcades. The area is quickly becoming known as an "otaku" paradise since you can also find plenty of anime and comic stores, along with infamous cosplay and maid cafes.
SHOP IN SHINSAIBASHI
Shinsaibashi is Osaka's premier shopping district. The main attraction is a 600-meter long shopping arcade. Inside this covered shopping street, you'll find it has a unique mix of chain stores, along with small boutiques and expensive luxury shops of both Japanese and western brands. During the day it is a popular place for shopping, and at night it becomes a favored place to grab a drink inside one of its many bars or clubs.
VISIT OSAKA CASTLE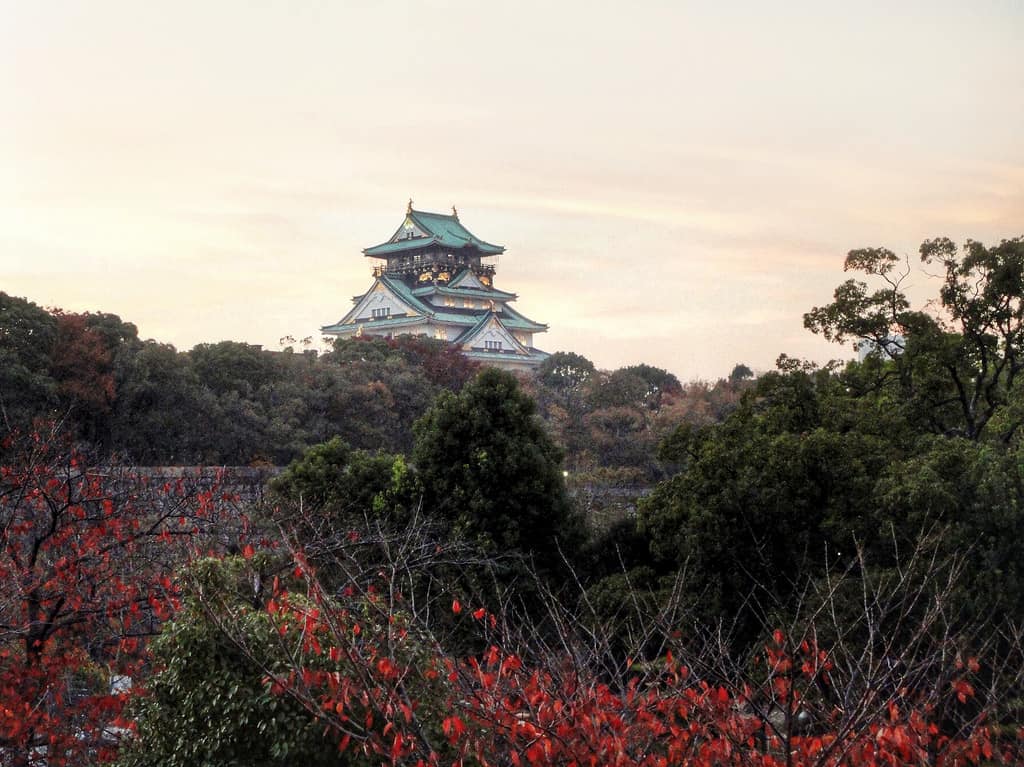 Osaka Castle played a major role in the reunification of Japan during the sixteenth century. Today it is one of the six most famous castles in Japan. Surrounded by a moat and a garden, strolling around Osaka Castle Park is a great way to spend an afternoon. Although going inside the castle itself does require admission, the views from the top are stunning, especially at sunset.
GO TO THE TOP OF THE UMEDA SKY BUILDING
The Umeda Sky Building features an observatory deck on the top floor called "The Floating Garden Observatory". It may not be Osaka's highest building, but to get to the top you'll need to ride some pretty unique crisscrossing elevators– and those are said to be the world's highest. Once at the observation floor, you can actually go outside on top of the building so long as it is not a windy or rainy day.
HAVE YOU BEEN TO OSAKA? WHAT ARE YOUR TOP 10 THINGS TO DO IN OSAKA?