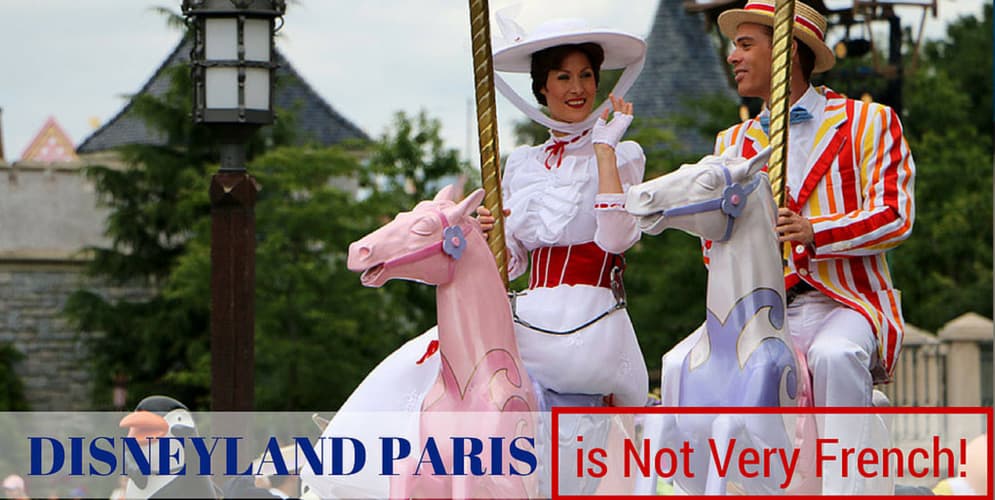 After visiting Disney theme parks in North America (US) and Asia (Hong Kong and Japan) there was only one continent I had yet to conquer: Europe.
Thanks to Viator, this, of course, was quickly resolved as our first day in France was spent at–you guessed it– Disneyland Paris.
Even after being kept up until 4am, I still woke up excited and ready to take on the park. I couldn't wait to see the romance of Paris mixed with the romance of Disney, while throwing in references to Disney classics based in France, so we hopped on the RER and began our day.
Approaching the Magic Kingdom, I must admit, that this was one of the nicest Disney entryways I have seen.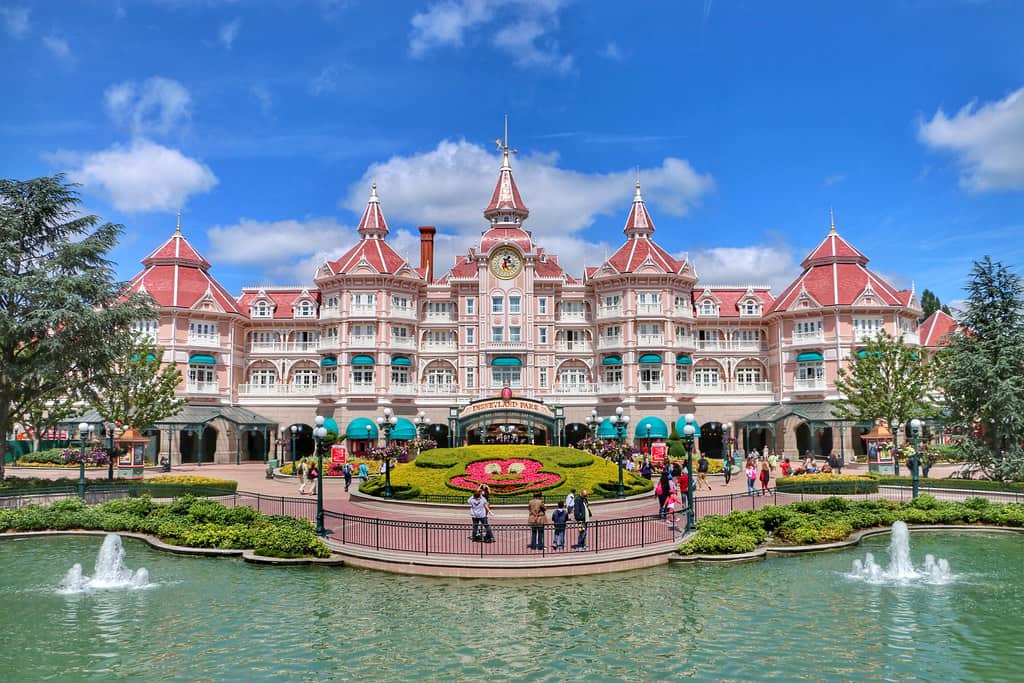 The walkways weaved in and out through beautifully manicured gardens with fountains while the colors of the Disneyland Paris Hotel shone vibrantly in the distance. Knowing the already exorbitant prices of Paris I can only imagine what this Disney hotel costs to stay in.
Once inside the gates I realized that they were still celebrating their "Swing into Spring" theme, despite it being literally the day before summer. With the hot sun and crowds it was hard to wrap my head around the long-gone concept of spring.
Even so, I loved getting a chance to look at all the pastel and floral decorations, which reminded me of Tokyo DisneySea. It made my desire to see Paris in the spring even stronger as I think it would be the most romantic time of year to visit.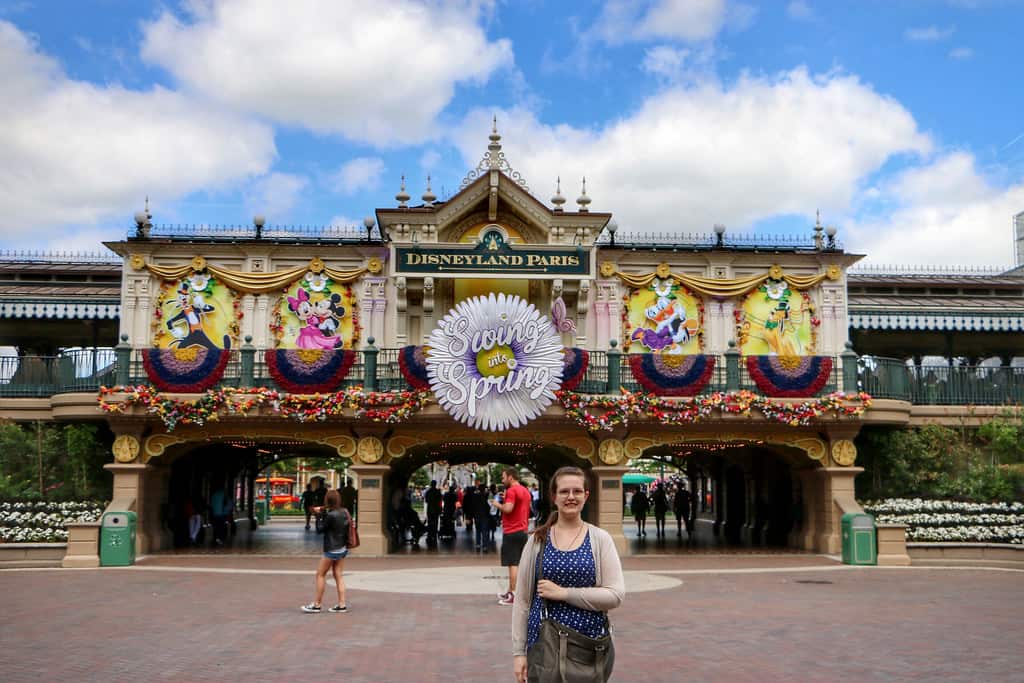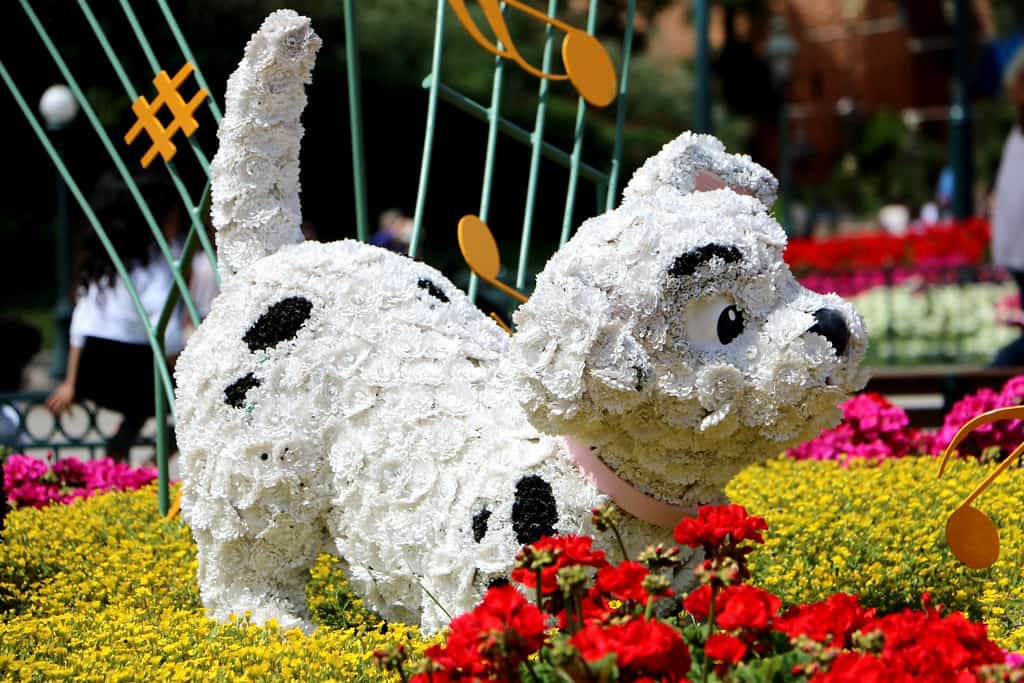 Walking down Main Street USA, the castle stood proudly in the distance.
While I don't exactly remember Walt Disney World in Florida since I was so young, this castle certainly seemed like the tallest I've seen, especially after spending the past two years frequenting Hong Kong Disneyland, infamous for its miniature castle.
The castle was one of the things I wanted to see most since Beauty and the Beast, which the castle is based on, is one of my favorite Disney movies.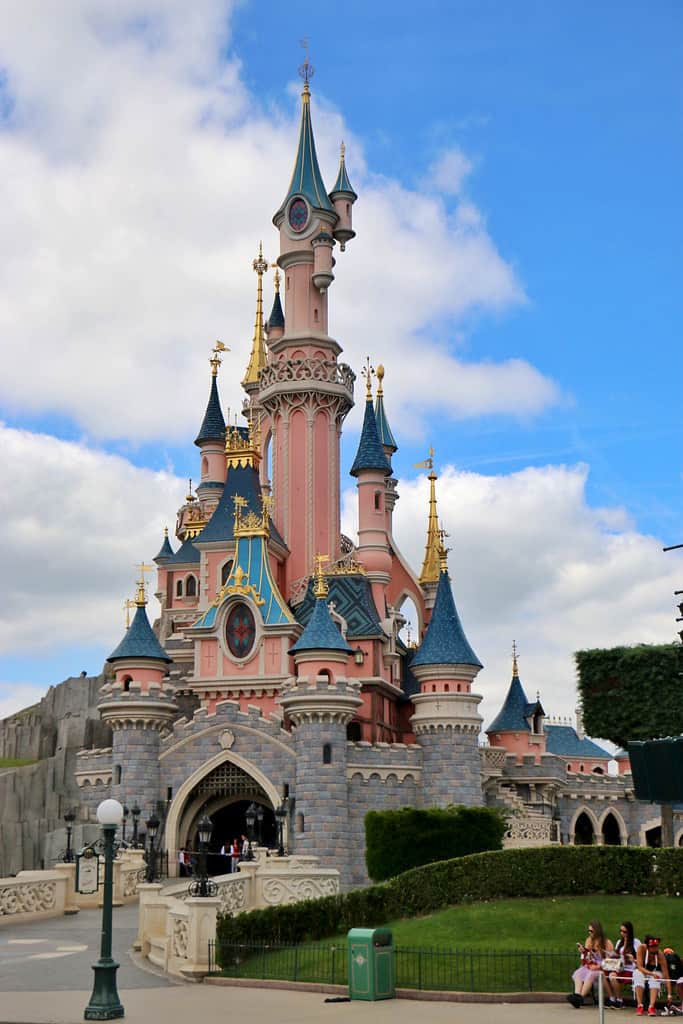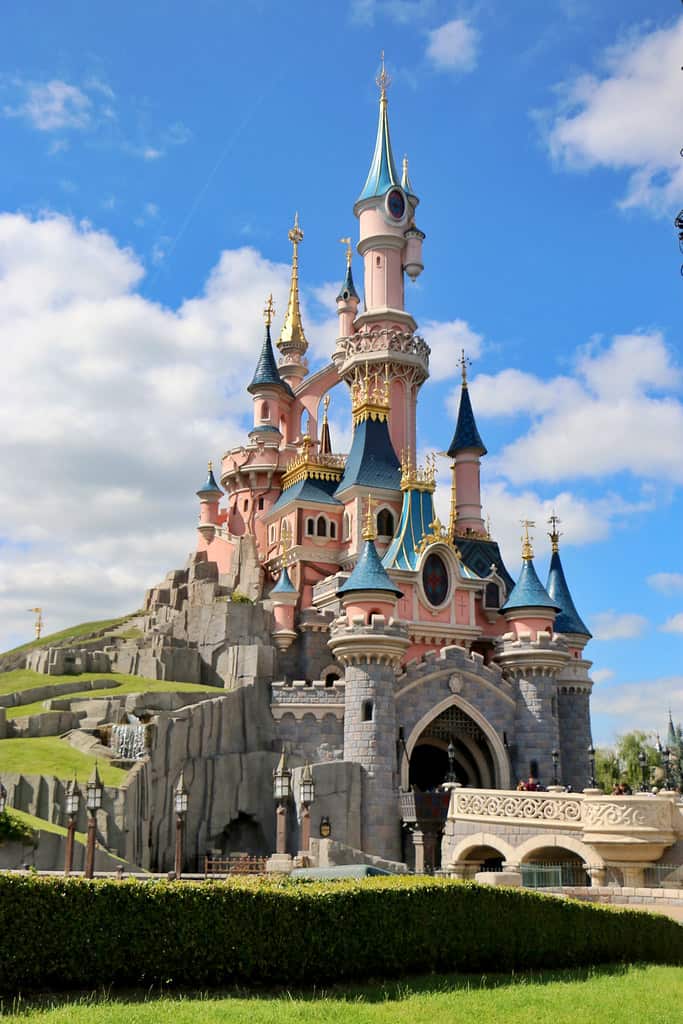 As I was taking a billion photos of the castle, people started to gather around for the morning parade. I had been expecting a day of Beauty and the Beast-filled goodness, so I was excited to see how they would incorporate that into the parade and shows.
We grabbed one of the last vacant spots along the curb and waited for the parade to begin. The performers all came out in their bright, pastel colors for spring and began the show.
It quickly struck me that with men dancing with brooms and women with parasols, that this parade would not be based off Beauty and the Beast, but rather Mary Poppins.
And I was right.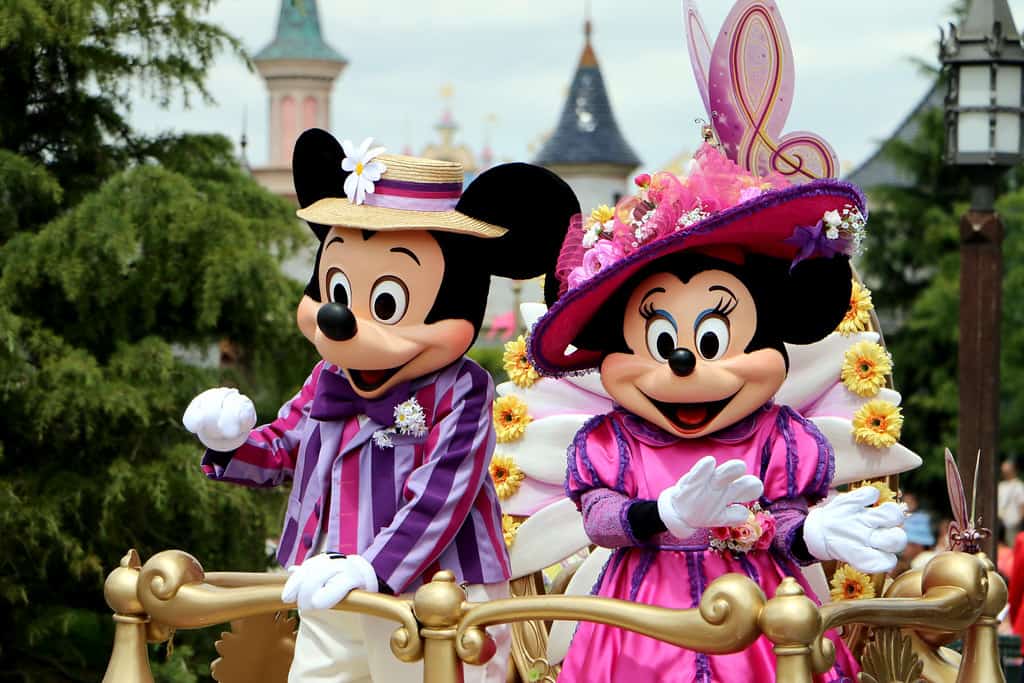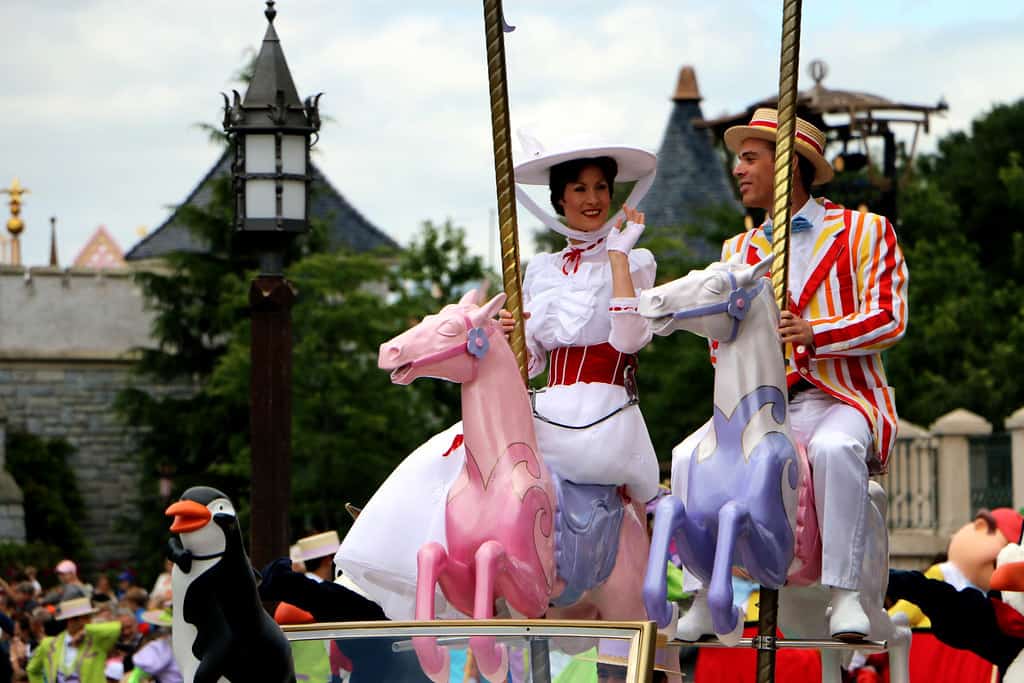 A little disappointed, I still enjoyed the parade and continued my search for Beauty and the Beast elsewhere in the park.
After thoroughly wandering the park, I still couldn't find anything that was Beauty and the Beast themed other than the grand centerpiece of the castle. Everything was very heavily Mary Poppins, which is not very Parisian…
It was already afternoon and another parade started. I was sure that we would see something more French this time.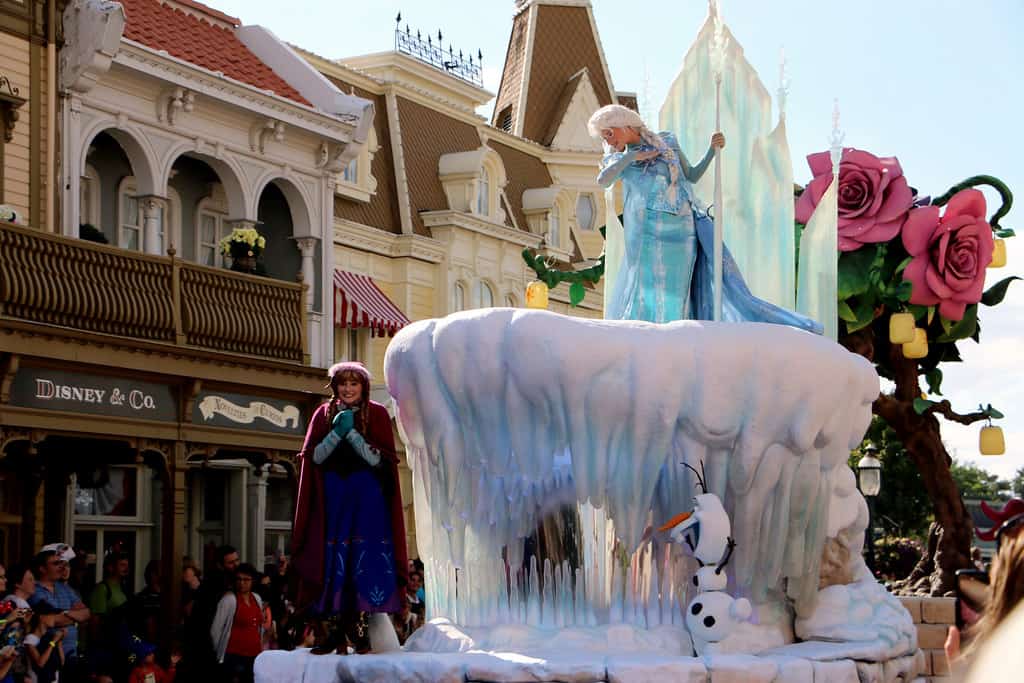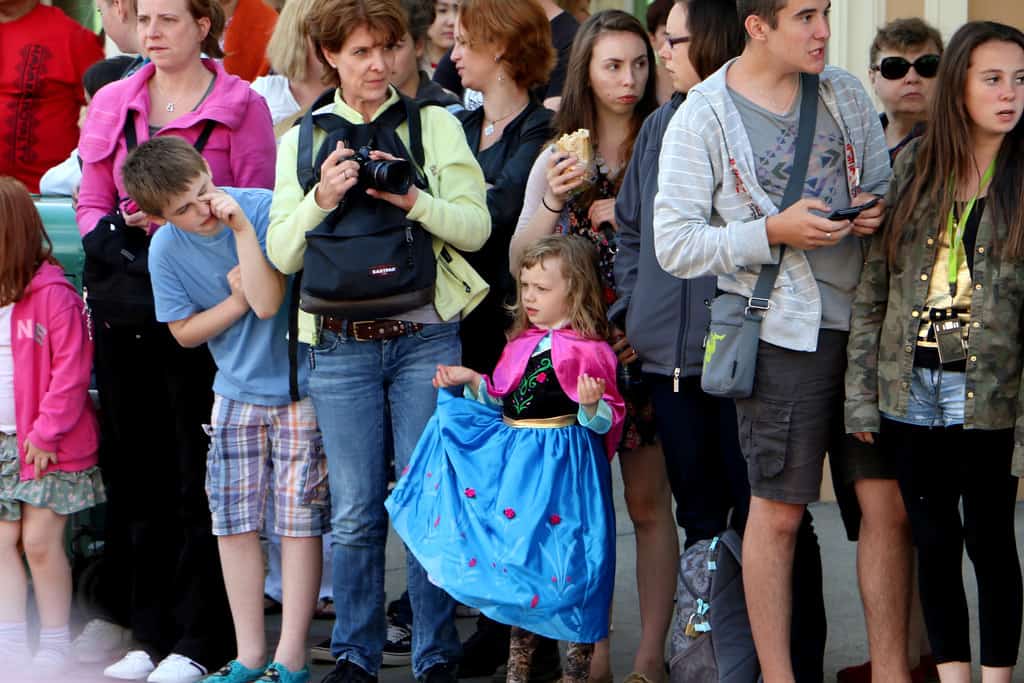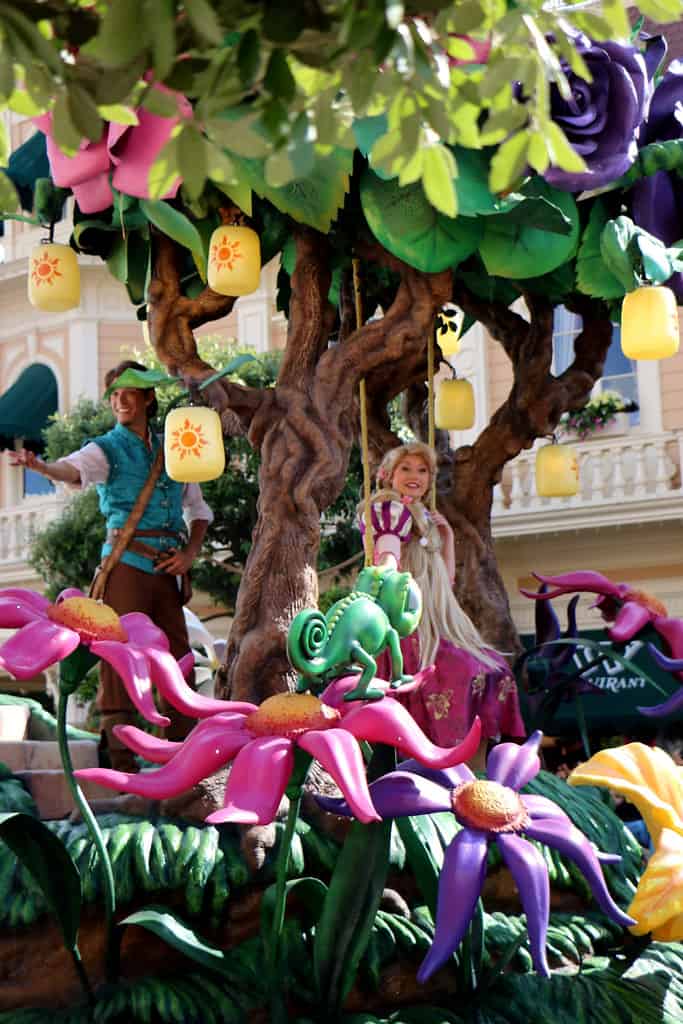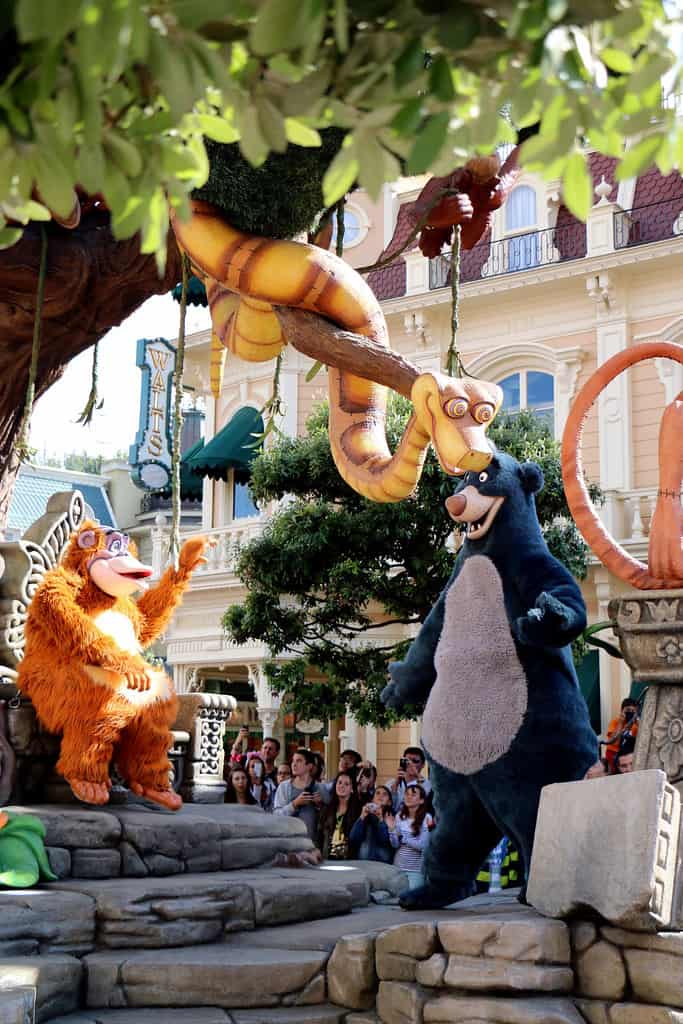 While I appreciated that movies like
Frozen
 were already being represented and under-appreciated movies like 
Tangled
 and 
The Jungle Book
 were represented too. Except oh wait, 
The Jungle Book
 is, again, British, there was still nothing French. They literally had carriages with most of the princesses 
except
 for Belle! 
Really??
Taking one last stroll throughout the park, I felt defeated.
I was shocked that there was nothing Aristocat themed, despite people's love for Marie Cat, and there was nothing Ratatouille themed either. Absolutely nothing French! Instead everything seemed very geared to the UK, as there was also a lot of Alice in Wonderland.
While the Alice in Wonderland maze was fun and it led you to great views over the park, I still couldn't help to be disappointed on my Parisian-Disney quest.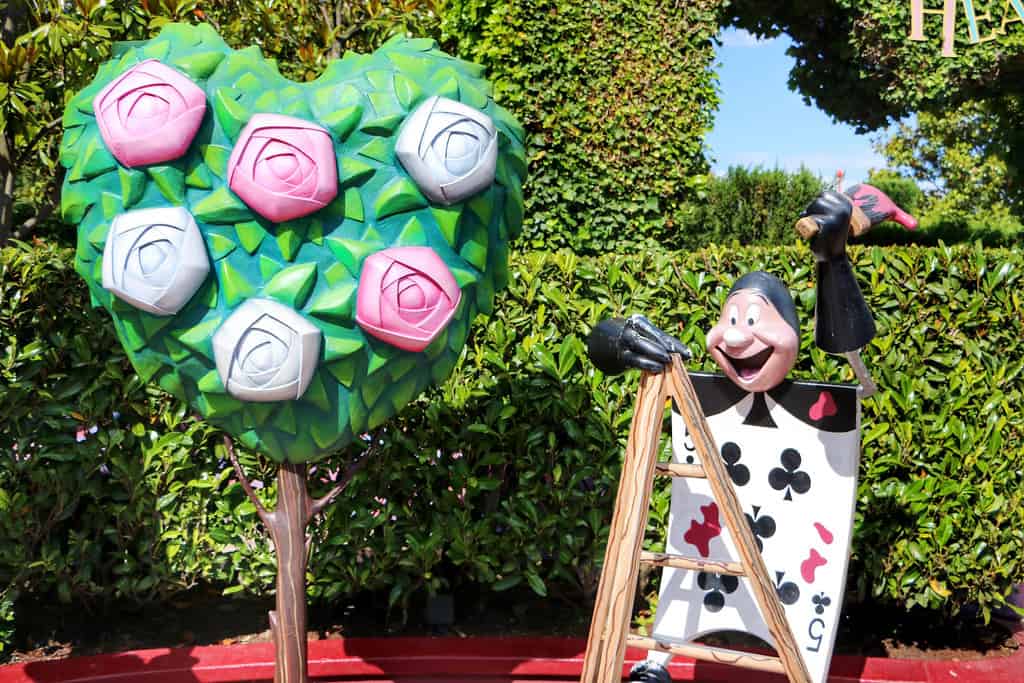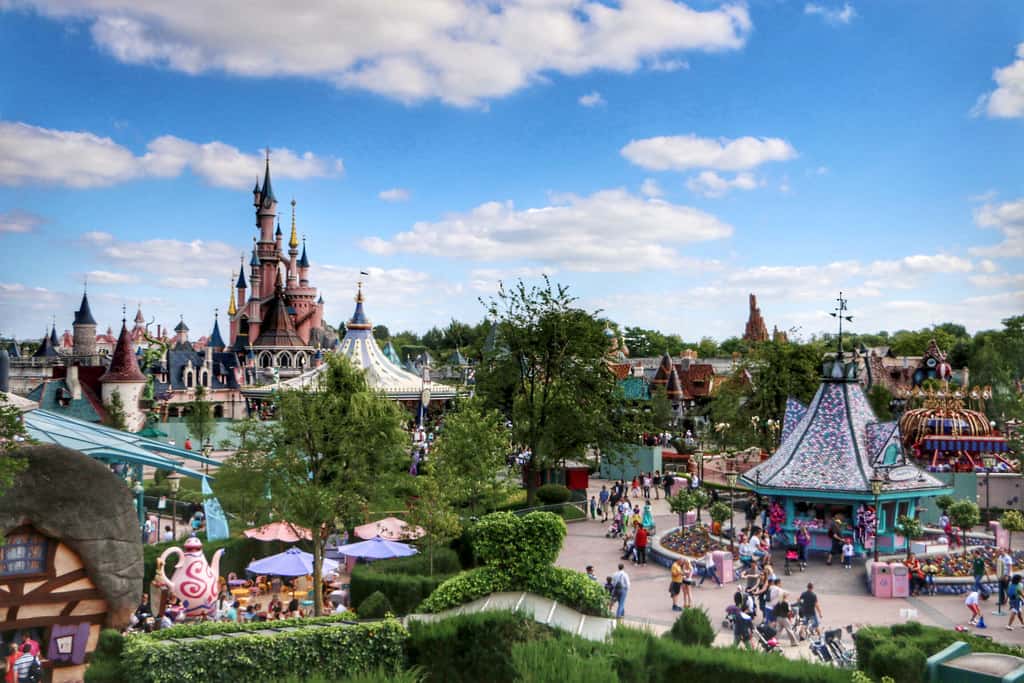 We began to feel like we were in Disneyland London! As we saw advertisements around the park for Disney tickets paired with Eurostar tickets, we wondered if Disneyland Paris was really pushing to draw in day-trippers from the UK.
Now I know this probably makes it seem like I had a horrible time at Disneyland Paris– which I didn't at all. It's just not at all what I had expected and hoped for it to be.
I really did enjoy little things like random Pixar elements that were sprinkled in and hidden throughout the park, and I really loved that Adventureland had more of an Aladdin theme to it (another one of my favorites).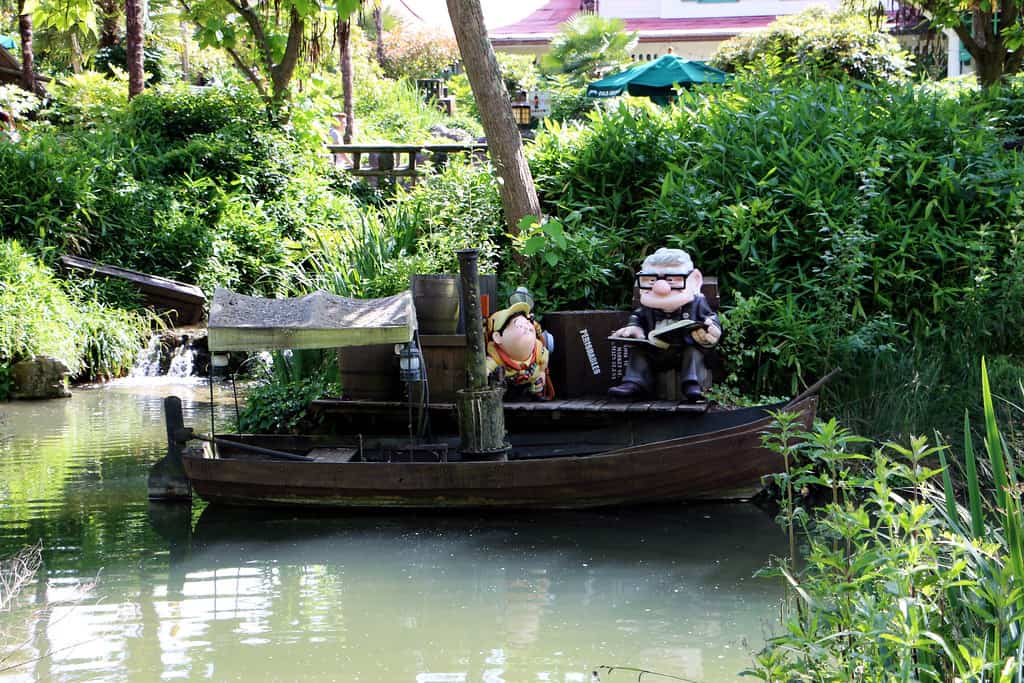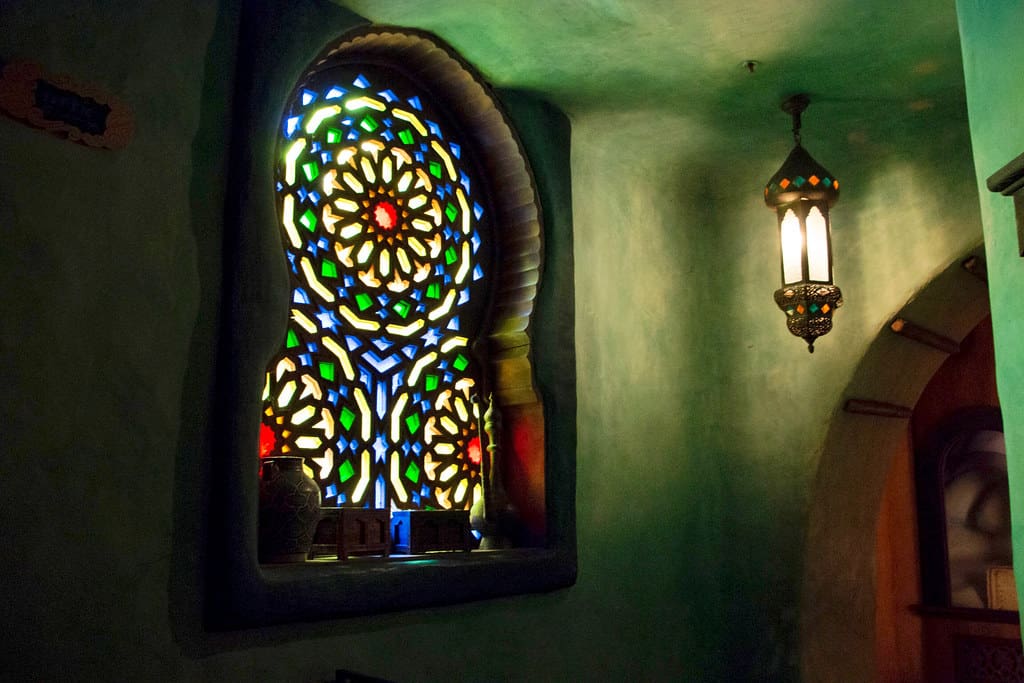 Honestly, had I gone in with no expectations, I would have loved the park just like every other, but really, I guess because of my high expectations, I left feeling like there wasn't much special at this park to set it apart from the others.
This one just seemed crowded and with many of the same cookie-cutter rides, yet that weren't as good as their counterparts at other Disney parks. It's a Small World, my favorite ride of all time, yeah, this was by far the worst one so far.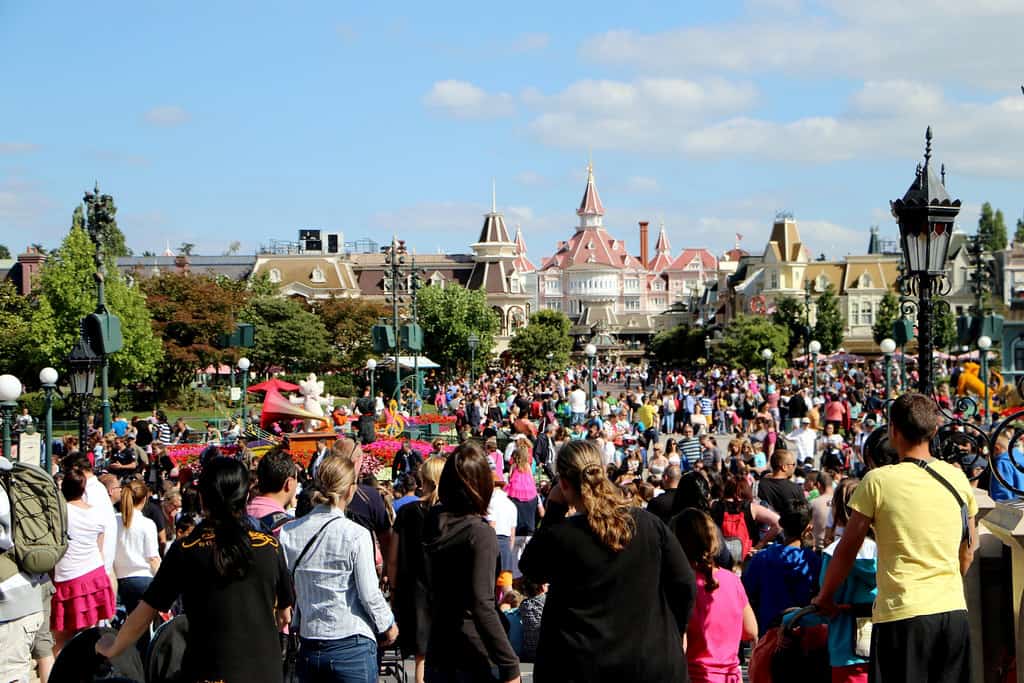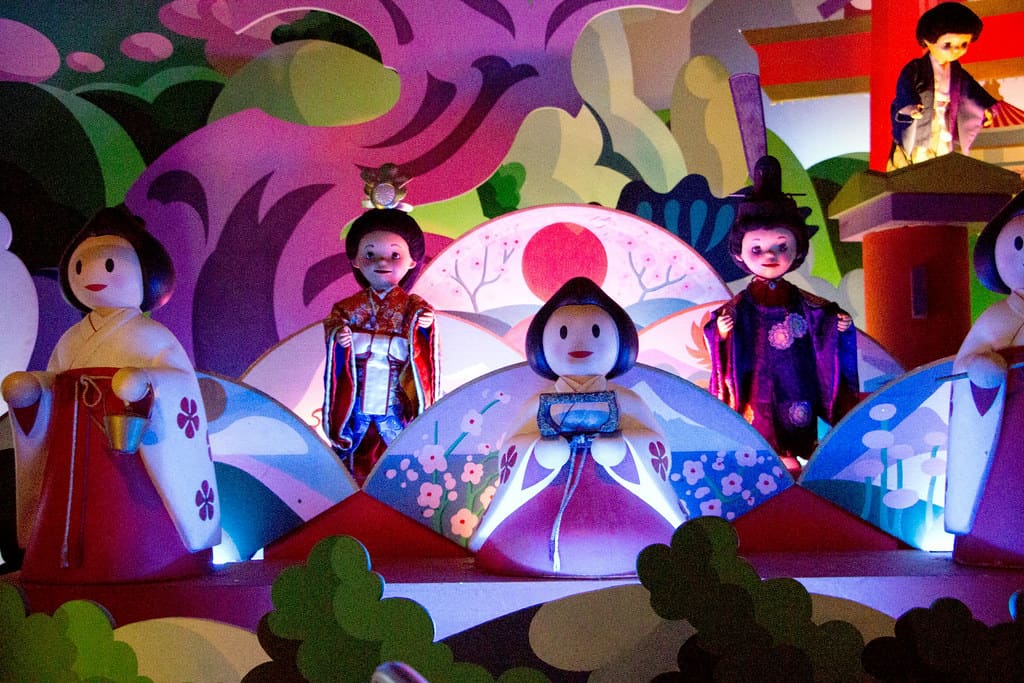 I mean, Tokyo DisneySea was so unique and adult oriented that I loved it, and sure, Hong Kong Disneyland may not have been too special but it was small making it easy to manage in a day– plus the special events for holidays were amazing. But somehow Disneyland Paris just didn't seem to spark that romance or Parisian feel for me.
I think the only Parisian thing about Disneyland Paris was the ungodly amount of scarves each gift shop sold.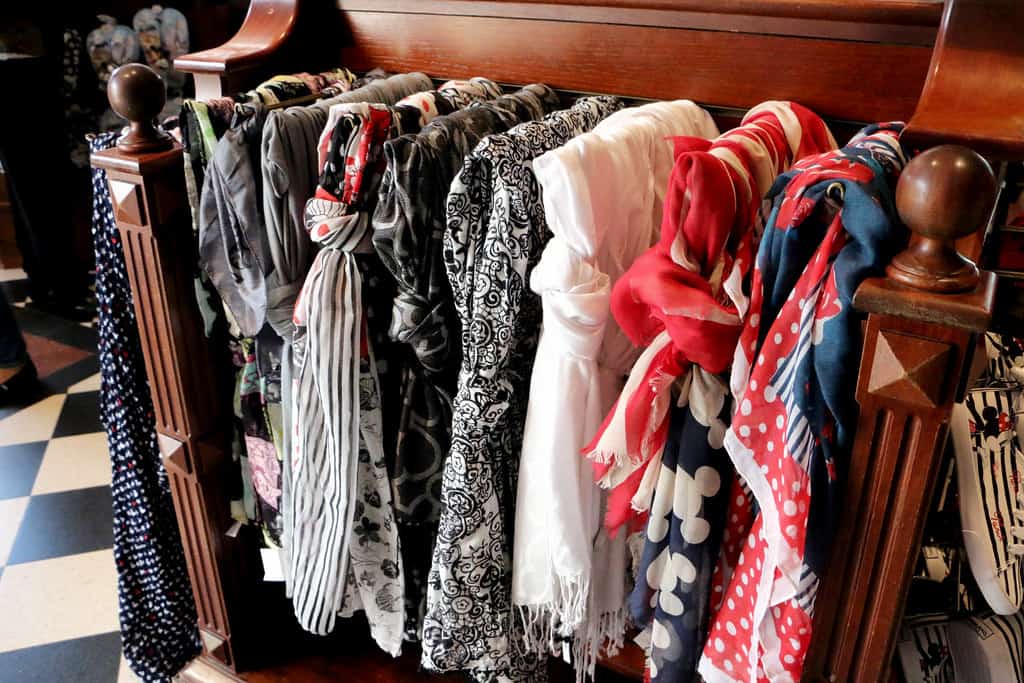 HAVE YOU BEEN TO DISNEYLAND PARIS? WHAT ARE YOU THOUGHTS? AM I TOO CRITICAL? 
A very special thank you to Viator for providing me one voucher to Disneyland Paris! Despite not finding it to be Parisian, I was really excited to check off my final Disney continent. Now I just need to visit Disneyland California to have been to every park! As always, all thoughts and love of Disney are my own.