Every Friday I'll be sharing a photo from someplace in my travels.
This week's photo is of stepping back through time in Asakusa, Japan.
Asakusa is the center of Tokyo's shitamachi, or "low city". Named for its lack of tall buildings, for centuries it was the entertainment center of Tokyo. Filled with large kabuki theaters and geisha shuffling down the streets, it was later heavily damaged during World War II, but a few areas survived giving visitors insight to the past. Surrounding areas have since been rebuilt, but Shinjuku's Kabukicho has since taken over as Tokyo's leading entertainment district.
Tucked away in Asakusa is a series of alleys and streets that is often overlooked by tourists who seem to only flock to Sensoji Temple and Nakamise for shopping. Resembling old Edo, this part of Asakusa instantly transports you back through time to simpler days. You'll often find vendors pushing traditional food carts and you may have to jump out of the way as rickshaws come rushing by. If you're lucky come nighttime, this is still the only place in Tokyo where you can catch a glimpse of working geisha. This is the Tokyo of yesteryear.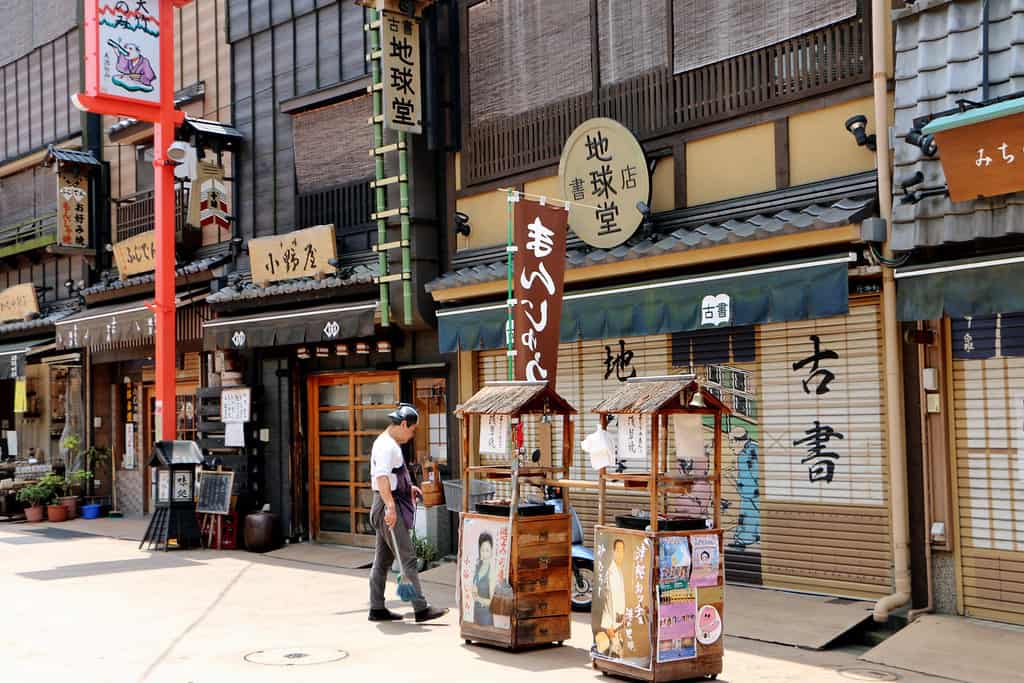 If you enjoyed this photo, please share it!