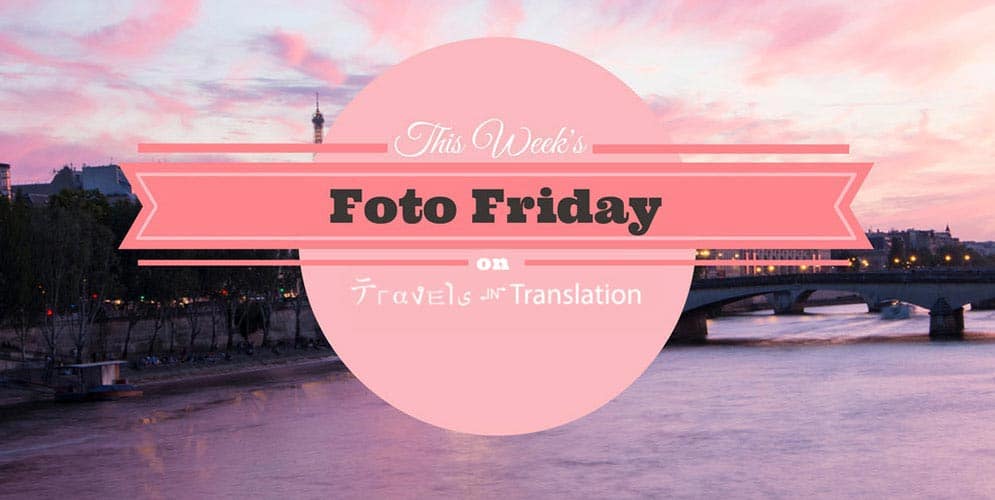 Every Friday I'll be sharing a photo from someplace in my travels.
This week's photo is of a perfectly pink Paris.
Our first attempt to witness the Eiffel Tower sparkling in the dark was a bust. We didn't think we could make it even to sunset, but I'm glad we chose that day to try. As the sun went down, crowds gathered around on the many bridges crossing the Seine.
At first the sunset was nothing to ooh and ahh over, but as the sun dipped below the horizon, the whole area turned a gorgeous shade of pink. The color was so intense throughout the clouds everywhere that it reflected into the river below. As the street lights came on, lining the bridge, it was truly one of the first moments that I found the famous romantic Paris that everyone always talks about.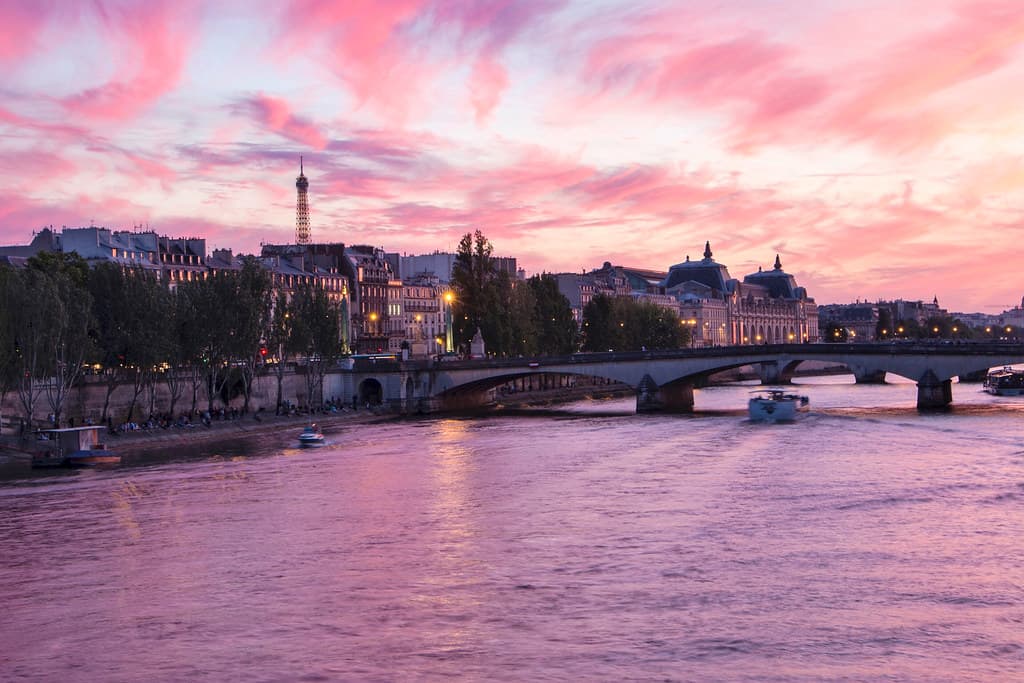 IF YOU ENJOYED THIS PHOTO, PLEASE SHARE IT!