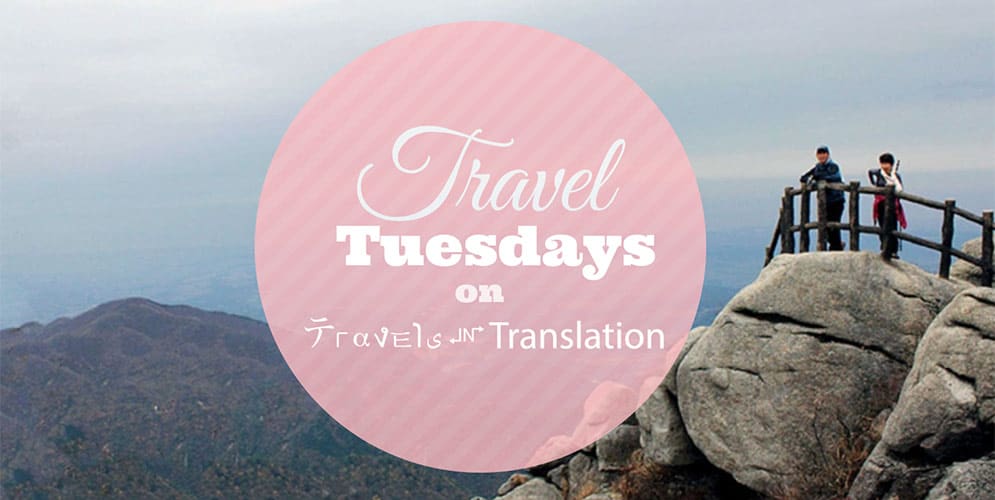 This week we would like to introduce Lindsay of Frugal Frolicker. Lindsay is a travel blogger and wedding photographer currently based in New York City. She has lived in Sydney, trekked to Everest Base Camp, backpacked extensively through Southeast Asia – and has a penchant for affordable outdoor travel adventures. Lindsay loves epic hikes and bike rides, coffee crawling her way through new cities, and all things Australia. 
1. What inspires you to travel, and how would you define the word 'traveler'?
My travels are mostly dictated by how visually stunning a place is to me. Beautiful beaches, snow-capped mountains, modern architecture – I just want to photograph it all!
I consider a traveler to be someone who loves to be totally immersed in new places and foreign cultures. Someone who goes beyond the tourist trail and is naturally curious about their surroundings.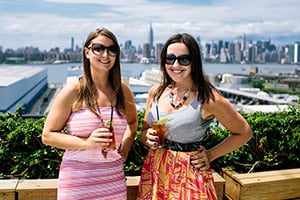 2. For those who don't yet know you, can you explain your travel style?
I'm currently (and reluctantly) a PTO traveler – i.e. I max out my vacation days at my job. I don't think I've ever used a vacation day for anything other than travel! I'm a big fan of long weekend trips, especially when they include a holiday Friday or Monday off – no need to use vacation days!
I do more long term traveling when I'm in-between jobs. Ideally I'd like to be location independent and work from anywhere, with a home base somewhere abroad and the flexibility to travel when I want to. It's a goal I'm working towards!
3. How do you afford your travels?
In addition to my 'day job' at a NYC tech startup, I pick up a lot of photography jobs on the side (mostly weddings) which helps pad my savings. And I'm naturally very frugal – I always spend less than what I make and save as much as I can. As a result, when I turn to my bank accounts, there is always enough to take a trip somewhere.
BUT… it gets a little tricky (painful, depressing) having to factor in my monthly student loan payments. It's a bummer having that burden, but I love showing people that you can travel with student loans. Money should never keep you from traveling!
 4. Where was your first international trip and how old were you?
My first trip abroad was during freshman year of college, when I was 19. My friend and I went on a school ski trip to Austria, even though we didn't ski! I saw it as an easy, affordable way to travel abroad, and it definitely was. We explored Innsbruck, went on the Sound of Music tour, and took day trips to Italy and Switzerland. After this trip, I was certifiably hooked on travel!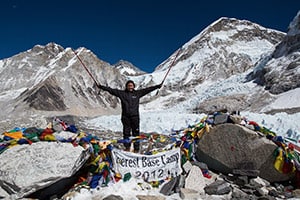 5. Where has been your favorite destination? Where has been your least favorite?
Favorite: AUSTRALIA! I lived there for a year, in 2006, and it still has my heart. I also adore Hawaii, Italy, and Southeast Asia.
Least Favorite: I haven't met a country I've hated yet, but I didn't love Bruges (Belgium) or Phnom Penh (Cambodia). I also had a really difficult time traveling as a solo female in India – I now understand what people mean when they say they both love and hate India!
6. If you had to settle down in one location forever, where would you choose and why?
Without a doubt, Australia. But since I'm American, California seems like a more feasible long-term option. I love the warm weather, the diverse options for outdoor adventuring, and the laidback nature of the people in both places. I swear, if I have to endure one more frigid winter in the concrete jungle with all these money-hungry New Yorkers…
7. Have you ever had high hopes for a destination, tour, etc., only to be disappointed in the end? Or any travel mishaps?
I wouldn't say I had high hopes for this, but I did the Cu Chu tunnel trip in Vietnam and it was pretty awful. We were herded around like cattle, and then encouraged to take turns cheesing by trap doors and old tankers. In the context of how these things were used during the Vietnam War, how is this even funny?
*Knock on wood* I haven't had any disastrous travel mishaps yet, but I once found myself in a particularly sticky situation when I got off at the wrong train station in bumblef-ck southern Italy. No exaggeration, I alighted the train and within minutes was left completely alone in the countryside. ZERO PEOPLE, lots of sheep, no train due to arrive anytime soon. Thank god there were handwritten ads tacked up for a taxi driver at the station! I called the number and in broken Italian was able to direct the driver to pick me up. I'd have been SOL if I hadn't been able to speak Italian!
8. What's the funniest or weirdest cultural idiosyncrasy you've either witnessed or experienced?
I found it astonishing (read: insanely annoying) that people listen to music without headphones in public spaces all throughout Asia. While that's a major no-no in America, ESPECIALLY in NYC, it's perfectly normal to blast music through your phone for all to hear while on a train or bus.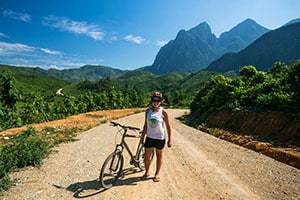 9. What keepsake do you have to get at all your destinations?
I'm a minimalist, so it's not uncommon for me to return sans souvenirs. But when I DO shop, it's for jewelry – the inexpensive handmade necklaces and bracelets you might find at a local market. I love being able to have little bits of my travels with (or on) me every day.
10. How about the one thing you cannot travel without?
Motion sickness pills! I've learned that lesson time and time again: on a school field trip to the Statue of Liberty, roadtripping through Northern California, on a turbulent flight home from Milan, on a boat en route to a dolphin swim in New Zealand. I swear, motion sickness is my Achilles' Heel (so in case any of you want to take me down someday – now you know how!).
11. Why did you begin blogging? And how did you come up with your blog name?
I'd been documenting my travels in some form for 9 years, so really it was only a matter of time before I took the plunge into the wonderful world of travel blogging! I finally started in January of 2013, just before setting off on my 5 month backpacking trip around Southeast Asia. I wanted to keep friends and family updated on my adventures in real time, but I also knew I'd keep blogging even after the trip.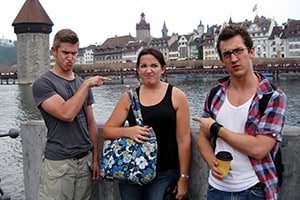 And as for my blog's name, I feel like Frugal Frolicker is the perfect embodiment of my travel style. I enjoy aimless, carefree wandering (aka frolicking), and I don't need to spend much money to do that. Plus, who doesn't love a good alliteration, amiright?
12. What's next for 2014? 
My next big trip is Iceland! During the first 2 weeks of September, some friends and I are doing an 8-day road trip around the country, then the 4-day Laugavegurinn Trek. After that, I'm getting serious about What's Next – i.e. making BIG MOVES in 2015 (probably literally). Stay tuned!
Traveler Toss-ups
Backpack or suitcase? Suitcase for SURE. I'd much rather pick up the suitcase when climbing stairs or traversing uneven terrain, than carry the weight on my back AT ALL TIMES.
Window or aisle? Window, so I can sit with my face or camera lens to the glass whenever I please. Though I'm not above doing that even when I'm in the middle seat (#sorrynotsorry).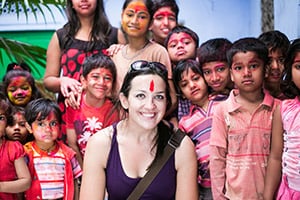 Solo or group? Solo! I love having total freedom and control over my travels. I also feel like I process new places and experiences better when I'm not distracted by my fellow travelers.
Tapas or sushi? Tapas, for the variety. I've really gotta be craving sushi to go for that!
Beach or mountains? Beach! Both are objectively beautiful, but I'm a hot weather gal.
Want to follow in Lindsay's frugal frolicking?
Visit Lindsay's site: Frugal Frolicker
Follow Lindsay on Twitter: @LindsayPunk
Follow Lindsay on Facebook: Frugal Frolicker