Every Friday I'll be sharing a photo from someplace in my travels.
This week's photo is of Notre Dame Cathedral in Paris.
Notre Dame is one of those places that almost everyone will seek out a visit to, regardless of it being touristy. The first time I laid eyes on the cathedral, I was cruising down the Seine. I knew we were approaching the Île de la Cité, where Notre Dame is located, and I was on the lookout. Scanning for some large, grand structure, I'll admit when I finally found Notre Dame, I was a bit disappointed. It was so much smaller than I had imagined it would be, and much smaller than many of the other great cathedrals and basilicas that we had been seeing so far.
It wasn't until walking up to it, the next day, that I realized how grand a building it really was. To think that such a structure had started being built in the 1100s. As I remembered that, walking around, I quickly came to appreciate Notre Dame and understood why everyone goes to see this work of architecture. It really is one of the most spectacular buildings in Paris.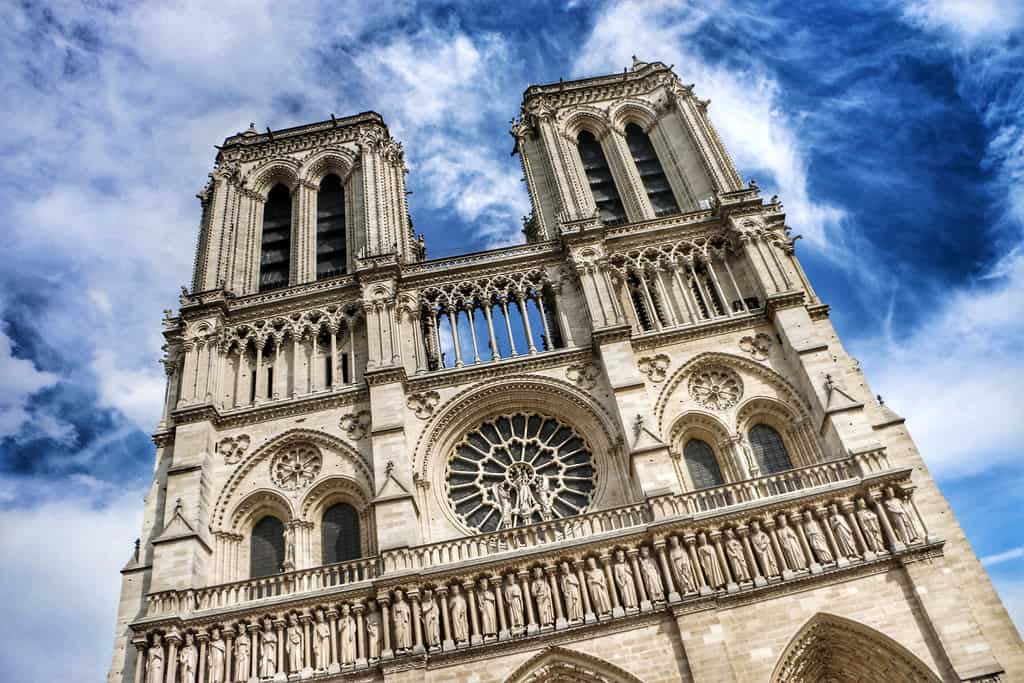 IF YOU ENJOYED THIS PHOTO, PLEASE SHARE IT!