Every Friday I'll be sharing a photo from someplace in my travels.
This week's photo is of the Pfalzgrafenstein Castle on the Rhine.
Sailing down the Rhine was almost magical. Floating by castle after castle amidst all the green vineyards, I had never seen anything like it. Of course some of the castles were far more impressive than others, but still, almost all of them loomed high above the banks of the Rhine. That being said, I was surprised when we came to a castle built in the middle of the river.
Pfalzgrafenstein Castle was once used as a toll castle, which is why it has this unique location. Today it's become one of the most recognizable castles on the Rhine with its bright colors and ship-like appearance.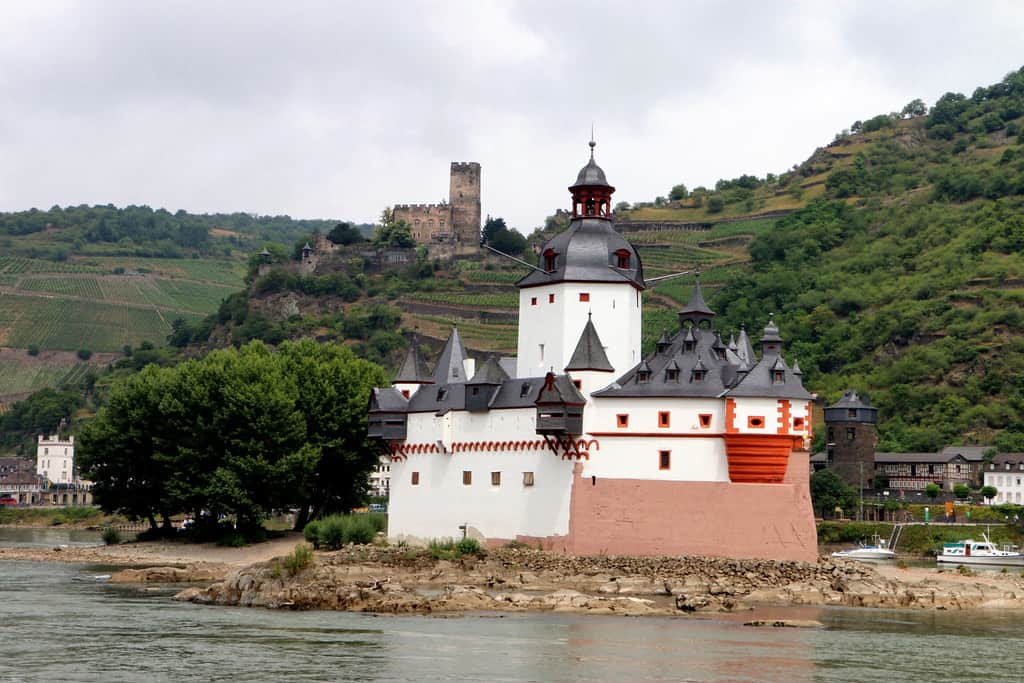 If you enjoyed this photo, please share it!