Have you ever been to a hotel that you could visit time and time again? One that's almost better than the destination itself to spend time at?
That's how I feel with any property under the brand Okura Hotels and Resorts. The first time I ever experienced an Okura Hotel was my first few nights upon moving to Japan. I was absolutely blown away by the hospitality and quality of Okura Kobe. It was clear to me why people praised this hotel, and while I did enjoy every minute there, I wasn't quite sold yet.
It wasn't until visiting another Okura Hotel, this time in Tokyo, that I was hooked. Since then Okura name, became one I trusted and sought out on returning trips to Japan.
It was clear this Japanese hotel brand had surpassed my expectations time and time again, which is why when I saw they had one location in Europe– in Amsterdam, I knew I wanted to see if their famous Japanese hospitality crossed borders.
Arriving in Amsterdam Central Station, it took us a few minutes to figure out how to get to where we needed to go, but with a little help from a nice train station attendant, we were well on our way to Hotel Okura Amsterdam.
The hotel is located a little further out from most tourist attractions downtown, but that made it a welcomed retreat from the busy city.
Exchanging greetings with the doorman, instantaneously I was transported back to my first time arriving in Japan, stepping through the doors of Okura Kobe. Everything inside was bright and shiny with warm undertones that radiated the feeling of luxury.
As we waited for our turn to check-in, I wandered around the lobby, drawn to all the subtle Japanese aesthetics and design elements.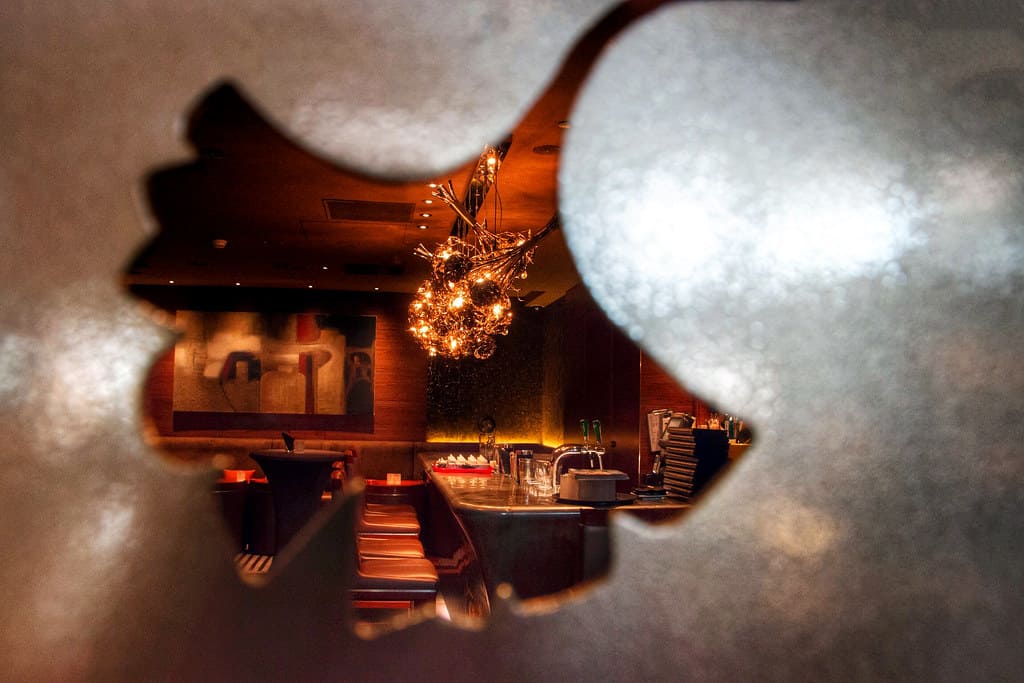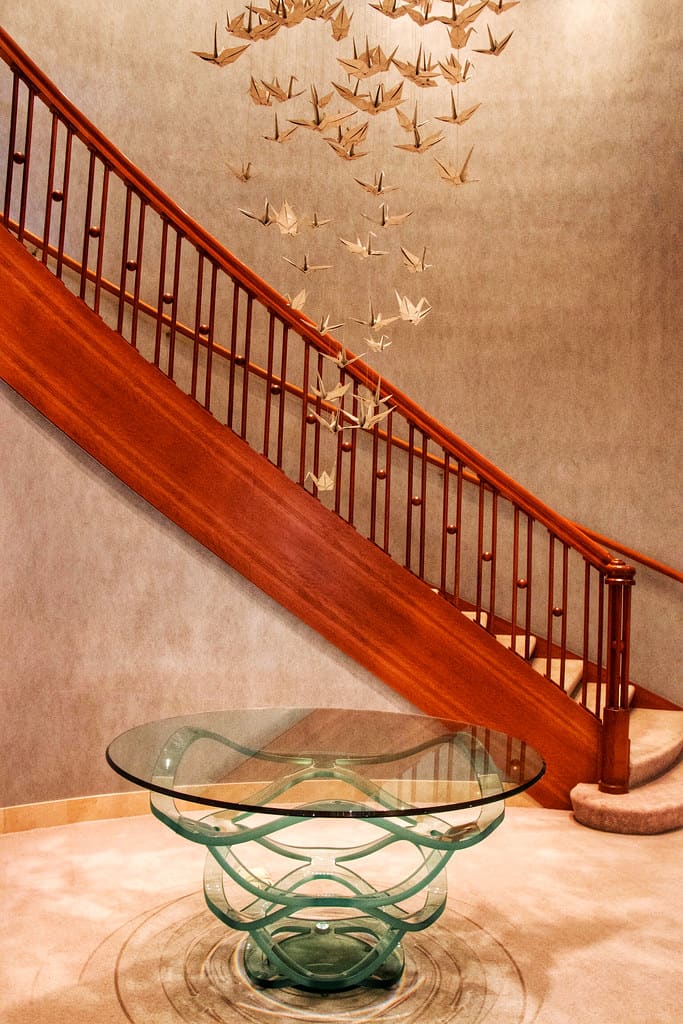 A very tall, obviously Dutch man, waved us back to the counter and I came crashing back. No, I was not in Japan, I was indeed in Amsterdam.
He began checking us in and asked for my business card. Handing it across the counter, he politely grabbed it with two hands, and looked it over before carefully placing it in his pocked– he had been trained well.
I heard Japanese being exchanged at the counter next to us, and just like that, I was transported yet again.
The Rooms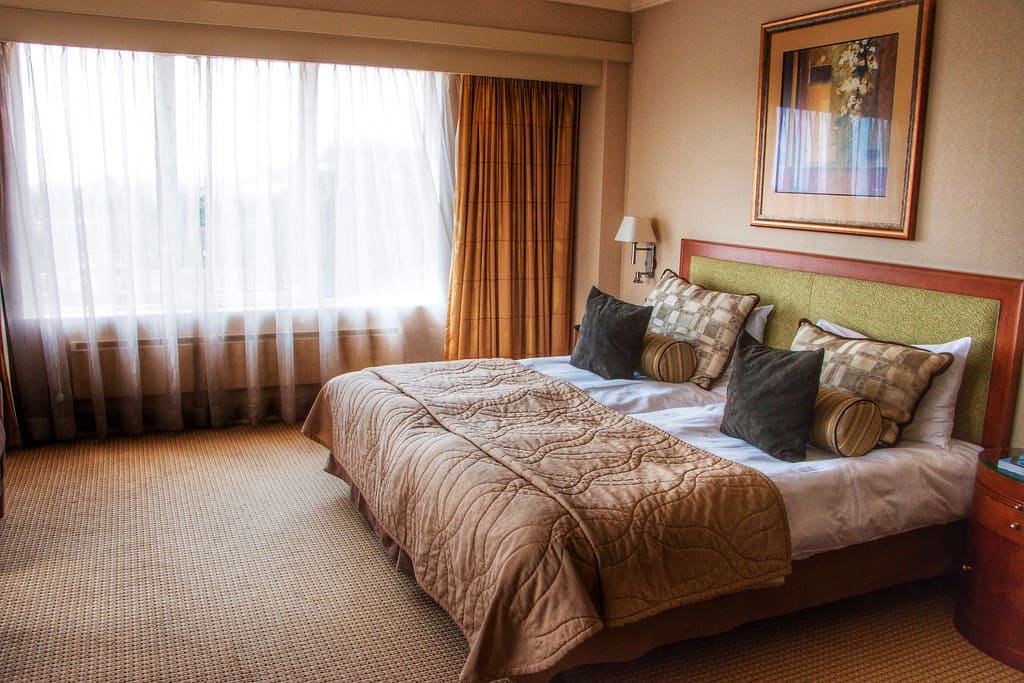 Arriving to our room, I felt incredibly giddy. It was like that old 'kid in a candy store' comparison, and I was the kid as I ran around the room checking out all of the cool features inside.
I loved seeing a welcome note with my name programmed on the TV, the fact that every time we opened the door to our room the curtains would automatically open– a feature which never got old, and that every night when we'd return the maid had stopped in to put out our robes and slippers.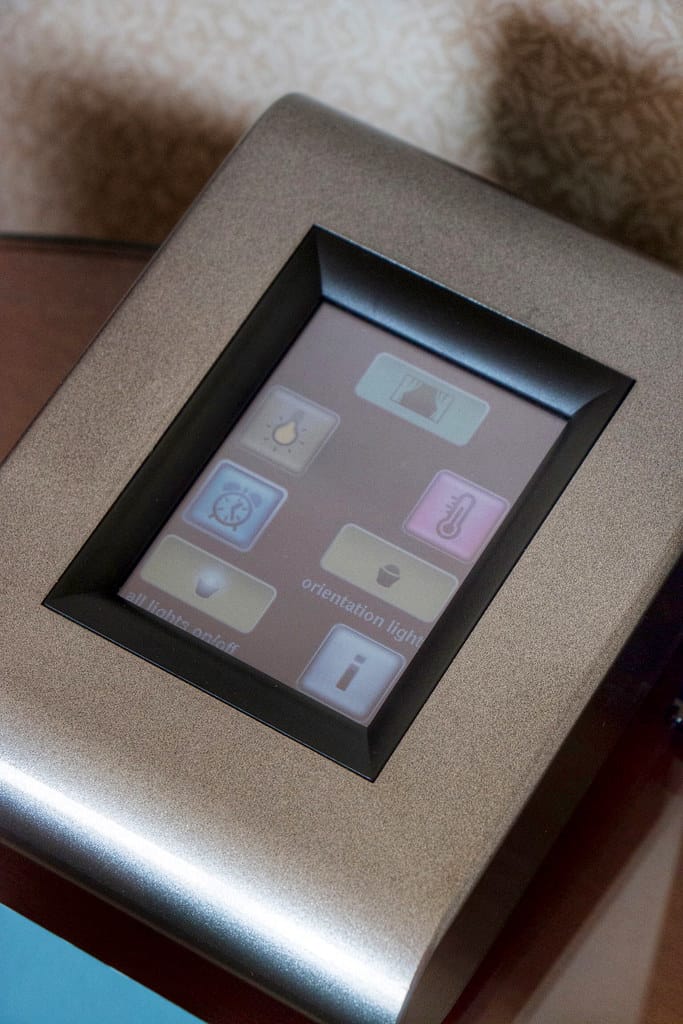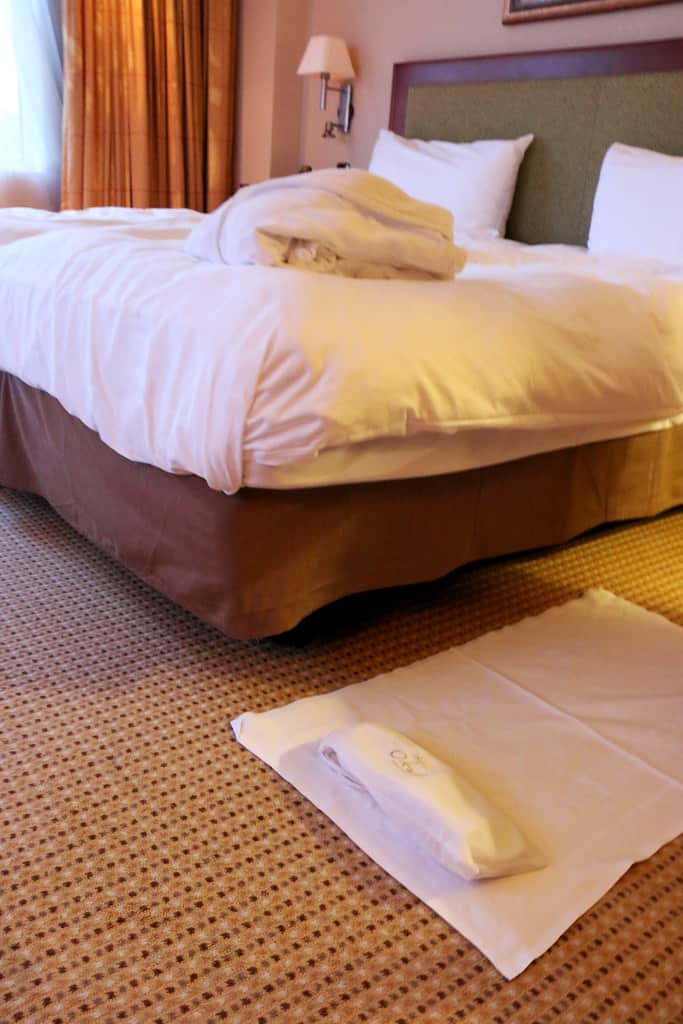 It's these details that made me remember why I loved the Okura brand, as they truly leave no stone unturned.
This room was actually nicer than those in Okura Kobe, most likely because they are also much newer.
Spacious and welcoming, our room was fitted with everything we could possibly need–
Comfy beds? Check!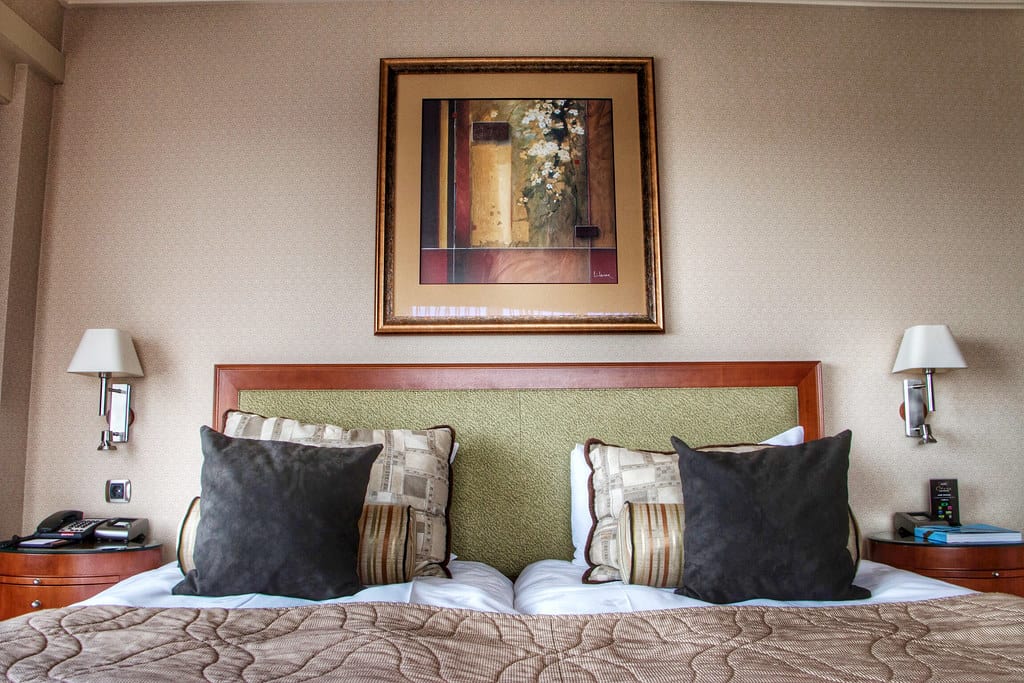 Nice working space? Check!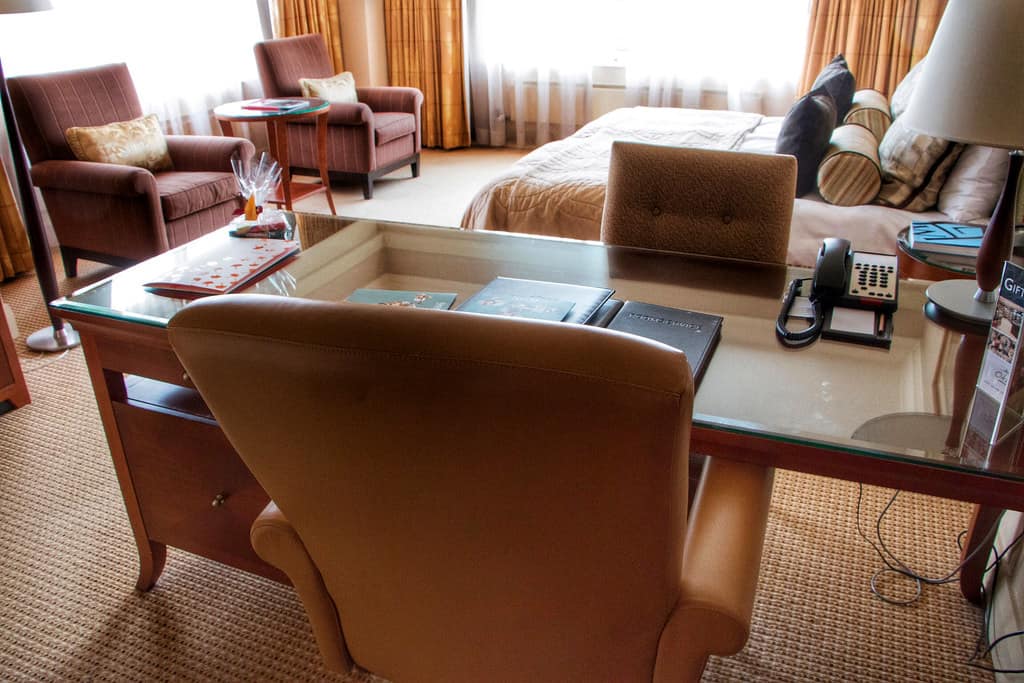 With fast Wifi and plenty of outlets, the facilities made it easy to do work, especially at the large desk provided, but at the same time, it was hard to bring myself to actually do any in a place like this.
I continually found myself distracted, wanting to explore the hotel or take advantage of other facilities.
My favorite part of the room though? The bathroom.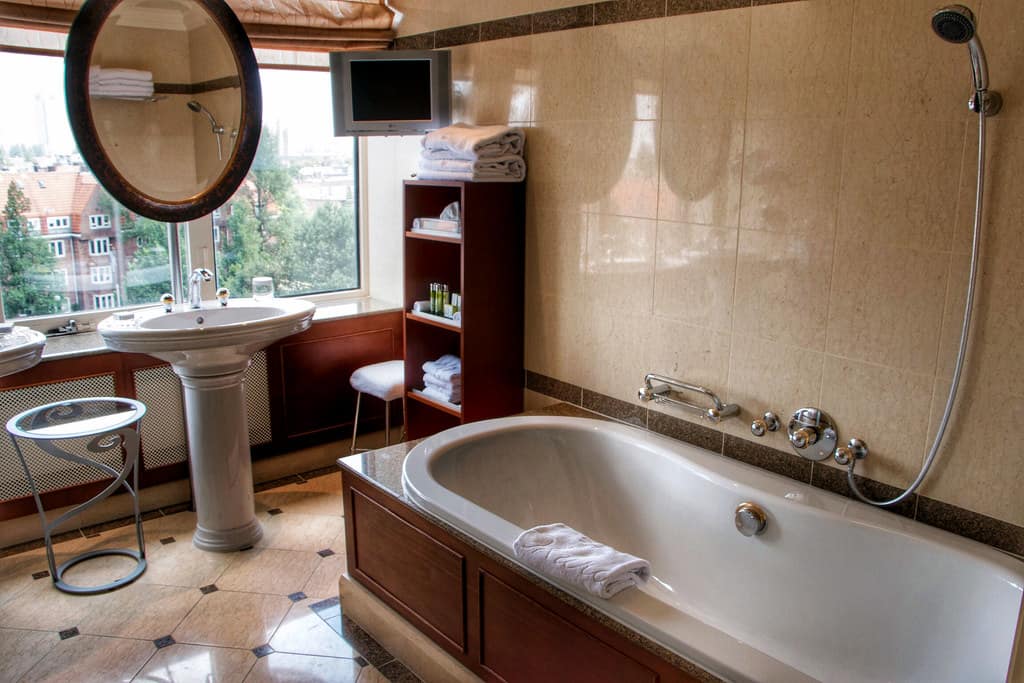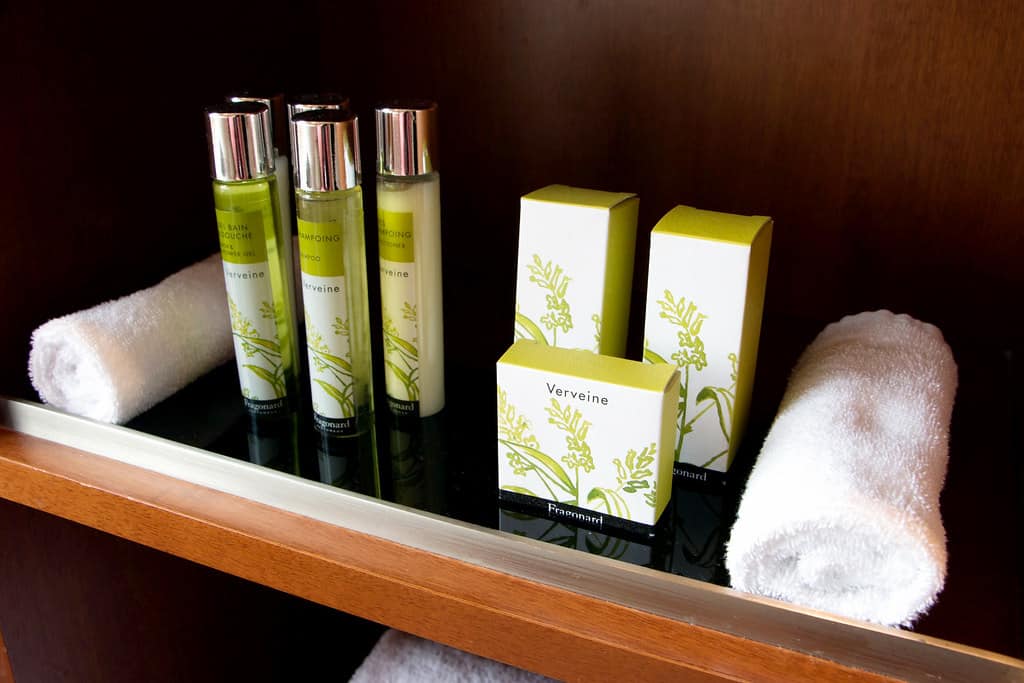 There were double sinks with heated mirrors overlooking the canal, high end toiletries, and two separate smaller rooms for the toilet and rain shower. But the best thing in that bathroom had to be the oversized tub– with a flat screen TV at the end of it. Oh how each night, after a stressful day in Amsterdam, did I look forward to using that tub.
The Facilities
Aside from enjoying our room, we were also fortunate enough to explore some of the other facilities at Hotel Okura Amsterdam.
Guest are invited to experience any of their five restaurants, two of which are Michelin Starred, two bars, one of which gives some of the best views over Amsterstam, and their unique cooking studio, a Taste of Okura.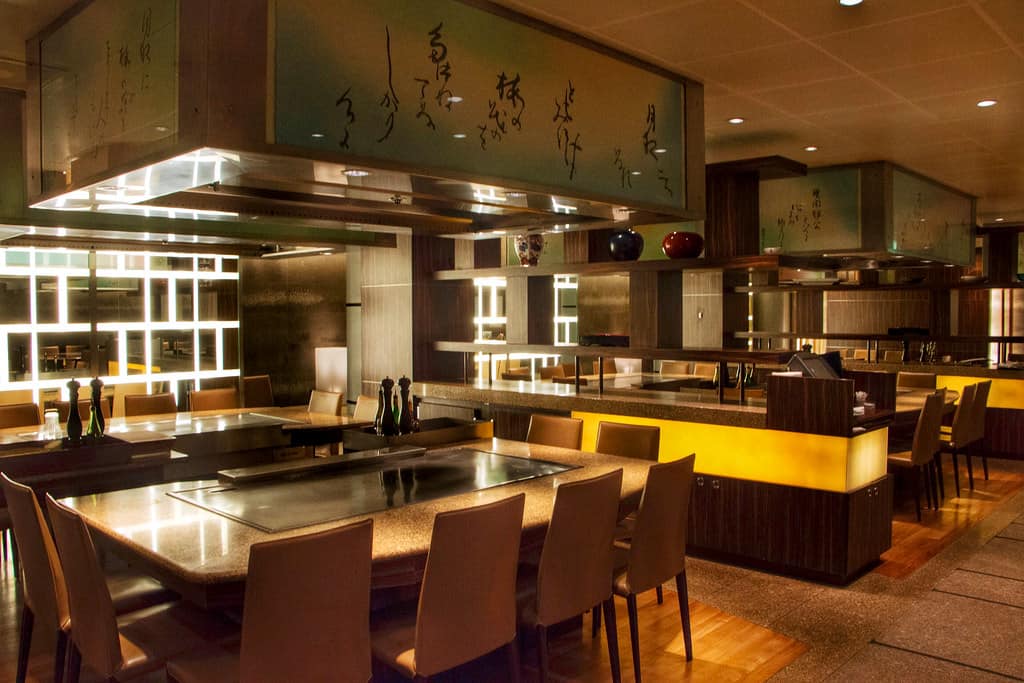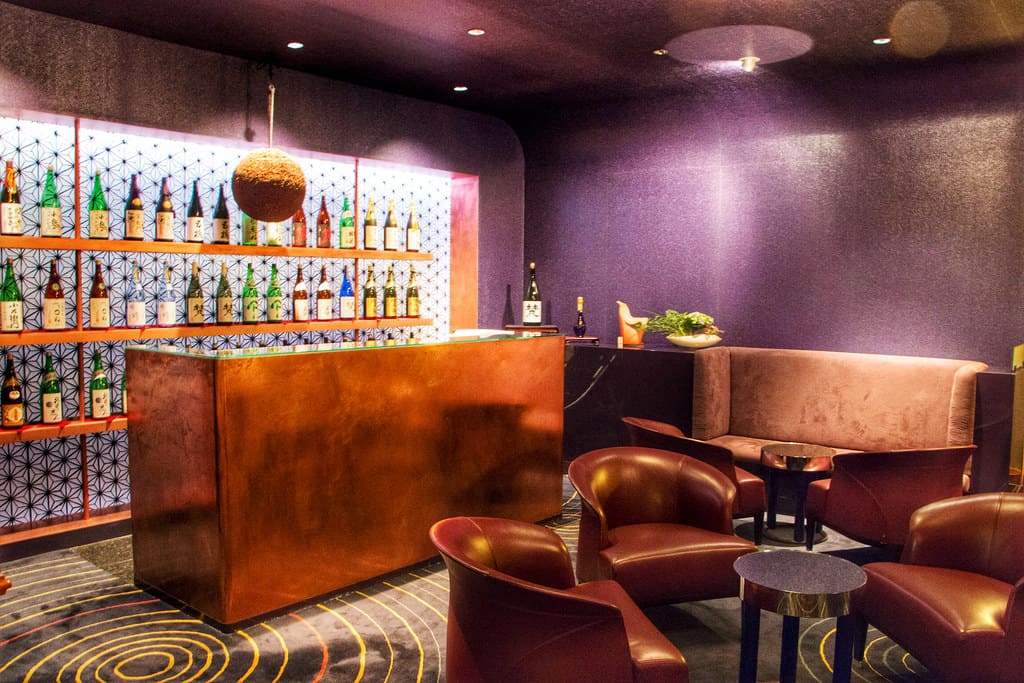 I was completely intrigued by their Taste of Okura concept, as it is the only Okura Hotel to offer this amenity. Whether as an individual or as a group, guests can learn to prepare some of Okura's finest dishes with either of their Michelin Starred chefs.
After having an enjoyable cooking session, they can then delight in eating the food they've prepared together. Talk about a great team-building activity idea!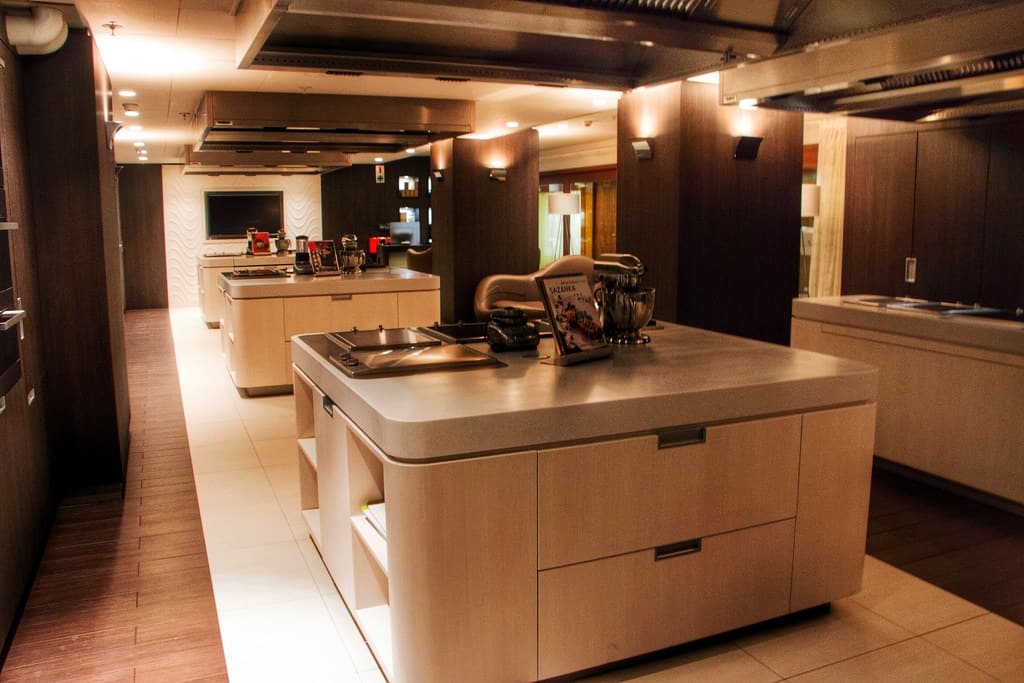 Next to the cooking studio, they also feature a wine room, which is used for educational sessions with a sommelier and also for sake tastings! Based on the brief conversation we had while there about the activities they conduct, I was intrigued to learn more about wine tasting and the power of our brains.
As a foodie, a Taste of Okura sounded like something right up my alley and while I didn't have time to try it on this particular trip, it's something I hope to partake in on a future visit.
Now I understand some people probably don't have interest in cooking their own food, but how about watching the chef prepare yours first hand? Their fine dining option on the top floor, Ciel Bleu, has an executive table located actually inside the kitchen. How's that for impressing your business clients?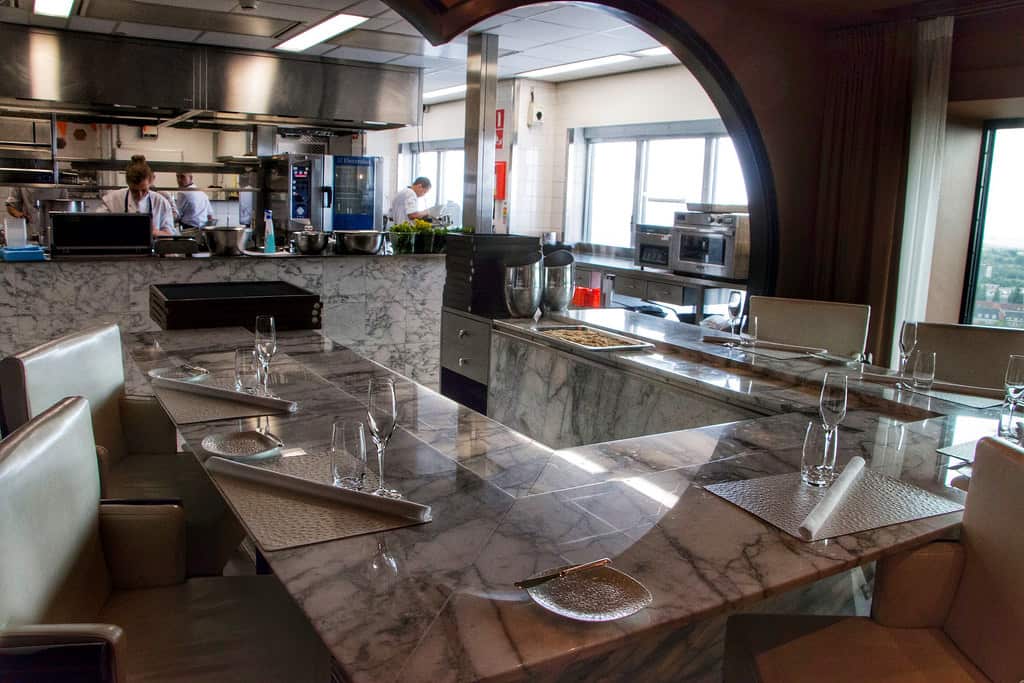 For those who aren't really foodies (seriously? do people like that even exist?), then maybe Nagomi Spa and Health would be of more interest.  Slip away to workout in their state-of-the-art gym or relax with one of their signature massages.
A walk to their massage room has you passing through a traditional Japanese garden, a feature which just added that extra level of zen, triggering a state of relaxation of the mind.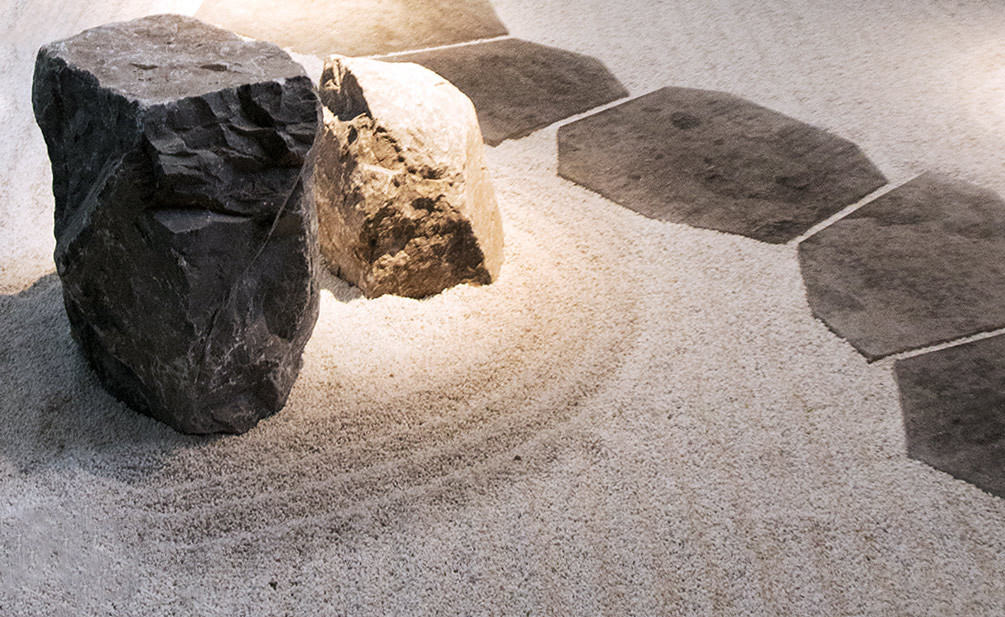 The Okura name is known for excellence, and this hotel branch is no exception. Everything about our stay was perfect, and I couldn't have asked for anything better.
After staying with multiple Okura Hotels worldwide, I will continue to show loyalty to this brand. I hope to return to Hotel Okura Amsterdam the next time I find myself in town, as I had found exactly what I was looking for–
A piece of Japan in Amsterdam.
Is there a hotel brand you really love and are loyal to? Tell me in the comments below!
 I was a guest of Hotel Okura Amsterdam. As always, all opinions and love of the Okura brand, are my own.