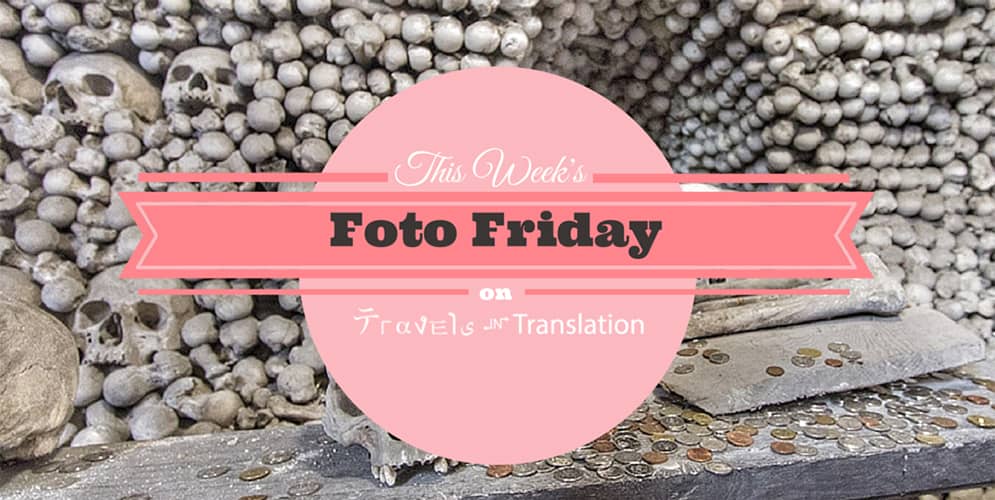 Every Friday I'll be sharing a photo from someplace in my travels.
This week's photo is of the Sedlec Ossuary in Kutná Hora.
In honor of the holiday today, I thought it would be appropriate to post another photo from the Sedlec Ossuary. If you missed my last post, just know that this is not your ordinary ossuary. The bones of some 40,000-70,000 people artfully decorate this small chapel.
Hanging above the nave, the centerpiece of the chapel is a giant chandelier featuring at least one of every bone found in the human body. The Schwarzenberg coat of arms is the other famous decoration in the chapel that draws attention. While both of these pieces are interesting, a majority of the bones in the chapel are used to make 4 massive bell-shaped pyramids, one in each corner. Each one of these mounds is said to have around 10,000 bones, and they were believed to be the original structures being made my that blind monk.
So do you find things like this cool or creepy? Happy Halloween!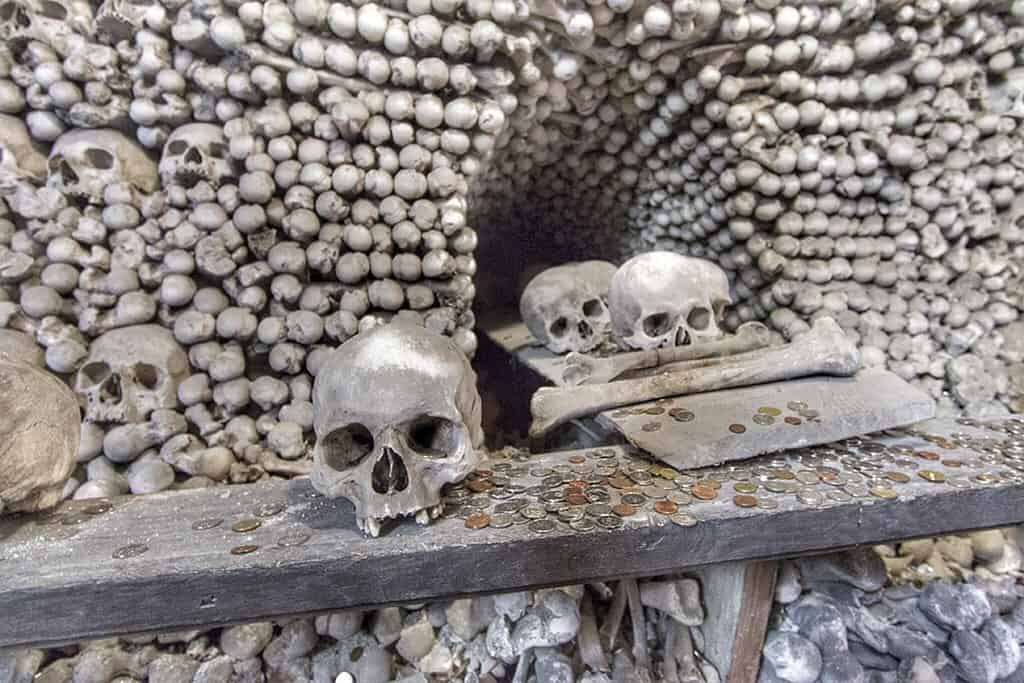 If you enjoyed this photo, please share it!