Every Friday I'll be sharing a photo from someplace in my travels.
This week's photo is of the Prague Castle at night.
Set high up on a hill, Prague Castle overlooks the city. Dating back to the 13th century, this castle complex is the largest in the world at roughly seven football fields in length. The complex includes royal residences where the president of the Czech Republic still lives, gardens, and of course, St. Vitus Cathedral–which many people mistake as the castle itself.
Prague Castle is one of the most visited attractions in the city, and rightfully so. While the castle is beautiful at all times of day, there's nothing more majestic than watching the castle's lights come on each night. As the lights reflect and spread across the water, you can't help but to think that it's one of the most beautiful spots in Prague.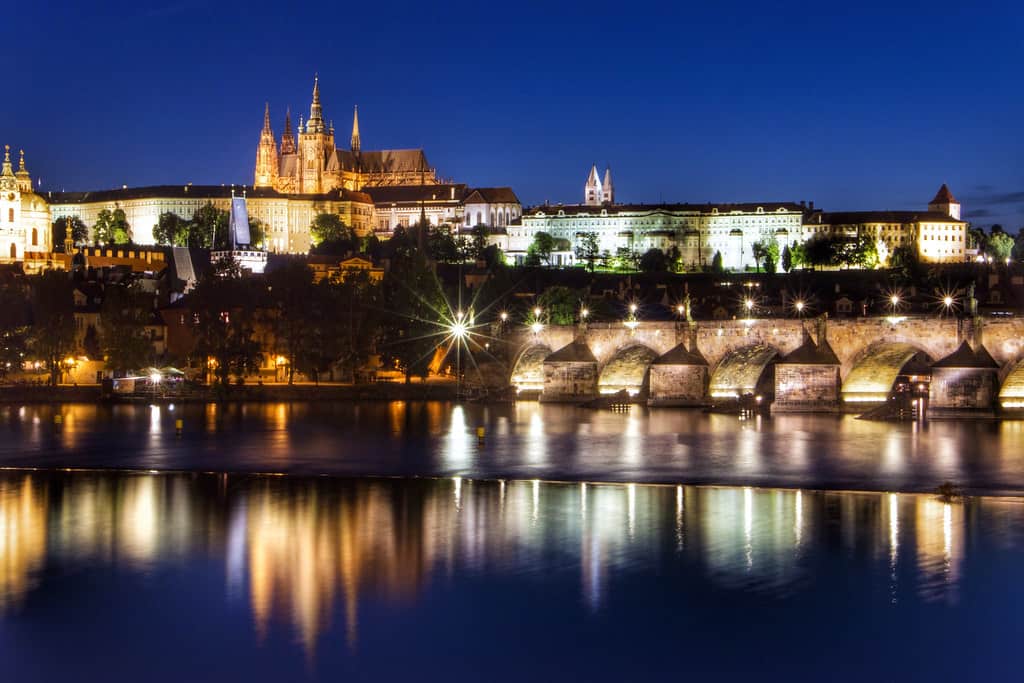 If you enjoyed this photo, please share it!