Arriving in Vienna we lugged our suitcases down Mariahilfer Straße, one of the city's most crowded shopping streets. Tucked away around a corner we had finally found Das Tyrol and were relieved to step inside.
The first thing I noticed was the art decorating the hotel. Whether eating in the dining room or simply walking up the staircase to the rooms, guests will find themselves surrounded by contemporary artwork created by local Viennese artists, as well as international artists.
We later learned that each piece was hand-chosen personally by the owner.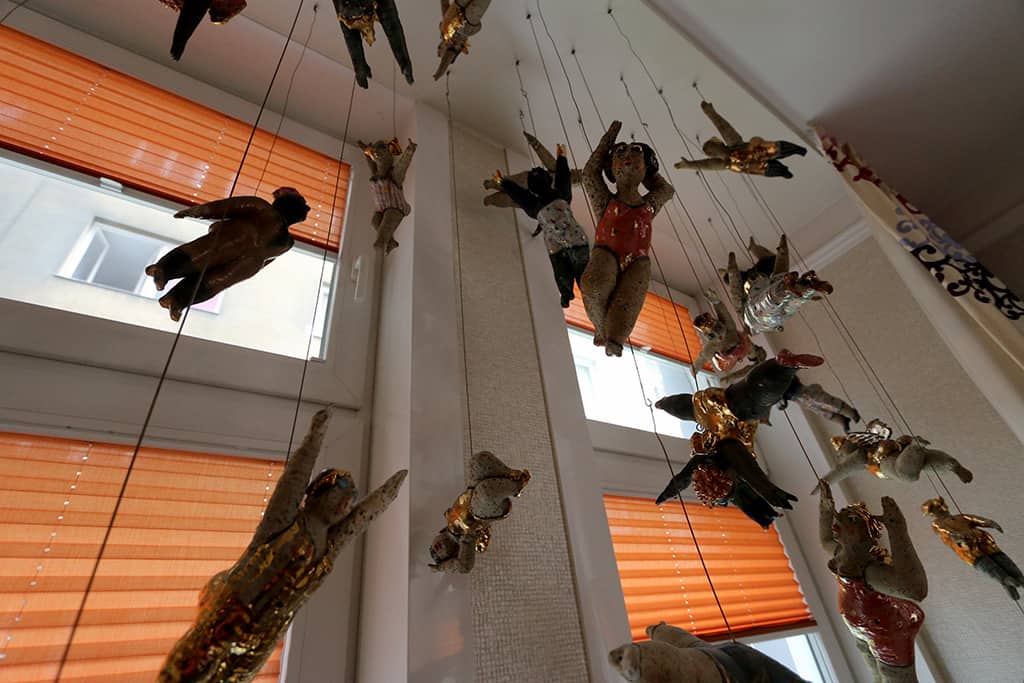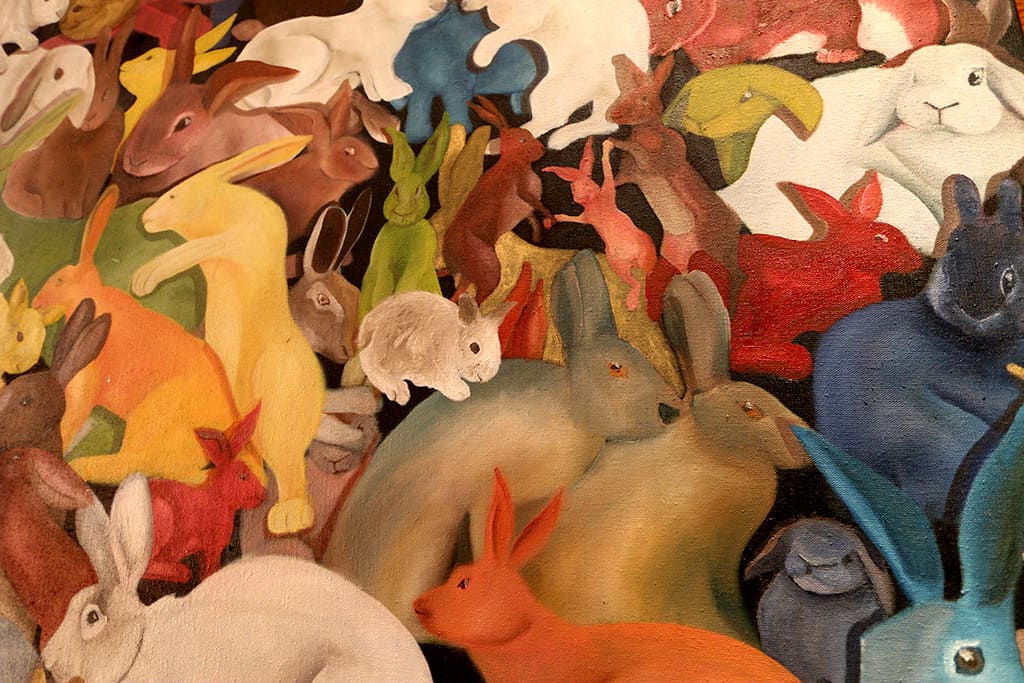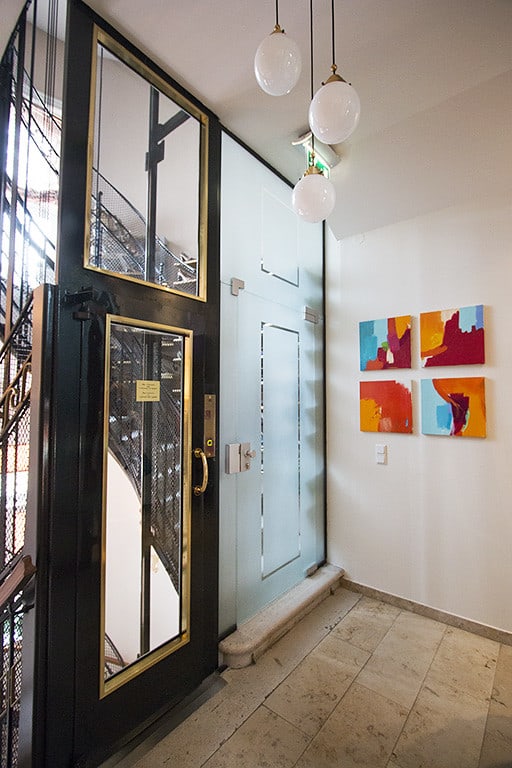 The lobby had comfortable leather seating where we waited to check-in and an ever-ready plate of croissants on the table–perfect for if you ever needed a quick bite to eat.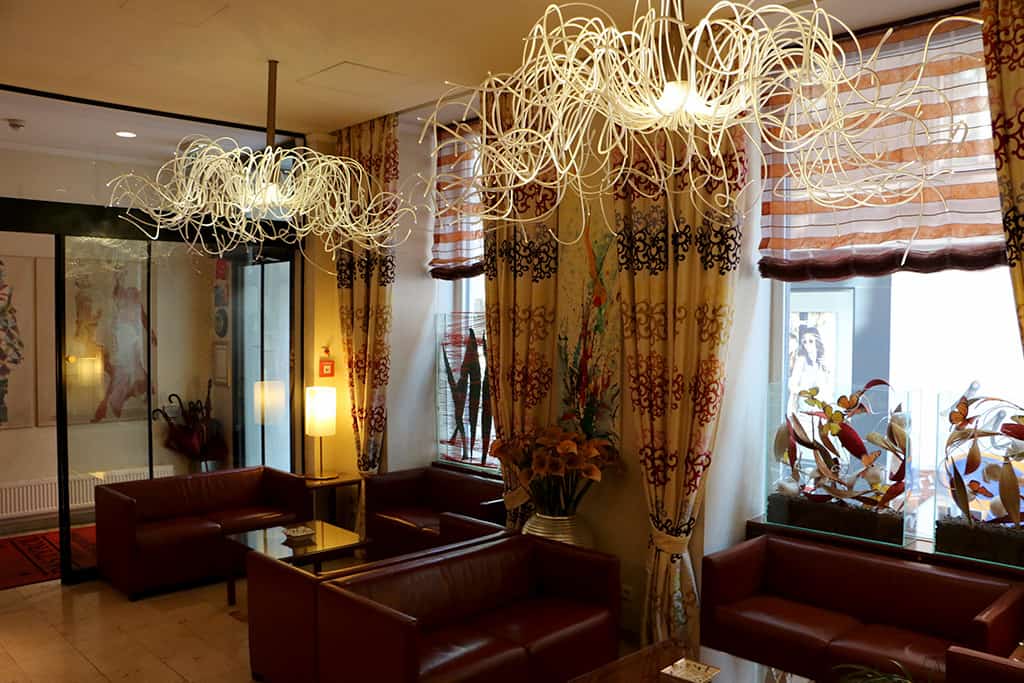 Upon arriving in our room we were surprised with some delicious Ritter Sport chocolates on our pillows. The rooms were comfortably sized for two people and they included free wifi, air conditioning and a Nespresso coffeemaker to use at no extra charge.
When it came time to sleep, the automatic shutters on the windows closed acting as blackout blinds. They prevent any sliver of light from shining through allowing us to have a sound night's sleep.
I loved the warm, yet bold colors of the room. It continued to carry the luxe art feel from the rest of the hotel.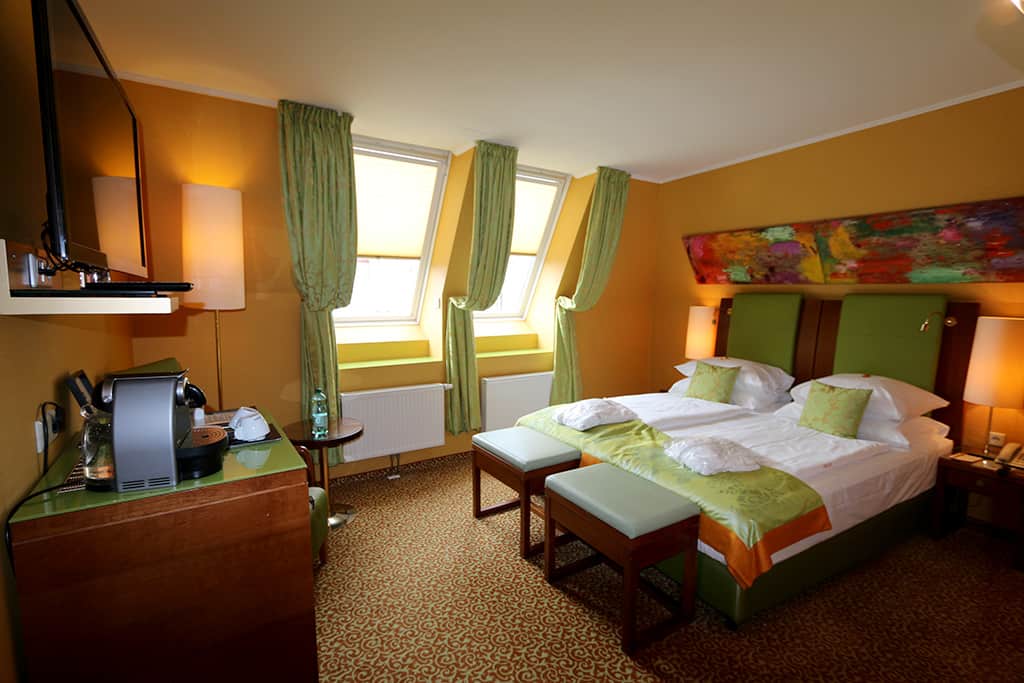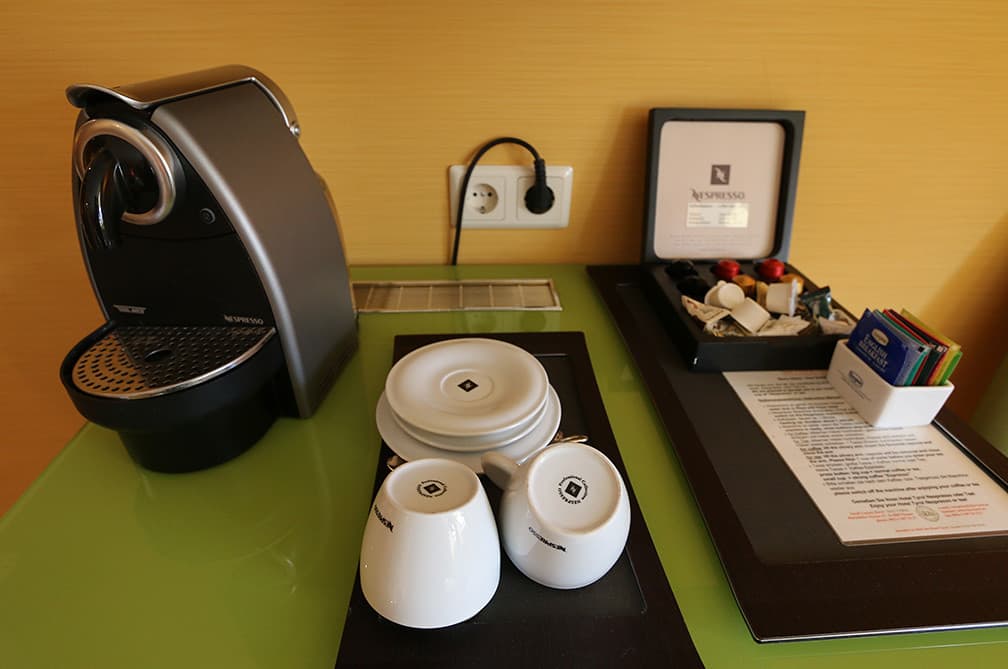 The ensuite bathroom had luxury body care products and I was surprised to see a retractable clothes line that extends across the tub for those who'd like to do laundry.
Which by that point on our trip we certainly did.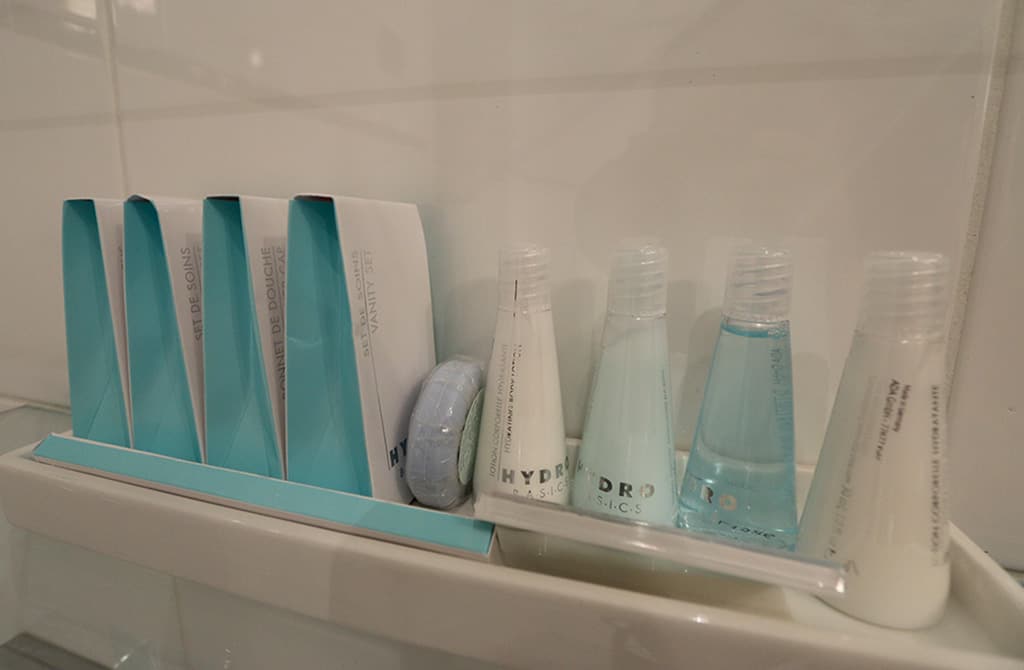 Bathrobes and slippers were provided, which we made use of each night in the spa. All guests have free access to the newly renovated spa on the lower level of the hotel. So of course each night, after a tiring day of sightseeing, I took advantage of this great amenity.
The spa area had a sauna, steam bath, shower, and a lounge area complete with a huge fish tank that would relax your mind and body as you watched the fish swim about. I continually went back and forth between the sauna and the steam bath, as directed, before fully relaxing in their light-therapy shower.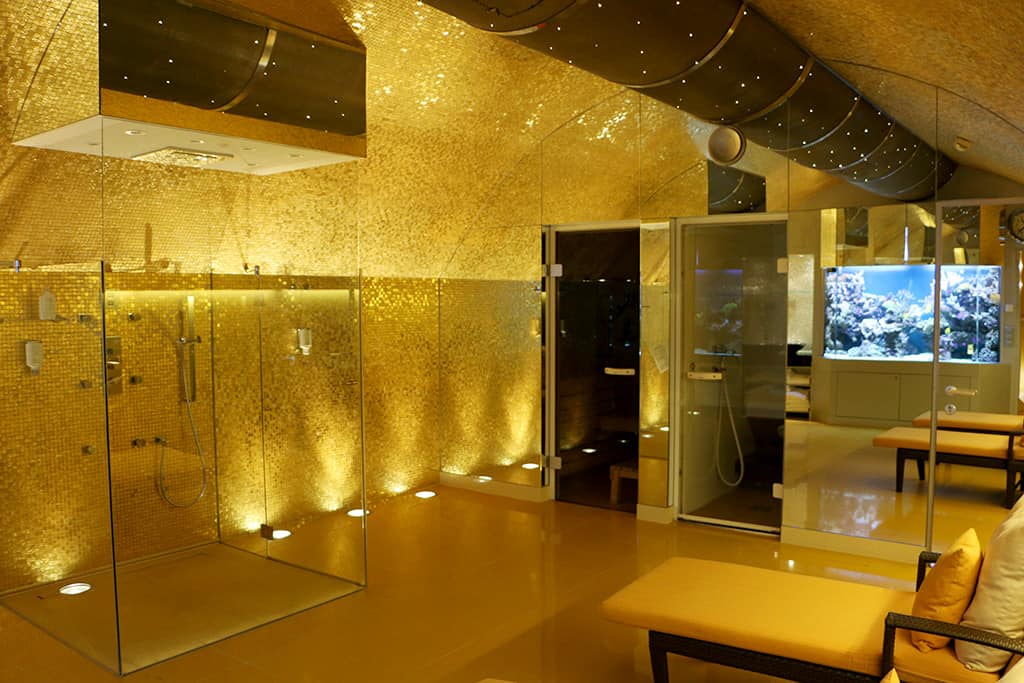 With multiple shower heads at various pressures, I felt my stress melt away just like the colors projected from the shower.
We were greeted each morning by a delicious breakfast buffet that included a wonderful array of foods, complete with eggs made to order, Viennese specialties, coffee and tea beverages, and even Prosecco, if we wished. It was the perfect start to our day before heading out to explore Vienna.
And of course there was more art for us to enjoy as we ate our food.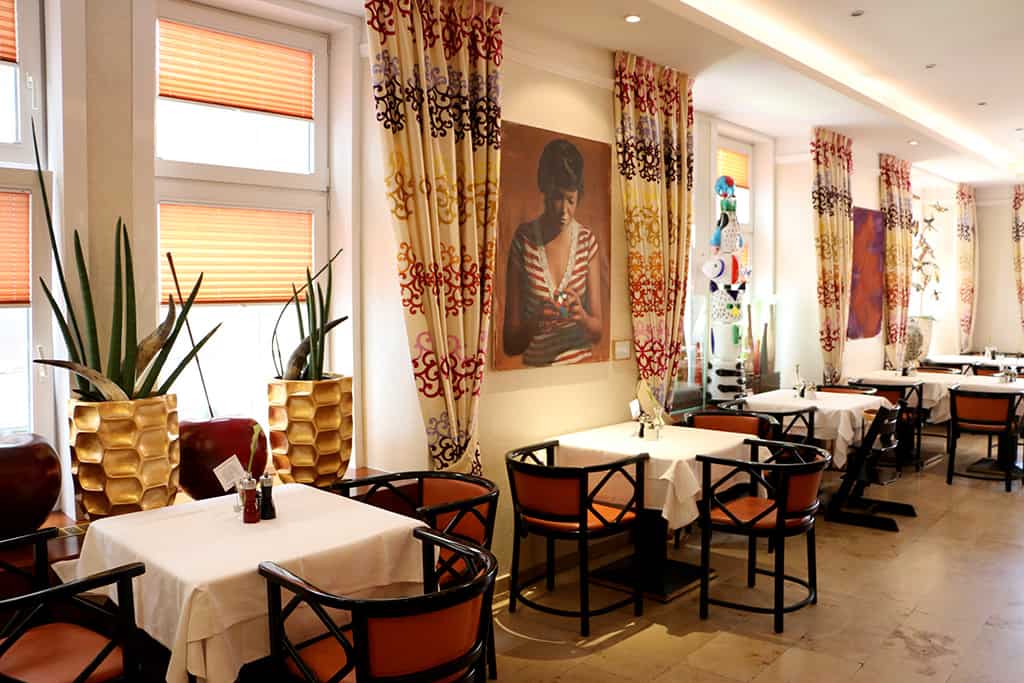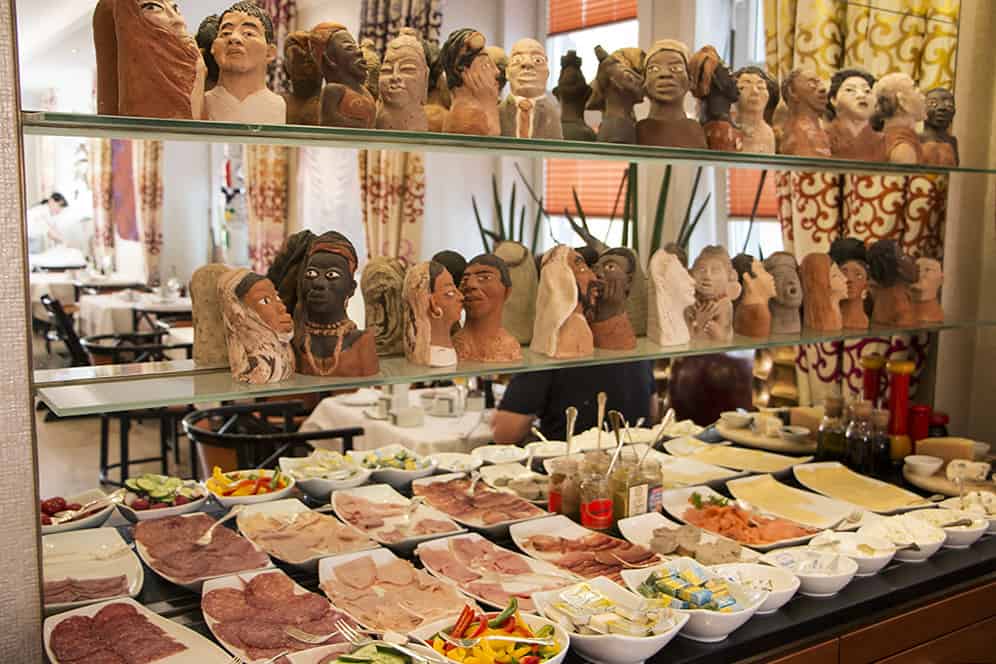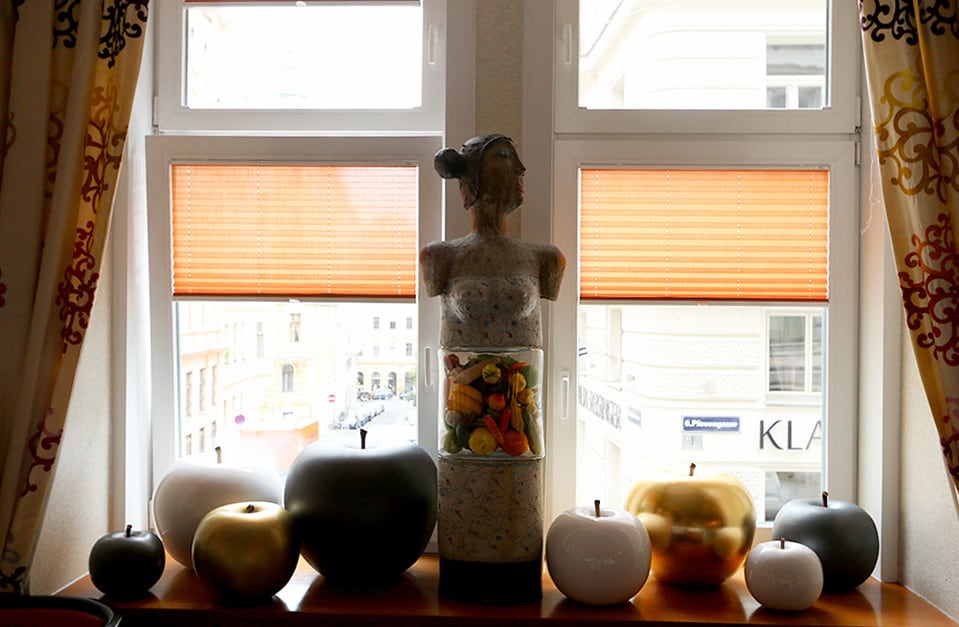 Das Tyrol's location on Mariahilfer Straße is convenient for quickly walking to most tourist sites such as the Museum Quarters and other attractions such as the Naschmarkt.
Whenever we needed assistance the staff members we quick to tend to our needs. When we didn't understand how to get to the location of the start of our tour, and neither did the receptionist, she went as far as calling multiple numbers associated with the company, including the head office–in Slovakia, until she got us an answer we could trust.
It was the little details like these that allowed us to thoroughly enjoy our stay at Das Tyrol. It's truly a gem within the city and we would not hesitate to stay there if we found ourselves in Vienna again.
We were guests of Das Tyrol and were provided a media rate in order to bring you their review. As always, all opinions and love of art are my own.