Every Friday I'll be sharing a photo from someplace in my travels.
This week's photo is of the Viktualienmarkt in Munich.
Viktualienmarkt is one of Munich's finest outdoor markets, selling everything from baked goods to Bavarian specialties. While it does see its fair share of tourists, the market is also used daily by locals, especially come lunch time. In the center of the market you'll find a giant open-air beer garden covered by the shade of the 100-year-old oak trees that surround it. From 10am onwards this place is swamped with people enjoying a beer with their lunch they picked up from butchers' row.
One of our favorite parts of Viktualienmarkt was the row of ten or so butcher shops that lined Rindermarktstr. They had all sorts of sandwiches and wursts for just a euro or two–perfect for a quick, cheap lunch on the go. No wonder they were constantly filled with locals!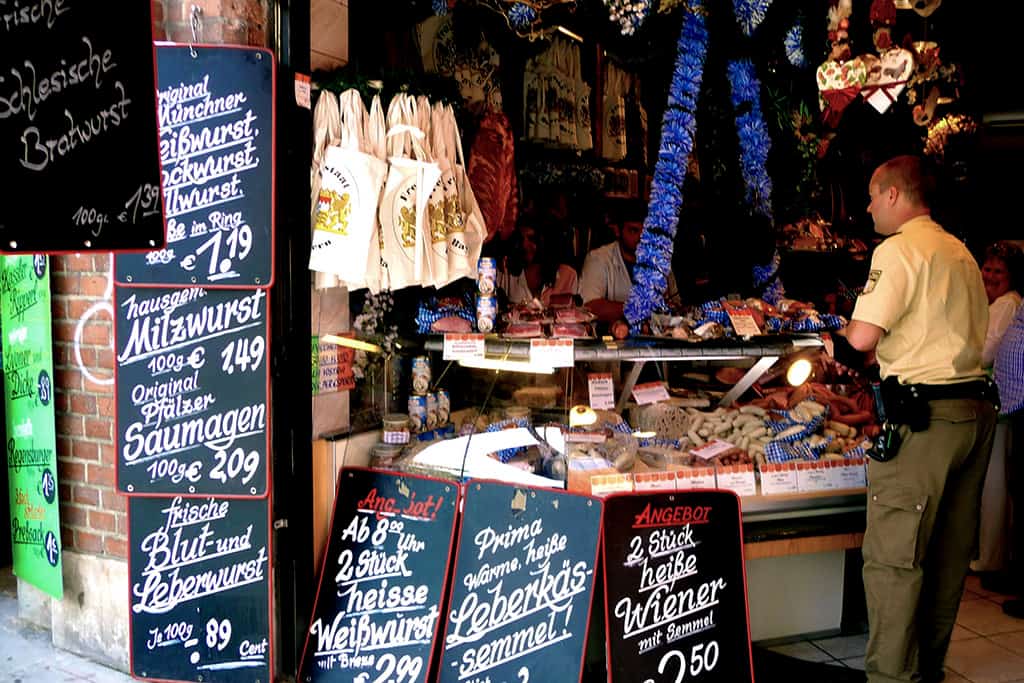 If you enjoyed this photo, please share it!