Every Friday I'll be sharing a photo from someplace in my travels.
This week's photo is of the Old Town in Bratislava.
Anytime there's a market, I always immediately flock towards it. When we were visiting Hlavné námestie, the Old Town's main square, I loved that the perimeter of the square was sprinkled with market stalls.
While some of the stalls sold your typical tourist tat, a few of them sold traditional Slovakian handicrafts such as embroideries, woodcarvings, and dried spiced fruits strung together to serve as potpourri. Surrounded by buildings dating as far back as the 12th century, the atmosphere of this market couldn't be beat.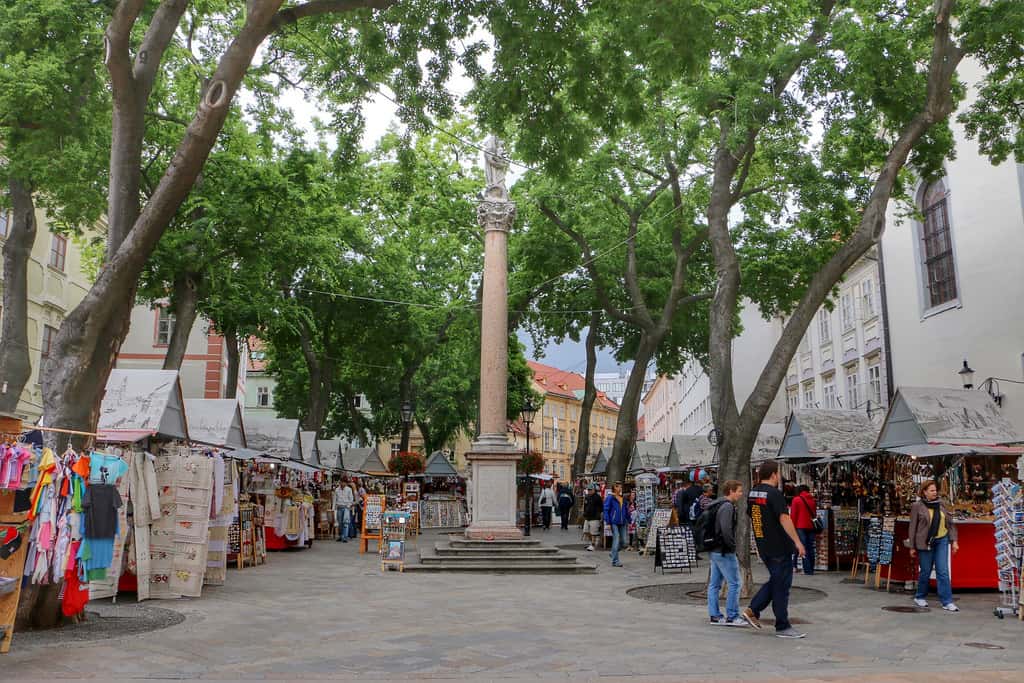 If you enjoyed this photo, please share it!