After a long bus ride from Munich, I was so excited to finally reach Prague. A little too excited maybe.
We were going to be splitting our time between two hotels and in all my excitement, we tried to check in at the wrong hotel first.
Set in a former baroque palace, The Mark Luxury Hotel Prague, previously a Kempinski property, lives up to its reputation as a 5-star luxury hotel. Its location was perfect, within walking distance to tourist attractions and upscale shopping– as well as the bus station, which was why I thought we were staying there first.
Even arriving at The Mark Luxury Hotel Prague by mistake, the staff were more than gracious and helpful. When they hadn't heard of our other hotel, they Googled it for us to ensure we had proper directions for getting there. Having that small preview of The Mark's design and hospitality, we couldn't wait for our stay.
Returning a few days later, we were shown to our Grand Deluxe Suite. This beautiful suite came complete with a kitchenette– unusual in a luxury hotel.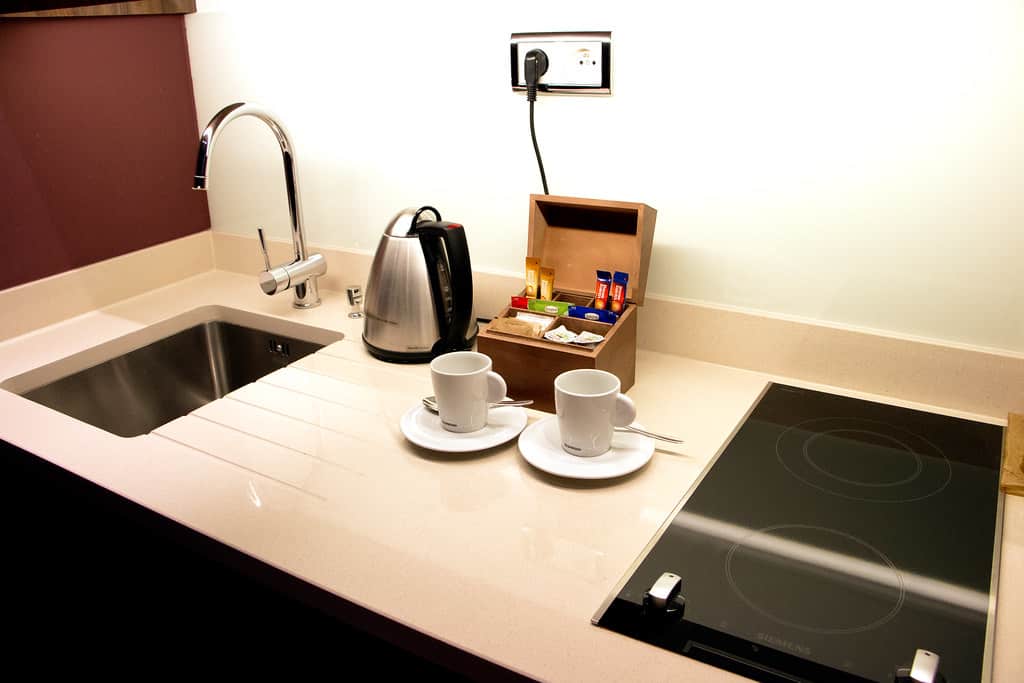 The sitting room was separate from the bed room and it had a large screen TV and trendy, comfortable furniture. I also really appreciated that the rooms had individually controlled air conditioning units.
The bedroom also had a TV, black-out curtains and upscale bedding, all making for a very comfortable night's sleep.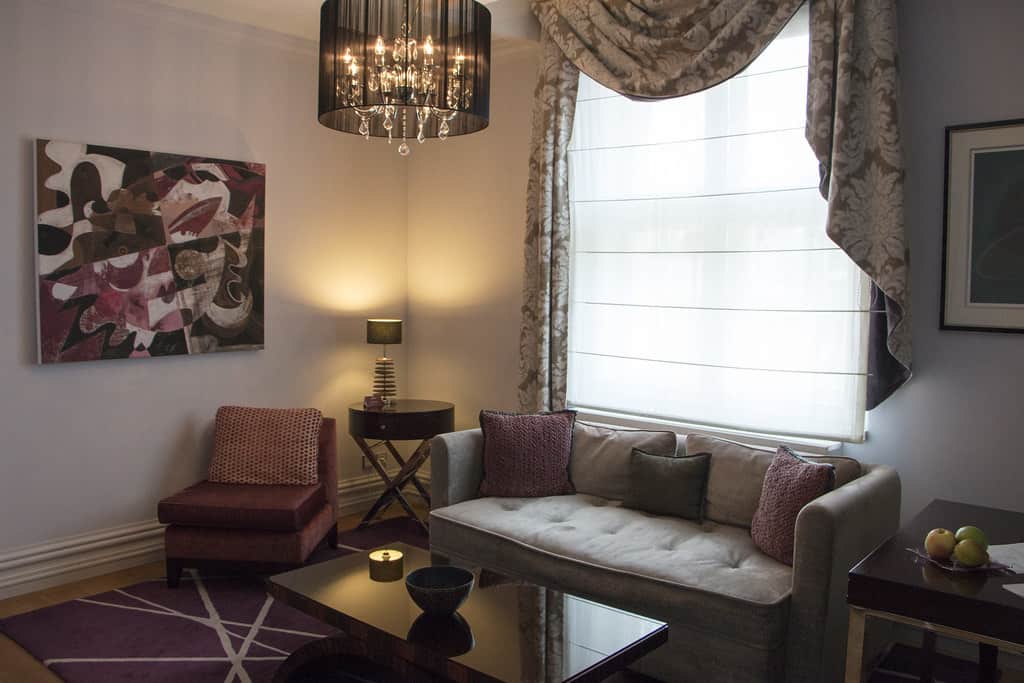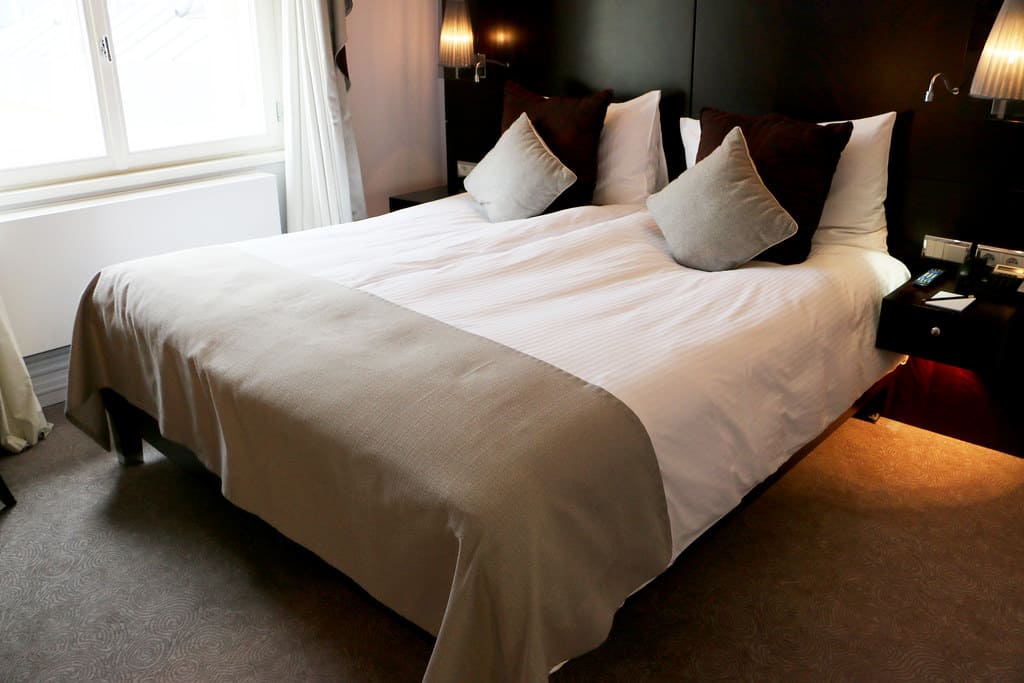 The bathroom had not only a rain shower but also a giant tub, and fine toiletries from Floris.
Because I'm always cold, I greatly appreciated the heated floors and towel rack. I think the only thing missing to make it my dream bathroom would've been a TV over the tub!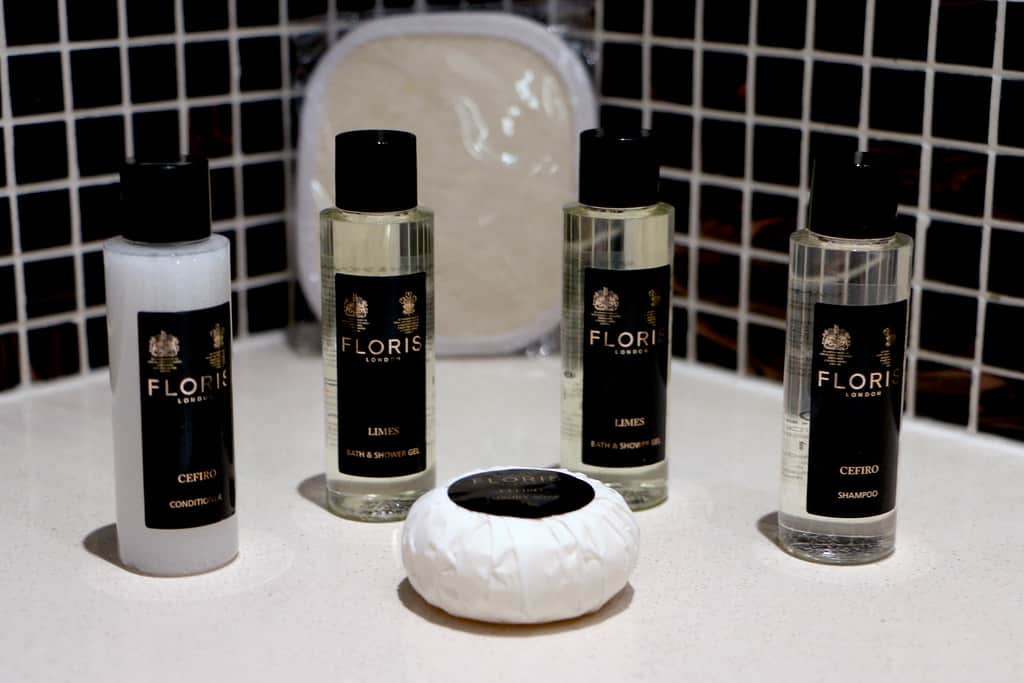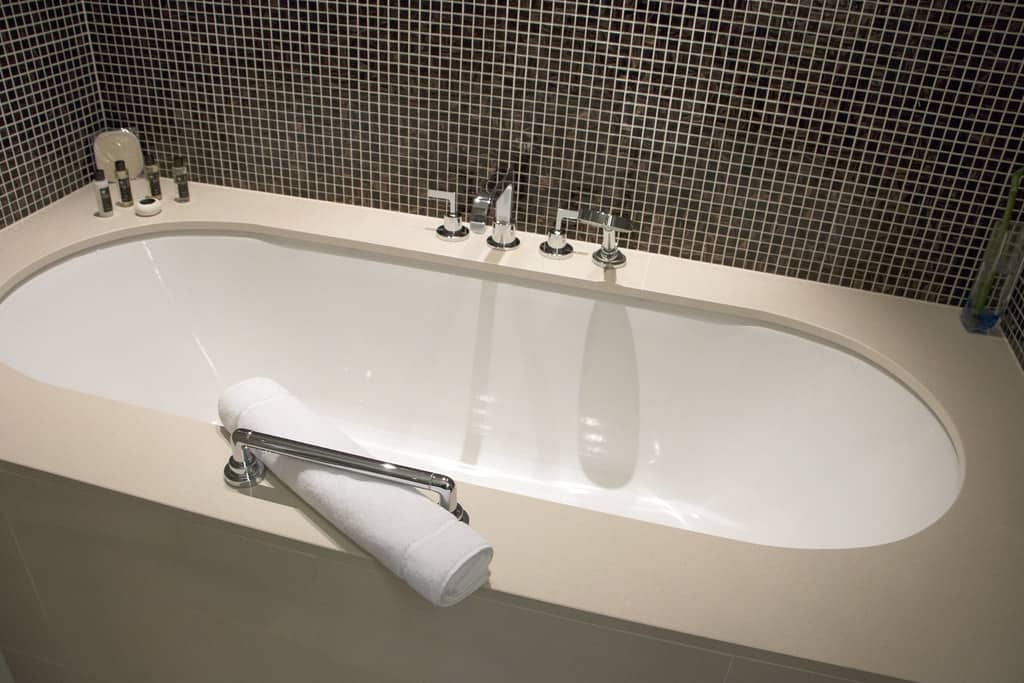 The suite in general felt more like an apartment than a hotel. And an apartment decorated way nicer than my own at that.
I love the color scheme and purple palette. We later found out that no two rooms are decorated alike, which makes me want to go back to explore other rooms.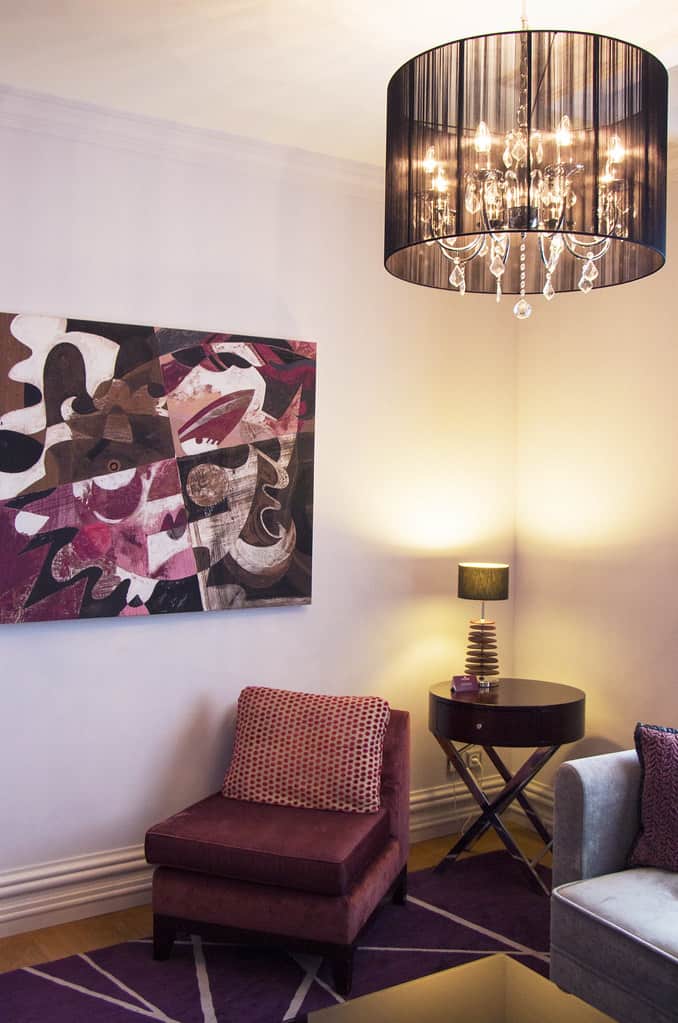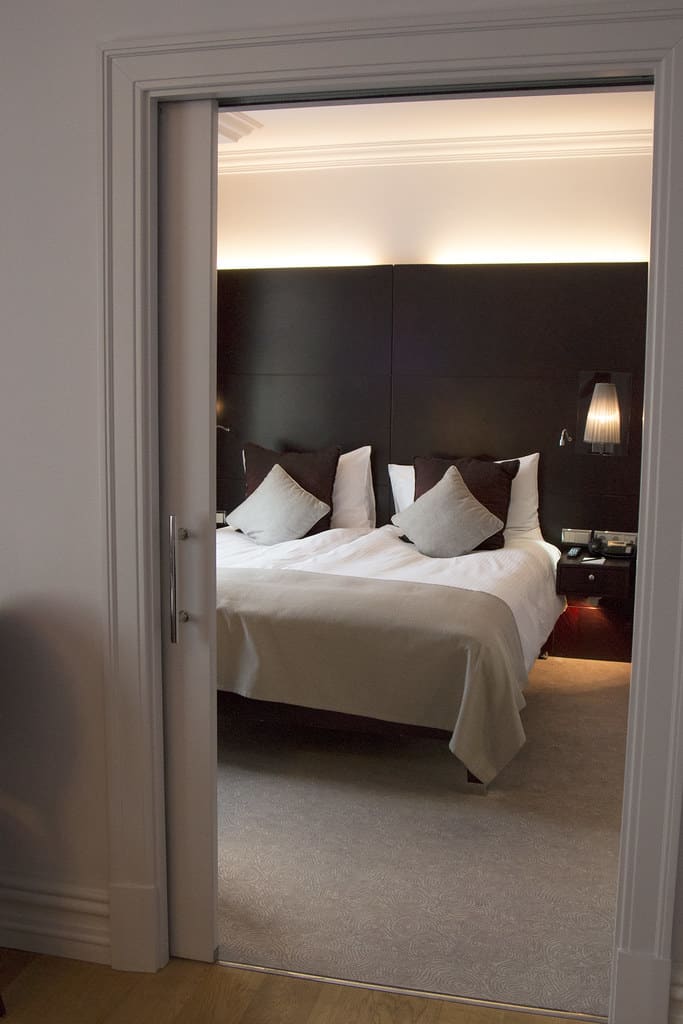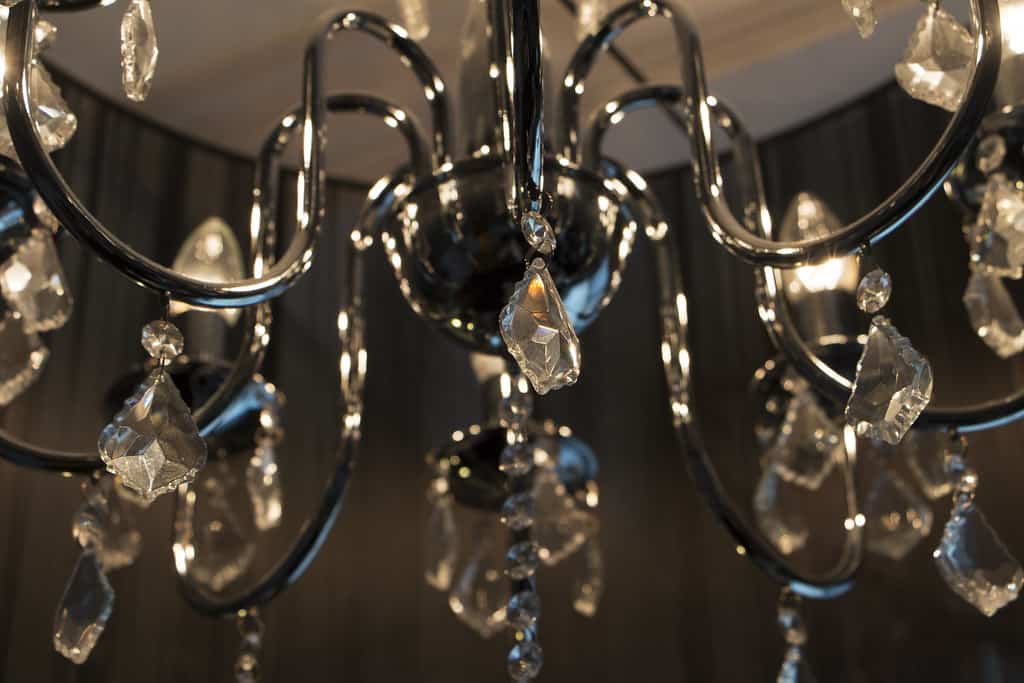 Before heading out to discover Prague, I enjoyed exploring the rest of the hotel.
The lobby and hallways all feature modern art pieces created by local Czech artists. These pieces, while for sale, added interest to the decor.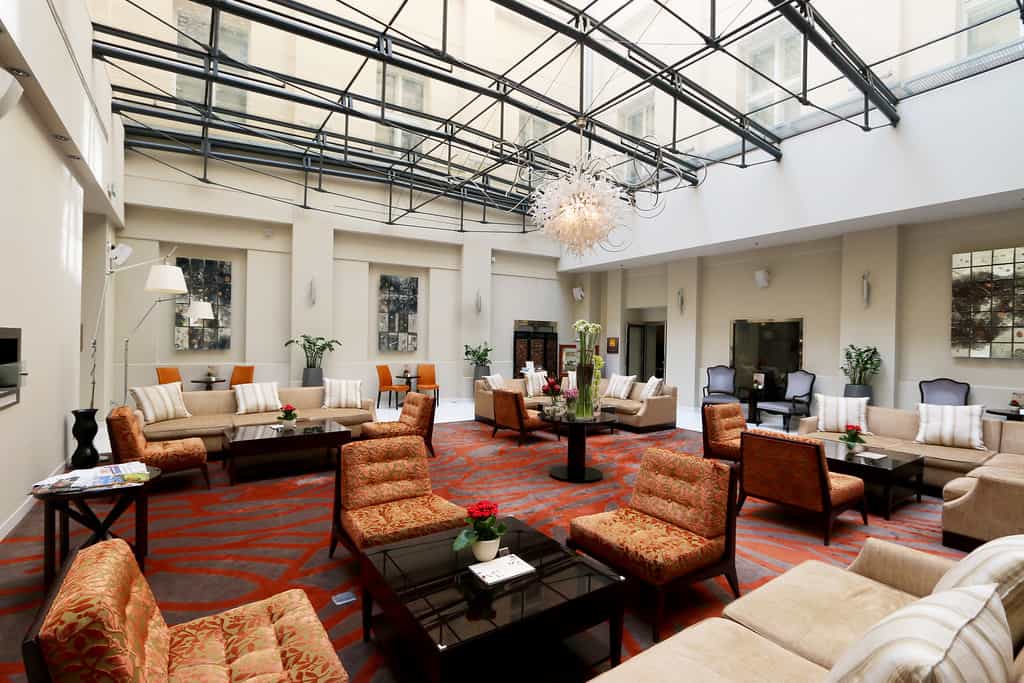 Wandering down the hall of art, we were led outside to a beautiful garden. Filled with fountains and flowers, I could hardly believe I was still in the middle of Prague. This peaceful retreat would be perfect for any private event or wedding.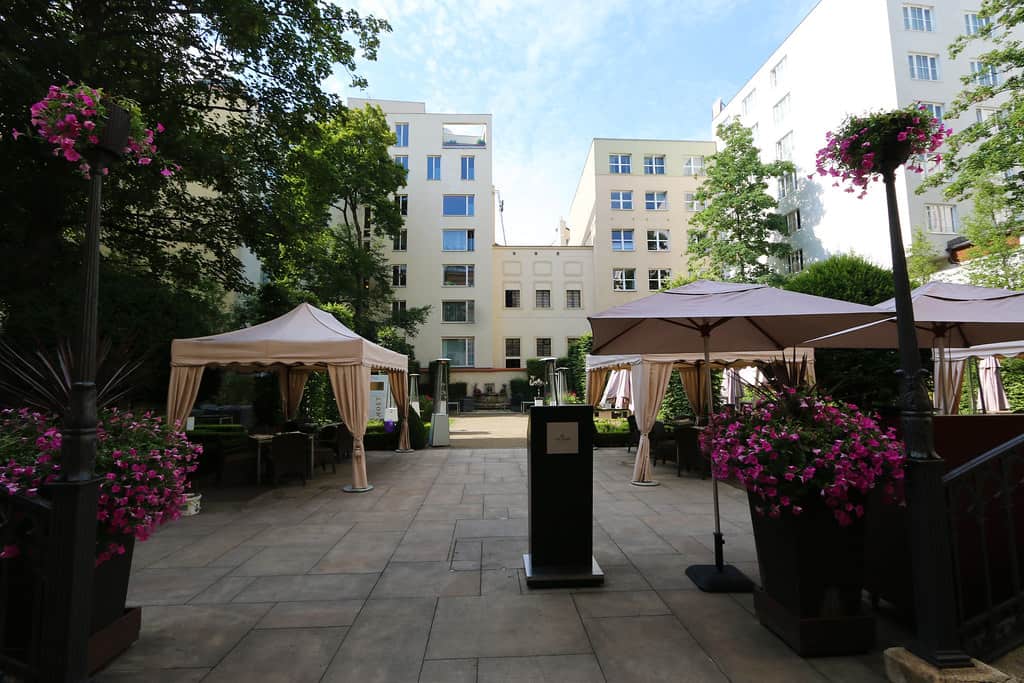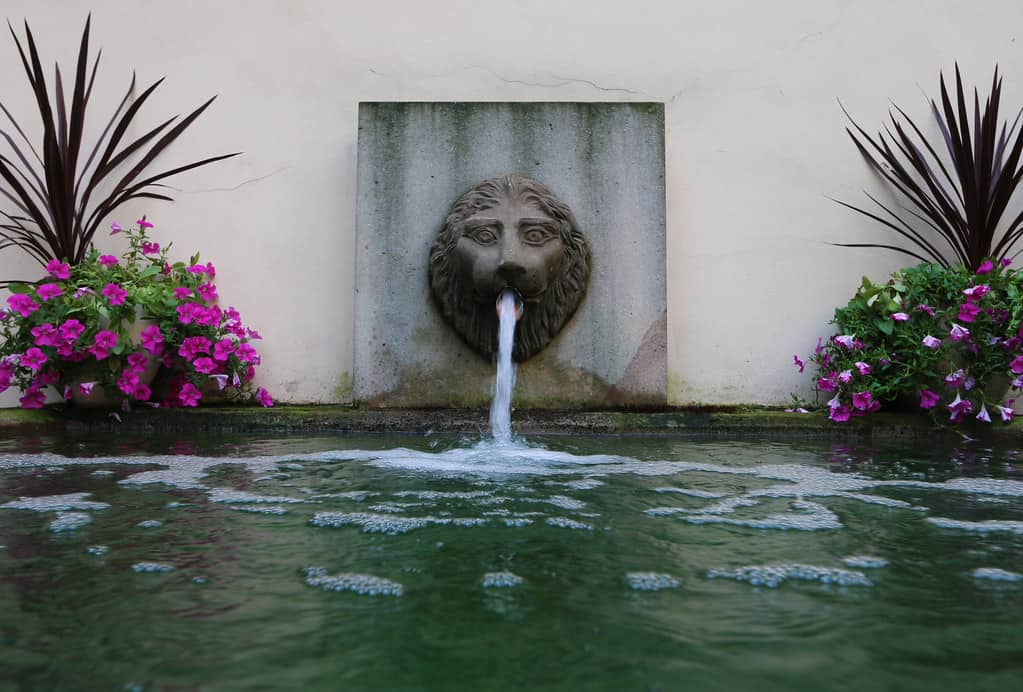 My mom and I agreed that we should eat dinner outside that night, as both of The Mark's two award-winning restaurants are able to serve dinner in the garden.
Unfortunately after a long day of touring the city, I came back to the hotel with a debilitating migraine and could barely get out of bed. So we didn't get to enjoy dinner in the courtyard, but instead ordered pasta and pea soup for room service.
With in minutes of placing our order, a knock was heard at the door. They had already brought up our meals on a giant cart. I quickly tried to clear my belongings from the table to make space, but it was unnecessary. She began opening the cart into a table– with crisp white linens, proper silverware, and even a vase of fresh flowers. Suddenly it seemed that our hotel room had been turned into a 5-star restaurant.
Lifting the silver dome, she revealed a bowl with peas and ham inside. Picking up a pitcher, she began swirling around the cream as she poured it into my bowl. The soup was some of the best I had ever had, but sadly my head was pounding too much for my to fully enjoy it… or take any photographs.
My mother said the pasta was also some of the best she's had, with tender chunks of chicken, topped with large curls of fresh Parmesan, with delicious, warm bread served along side.
Feeling better the next morning, we were treated to another feast in the form of their breakfast buffet. They had an amazing array of foods, all elegantly arranged and well labeled– something I greatly appreciate with having food allergies.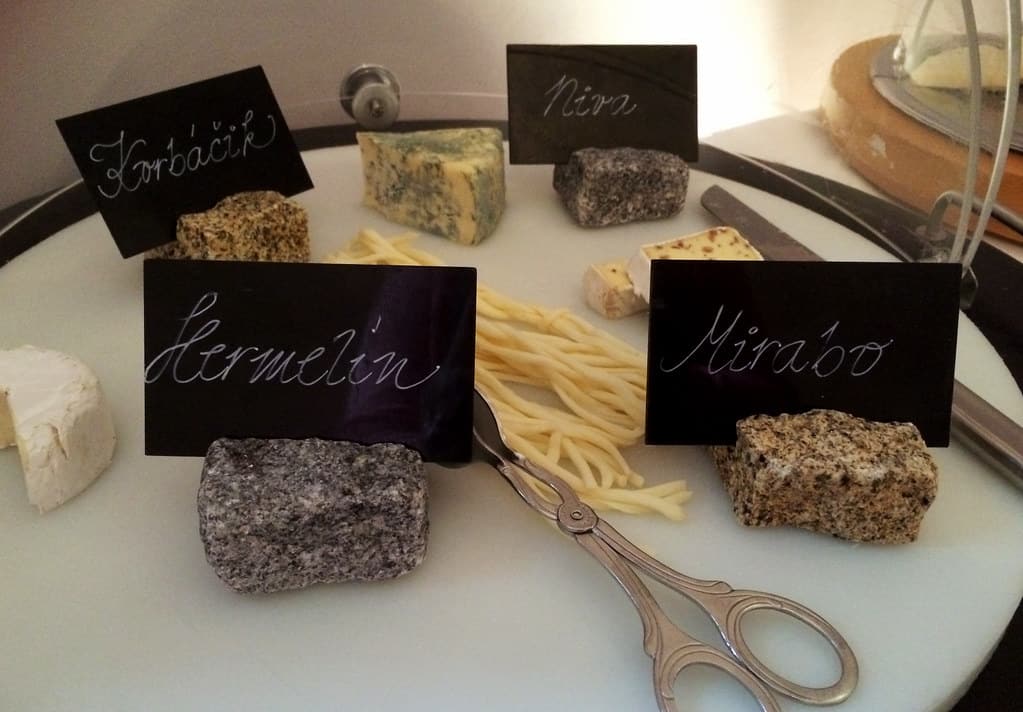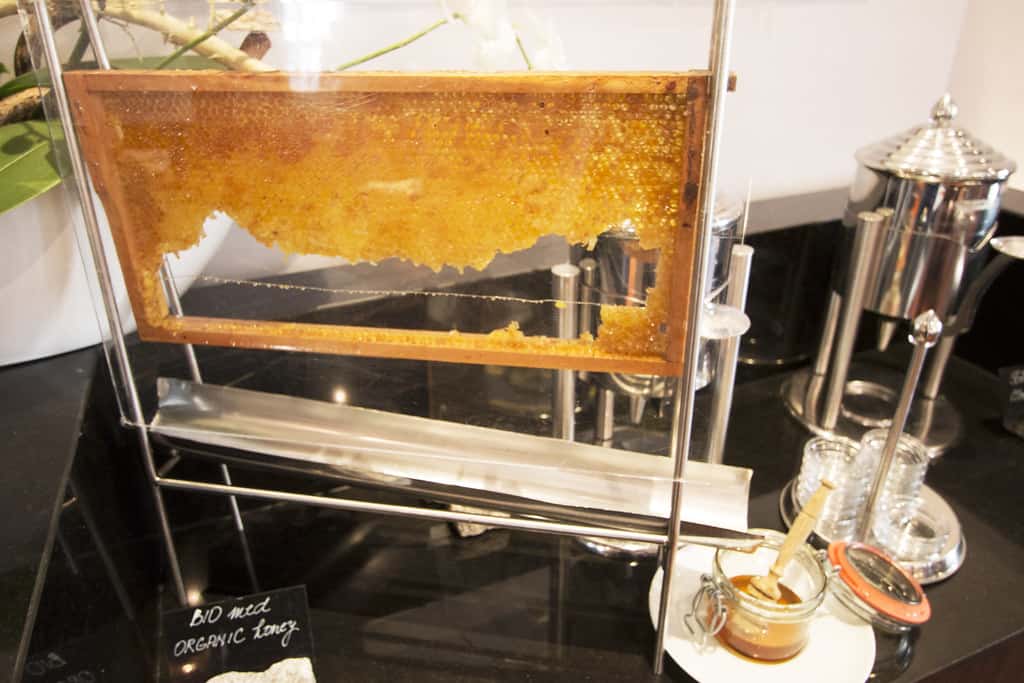 Overall, The Mark Luxury Hotel Prague was one of my favorite hotels in all of Europe. From their attention to detail to their kind hospitality, they hit everything on the mark.
I was amazed since they had just recently taken over the property from Kempinski. I worried the hotel would not yet be up to par, especially as they have a lot in the works for the next year, but that wasn't the case at all. I know when I return to Prague, I look forward to staying there again.
OUR STAY WAS KINDLY PROVIDED BY THE MARK LUXURY HOTEL PRAGUE. ALL OPINIONS HOWEVER ARE MY OWN.