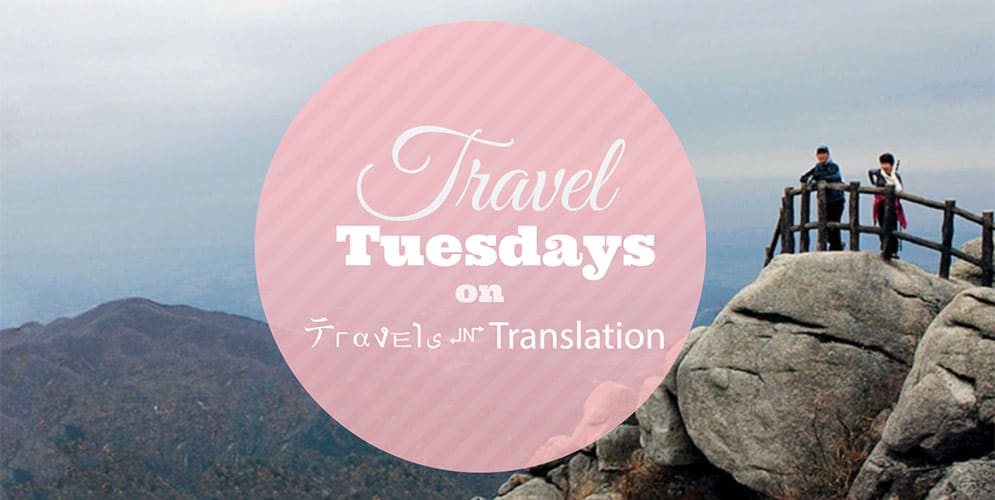 This week we would like to introduce Natasha Amar of The Boho Chica. Natasha is a traveler based in Dubai and likes to experience the world in cultures, cuisines and hiking trails. She writes about the people, places and things that shock, inspire and amaze her on her travels. She hopes her writing inspires people to venture out of their comfort zones, seek out meaningful cultural experiences and travel more often.
1. What inspires you to travel, and how would you define the word 'traveler'?
I am curious about different cultures and the lives of people around the world. Knowing that travel gives me priceless opportunities for cultural exchanges, and other moments where I get to push my boundaries and overcome my fears is what keeps me going. A 'traveler' is someone who takes with him a part of every place he travels to and absorbs what the world has to offer. This results in an open mind that appreciates and respects cultures and diversity.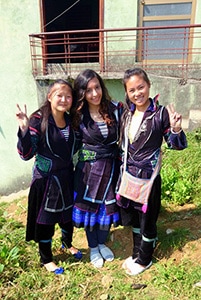 2. For those who don't yet know you, can you explain your travel style? 
Sometimes I travel for a month, sometimes it's just a week. I often travel solo but not always. I'm definitely not a permanent nomad and have roots in my home city of Dubai.
3. How do you afford your travels?
I travel using my savings from years of working in different roles in the Finance industry.
4. Where was your first international trip and how old were you?
My first international trip from Dubai (other than Mumbai, from where my family is originally) was to Muscat, Oman at age 7. I don't have too many memories from that trip but I recall that I loved the food at this one restaurant and insisted to go there every night.
5. Where has been your favorite destination? Where has been your least favorite?
Of all the places I've been so far, Sapa, Vietnam and New Zealand's South Island are both very special to me but for very different reasons. I volunteered in Sapa and although it's a touristy town, the surrounding villages are beautiful, the people are warm once you get to know them and I have some wonderful memories from my time there.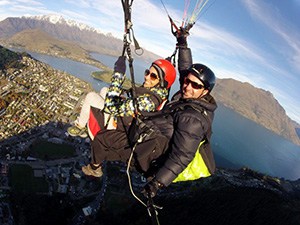 New Zealand, on the other hand, is extremely beautiful. I travelled across the country with my husband and sometimes it felt like we were in a painting or a postcard. We kayaked to fur seal colonies in the Abel Tasman National Park, paraglided in Queenstown and trekked to Fox Glacier and neither of us has seen anything like what we saw in NZ.
6. If you had to settle down in one location forever, where would you choose and why?
I have roots here in Dubai and though I love this city, if I had to move elsewhere it would definitely be somewhere in New Zealand. I love to hike and if I could live in a place that has such incredible trails everywhere, I would love that! Plus, the people are really friendly and I honestly believe they have the best ice-cream in the world!
7. Have you ever had high hopes for a destination, tour, etc., only to be disappointed in the end? Or any travel mishaps?
I have never been disappointed by a destination or tour but there were a couple of unpleasant situations in Nepal. One of these was being scammed in Kathmandu. I was walking in the tourist district of Thamel and was approached by a beggar. The lady pleaded with me to buy milk for the wailing infant in her arms. Together, we walked to a store nearby and the storekeeper handed us a packet of powdered milk for which I paid. She took the packet, thanked me profusely and invited me home for tea, I politely declined and went my way.
Later that day, I learnt from a fellow traveler who had been a regular visitor to Kathmandu over the last few years that it was a scam; the woman returned the milk packets to the storekeeper and they split the money. Sure enough, the next day while passing by in a rickshaw, I saw her trying to pull the same trick off with another tourist.
8. What's the funniest or weirdest cultural idiosyncrasy you've either witnessed or experienced?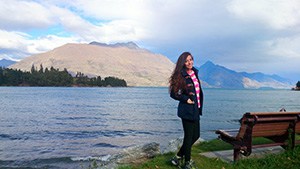 While travelling in Bangladesh, the locals would find it surprising to see an Indian girl travelling solo. I was often asked by the women in the villages if I was married and got an apologetic head nod every time I replied I wasn't. I think they assumed I wasn't able to find anyone and felt sorry for me!
9. What keepsake do you have to get at all your destinations?
Mostly, it's scarves or traditional jewelry that's handmade. I have a scarf from every country I've visited so far and also have often brought some back as gifts for my girlfriends.
10. How about the one thing you cannot travel without?
My camera. It's a simple point and shoot but I love to take pictures. I'm happiest when travelling solo because then I have the time to move on as slowly as I like, after taking as many pictures as I'd like to.
11. Why did you begin blogging? And how did you come up with your blog name?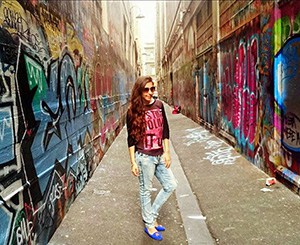 I began blogging so I could share stories of the things I love about travel, connect to other travelers and inspire others to travel more often. It is a misconception that you need to have a lot of money to travel and that it's some kind of a luxury that you can't afford if you have other responsibilities. I think it's about prioritizing smartly. I also wanted to show my readers that travel is different from holidays that involve all inclusive tour packages and visiting tourist sites. There's nothing wrong with that but there's more to travel than that such as opportunities to really get to know and appreciate other cultures.
I'm often told that I have a very bohemian way of thinking, hence the name, although I think it's often a polite way to say, "You're crazy". But I do in fact believe that materialistic possessions can only feed the illusion of happiness for so long, that people should take more risks and worry less about consequences and that if you're willing to work hard enough and listen to your intuition then anything is possible.
12. What's next for the rest of 2014?
I will be travelling to Turkey at the end of this year, a place that I'm really looking forward to visit for its incredible landscapes and delicious cuisine.
Traveler Toss-ups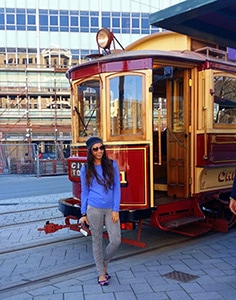 Backpack or suitcase? Backpack
Window or aisle? Aisle
Solo or group? Solo
Tapas or sushi? Tapas
Beach or mountains? Mountains
Be sure to follow along with Natasha's travels:

Visit Natasha's site: The Boho Chica
Follow Natasha on Twitter: @The_BohoChica
'Like' Natasha on Facebook: The Boho Chica