Long ago, before the unification of Italy, people created beautiful coastal towns sitting atop the hills. Not accessible by train, these five hidden gems could only be reached by foot, boat or mule.
Forgotten by much of the world, it wasn't until quite recently that tourists started to arrive.
Literally translating to "five lands", Cinque Terre includes the five villages of Manarola, Riomaggiore, Corniglia, Monterosso, and Vernazza.
While now there is a train, as you leave the modern world behind, you feel as though you're being transported through time. The villages are still mainly car free, so it's easy to imagine what these villages were like hundreds of years ago.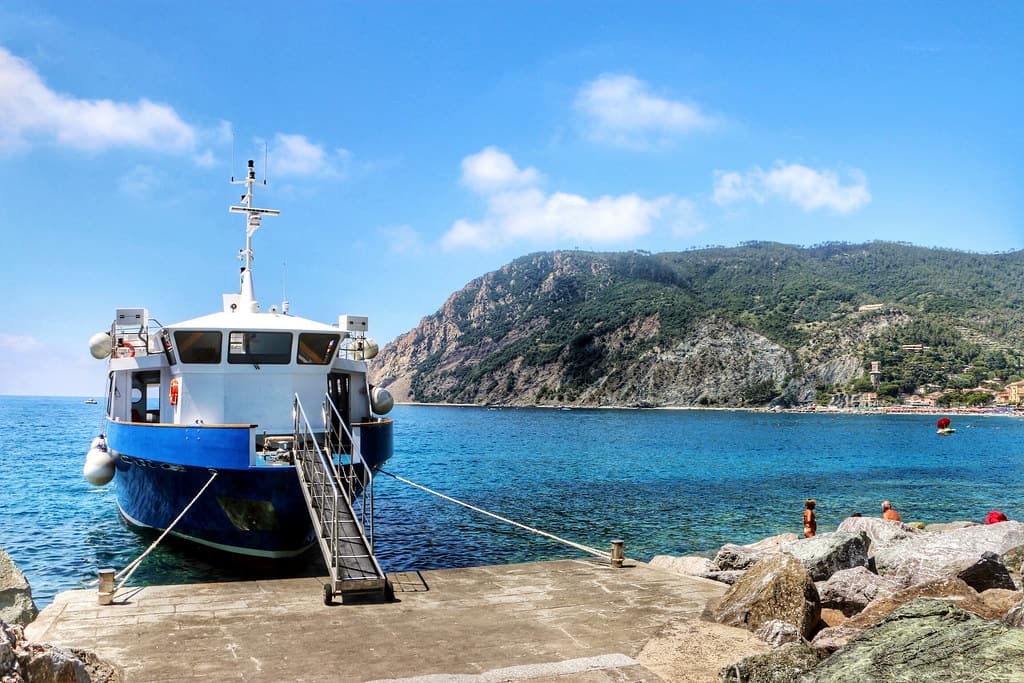 If you have enough time you can hike along the pathways that connect each village. While it's not the easiest hike, the views make it all worthwhile.
You could spend weeks exploring this remote region, especially if you're going to hike it, but unfortunately most people just don't have that kind of time (or money).
As there are only a few hostels or hotels, everything is quite pricey. Many people choose to explore the region while basing themselves in La Spezia, as it's much cheaper and more tourist friendly.
For those who are short both on time and on money, more and more tour operators, like Ciao Florence, are starting to offer day trips right from Florence.
What I appreciated about Ciao Florence was that the whole group arrived together and the guide gave us some explanations, but then we were on our own to explore each of the towns.
While this did cause some chaos at certain points in the tour with people getting lost, this could be easily rectified by designating meeting points or providing a contact number for the guide or company.
I liked that we were on our own because the towns are small and it's easy to clog up the narrow streets when you have giant groups of tourists. It was also nice because many of Cinque Terre's attractions involve intense stair climbing and so you could choose to participate or not. The climbs aren't easy, especially in the hot sun, but if you're able, then do it. The views were amazing!
The all towns have their similarities, yet each one has it's own personality and charm. Every town was so charming and their beauty had my heart skip a beat.
Maybe it's because it was the first village I saw, but I think I'd go with Manarola* if I had to choose a favorite. But really I couldn't choose. It's just so utterly romantic with its color facade and it's dramatic rugged rocks.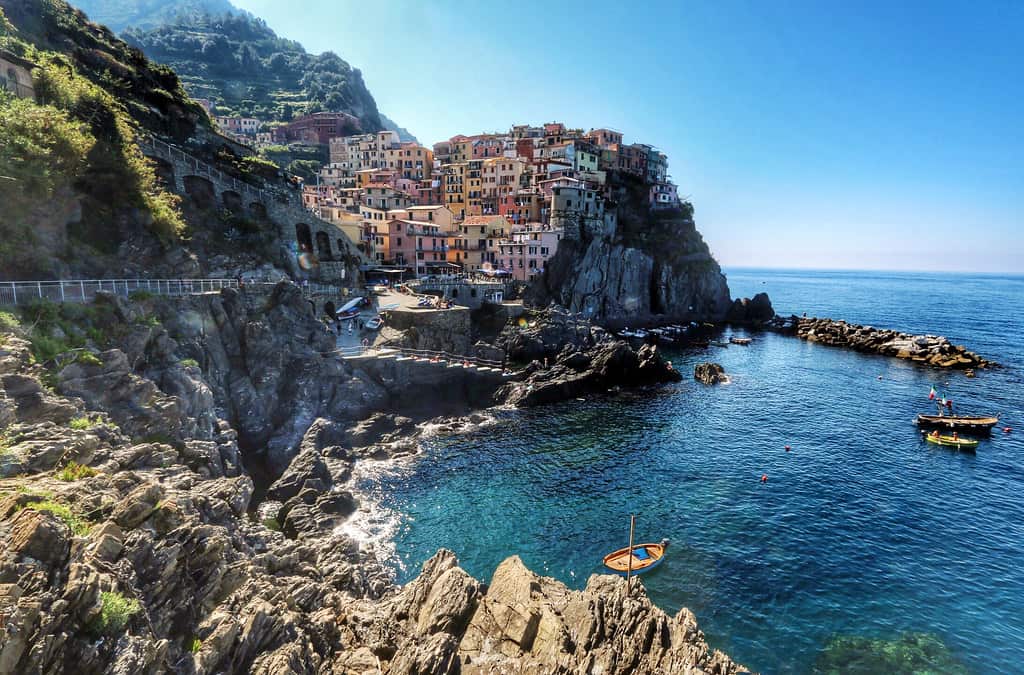 I loved strolling along the pathway, known as the La Via dell'amore. Curving around the cliffs it gave some of the best views in all of Cinque Terre of the colorful homes behind me and crystal blue water as far as the eye could see.
Riomaggiore* was also beautiful with its amazing views and steep hills. Huffing and puffing my way up the ancient stairs to fortress Il Castello sitting on top of the town, I  leisurely gazed out at all the rainbow colors down below.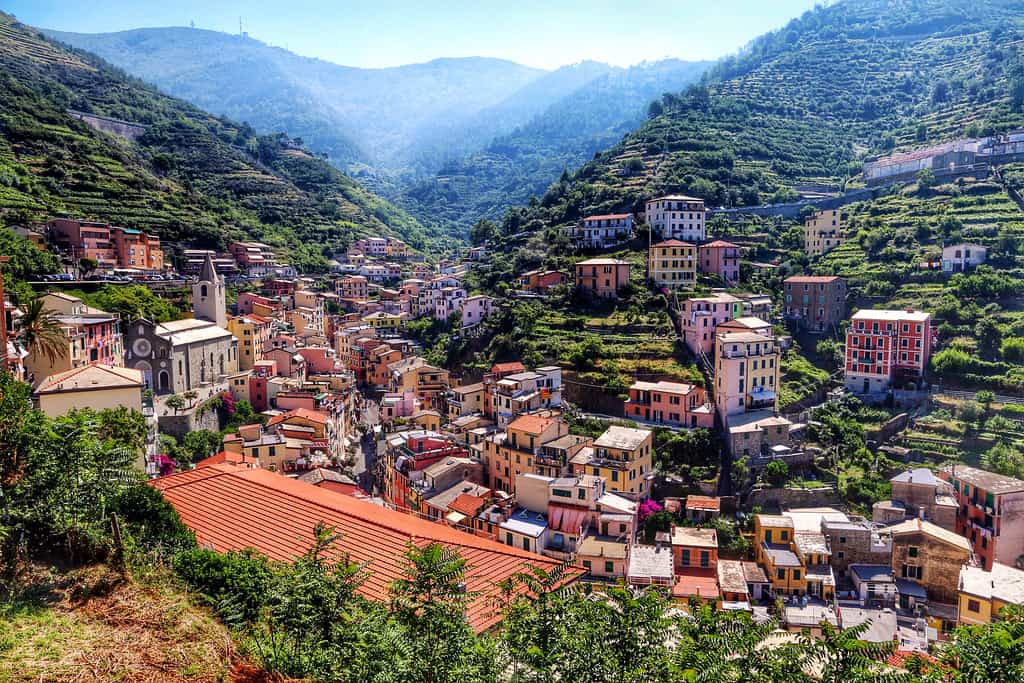 Surrounded by the ocean on one side and vineyards on the other, Vernazza's* picturesque harbor offers one of the more romantic atmospheres. The village does have two beaches, although they're a bit rocky, but its real allure is that it's the most authentic of the villages in regards to how it was centuries ago.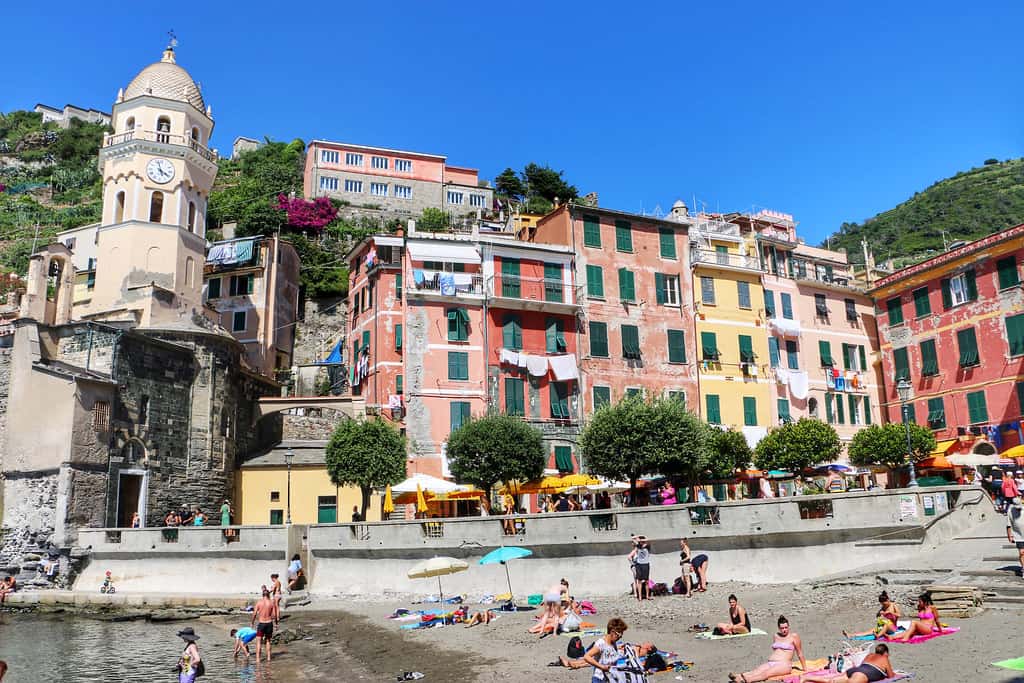 Corniglia is inaccessible by boat or by train as it's located high up on the hillside. As the most secluded of the villages, all visitors have to climb up 365 steps to reach the actual level of the town, just as the residents do.
The largest of the villages, and also the flattest, is Monterosso*. With two wide sandy beaches and plenty of accommodation options, this is the most touristy of all the villages.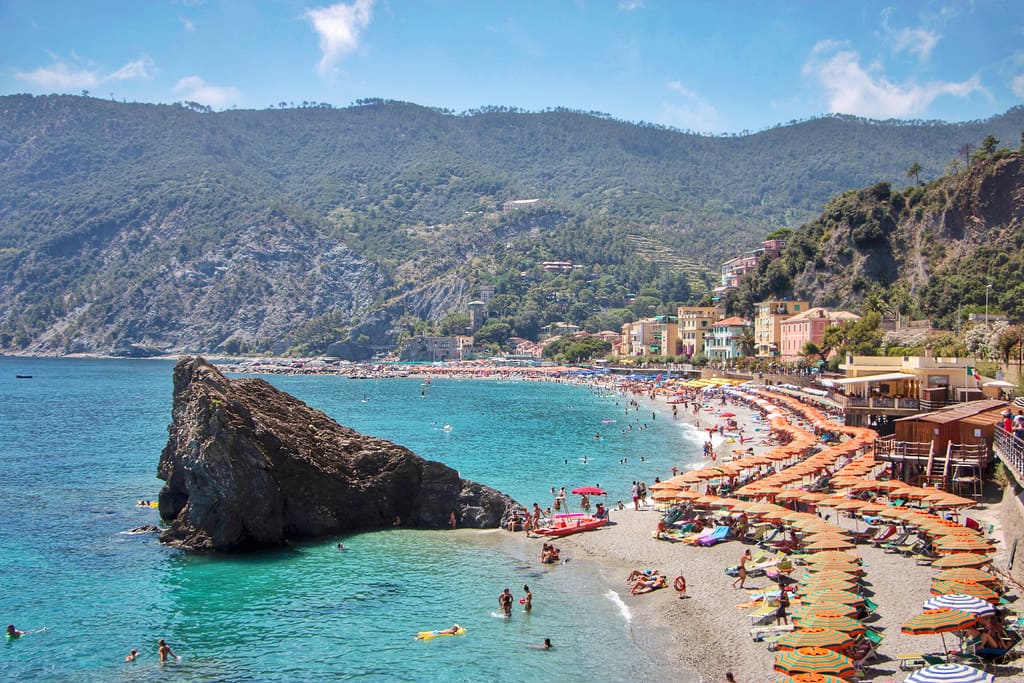 So whether you arrive by foot hiking village to village or by a train bustling through scenic coastal tunnels, a trip to Italy just isn't complete without visiting the colorful world of Cinque Terre.
It certainly lives up to all the hype and is one of my favorite places in all of Italy.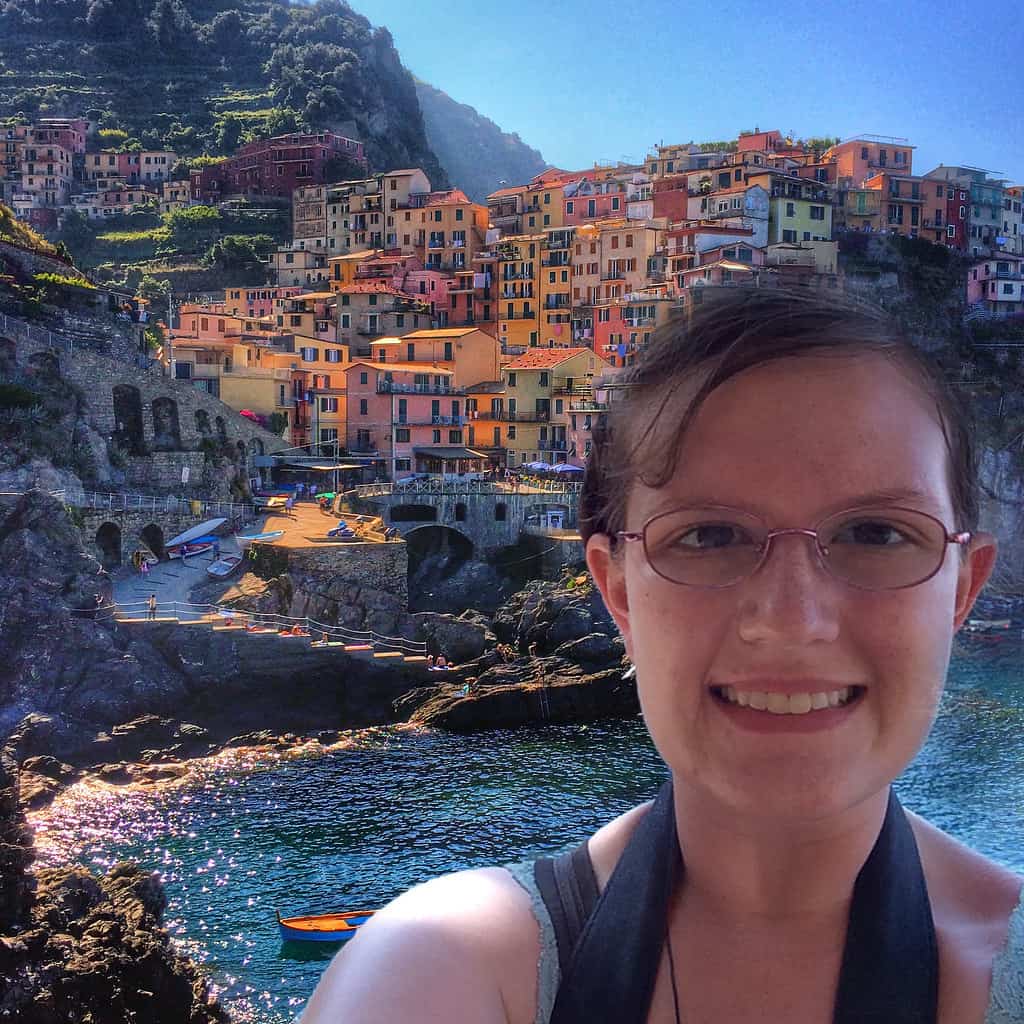 Have you been to Cinque Terre? What's your favorite place in Italy?
*These villages were visited as part of Ciao Florence's Cinque Terre day tour. They hosted my mother and me on tour, but all opinions and love of Cinque Terre is my own!