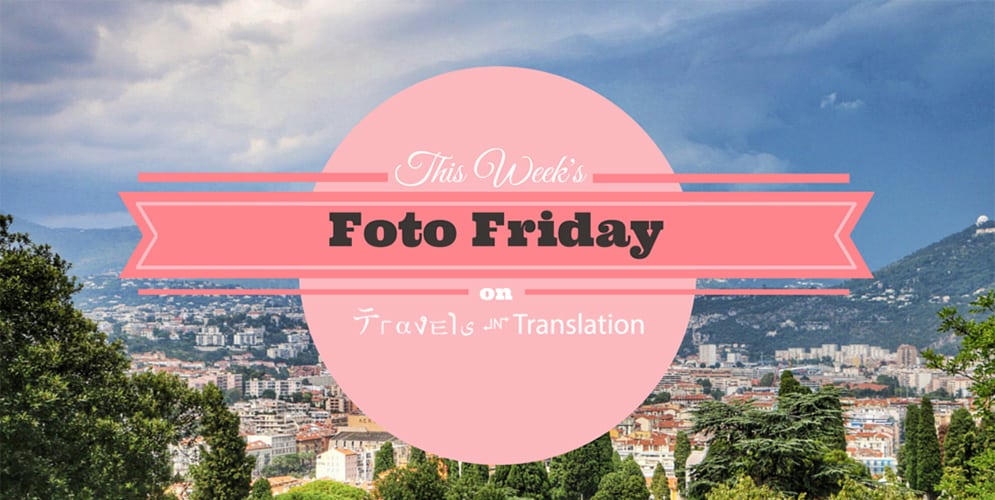 Every Friday I'll be sharing a photo from someplace in my travels.
This week's photo is of views over Nice, France.
We kept hearing about Castle Hill while we were in Nice, but we just didn't have the motivation to get our butts up there. A lot of it had to do with the days being rainy; we just didn't think the views would be worth it.
As we were hemming and hawing over lunch, there was finally a break in the rain. We knew this might be our only chance, so we finally decided to go. Our time up there was short, as the grey storm clouds began rolling in again, but the views were absolutely worth the trouble. You could see tiny colorful houses sprinkled up in the hills for as far as the eye could see. Add in the dramatic clouds with random beams of light showing through them, this was the first time I really saw the true beauty of Nice.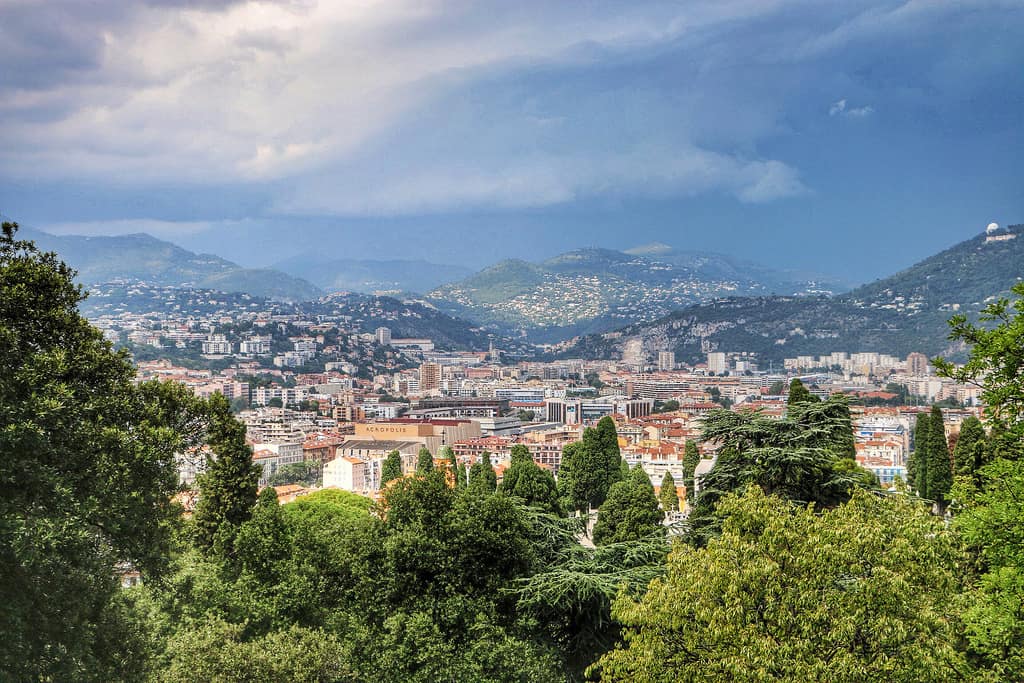 If you enjoyed this photo, please share it!