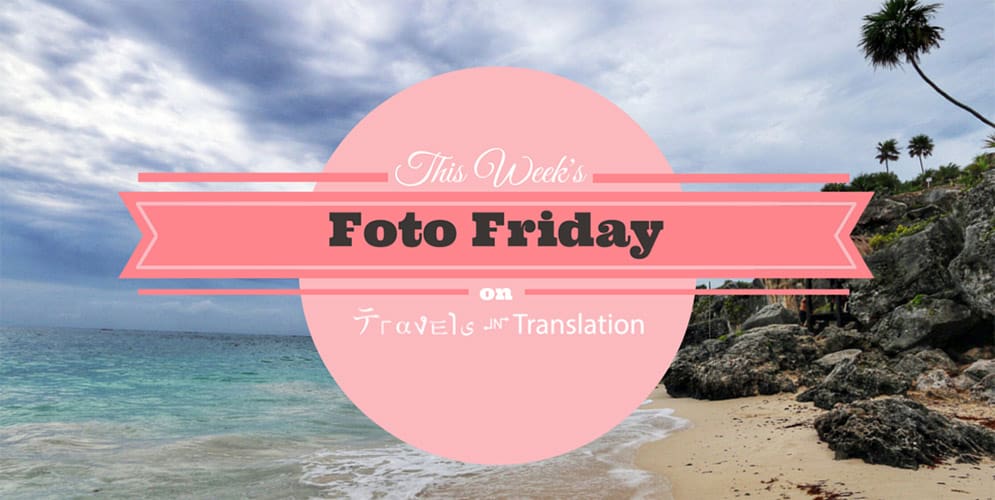 Every Friday I'll be sharing a photo from someplace in my travels.
This week's photo is of the dramatic coastline of the Riviera Maya.
Heading to explore the Mayan ruins in Tulum, we were greeted by grey clouds and a rugged coastline– no wonder they say these ruins are the prettiest because of their idyllic setting.
As we ran down the rickety staircase to the beach, the water was warm and inviting. While the others in our group chose to go for a short dip in the ocean, I was much more interested in photographing the natural beauty of the coast. Even though it wasn't a sunny day and the water wasn't as crystal clear as it could be, I loved the drama it created.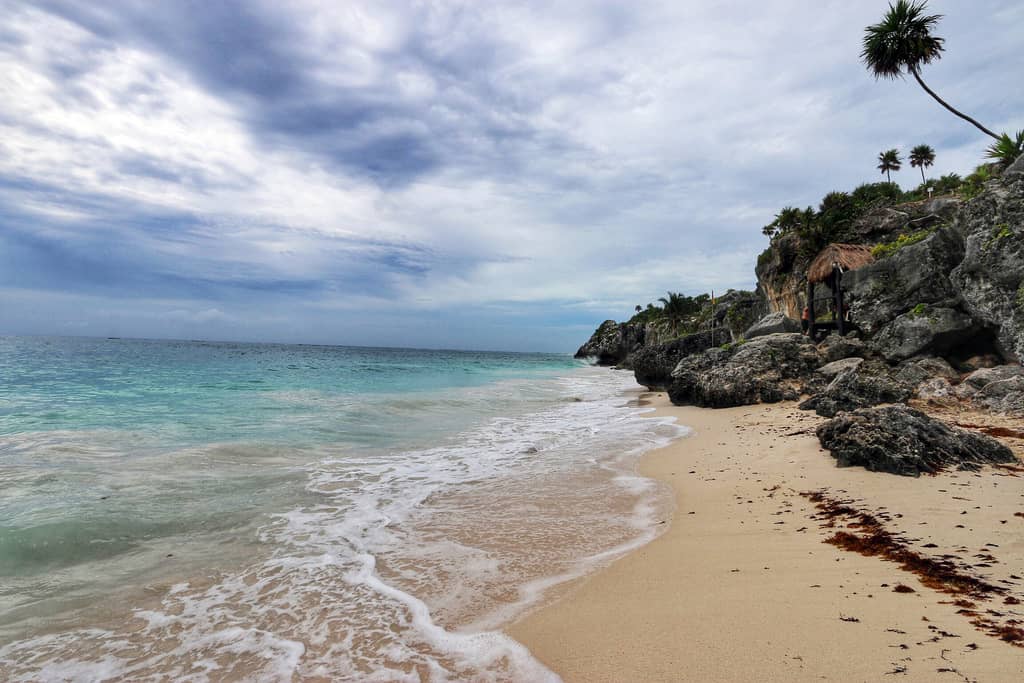 If you enjoyed this photo, please share it!