Warning: An overload of inspirational Barcelona photos ahead!
It's no secret that I love taking pictures. I'm the girl who'll make you wait before you chow down on your food so that I can take photos first. And the girl who makes everyone wait around while I set up my tripod for the perfect pic? Yeah, I'm her too.
But who can blame me? After all, it was completing a degree in photography and moving abroad to Asia that made me start this blog in the first place.
So when I was given the chance to try Urban Adventure's new Snapshots of Barcelona tour, of course I said yes!
A morning spent photographing one of the most architecturally beautiful cities on the planet? It was a no-brainer.
Meeting outside the Borne Cultural Centre, it ended up being just my mom and me plus one other older lady on the tour. Since my mom's camera doesn't even have adjustable setting, our guide spent most of her time with the other lady providing her a lot of hands on training and manual help with her camera.
I was fine with this as it just meant getting taken on a grand photo walk of the city.
The Borne district was the perfect starting point for our tour. It was a new part of the city for me, and I loved its atmosphere. It was much trendier, more edgier and offered lots of great street photography opportunities.
The first thing I noticed walking around the Borne district were flags hanging upon all the balconies. Not knowing what they were for, I stopped to ask our guide.
It's the people protesting.
Protesting? I enquired further.
She explained how many locals want to separate from Spain and spoke of the Catalan independence movement. Much like Hong Kong's protests for democracy, the people of Barcelona are also peacefully making a statement.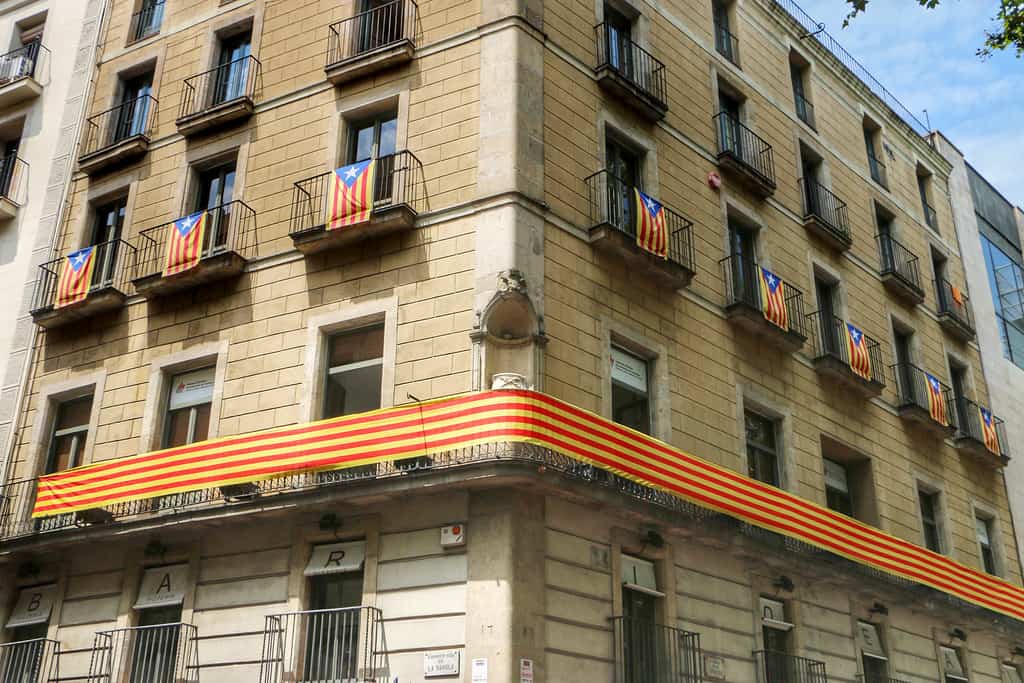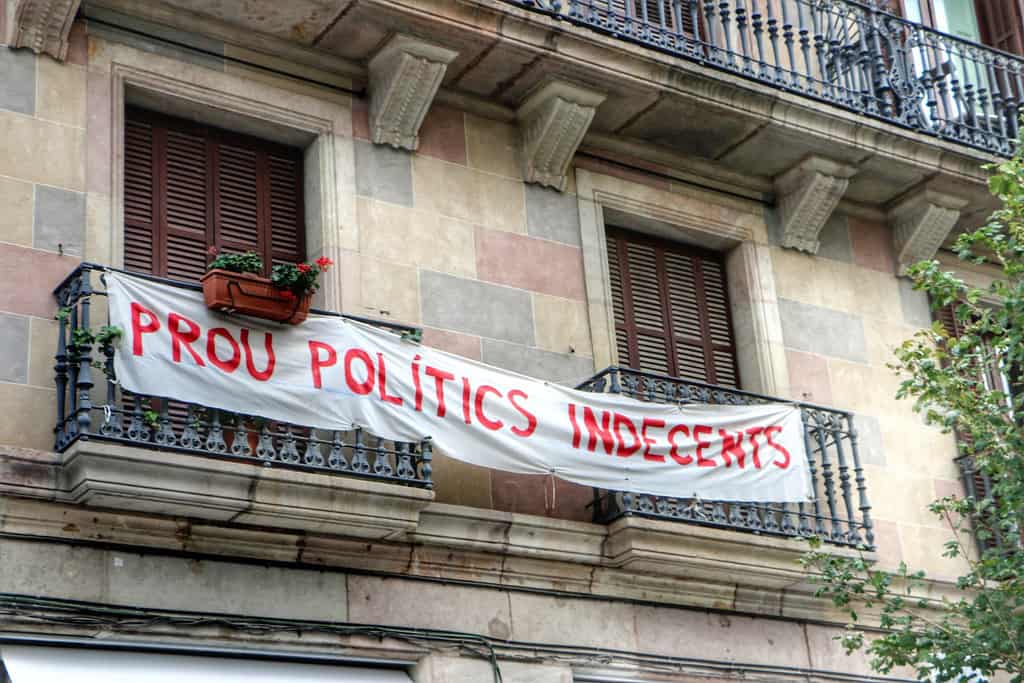 After soaking in some of the political issues going on the city, we continued down the road to the mariner's church of Santa Maria del Mar for a look at Barcelona's religious side.
A city known for being heavily Catholic, Barcelona has plenty of churches and cathedrals scattered throughout the city, but I found Santa Maria del Mar to be more special than most. Taunted by multiple fires and earthquakes, this church has somehow survived since the early 1300s.
It's plain yet haunting interior made for a fantastic photo shoot location!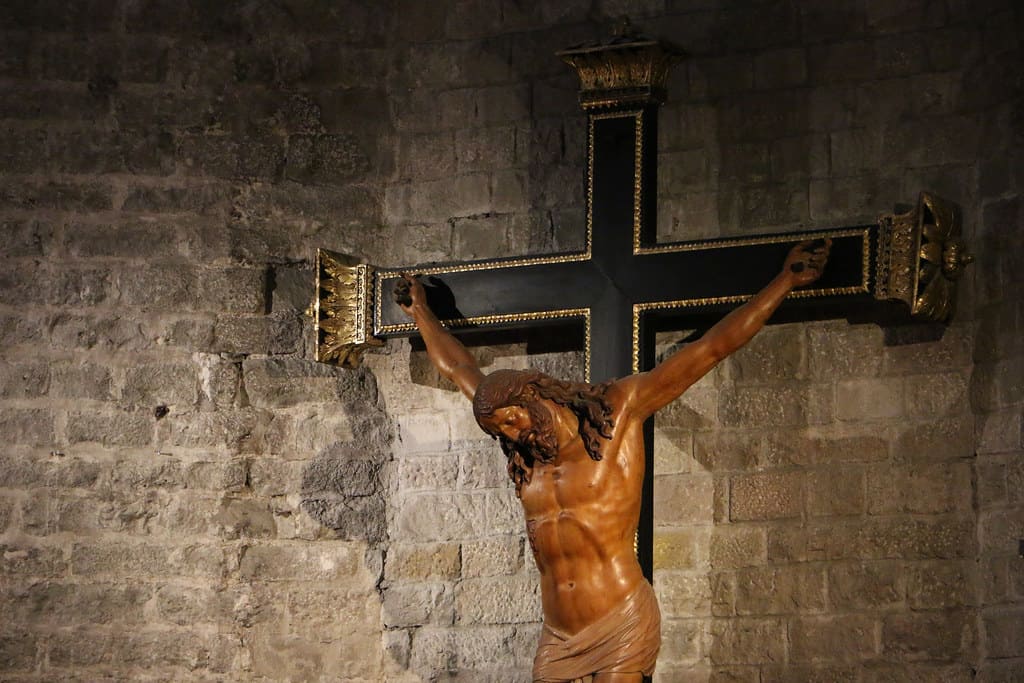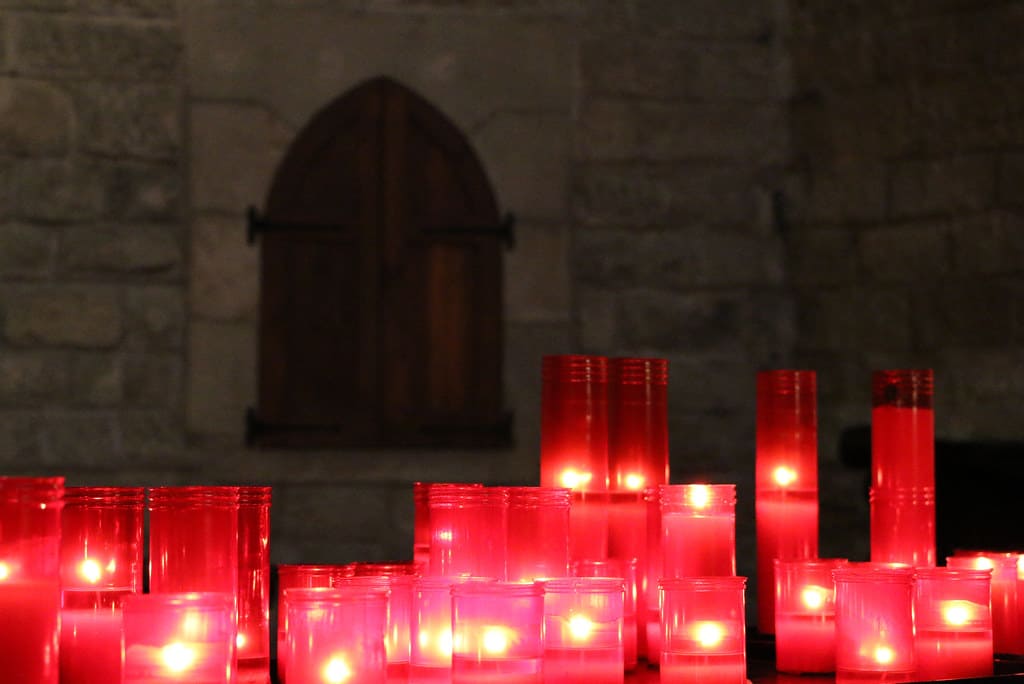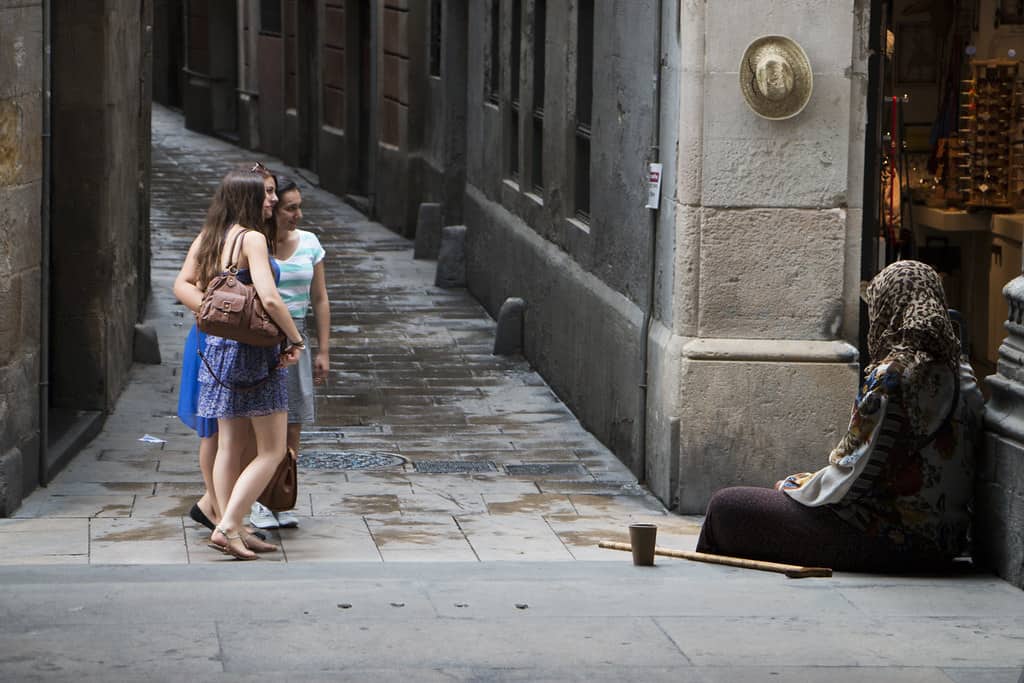 Just around the corner from the church, we encountered some of Barcelona's best urban street art. Our guide explained how she was here only a few days prior and many of the artwork had already been changed.
I loved it! An art piece that's ever-evolving, a metaphor for the city it resides in.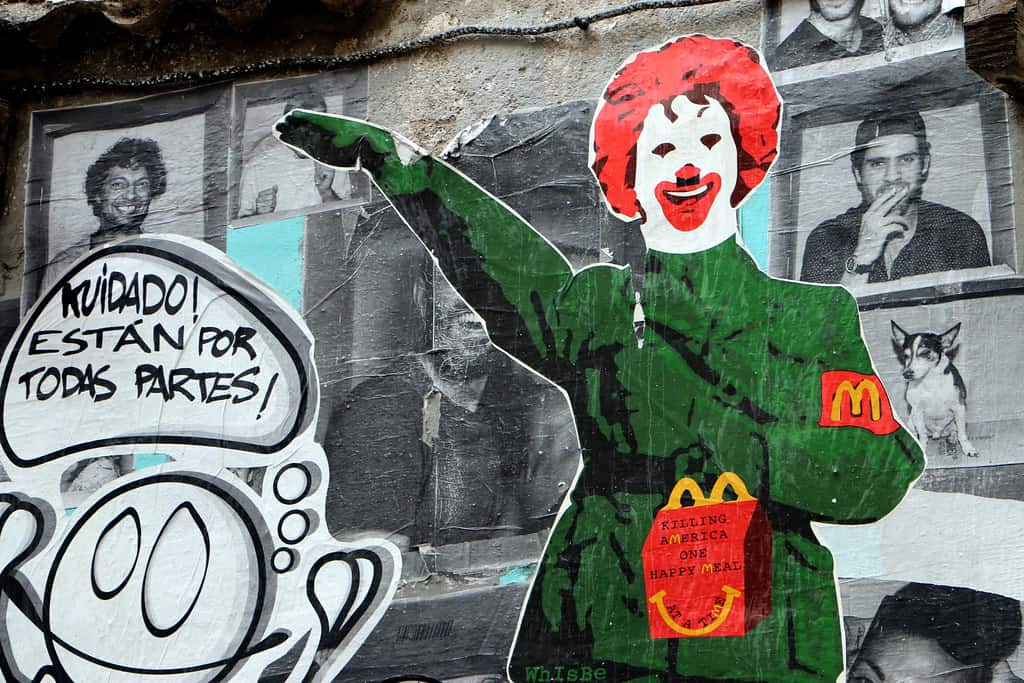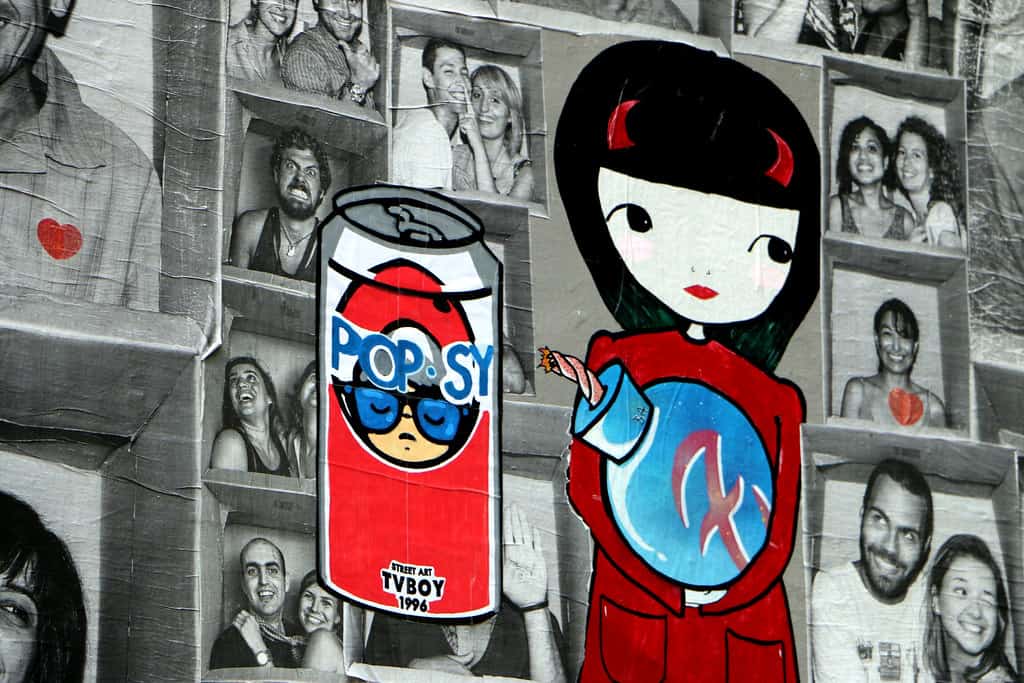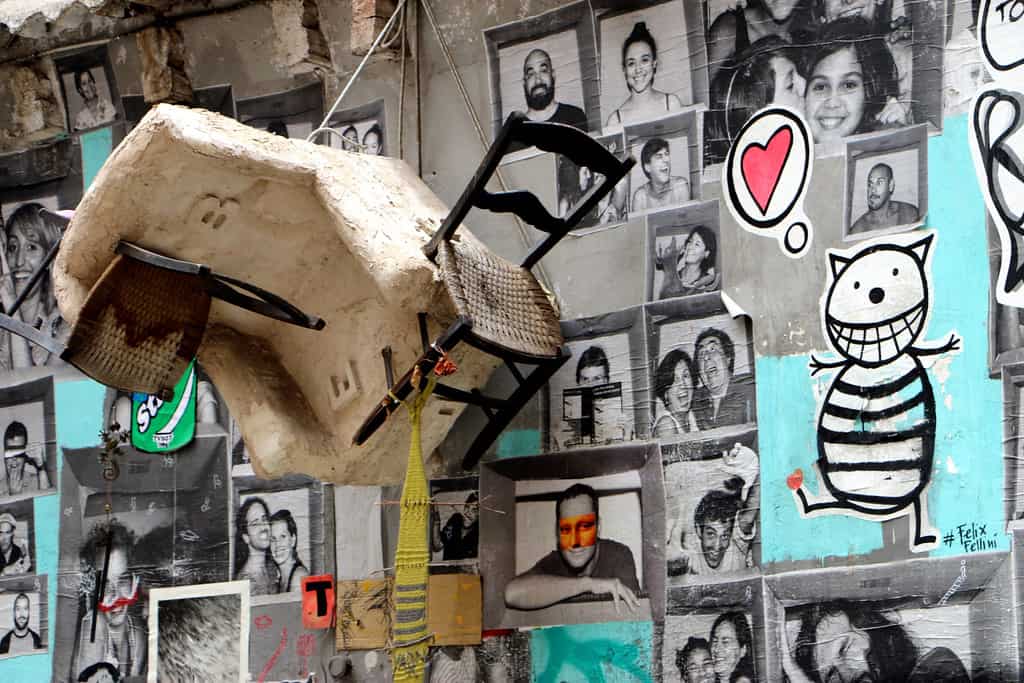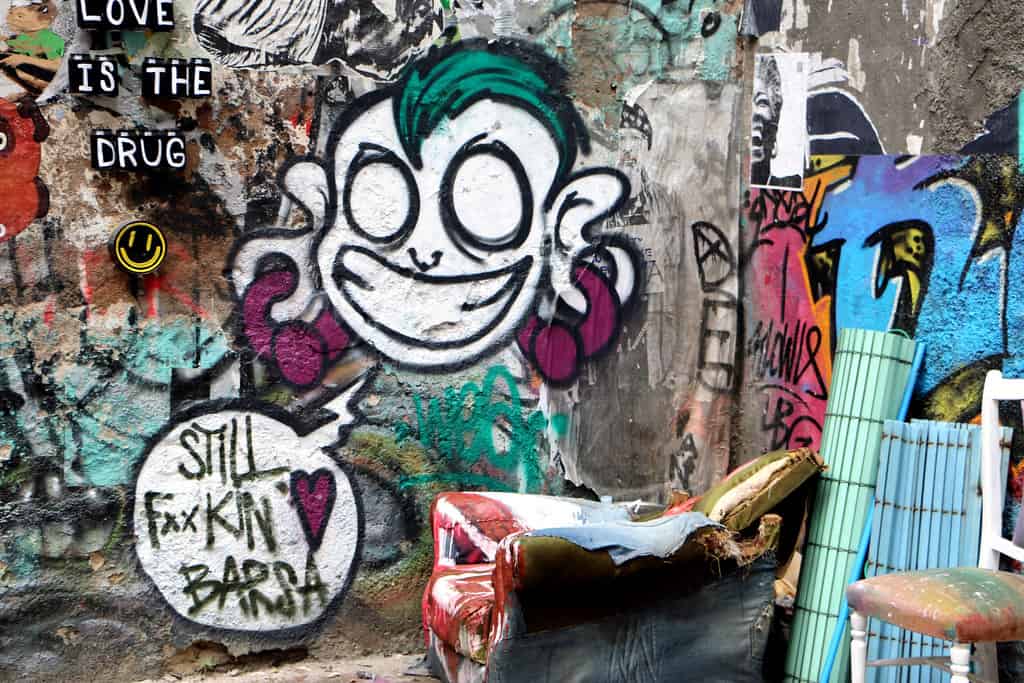 Heading towards the Paseo de Colom of Port Vell, or the Old Port, it began to rain. Luckily we were able to take cover inside while being treated to some of the best views of Barcelona's harbor.
We didn't stay for too long, though, as while trying to snap a few photos of the harbor my mom got struck by lightning! Of course she's okay as it traveled through her umbrella first, but her hair was standing end.
A little shaken, we decided it would be best to get off the roof and continue on our way at street level.
As we walked along the waterfront, the rain decided to finally clear for good, which gave us some time to play with the shapes and perspectives of the city.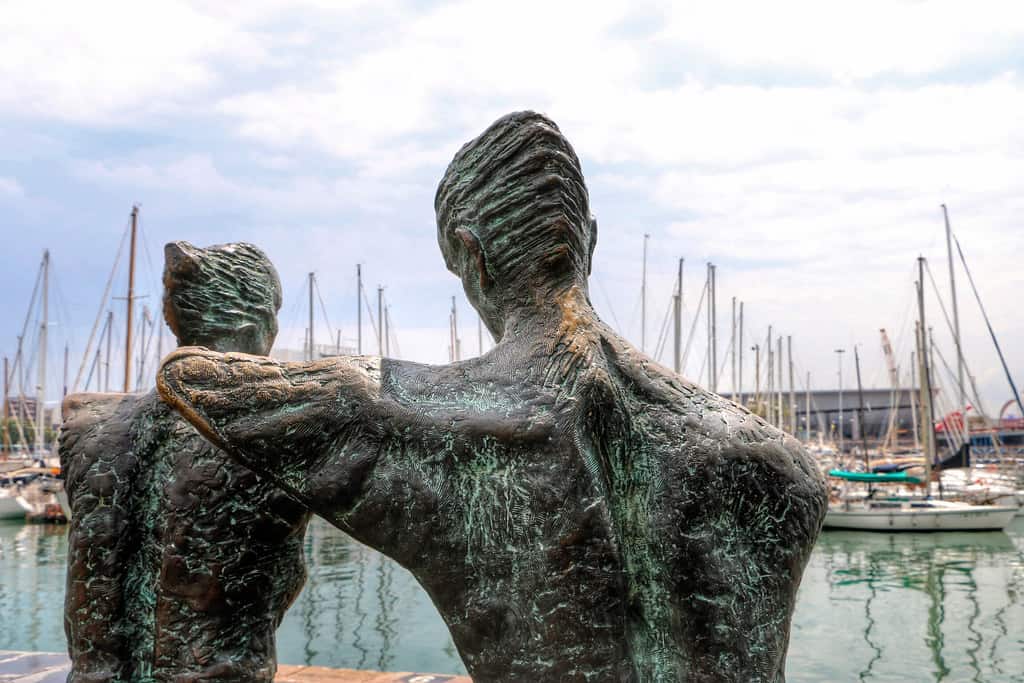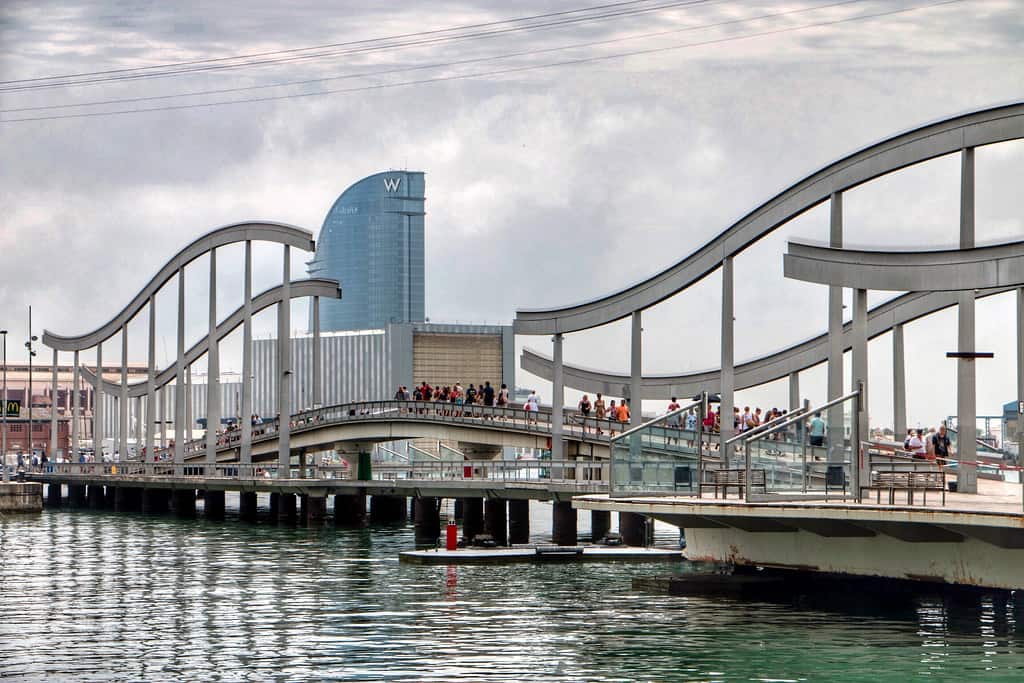 Our next stop was the Raval district, where you could instantly feel the atmosphere changing into a more buzzing cultural center.
Making our way to Las Ramblas, I was actually kind of dreading going there. All I had heard previously were bad things about it. How touristy it is. How much crime happens there.
While yes, it was touristy, lined with street performers and stalls selling tourist tat, all of that was easy to ignore. It was this section of the tour that I enjoyed most because unlike the political and religious aspects that we explored before, in this part of the city I was able to focus on the mundane.
The everyday life of a local in Barcelona.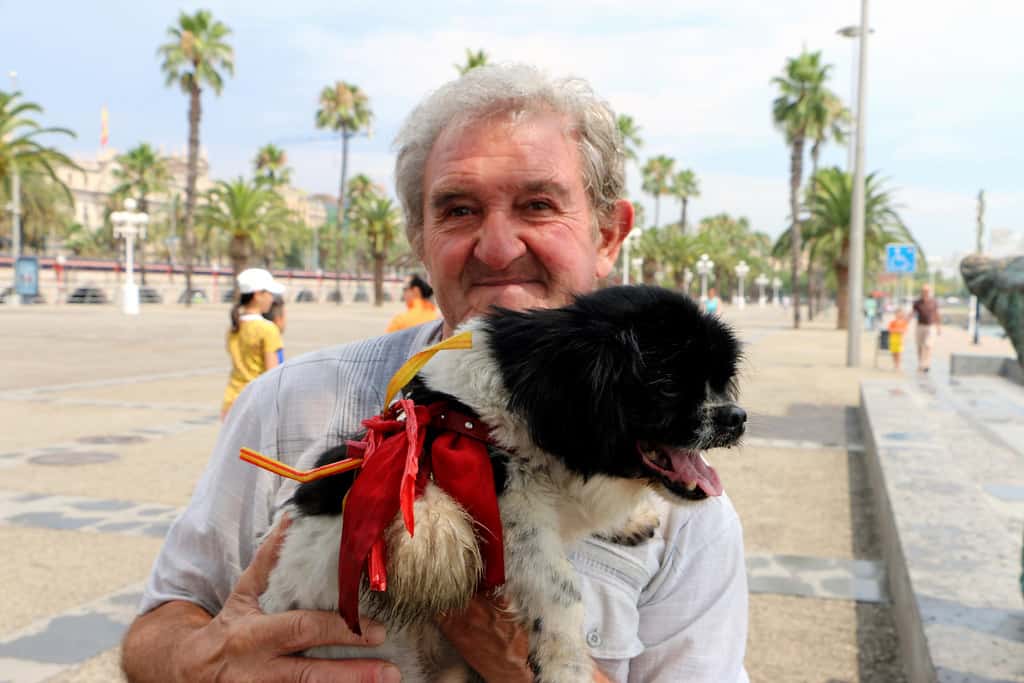 We stopped by La Boqueria, Barcelona's most famous market. And, well, you know how I'm obsessed with photographing markets, so of course, I went a bit crazy.
The colors, the smells, the sounds– it was a market I instantly loved. In my opinion, it's one of the best places to take photos in Barcelona, especially if you're looking for that connection to local culture.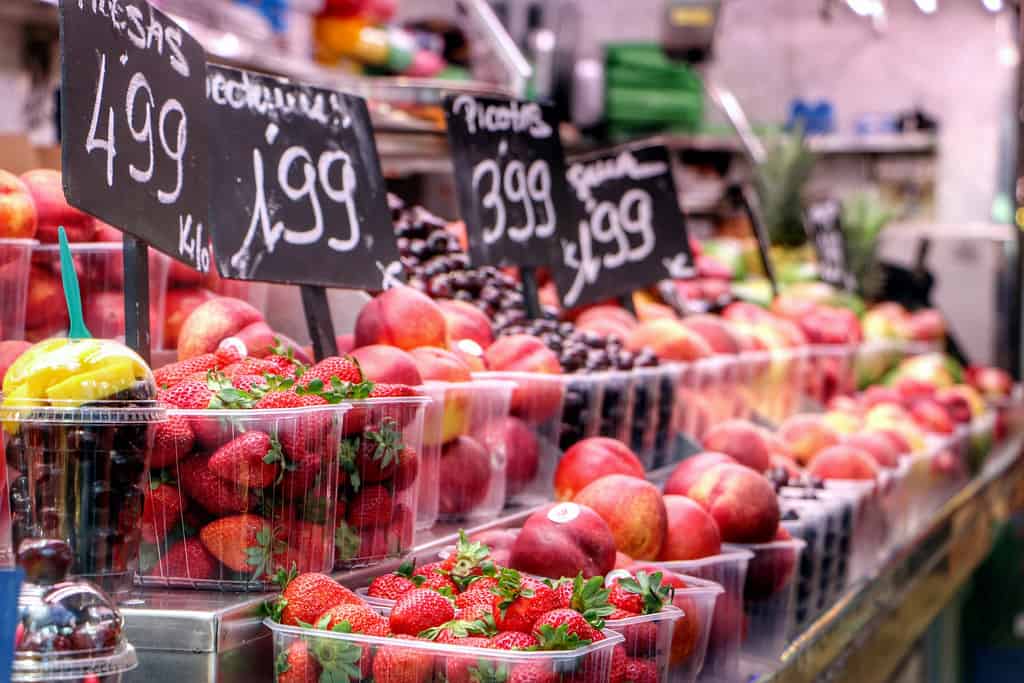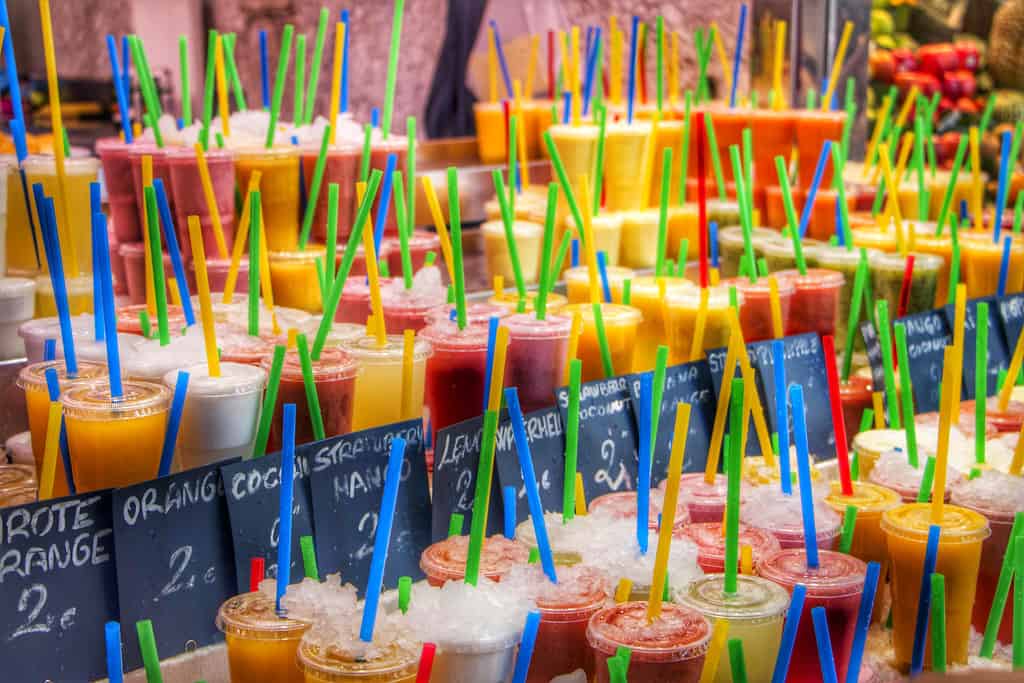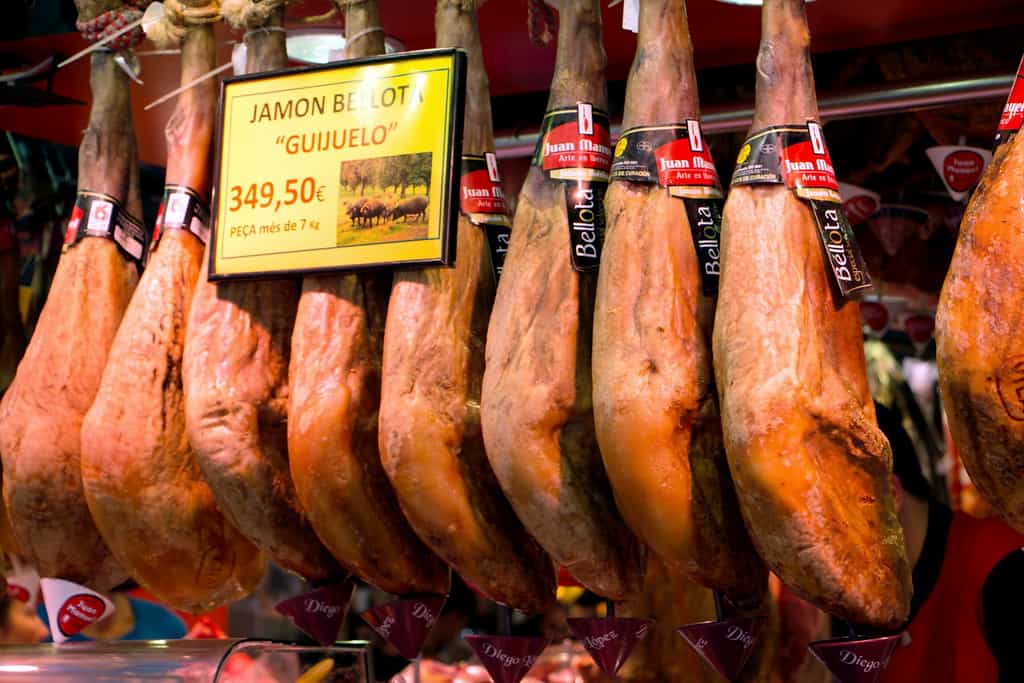 Stepping away from the market, we saw more interesting contrast with the beautiful ornate doors being overtaken by graffiti.
I think this contrast describes the spirit of Barcelona well.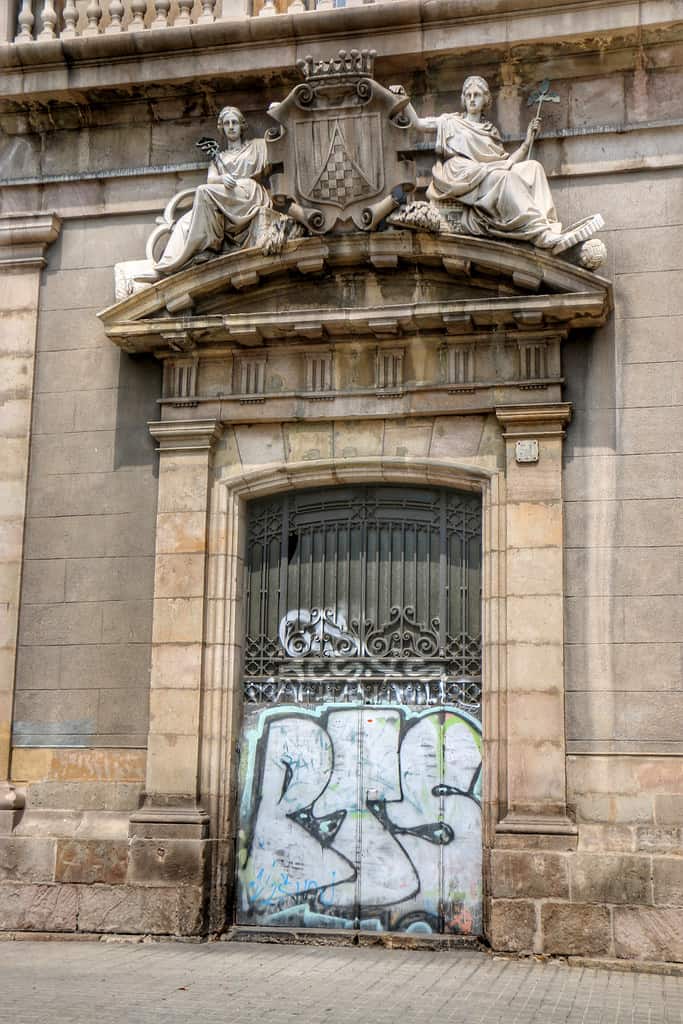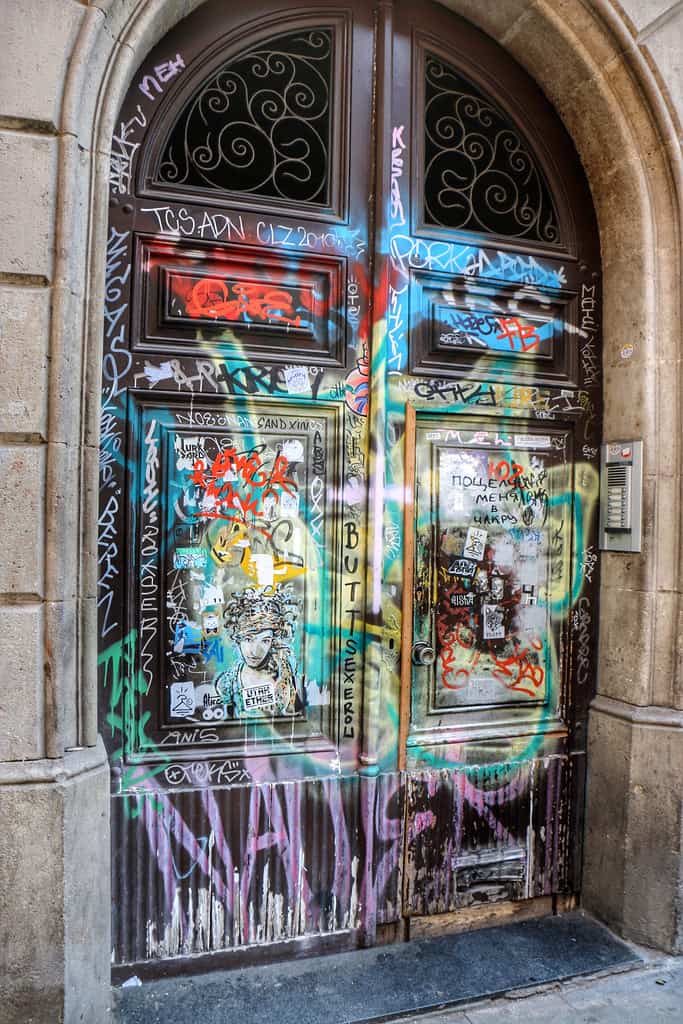 After talking to our guide about my new obsession with Gaudi, she took us to another one of his houses– one that I hadn't seen the day before.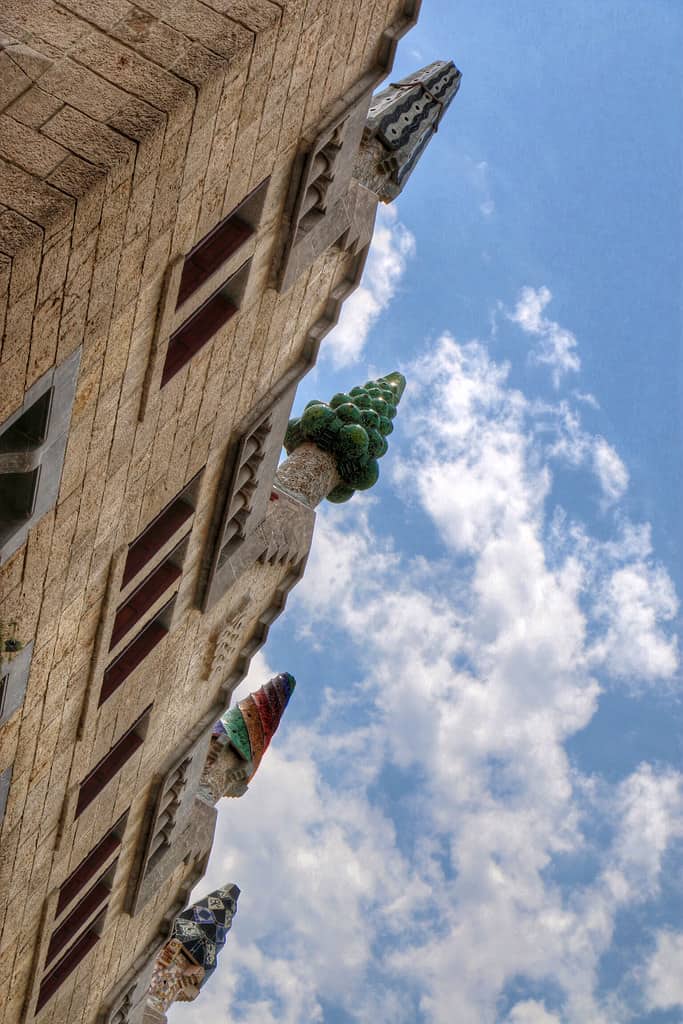 After being able to marvel in another one of his masterpieces, it was finally time to head to our final destination: the MACBA, Barcelona's contemporary art museum.
Wandering down each and every alleyway, our guide challenged us to really look beyond the surface up until the very end of the tour.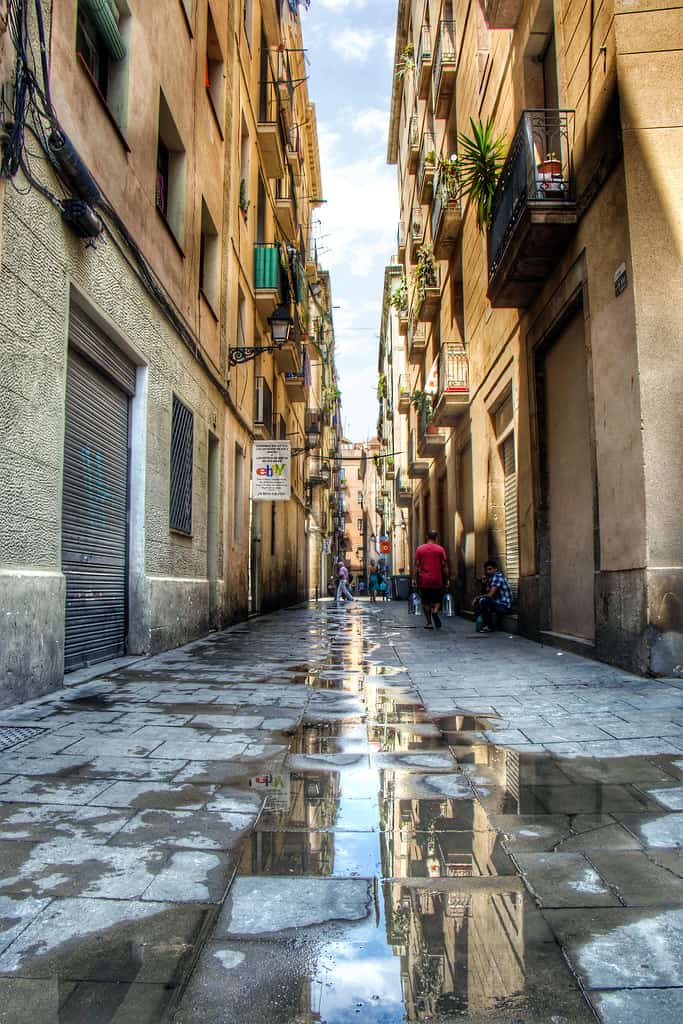 Arriving at the MACBA, it was finally time to say goodbye, and the location couldn't be more fitting for the tour's final destination. The museum if one of the city's finest examples of modern architecture, and it made for a fine photo subject.
We even got lucky because some of the locals were skateboarding there which made for a great few action shots– precisely what was missing from my new Barcelona portfolio.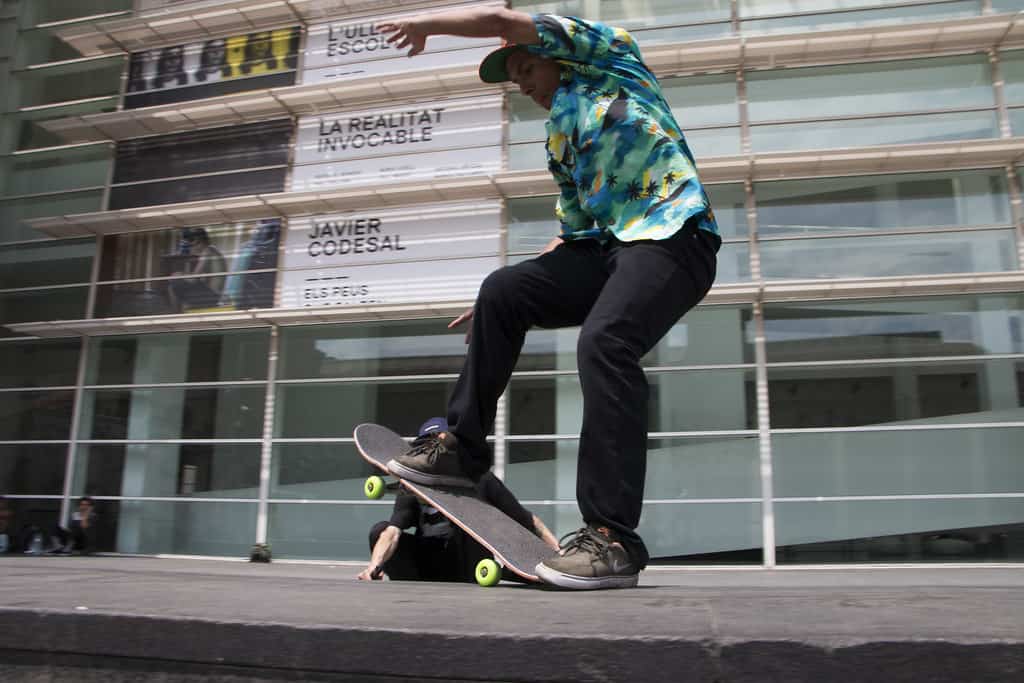 The tour ended up being a great way to explore new neighborhoods of Barcelona. And I think I may have found my favorite European city to photograph!
But really, it was more than just a photo tour. For me, it was about seeing the many sides of Barcelona and being able to capture the city's spirit. We saw glimpses into the city's politics, religion, history, local life, and so much more just by simply wandering around camera in hand.
It's amazing what can you find when you really look for it.
WHAT'S YOUR FAVORITE CITY TO PHOTOGRAPH?
Thank you to Urban Adventures  for allowing me to go on this great new tour! As always, all opinions and love of photography are my own.