Las Ramblas is one of the most touristy areas in all of Barcelona. Filled with tourist tat and scam artists, I would normally say to avoid such areas, but in this case, I say go.
Located along the Rambla is Casa Bruno Cuadros, known locally as Casa dels Paraigües or "the House of Umbrellas". This shop, now a bank, was once an actual umbrella shop back in the day.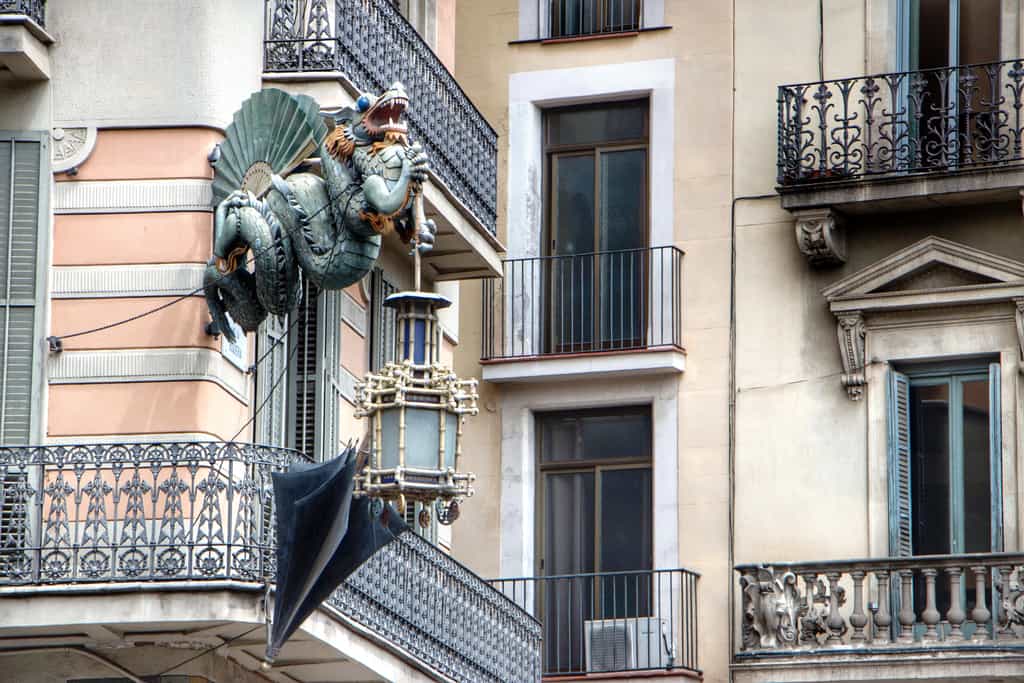 Covered in Japanese design elements, many tourists snap photos of Casa Bruno Cuadros without ever wondering why they're seeing Japanese art on the streets of Barcelona. The answer is Japonisme.
As Japan rapidly modernized thanks to the Meiji Restoration (1868), it quickly put itself on the world map– especially for a country that had been previously isolated for so many years.
Paris became a great commercial center for Japanese products, and Barcelona being only 24 hours by train quickly followed suit while pursuing its own cultural growth and development.
Catalan artists moved to Paris and continued to be inspired by the Japanese art they saw there. This Asian influence can even be seen in some of the greatest works by Picasso and Dalí.
It was during this time, when Japonisme was active in Barcelona, that architect Josep Vilaseca undertook the refurbishment of Casa Bruno Cuadros. He changed the façade to feature elaborate sgraffito work and covered the walls with umbrellas and fans made of cast-iron. Under the delicate Japanese-inspired decorations are painting of people that looks as though they were taken right out of traditional Ukiyo-e woodblock prints.
The most striking feature of Casa Bruno Cuadros is the giant cast iron dragon displayed on its corner. The dragon, with a large fan on its tail, holds a lamp with an umbrella below it. Used to advertise the original umbrella shop inside, even though that shop has long been gone, I'm glad they've decided to keep this subtle reminder.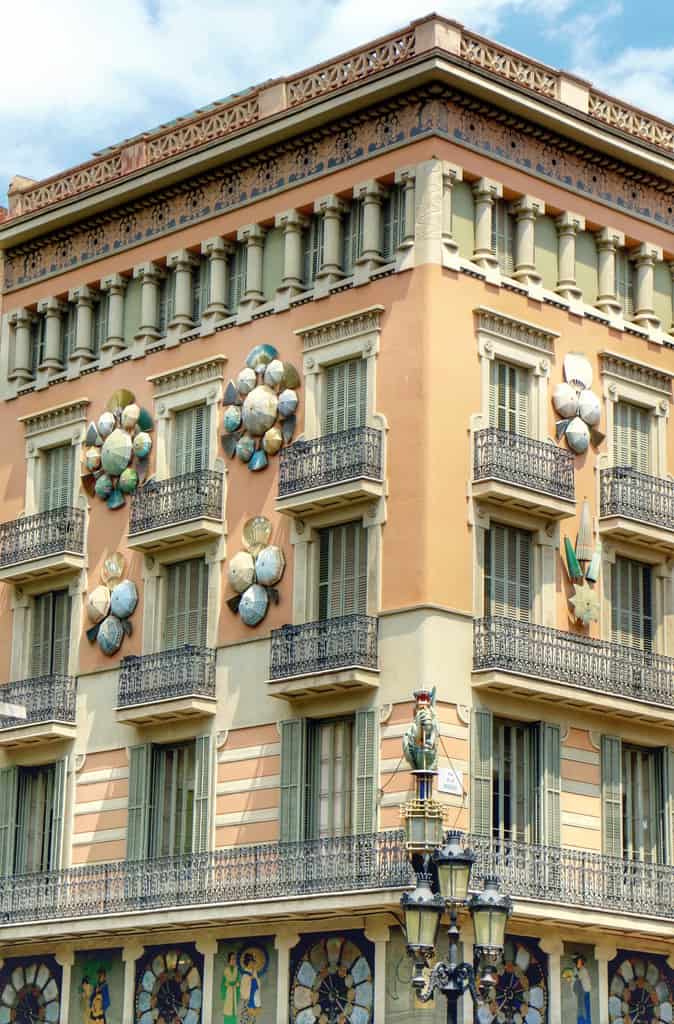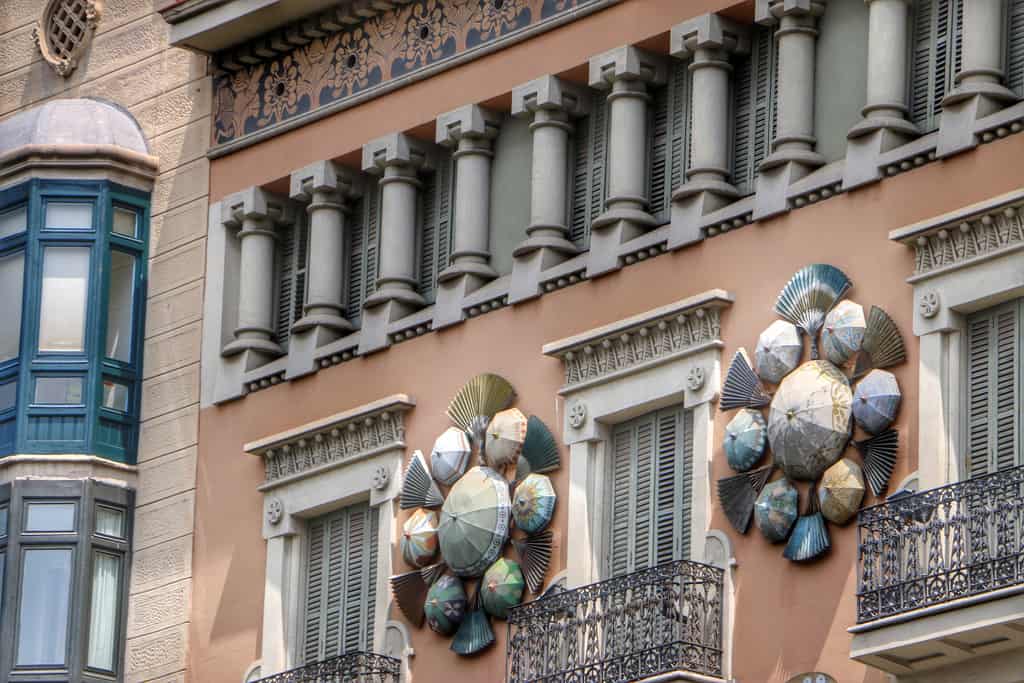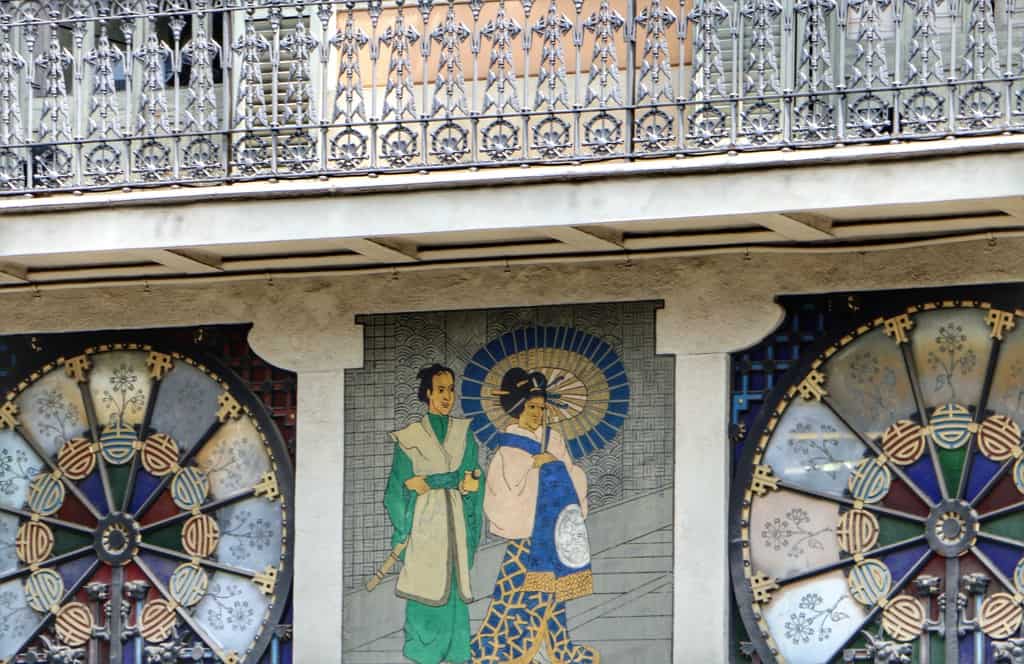 When to visit: Anytime
Where to visit: 82 Les Rambles, Barcelona, Spain 08002
How to visit: Metro: L3 stop Liceu
HAVE YOU EXPERIENCED ASIAN CULTURE OUTSIDE OF ASIA? TELL ME ABOUT IT IN THE COMMENTS BELOW OR SHARE YOUR OWN PHOTO ON SOCIAL MEDIA USING THE HASHTAG #FINDINGASIA!