Christmas may not be a national holiday in Japan, but that doesn't mean people won't be celebrating!
Only around 1% of Japanese people consider themselves Christian, so to most Japanese, Christmas is celebrated more like a Valentine's Day of sorts, with young couples or groups of friends going on strolls through fancy displays of holiday decorations and lights.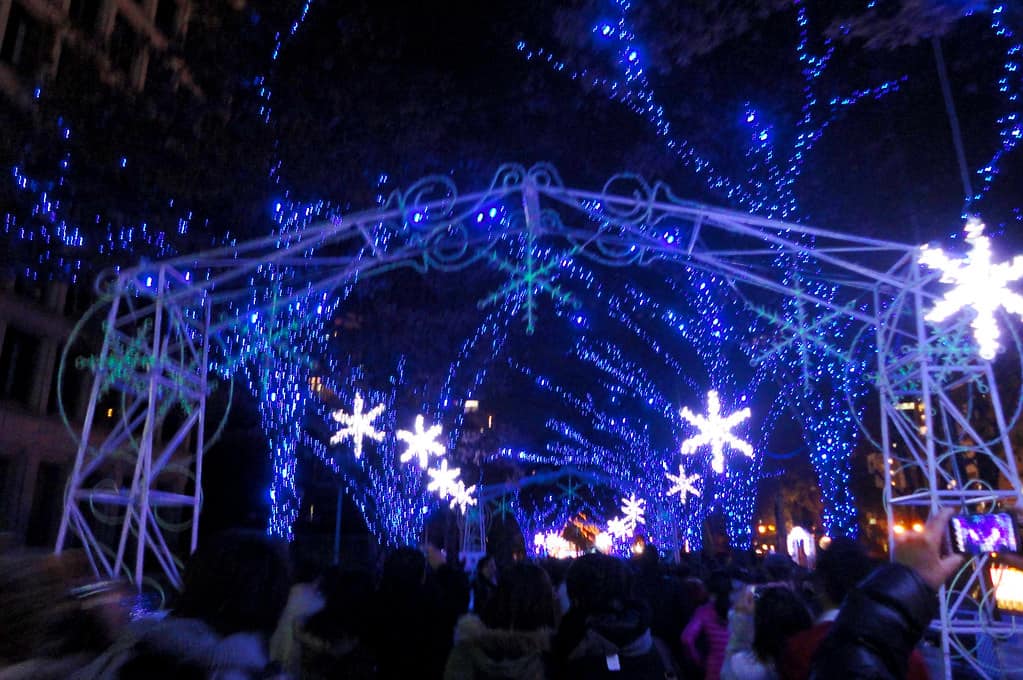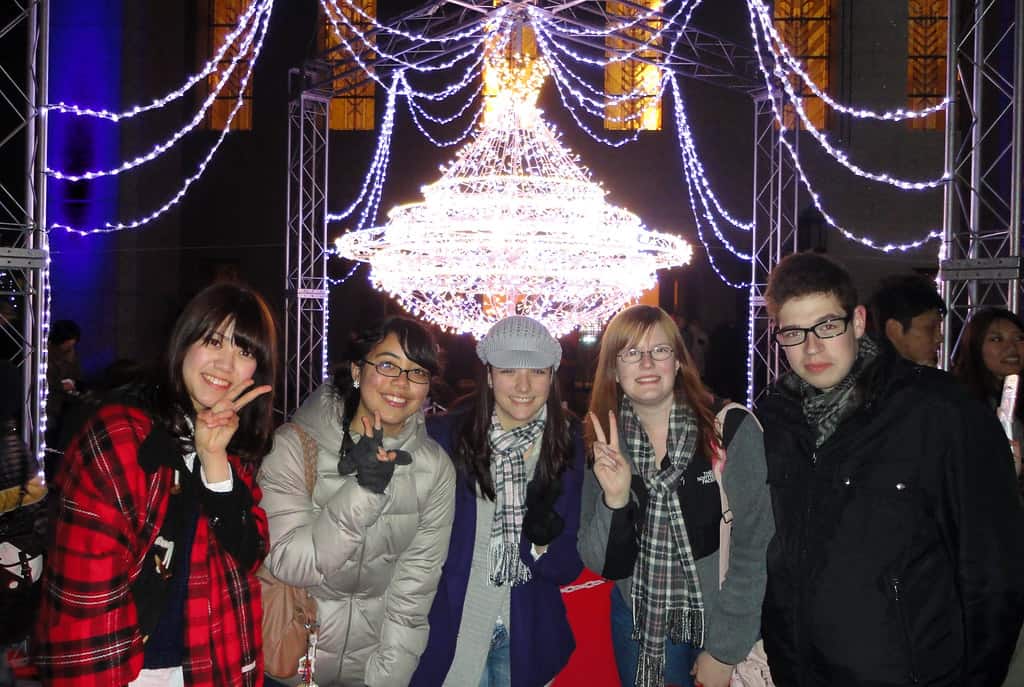 And families celebrate with a big old box of KFC.
Yup, that's right, Christmas = KFC in Japan.
Although I guess I should say that Christmas = Kentucky, since the Japanese simply call KFC 'Kentucky'.
Japan is the only country in the world where KFC offers special set meals for Christmas. And these aren't your typical tub of fried chicken meals, these also come with salad, cake, and wine or champagne for just over US$40.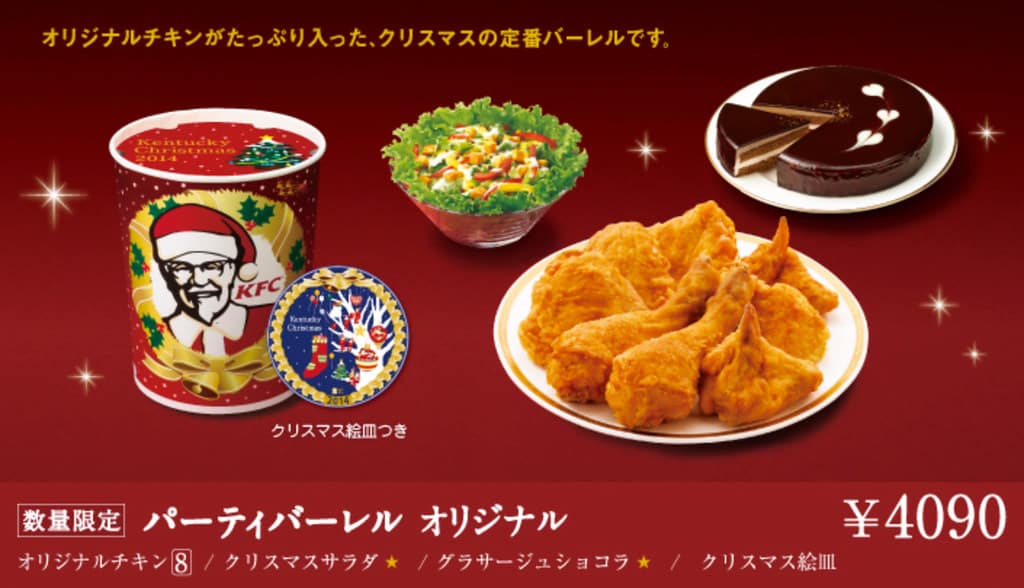 Lines get so long come Christmas Eve that some people find themselves waiting for three hours just to get their fried chicken goodness in time for the holidays.
If waiting in line isn't your thing, you can also pre-order your Christmas KFC, but you'll need to do that months in advance.
So why do Japanese go KFC crazy come Christmas?
Well, apparently the idea came from an expat customer back in the day who said he was eating KFC for Christmas because turkey doesn't exist in Japan.
Yup, majority of Japanese people have never tasted turkey in their life. Since the bird isn't native to Japan and most Japanese who have tried turkey dislike the taste, turkey never caught on and now is near impossible to find. Trust me, when I lived there, we tried to find some for Thanksgiving to no avail. 
So upon hearing this expat's plan for chicken-substitution on Christmas, KFC decided to pour thousands of yen into a new marketing campaign, and in 1974 Kurisumasu ni wa Kentakkii (クリスマスにはケンタッキー; "Kentucky for Christmas") went kinda viral.
Since then, the catchphrase "Christmas = Kentucky" began appearing on plenty of TV commercials and print ads, and it just sort of caught on.
Or maybe it's because the Colonel happens to look like Santa Claus when dressed in a Santa hat…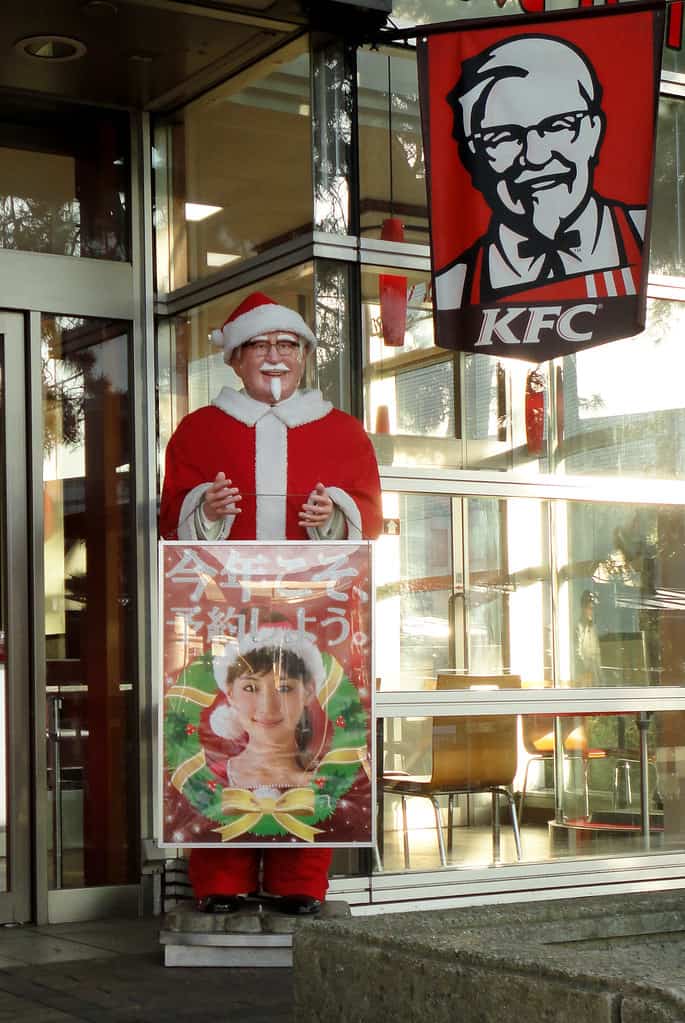 Whatever the reason, the Japanese just can't get enough of KFC on Christmas.
Even today, some 40 years later, KFC states that its highest sales volume each year is still on Christmas Eve. National airline JAL also wanted to cash in on those sales, so since 2012, the airline actually serves KFC on its flights for three months around Christmas time each year.
Crazy or ingenius? I don't know.
In Japan, KFC is the reason for the season, and it doesn't look like this tradition will be going away anytime soon!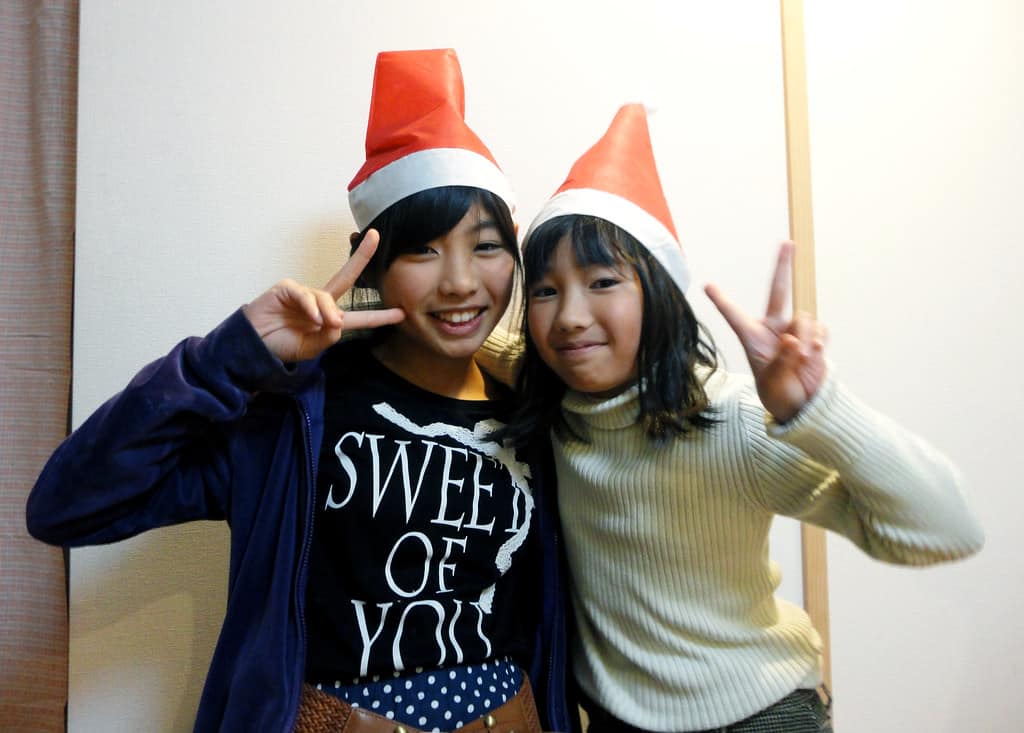 WHAT DO YOU THINK OF THIS ODD CHRISTMAS TRADITION? WHAT CHRISTMAS TRADITIONS DO YOU HAVE OF YOUR OWN?