Kyoto Prefecture (京都府; Kyoto-fu) is part of the Kansai Region (関西地方; Kansai-chiho) on Honshu, the main island of Japan.
For most of history, Kyoto played an important role as Japan's capital. As you can imagine, being the capital for over a thousand years means Kyoto is filled with ancient artifacts and cultural treasures. Once the government head moved to Tokyo, Kyoto's economy became mainly based on tourism.
Kyoto Prefecture contains fifteen cities, with the most famous being it's capital city of the same name– Kyoto.
Ayabe
Fukuchiyama
Joyo
Kameoka
Kizugawa
Kyotanabe
Kyotango
Kyoto City
Maizuru
Miyazu
Muko
Nagaokakyo
Nantan
Uji
Yawata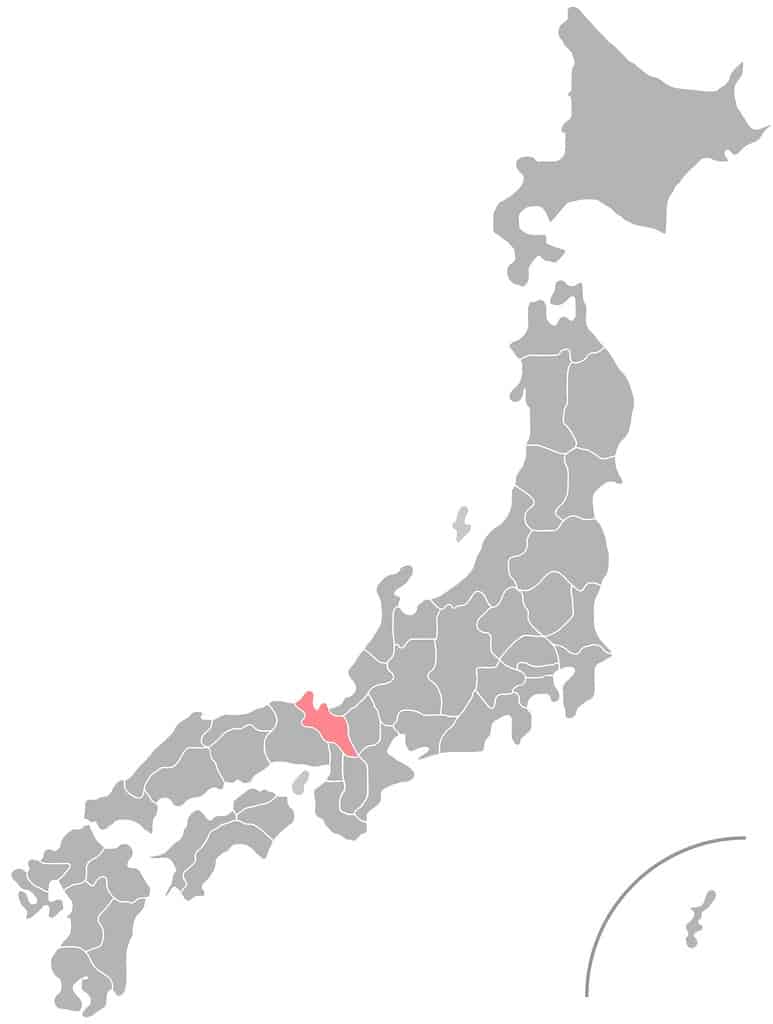 Known as the "City of Ten Thousand Shrines", you could easily spend a week in Kyoto and still not see all of its shrines. While ten thousand is a bit of an exaggeration, the city does hold 2,000 religious sites, which draw 30 million tourists annually.
Within Kyoto City alone, you'll find around 20% of Japan's National Treasures and 14% of the Important Cultural Properties.
DID YOU KNOW?
Kyoto is known for it's rich history and preserved traditions. Today the city is home to 17 registered UNESCO World Heritage Sites– more than any other city in Japan.
One of the most popular of these UNESCO sites is Kinkaku-ji (金閣寺), or the Golden Pavillon. This is one of the most visited buildings in all of Japan.
>>>Read More About Kyoto's UNESCO Sites
The polar opposite of futuristic Tokyo, people dream of visiting Kyoto in order to experience ancient Japan. Promises of mystical bamboo forests, traditional handicrafts, and the chance to see blushing maiko rush by lure tourists here year after year.
This is the Japan of yesteryear.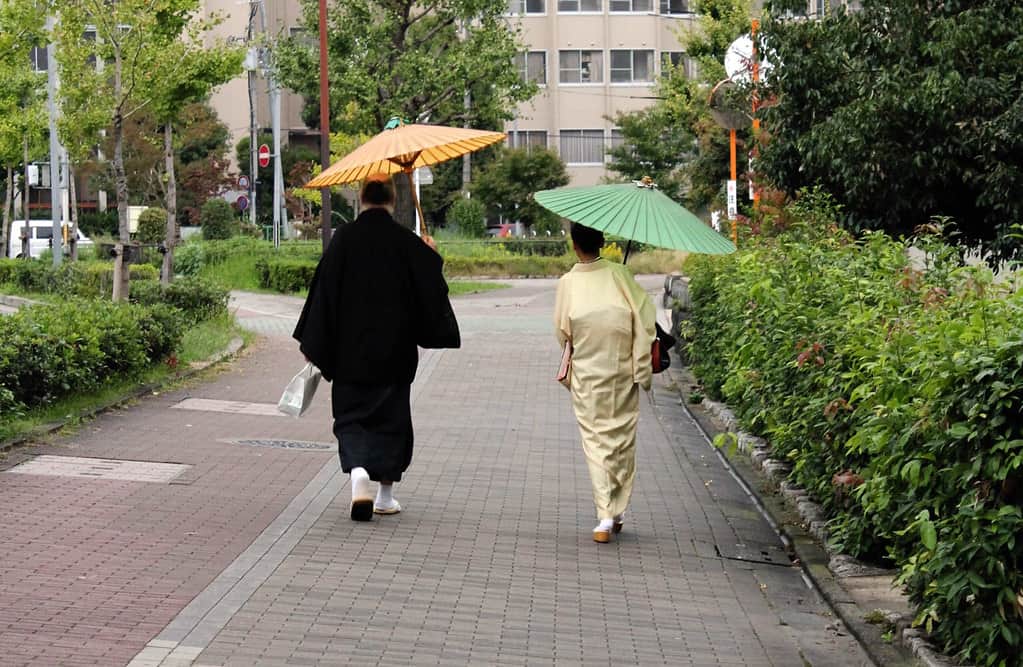 The thing about Kyoto is that, unlike many other parts of Japan, it was spared from most of the damages caused during WWII. Originally, it was at the top of the atomic bomb target list, but fortunately US Secretary of War removed it because he had developed attachments to the city while on his honeymoon.
Can you imagine if Kyoto had been affected? All of these thousands of culture sites– gone.
WHAT TO SEE & DO
Kyoto is well known for its traditional festivals, which have been taking place for over 1,000 years. The most popular is Gion Matsuri, lasting the entire month of July. This festival is known as one of the three great festivals of Japan, and as such, get's incredibly crowded during this hot month.
Didn't think Kyoto got too hot? Think again!
Due to Kyoto's location in the valley, the summers there are extremely hot and humid. Unbearable temperatures usually reach between 100º and 105º from July through September. It's also one of the areas most prone to typhoons during September and October, so make sure to prepare for any trips accordingly.
If you're not planning to attend their summer festivals, I recommend avoiding the city in summer all together. You see, the great thing about Kyoto is that there is always more than enough to do at any time of the year.
Places you absolutely must check out are Kinkaku-ji, Fushimi Inari Taisha, Kiyomizudera, and Arashiyama. 
These are some of the city's most important cultural properties and they are incredibly beautiful (and photogenic!). If you have additional time, I also highly recommend the Imperial Palace, Nijo Castle and strolling around Gion to spot a geisha or two.
Also, Kyoto is the perfect place to experience Japanese fine arts. Take part in a tea ceremony, try your hand at calligraphy or learn about the art of ikebana (flower arranging).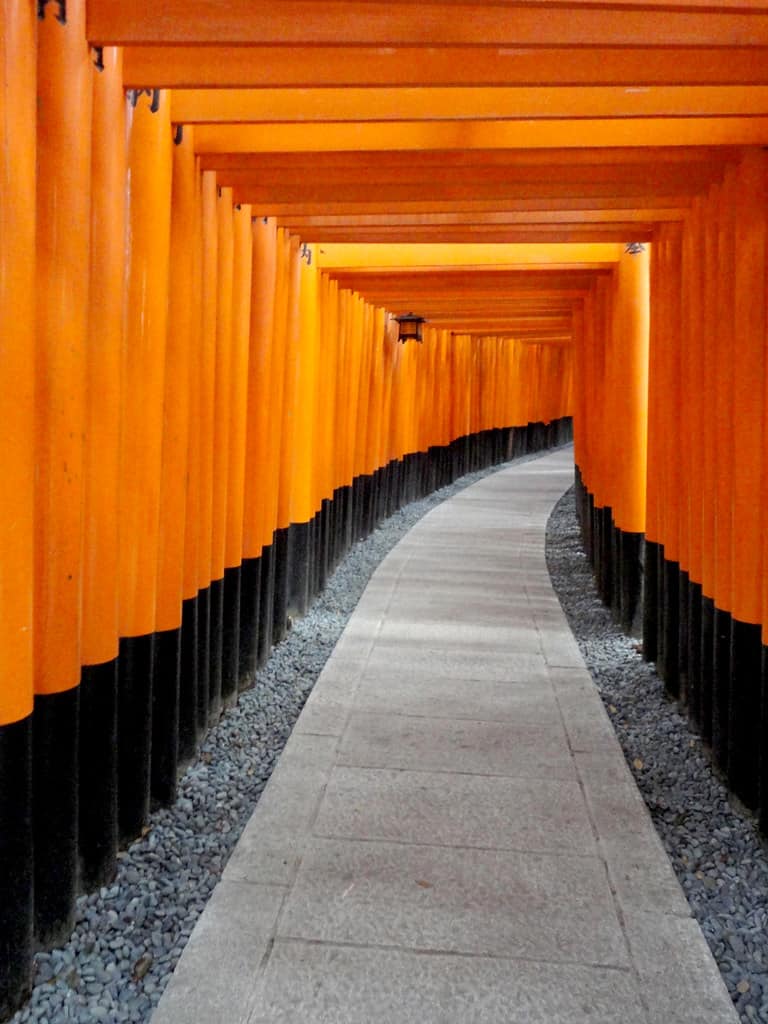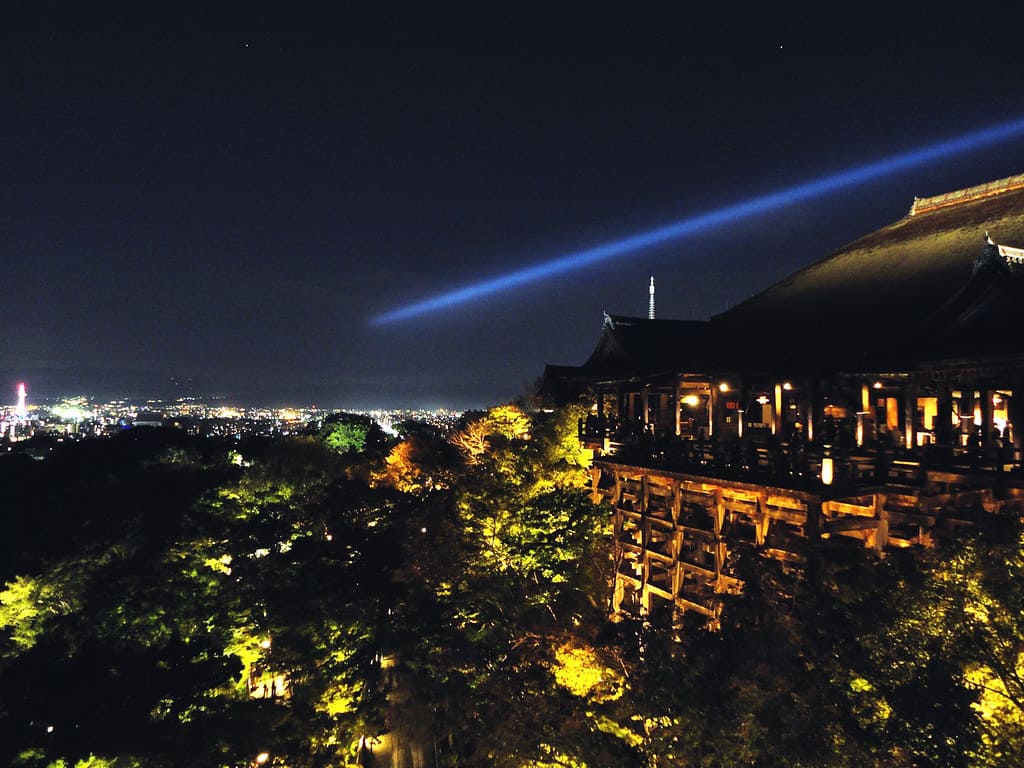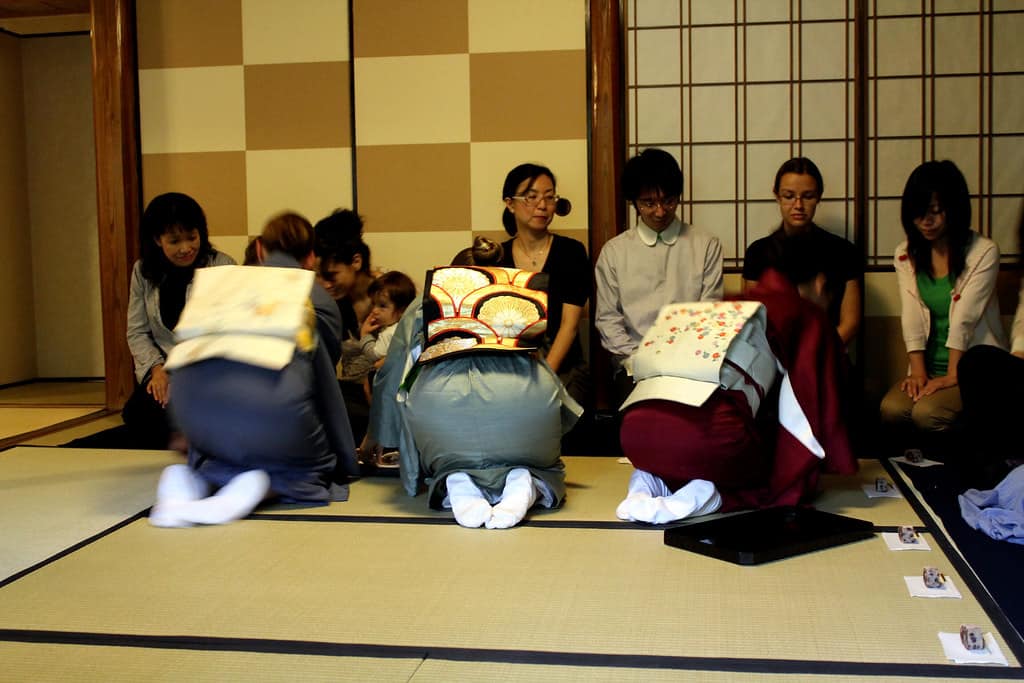 Arashiyama is one of the most overlooked areas in Kyoto, mainly because it's a bit further out. However, that is such a mistake! A huge, huge, huge, one actually.
This area is a popular vacation spot for locals and it's truly the gem of Kyoto.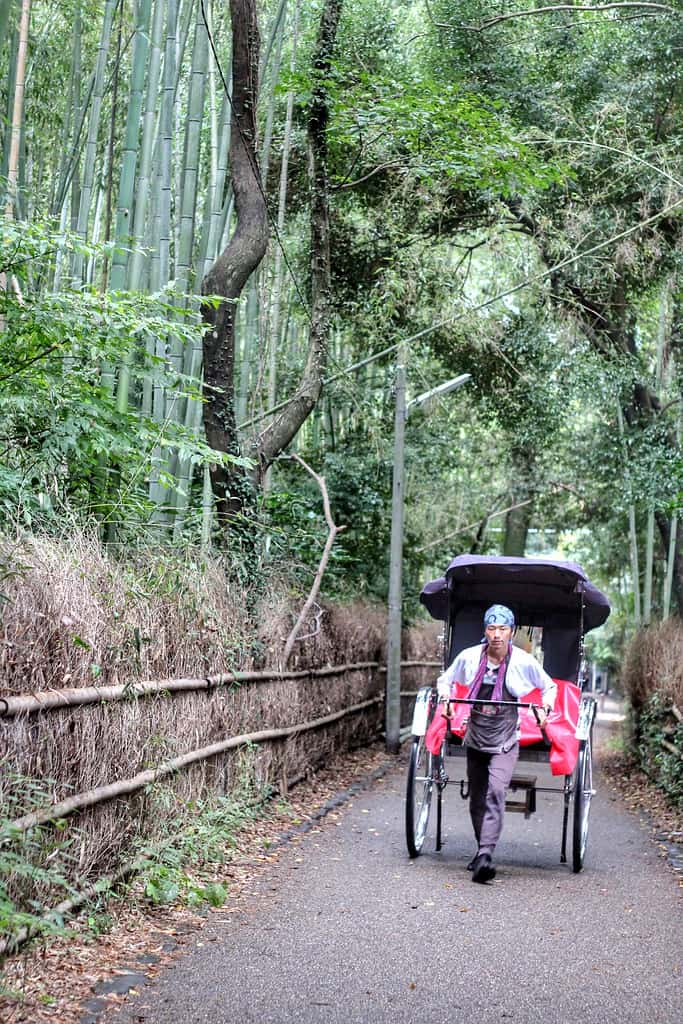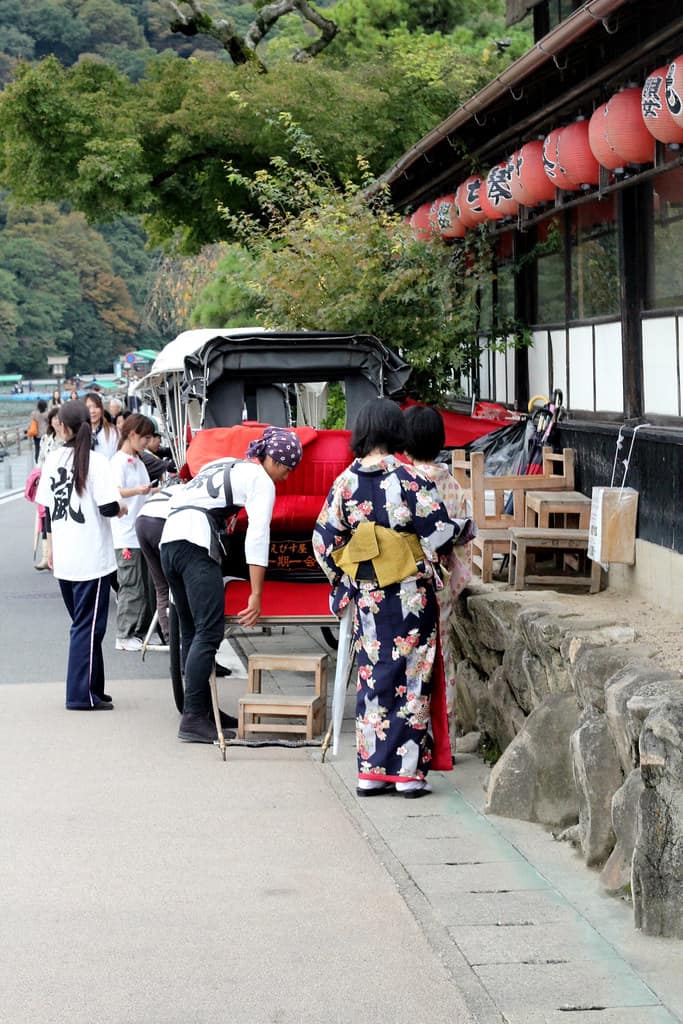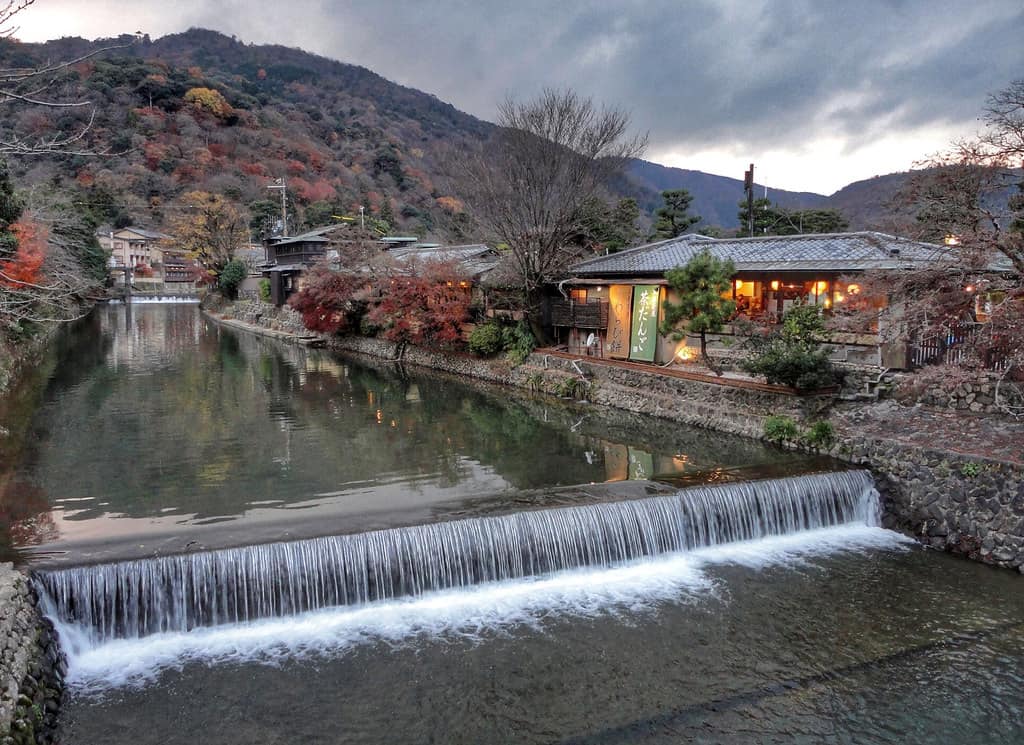 Tucked away at the foot of the mountains, Arashiyama is filled with small temples, sublime ryokan, traditional shops, and the famed Bamboo Grove.
It's known for its natural scenery that the city often likes to put on display. You'll find that during the cherry blossom season in spring and the momiji season in autumn, Arashiyama is crowded with people at all times.
During these times you can also expect illuminations to occur, pushing that beauty-level just a bit further– like the cherry on top of a sundae. 
HOW TO GET THERE:
From Kyoto (Kyoto Station):
 Take the JR Sagano/San-in Line to Saga-Arashiyama Station and walk for about 10 minutes.
From Osaka/Kobe: Take the Hankyu Main Line to Katsura Station and transfer to the Hankyu Arashiyama Line. Cross the famous Togetsukyo Bridge and walk for about 5 minutes.
ARTICLE'S FEATURING KYOTO PREFECTURE
WHAT TO EAT
Luckily for tourists, Kyoto really has everything; great attractions, lots of culture, and delicious food.
Kyoto cuisine is famous for its delicate or refined taste. Due to all the temples in the area they are known for their vegetarian Buddhist dishes, tofu products, and haute cuisine kaiseki.
While in Kyoto, you need to sample at least one of the city's regional specialties:
Yuba (湯葉), tofu skin
Yodufu (湯豆腐), tofu served in hot broth
Kyogashi (京菓子), traditional Kyoto-style wagashi (sweets)
Uji Matcha (宇治抹茶), matcha (green tea powder) from Uji, Kyoto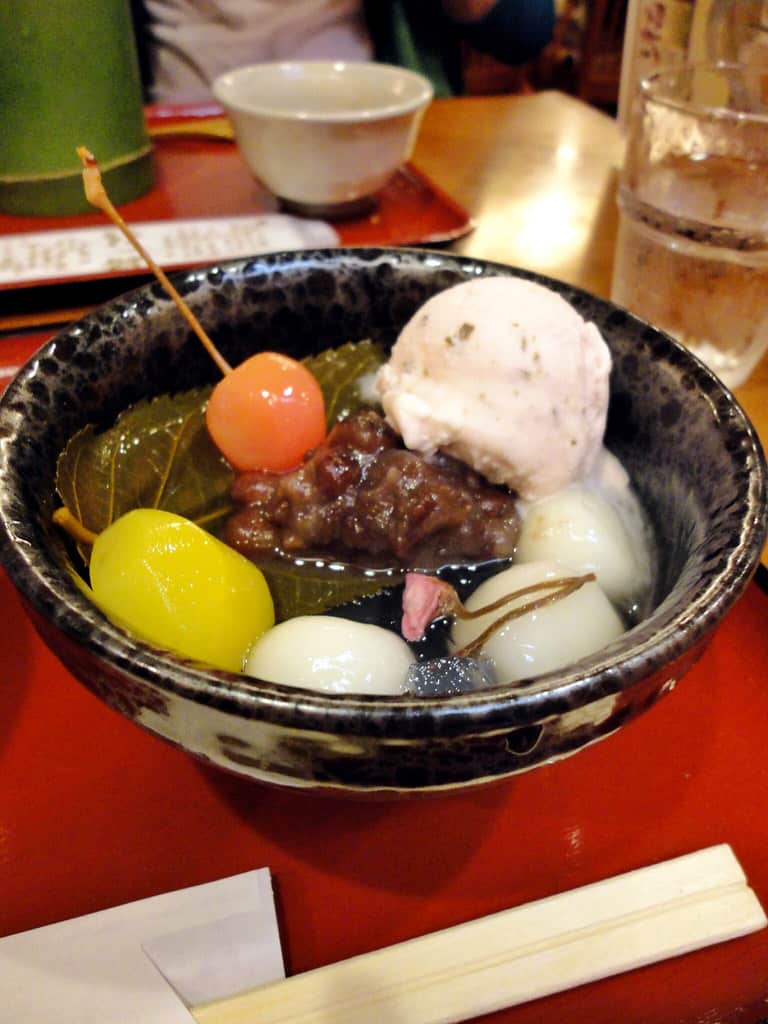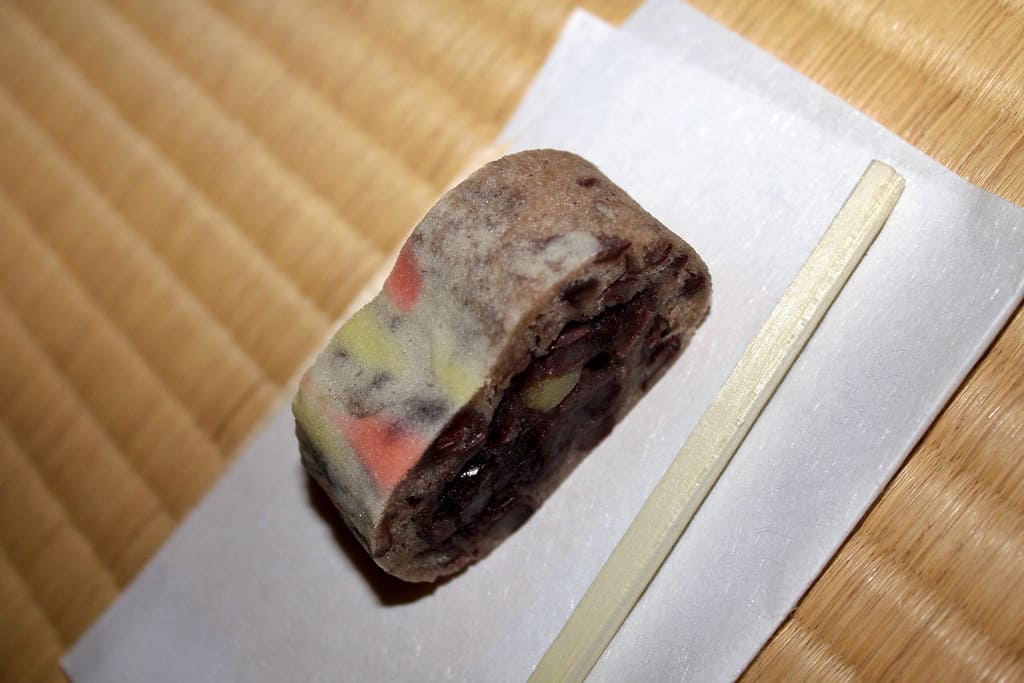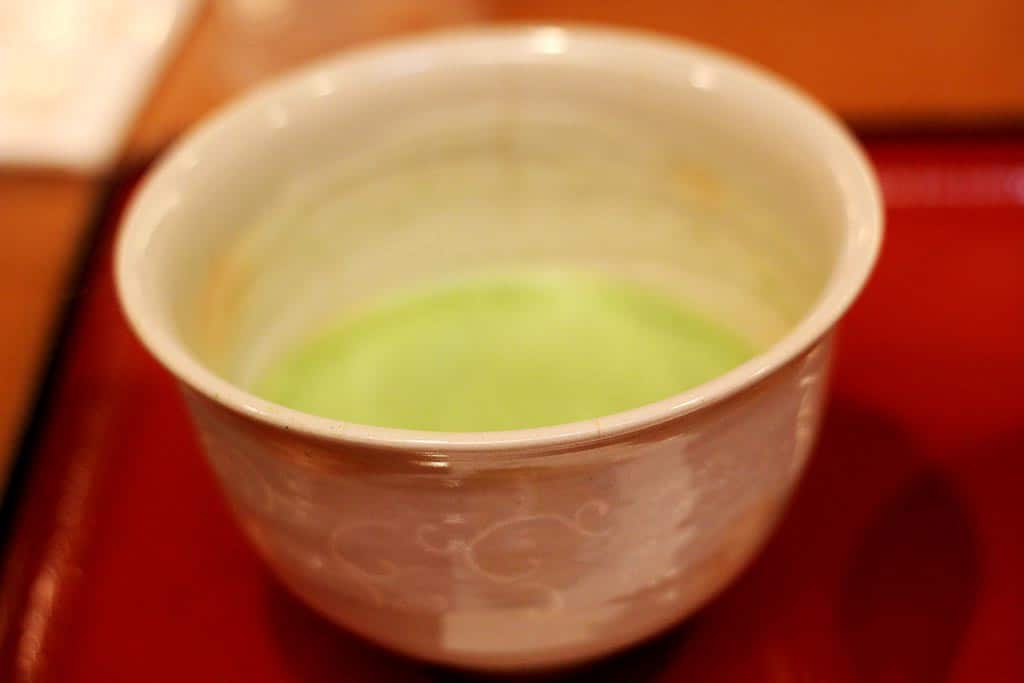 Another reason I ❤ Kyoto? The Nintendo HQ is located there!
Surprising, isn't it?
KYOTO PREFECTURE OMIYAGE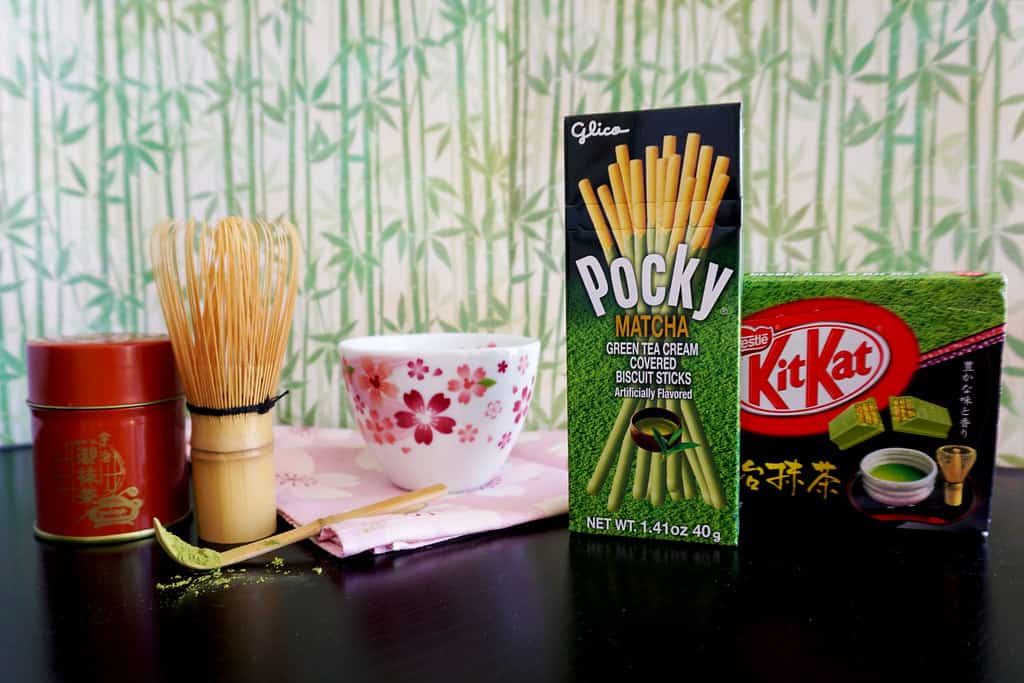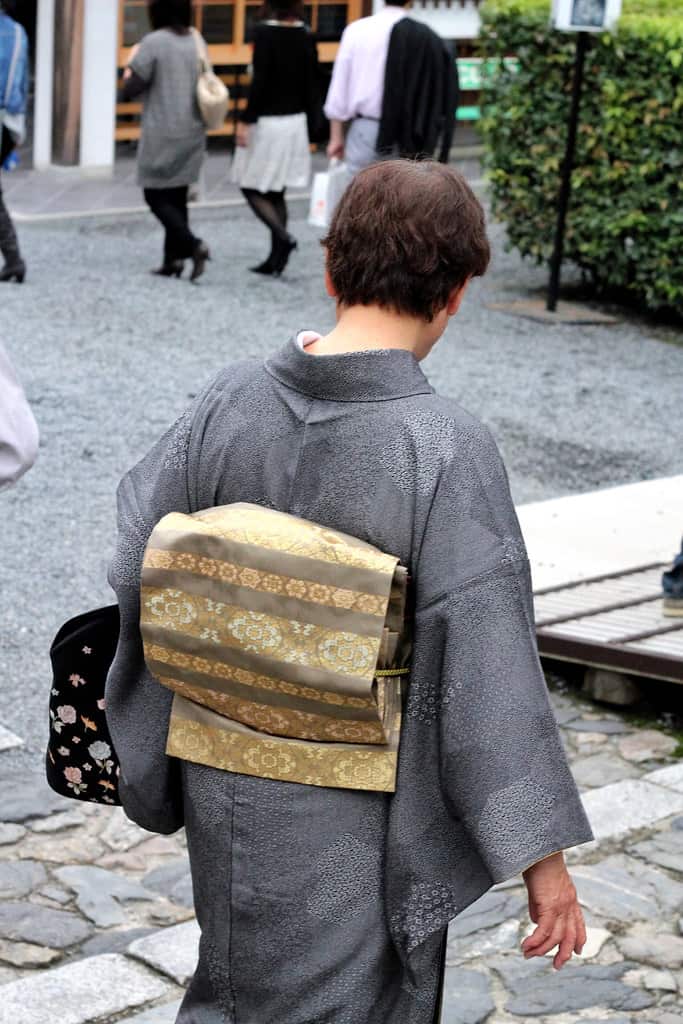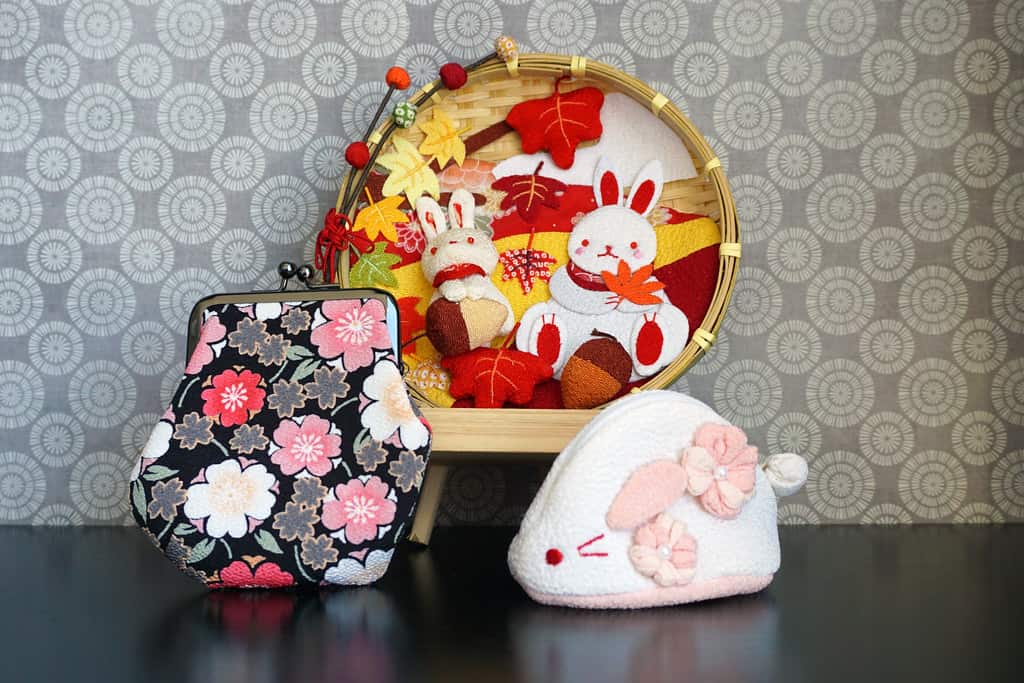 Kyoto is all about the green tea products, kimono, and Chirimen handicrafts.
Uji, Kyoto was one of the first places in Japan to take part in tea cultivation. At that time it became highly regarded as the drink of the nobles. Today, Uji's tea is still considered to be of the highest quality in Japan.
As such, you'll find green tea flavored products everywhere in Kyoto. From green tea Pocky to Kitkats, this is the perfect Kyoto souvenir.
If you're looking for non-edible items, kimonos and Chirimen handicrafts will be your best bet. Wander down any road around Gion and you'll find that they're lined with beautiful kimono shops.
However, kimono are expensive, heavy, and kind of impractical for the every day traveler. I'd recommend going for the Chirimen as they're cute and easy to bring home.
Chirimen is a traditional weaving technique that was developed in the late 16th century. It was once primarily used to make fine kimonos, but now it is also used for small dolls, purses, and other decorative trinkets. The key characteristic of this silk fabric are its soft wrinkles. The wrinkles are created by alternating two types of silk thread, twisting them in different directions.
These fine handicraft are perfect as souvenirs for anyone with a good aesthetic sense. You can purchase them from three shops in Kyoto Prefecture: two are located in Kyoto near the Gion district and the other, the Chirimen Craft Museum, is in Arashiyama.
If those aren't of interest, Kyoto is also the best place to buy wooden combs and high-end chopsticks.
Kyoto is all about the traditional and delicate.