To be honest, until Kristin of Souvenir Finder suggested that we head to Tulum, I didn't know much about the place.
Luckily, we were easy to convince. Googling Tulum from my windowless, dingy hostel room, seeing a few photos of the palapas-lined beaches was all it took.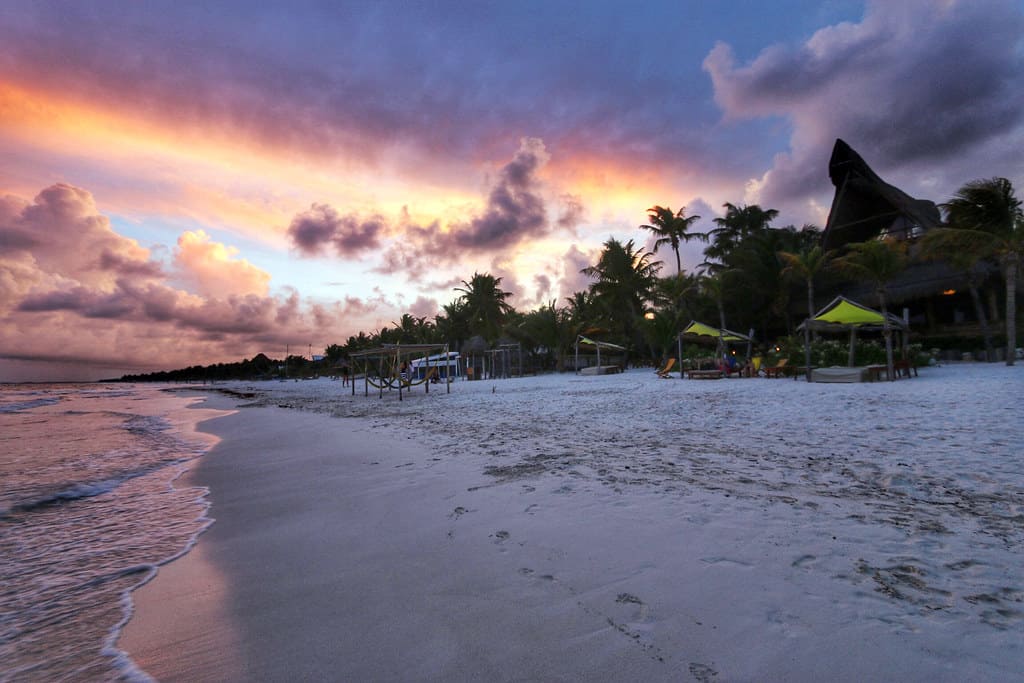 Now it's a place ever lingering on my mind. Sure, Tulum may seem like just a sleepy boho beach town, but boy, is it hard to forget.
After five weeks of backpacking over land through Central America I felt dirty, tired and constantly on alert.
Both mentally and physically exhausted, maybe it was one too many 20+ hour bus rides or not having washed my clothes properly for almost two weeks– whatever it was, I was more than ready to relax on the beach and clear my head.
For me, Tulum was (and still is) the serenity I needed. My time there was rejuvenating.
Maybe that's why I still continue to think about it whenever I get tired or stressed even back in the US.
The best part? It's not over-run by tourists like Cancun and Playa del Carmen are. That doesn't mean there aren't any tourists, because there are, but there are definitively less so giving it that seemingly hidden beach paradise feeling.
Tulum just has a certain energy about it. An infectious one.
From waking up to mind-blowing sunrises to staying awake for mysterious moonrises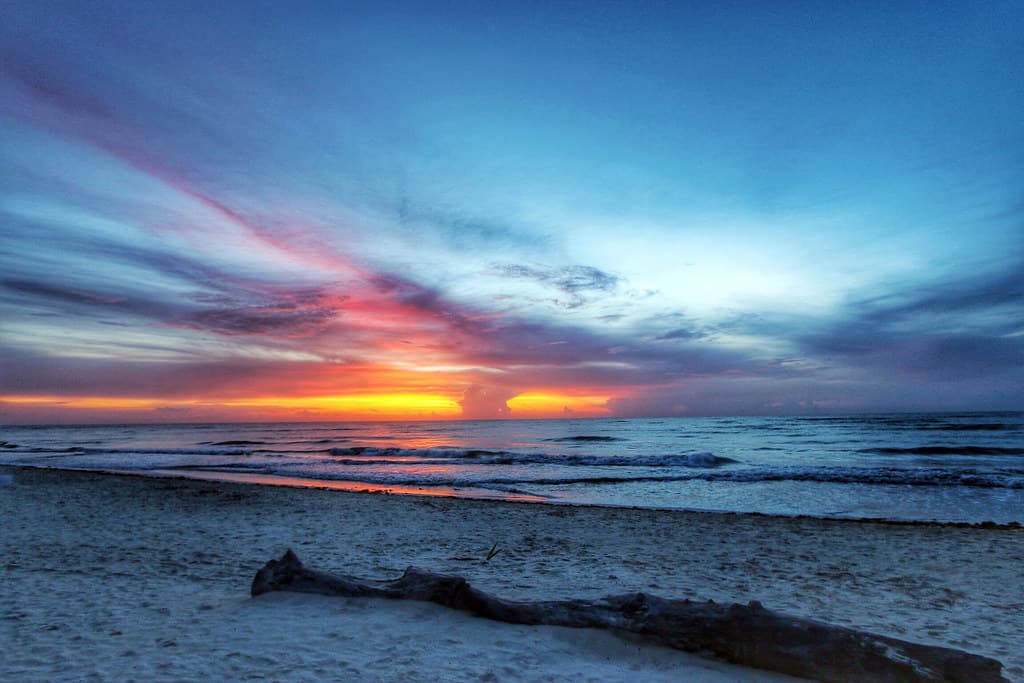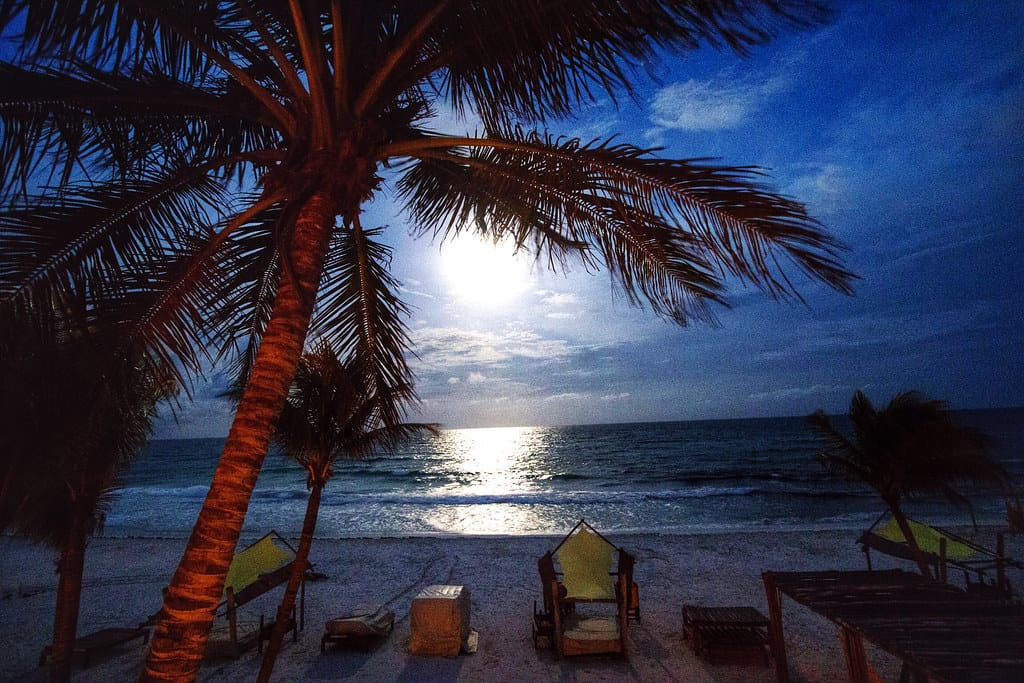 It's the perfect place to relax, to find yourself, or even to push yourself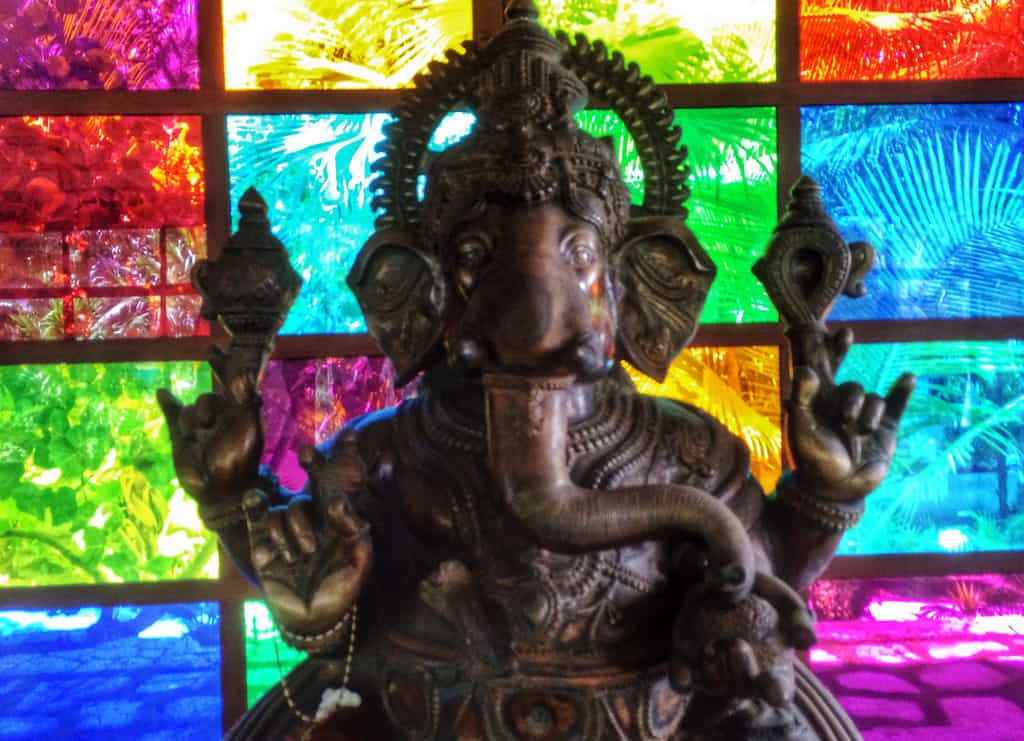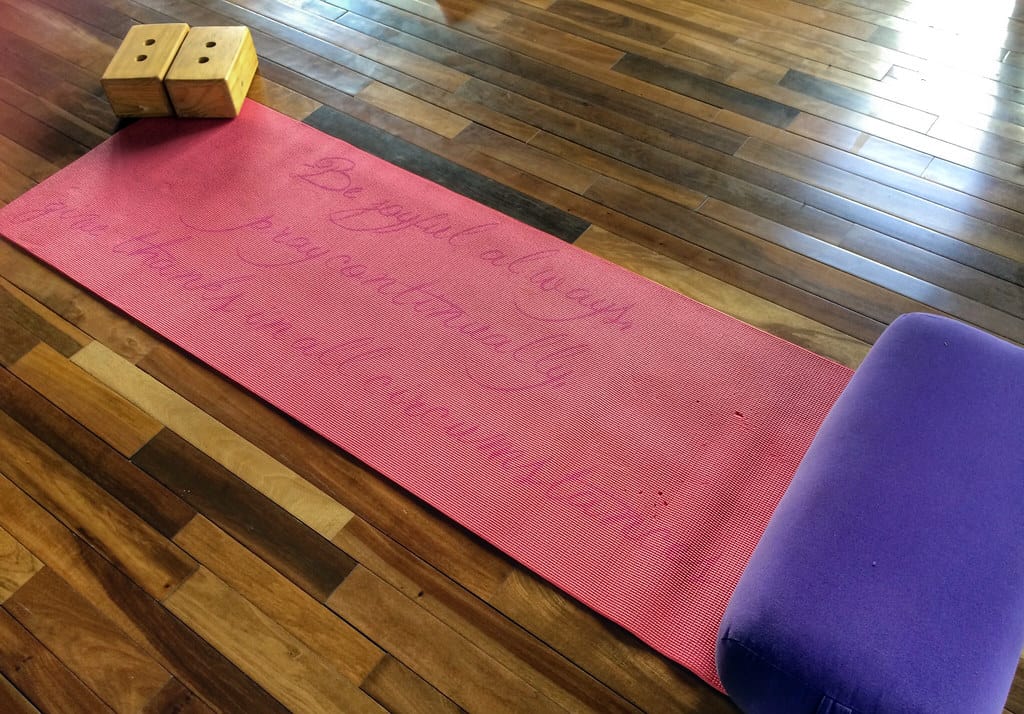 You can explore crumbling ruins, experience ancient culture, or simply do nothing at all.
It's all up to you.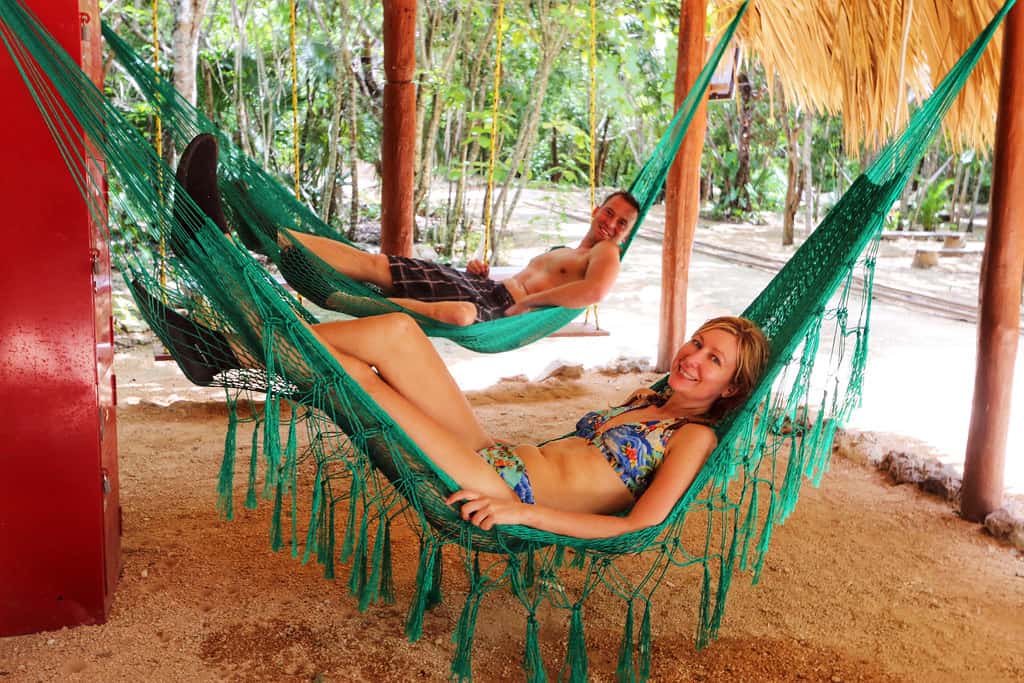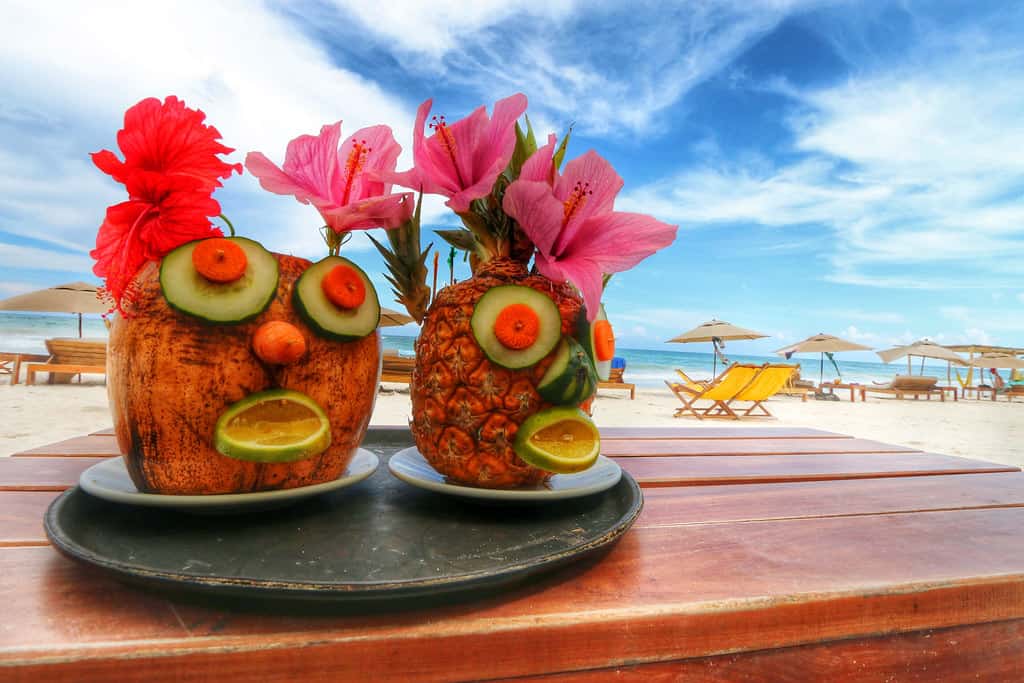 I suggest you at least do nothing with one of these delicious Coco Loco's though…
Tulum may be something different to everyone, but that's the beauty of it. So the next time you're feeling stressed or needing to clear your head, consider slipping away to Tulum. Find out what it is to you.
Just be prepared to find yourself heading there time and time again. Don't say I didn't warn you.
TIPS FOR VISITING TULUM
Be prepared to disconnect. WiFi is spotty at best, but don't worry Twitter and Facebook will be just fine without you for a week. Sometimes we all need a digital detox.
Walking and biking are best. There is only one long road along the hotel strip and taxis are far and few between unless you call them over from town. Enjoy it. Rent a bike or walk with the sand squishing between your toes. It's perfectly fine to walk along the beach even if it's not your resort.
Electricity is limited. One of the reasons WiFi is poor is because Tulum just isn't on an electrical grid. Most hotels generator their own power and often limit the usage because of it. Make sure to keep a flashlight on hand!
Tulum is eco-friendly. Between the preserved ruins and the biosphere reserves, Tulum prides itself on conservation and eco-tourism. Do your part by keeping its beaches clean and not flushing down any toilet paper. Yeah, it's awkward, but you'll get over it.
Be open minded. You'll probably encounter things that are different from your own culture, Tulum is deeply rooted in the Mayan way. Embrace it, respect it, and always push yourself to try new things.
HAVE YOU BEEN TO TULUM? TELL ME WHAT TULUM IS TO YOU IN THE COMMENTS BELOW!
A special thank you to the Riviera Maya Tourism Board, Ahau Tulum, and Las Ranitas for hosting our stay in magical Tulum.