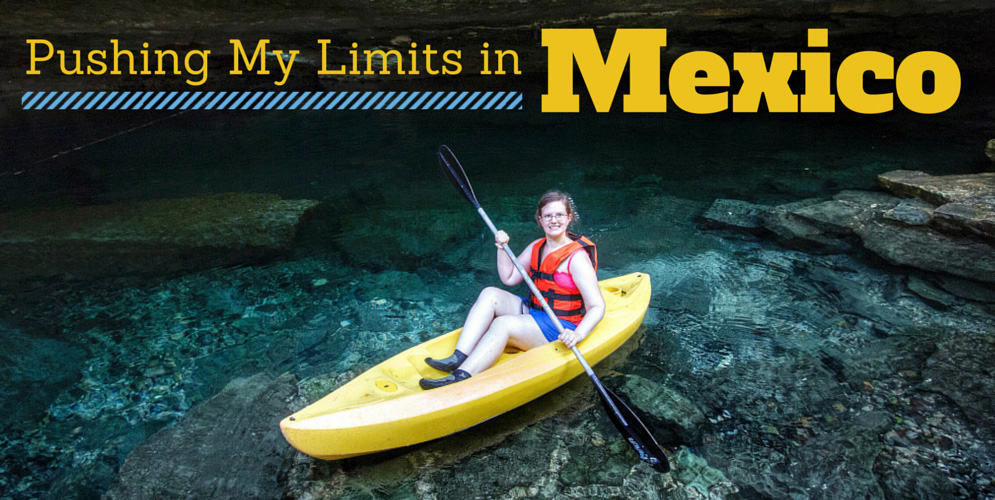 You know, despite traveling all over the world, I'm honestly o ot much of an adventurer. Sure I may try eating the occasional weird thing or take part in an off-beat festival from time to time, but you'll never see me bungee jumping or sky diving. No sir, not me, not ever!
I'm the girl who's afraid of riding the sky gondola and even simply walking over steam vents. C'mon, you can't tell me that no one's ever had one of those grates fall out from under them!
I was so afraid of those tiny Parisian elevators that I opted to walk up the stairs each time. Seven flights worth! And while dragging 30 pounds of luggage with me!
I guess as far as culture vultures go, I'm at best a culture chicken. Yet, somehow here I am, still traveling the world– sometimes even solo! I guess it really does go to show that anyone can do it.
But so far nowhere has pushed me to my limits like Central America and Mexico did. After traveling overland from Costa Rica to Mexico, successfully surviving from all things that could kill me in Costa Rica and somehow not dying in Guatemala, I thought I was finally in the clear.
Johnny and I had somehow made it to beautiful, boho Tulum and thought we could finally relax. And then I was informed of all the adventure activities that had been planned for us! 
I wasn't, and still am not, an adventurer, but Mexico certainly made me look like one!
RAPPELLING INTO CAVERNS
The mere mention of the word rappelling had me anxiously wringing my hands. I thought I had managed to escape this activity back in Costa Rica, but here I was faced with it again. I figured that we would do a few less scary activities in order to build up to this one, but before I knew it I was being strapped in and ready to go. Why was this our first activity?!
Looking down into the well-like opening below, I tried to listen closely to Captain Snake's instructions but found myself repeatedly being distracted by the thought of the sharp rocks and long drop below. What if the harness gave out? Or the ropes?? My mind was racing.
Watching Johnny go down before me, I took a few deep breaths and told myself that I could do it too. It was easy, right? As I turned around with my back to the opening, they told me to sit down. SIT DOWN?? On what?! There's nothing to sit down on! I began to freak out again– this was anything but easy.
Taking one last deep breath, I pushed myself away from the wall and the next thing I knew I was down underground in a cavern. Excited and full of adrenaline, all I could think was how I wanted to do it again!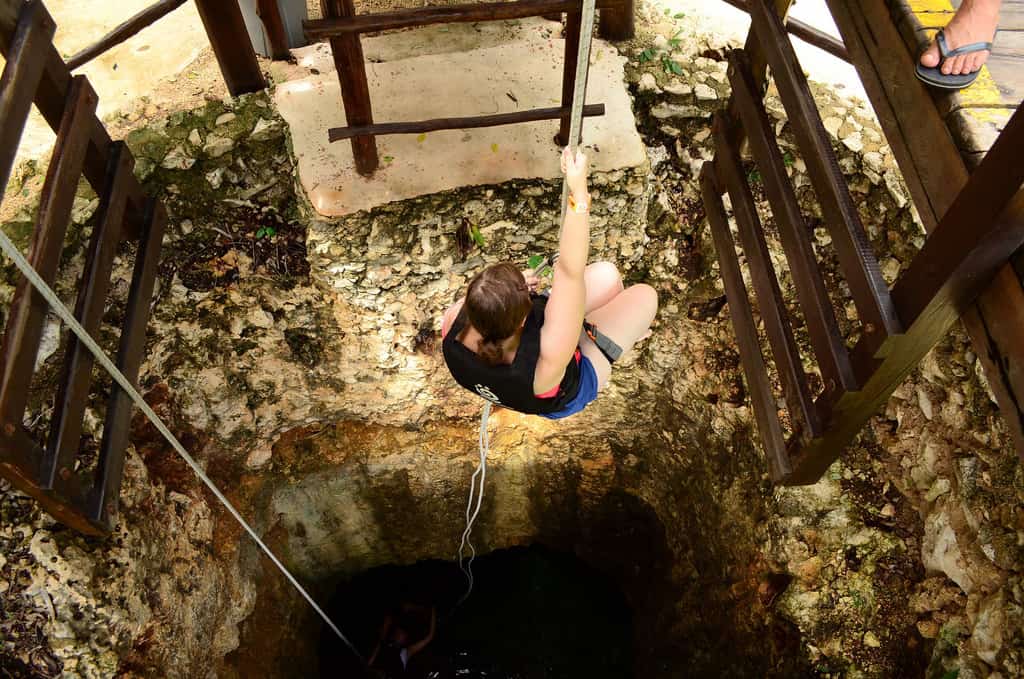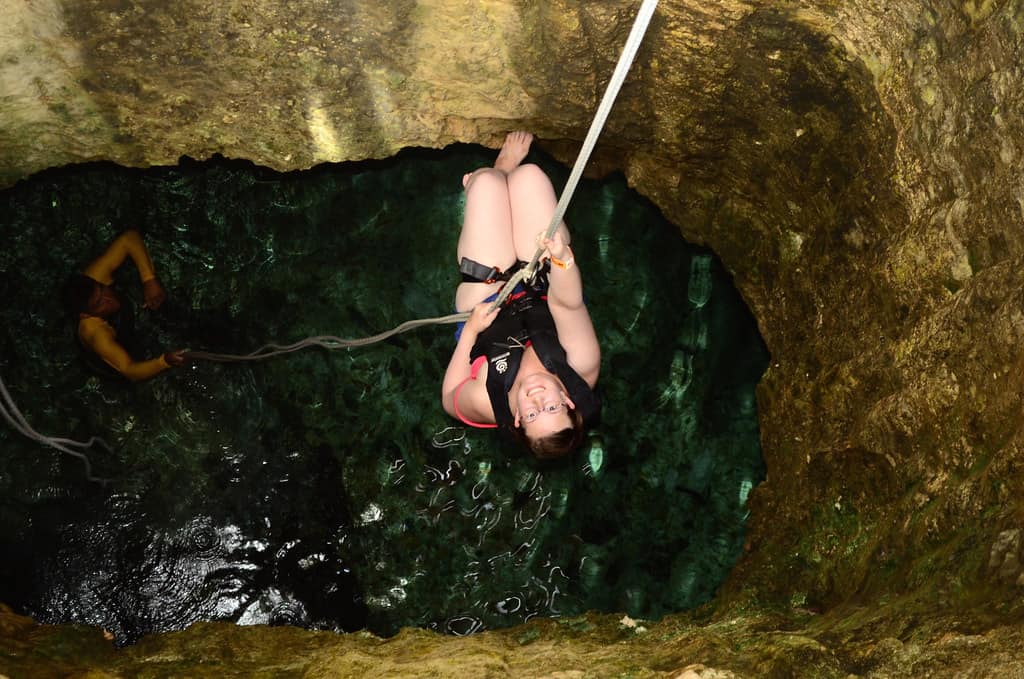 SNORKELING IN CENOTES
Cenotes are basically caves with collapsed ceilings revealing their water underneath. This naturally-occuring phenomenon is unique to the Yucatan Peninsula, so of course swimming in them was at the top of my to-do list.
When Captain Snake said he'd be taking us snorkeling through them, I got super excited. Now this was the type of adventure I could handle! I love snorkeling.
When I first set my eyes on the cenotes I was in love. I mean, look how beautiful nature can be!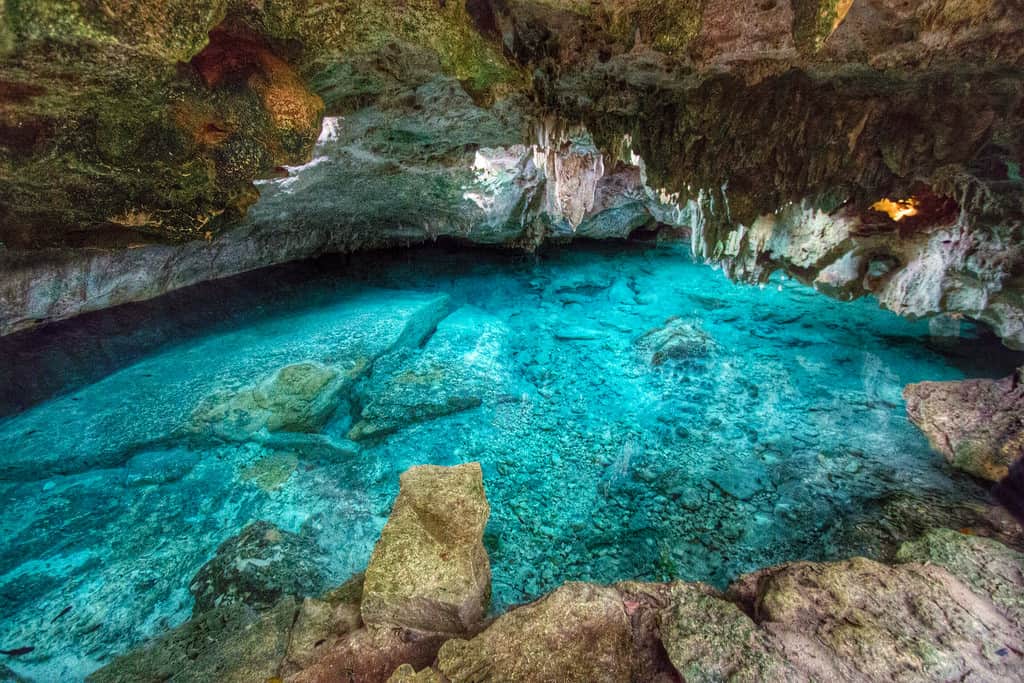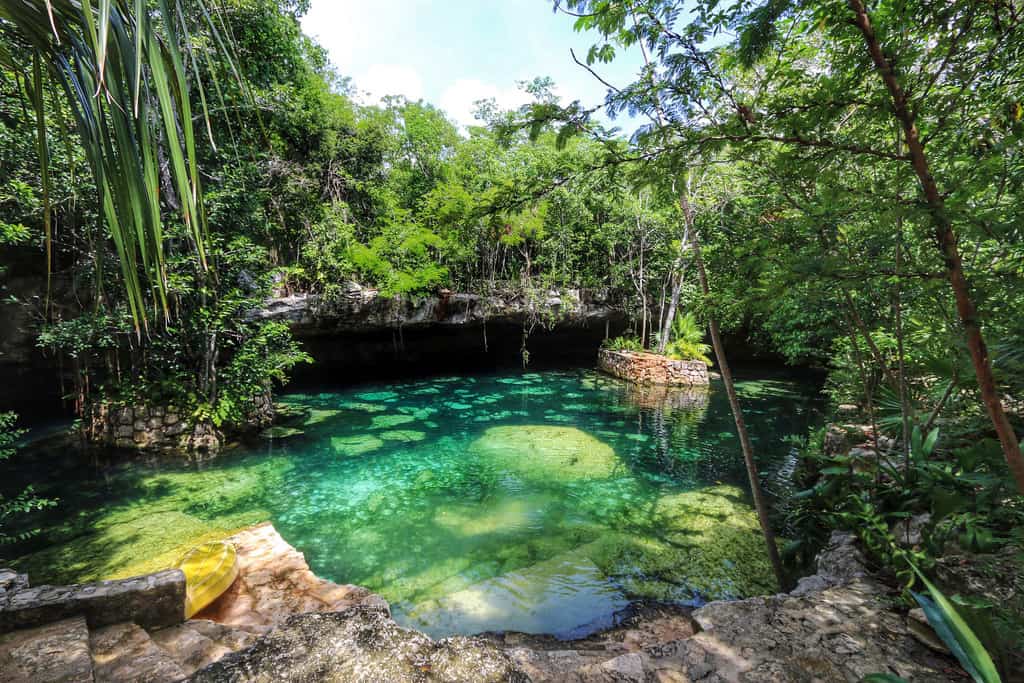 Little did I know that minutes later we'd be ducking under crazy stalactites, finding our way through a maze of narrow dark passageways and facing hoards of bats who call the caves home.
While it was incredibly beautiful, Kristin, who calls herself as an armchair adventurer, and I joked how it was also terribly horrifying at the same time.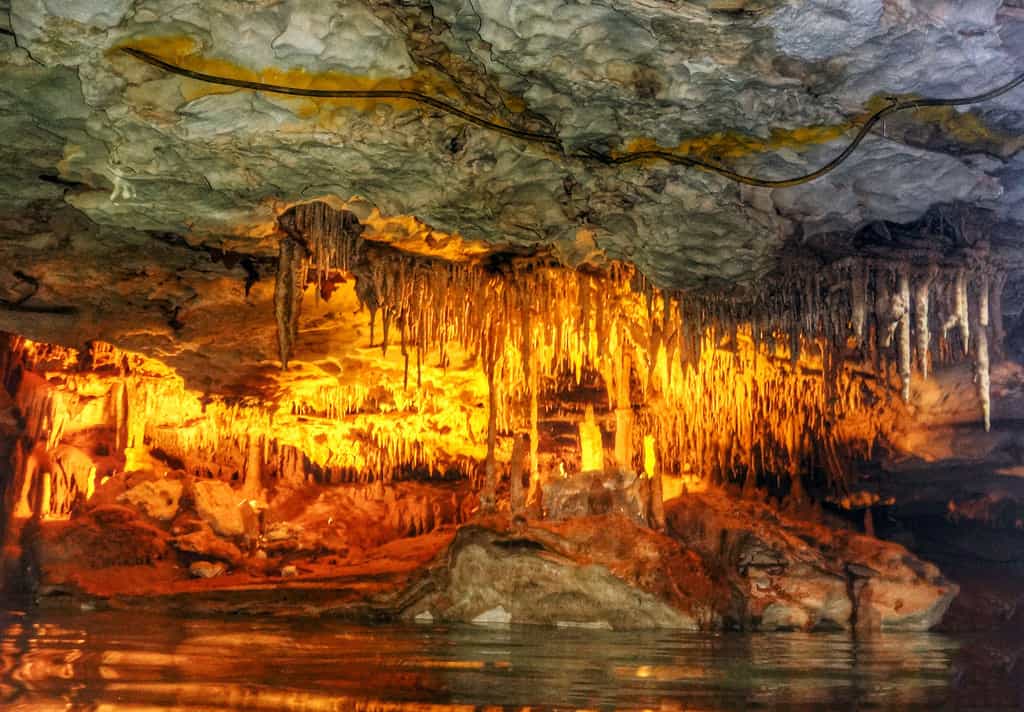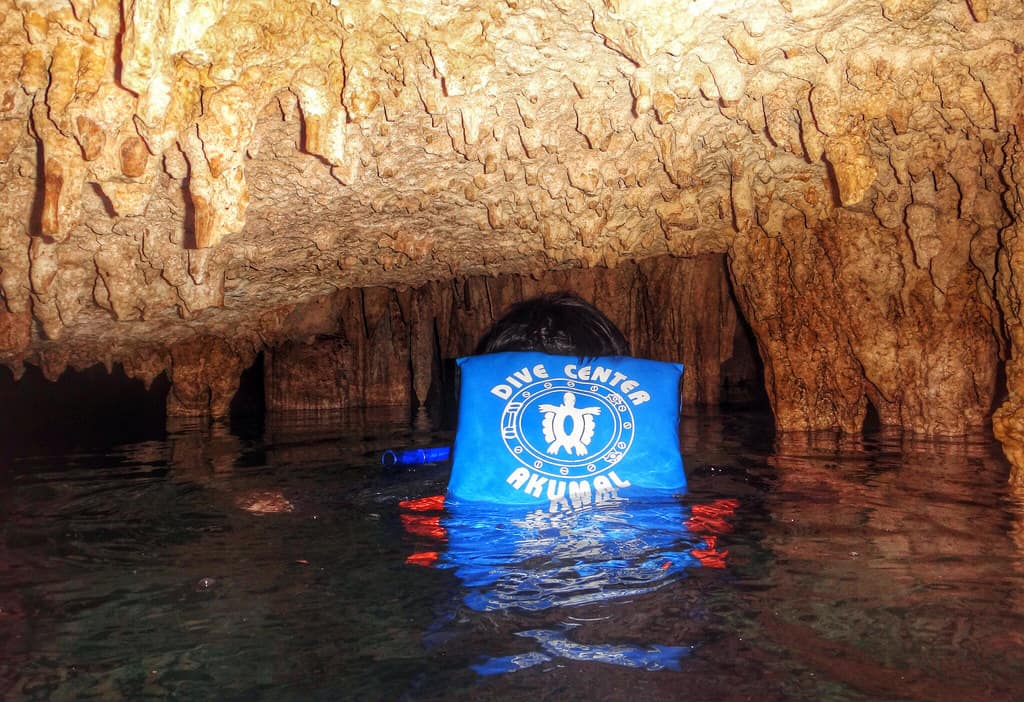 ZIP-LINING INTO CENOTES
Zip-lining is just another one of those things, like bungee jumping or skydiving, that I just have no interest in. Partly because of my fear of heights and partly because this activity just seems crazy, I never thought I'd see myself take part.
Again I was proven wrong and the next thing I knew I was zip-lining into the cold waters of a cenote down below.
Feeling the wind in my hair, it was certainly a unique way to take in the landscapes of the underwater world and jungles surrounding us. And while I'm sure I'll being seeing more mild zip-line courses in my future, don't expect me to be taking on the crazy intense ones of Costa Rica anytime soon!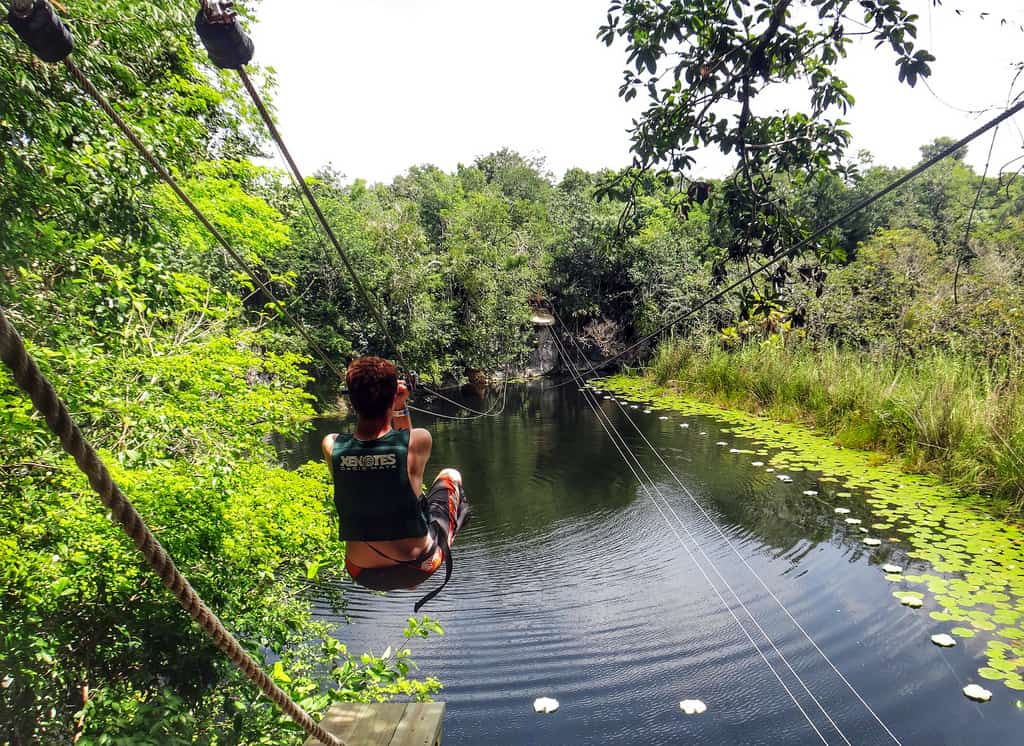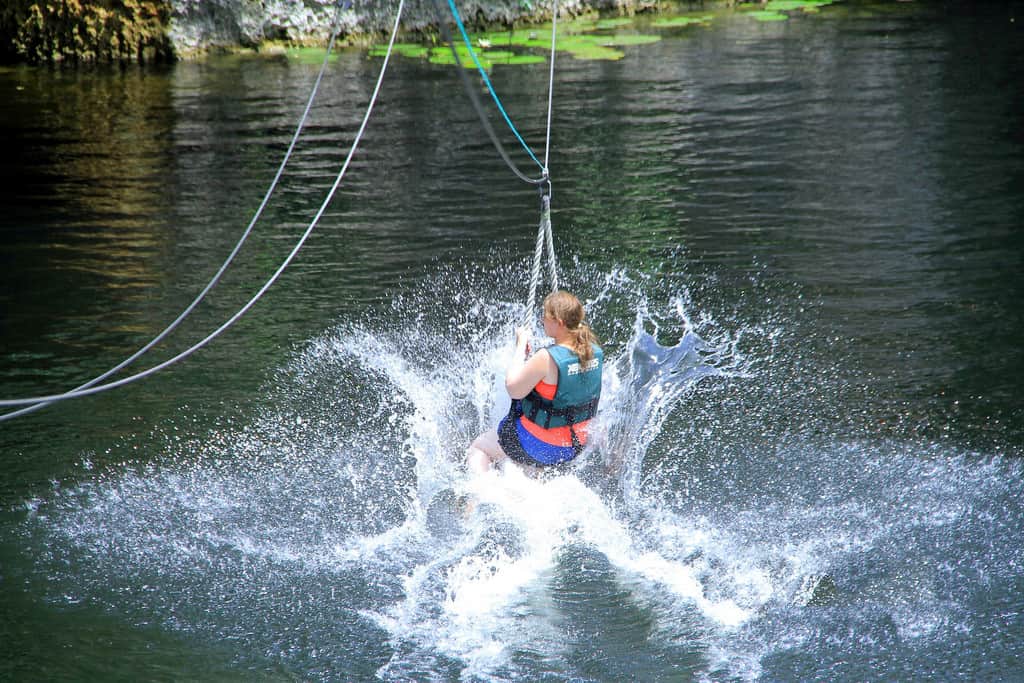 BIG GAME FISHING
The one adventure activity I was genuinely excited for was big game fishing. I went on my fair share of fishing trips growing up, and while I hadn't put my skills to test in years, I was more than ready to get back out there.
The weather started out horrible and we almost didn't go out because the waves were so bad, but we convinced them to take us out anyways.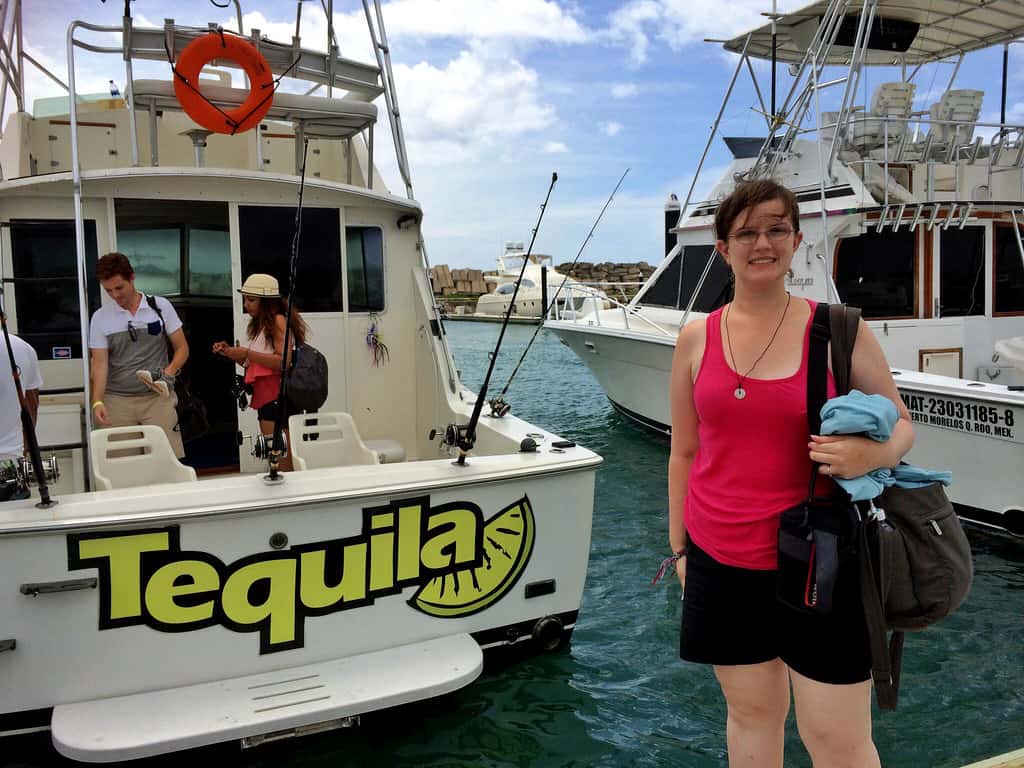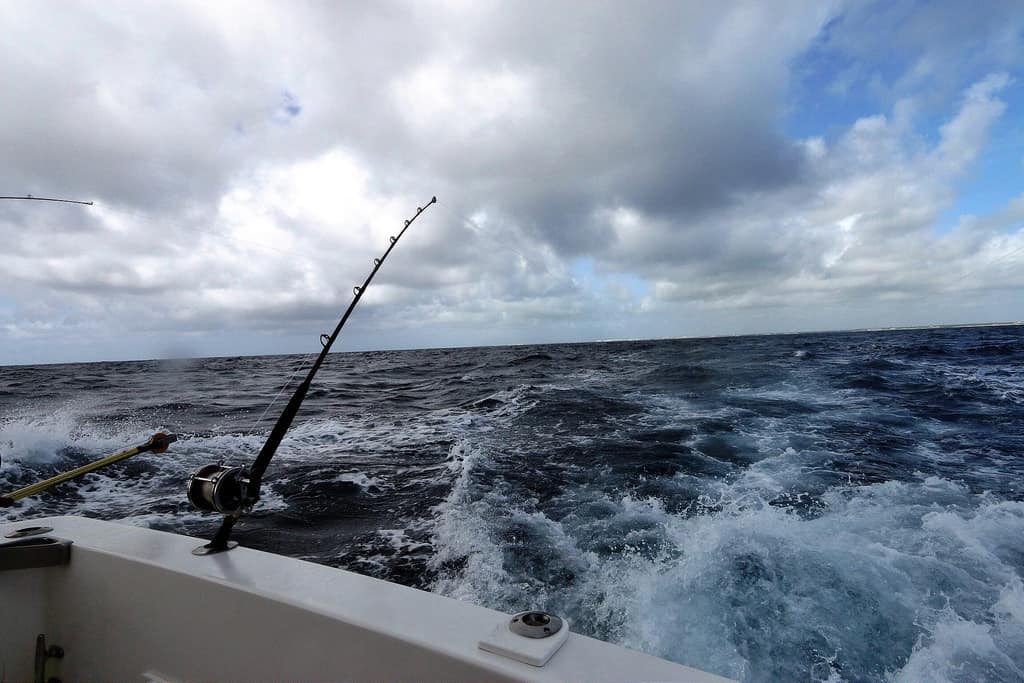 Maybe it wasn't the best idea as half our boat ended up sick, but that didn't stop us from still trying to chase down fish hoping to snag that big catch. In the end we only ended up making one catch, but it was so worth it.
Look at the teeth on that barracuda!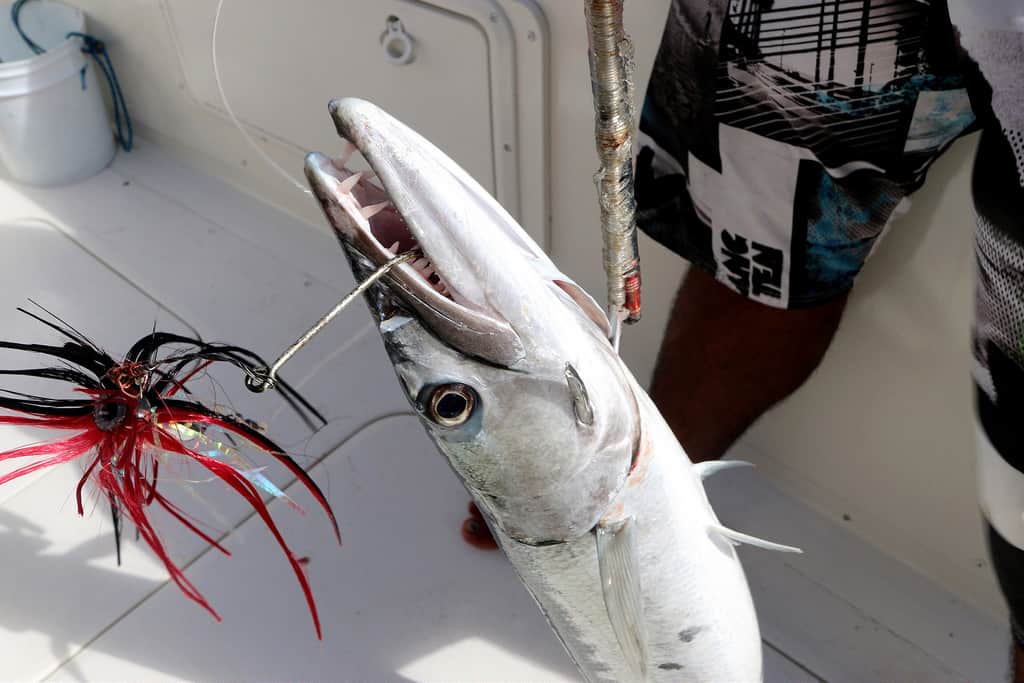 I think I've had enough adventure to last me for a while. 😉
ARE YOU ADVENTUROUS? WHAT ARE YOUR FAVORITE HEART-PUMPING ACTIVITIES?
A special thank you to the Riviera Maya Tourism Board, Alltournative Ecoarchaeological Expeditions and the Cancun Convention & Visitors Bureau for hosting our stay in