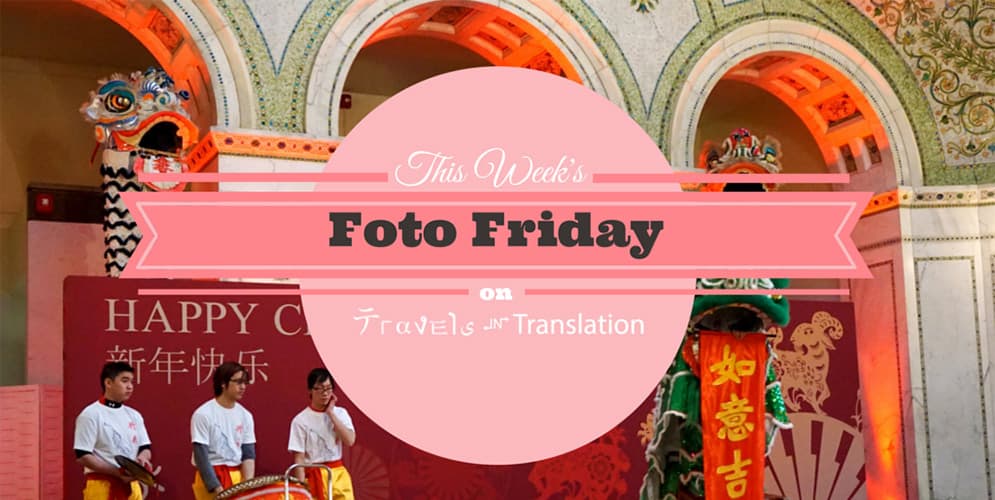 Every Friday I'll be sharing a photo from someplace in my travels.
This week's photo is of ringing in the Year of the Ram in Chicago.
Yesterday saw the start of Chinese New Year! As all our friends and family were celebrating back in Hong Kong, we decided that we should celebrate here in Chicago. So dressing up in red, I headed out to the Cultural Center of Chicago for their CNY Kickoff Party!
The festivities started with a bang as gongs were bashed and a lion danced its way to center stage. Following the energetic lion dance, we were treated to additional displays of Chinese dance, traditional puppetry and material arts. While it might not be as exciting as the fireworks and parades going on in Hong Kong, it was still a nice way to ring in the New Year Chicago style!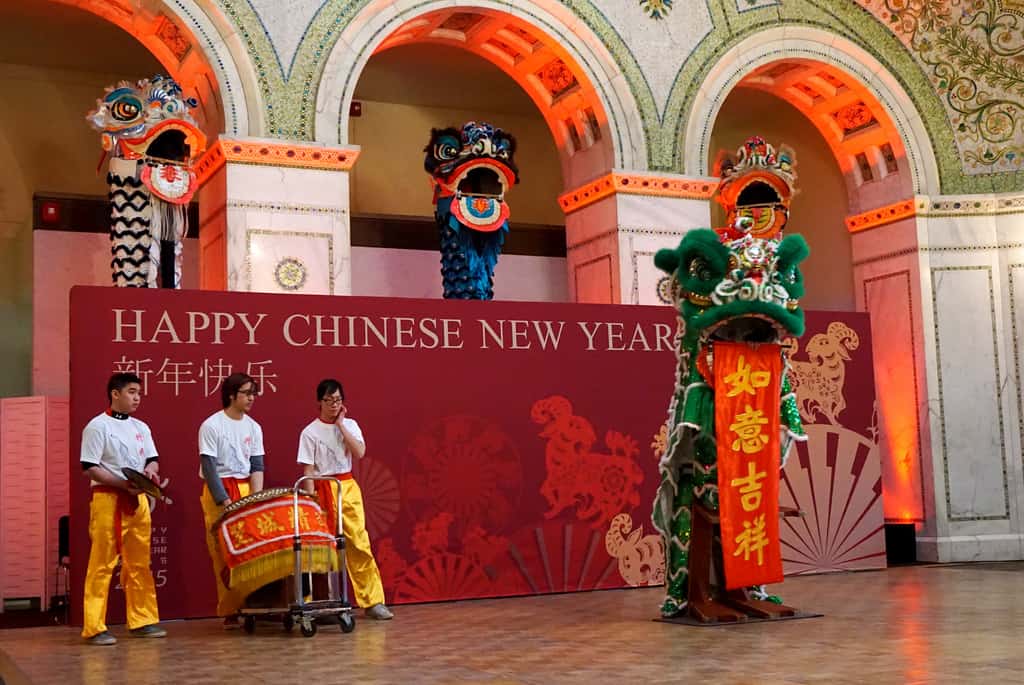 If you enjoyed this photo, please share it!