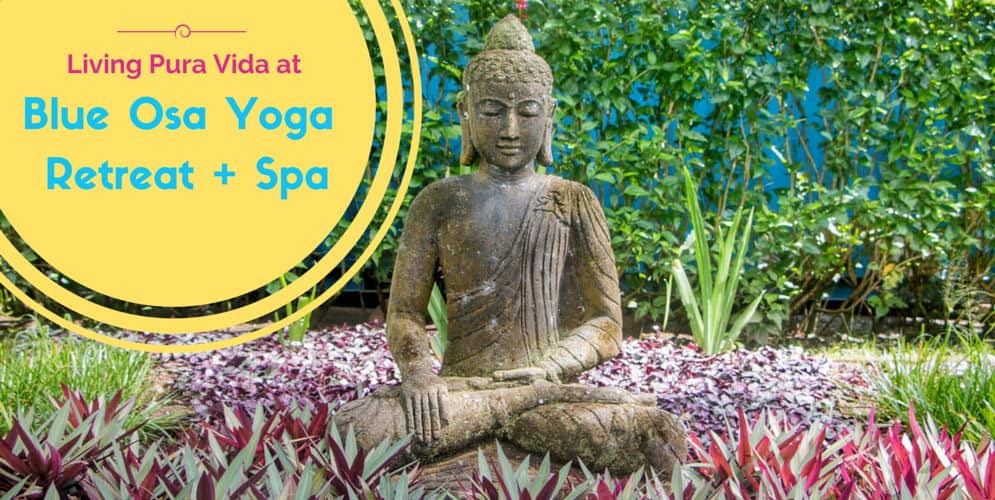 I didn't know a whole lot about Central America or Costa Rica before visiting, but if there's one thing I knew, it was pura vida.
Literally meaning "pure life", this little phrase commonly used as a greeting packs a big punch. Pura vida is Costa Rica's namaste; acknowledging gratitude and living life to the fullest.
With awareness of this phrase quickly spreading, people have been flocking to Costa Rica like crazy to do some soul searching in hopes of finding their own pura vida. 
As many of you may know, back in August I turned 25. Queue quarter life crisis I joked, but really, there was some truth behind it. I had just quit my job in Hong Kong and had moved back to the US with no plan. What was I doing with my life?
Then, I was invited on a week-long yoga retreat at Blue Osa Yoga Retreat & Spa, deep in the jungle of the Osa Peninsula in Costa Rica.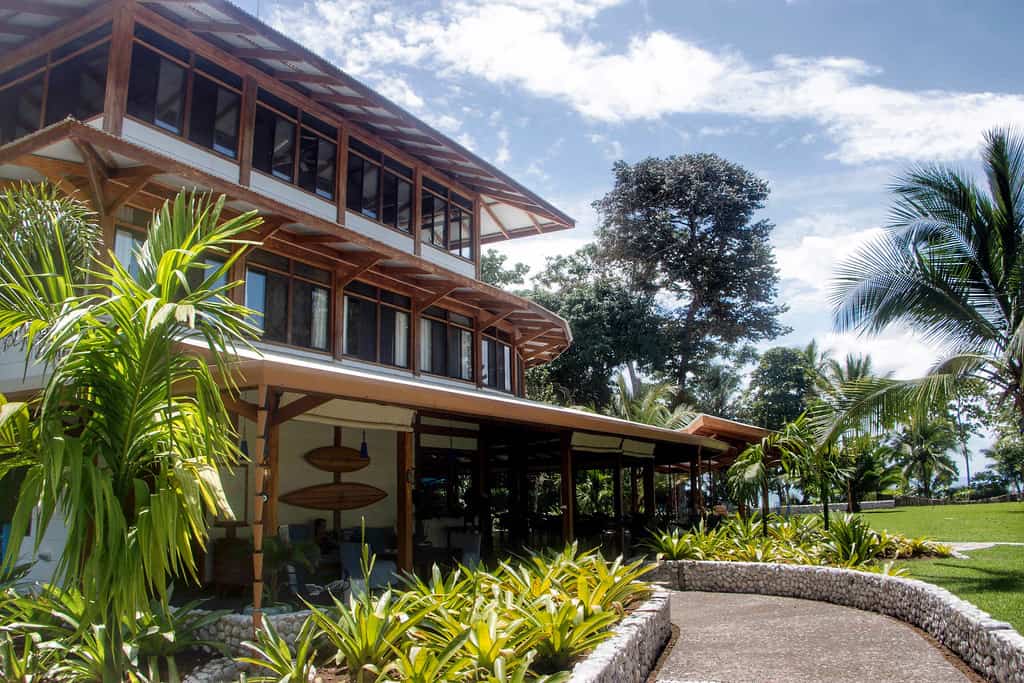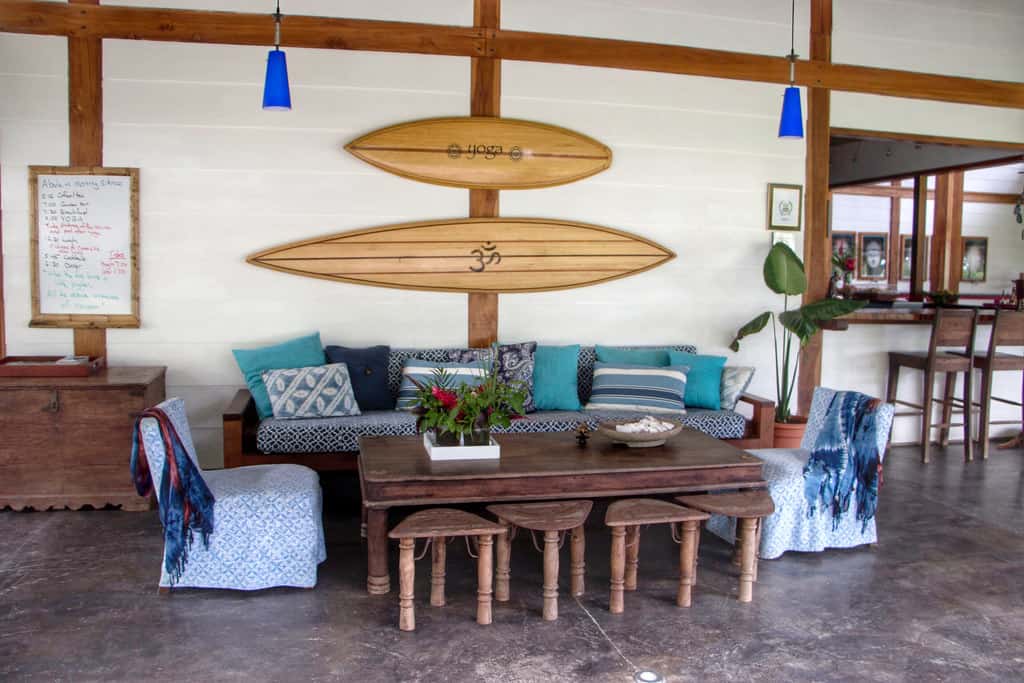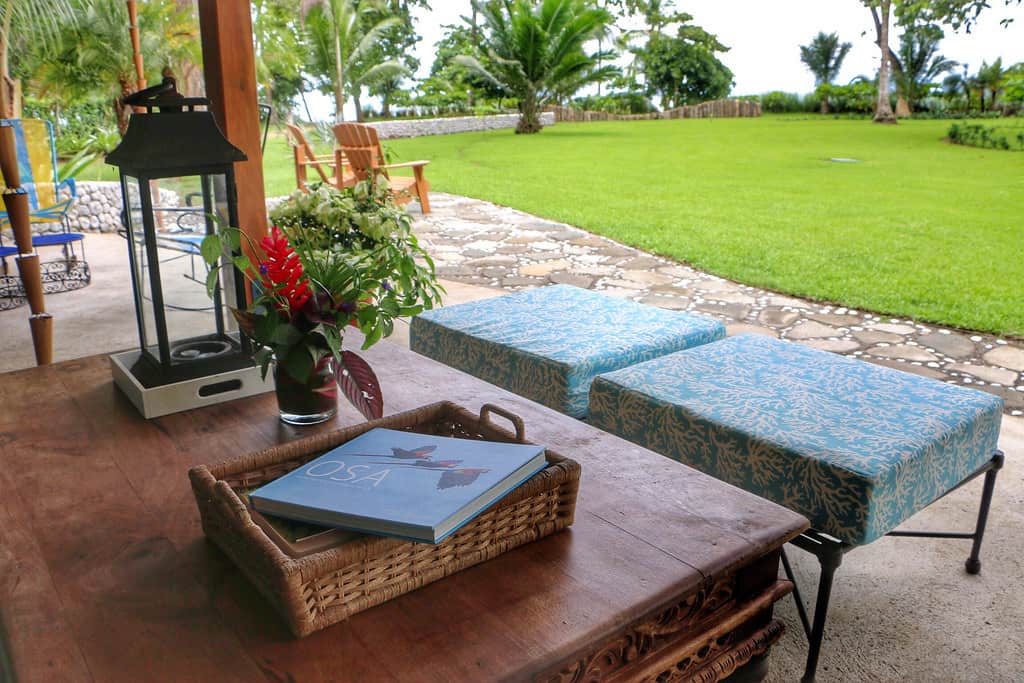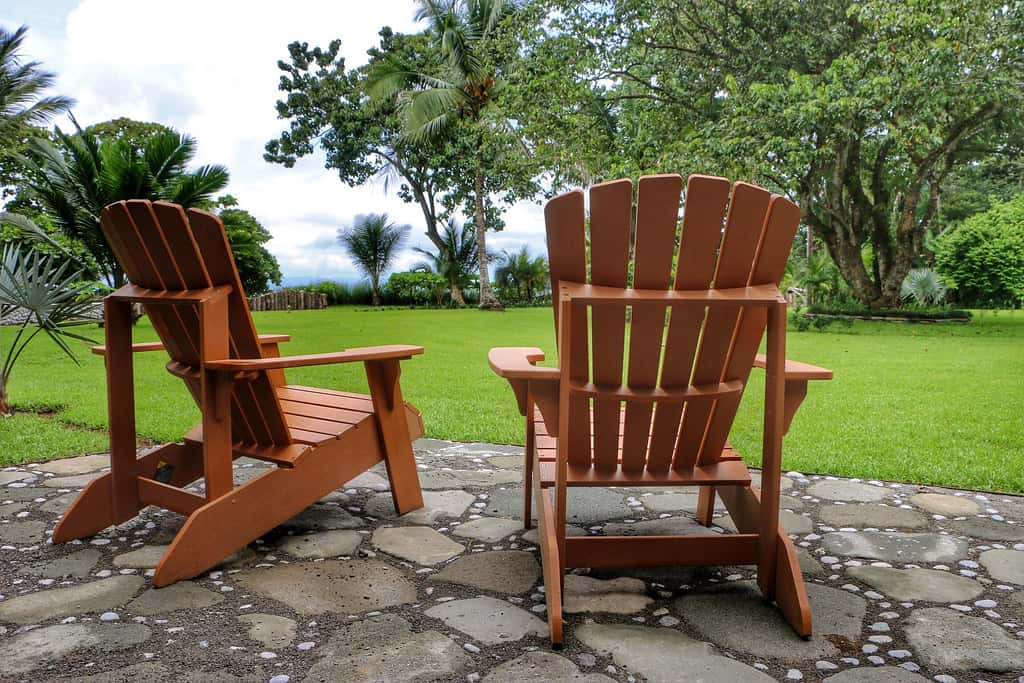 The Osa Peninsula is known for its pristine rainforest hardly touched by tourism. Despite knowing this, it still shocked me when the little plane landed and there was not a hotel in sight.
A trip to the Osa promises leaving behind sterile chain hotels and restaurants, and instead trading them for tiny eco-resorts, mile upon mile of black sand beaches, and the chance to get in reconnect with nature.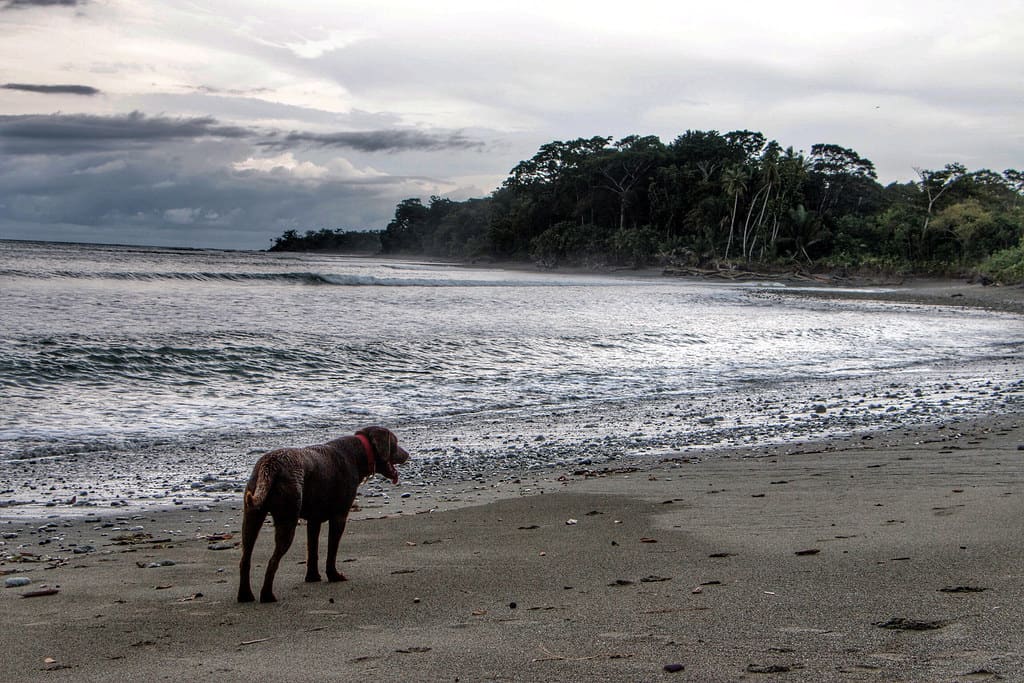 Blue Osa is known for its sustainable tourism, healthy farm-to-table meals, and beautiful beachfront views. It's the perfect location to nourish your body, mind and spirit through their morning meditations, daily yoga sessions and clean eating.
It's the perfect place to go when you need to clear your head and find some answers, your pura vida— even if you don't think you have any questions.
MY WEEK AT BLUE OSA
After landing in Puetro Jimenez in a tiny airplane of death, we then continued to drive 10MPH for eight miles down a winding (and insanely bumpy) dirt road. Finally, we reached the entry of Blue Osa. See? I told you it was secluded.
Immediately I was whisked off to a soothing massage. Not a bad way to kick off a week of relaxation if I do say so myself.
The rest of the day was spent exploring the property, lounging by the pool, and playing with resident pups Rama, Pete and Steve on the beach. Once all the guests arrived, we were each shown to our rooms for the week.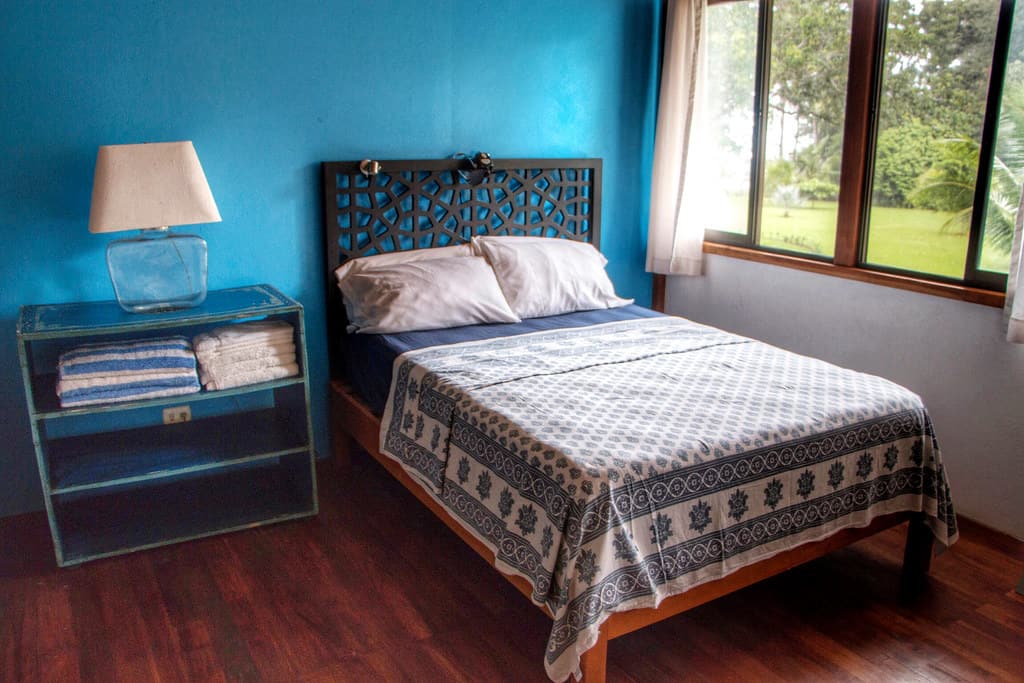 Modestly furnished, each room was bright and cozy, while keeping green design in mind.
As there is no air-conditioning, we often kept our window open. The sounds of waves crashing in the distance, only added to the relaxing atmosphere. And when the wind picked up, melodic chimes could be heard from down below.
Wandering around the premises, there were many Buddhist and Zen touches, which reminded me of the many temples I visited in Asia.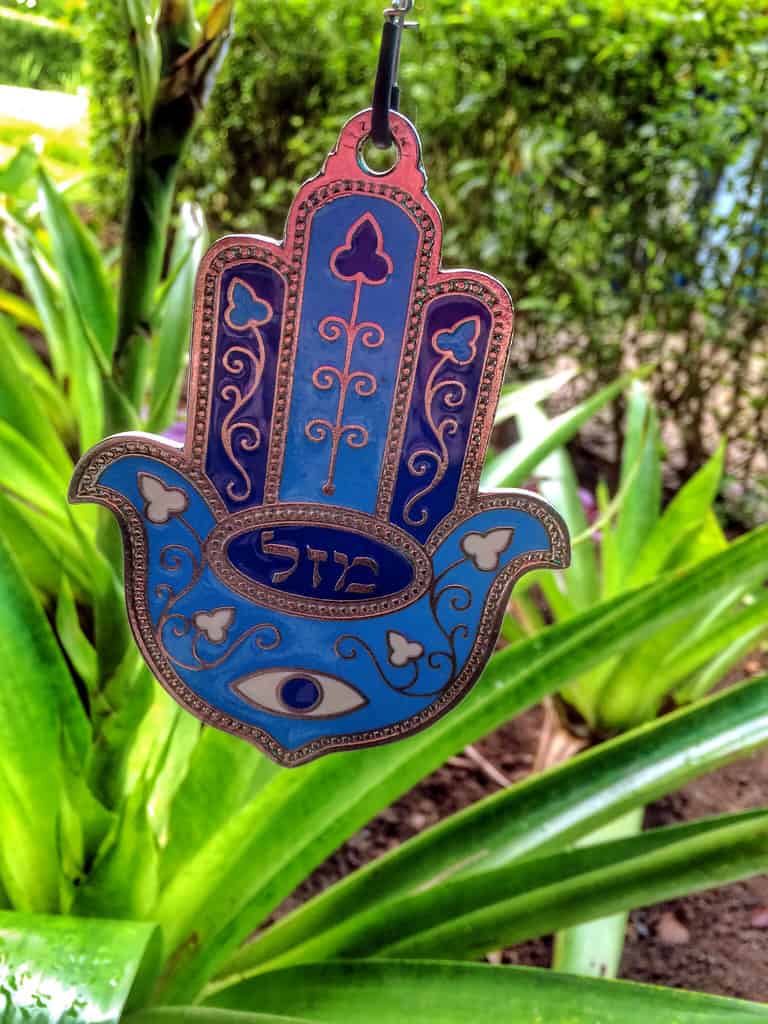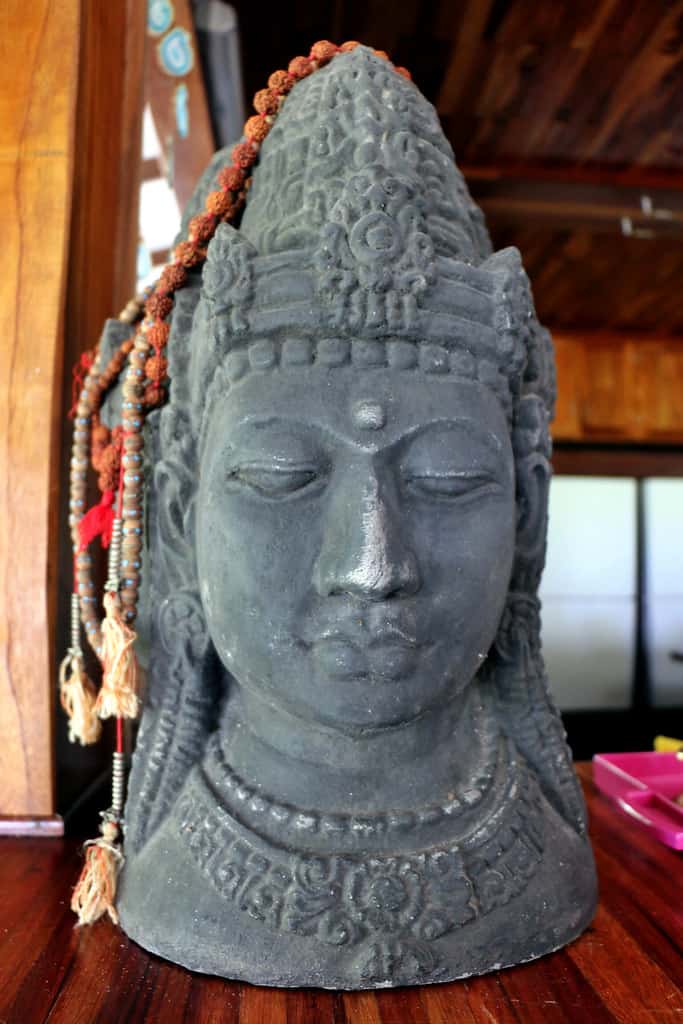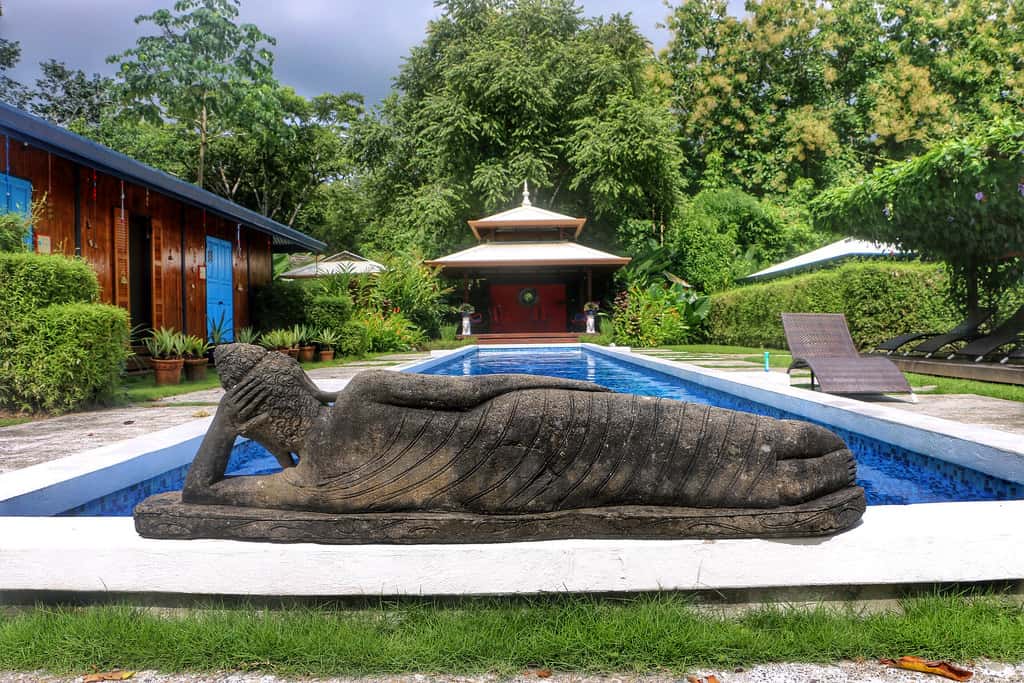 Each morning, we would begin our day observing silence, but that didn't mean that nature would always follow suit. More often than not, I was awoken to the sweet sounds of scarlet macaws chattering in the trees and the more horrible sounds of howler monkeys, which sounded like a baby seal getting clubbed.
That's one of the fun parts about being in the Osa, you truly are in the jungle, so you never know what wildlife you'll encounter lurking about ready to kill you.
And each evening, we would return to our room wondering what critter had also found its way in. When we were lucky it was simply Pete or Rama or cute little geckos, but on other occasions it was a giant black centipede, or worse, scorpions.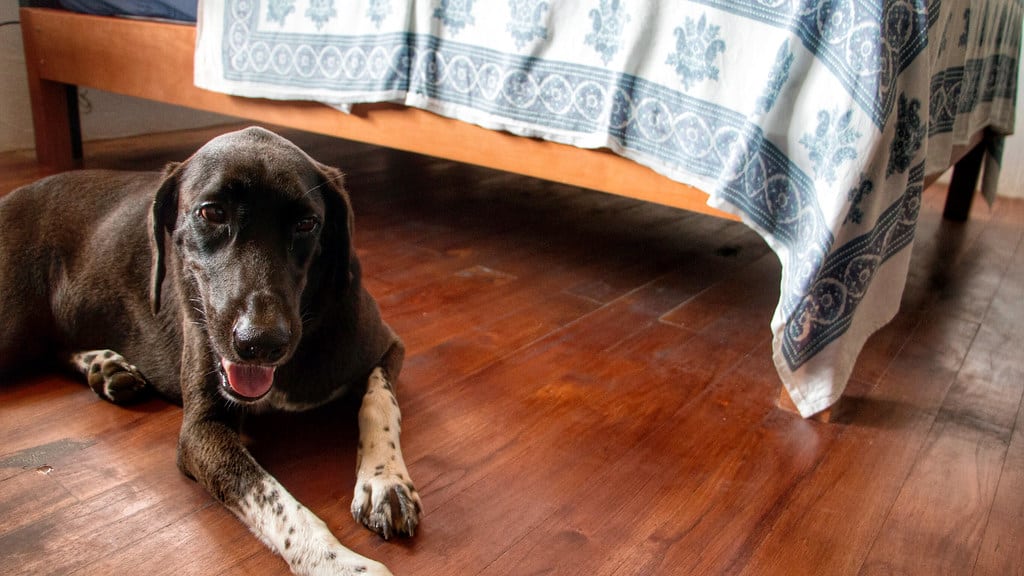 As the bell rang signaling breakfast, most people were already downstairs with their laptops.
The Wifi overall was spotty, encouraging everyone to semi-disconnect for the week. Most people complained that the internet didn't even reach their rooms, so everyone just hung around the common areas when they needed their internet fix. I, however, appreciated the state of the internet and took it as a welcomed opportunity to feel relieved of work for once in my life.
Breakfast, like all meals at Blue Osa, was beyond incredible. Almost all meals were either dairy-free or gluten-free, and all organic and vegan.
They actually have their own garden where they grow a lot of their own food. Perfect for those who want to practice self-sustenance and clean eating.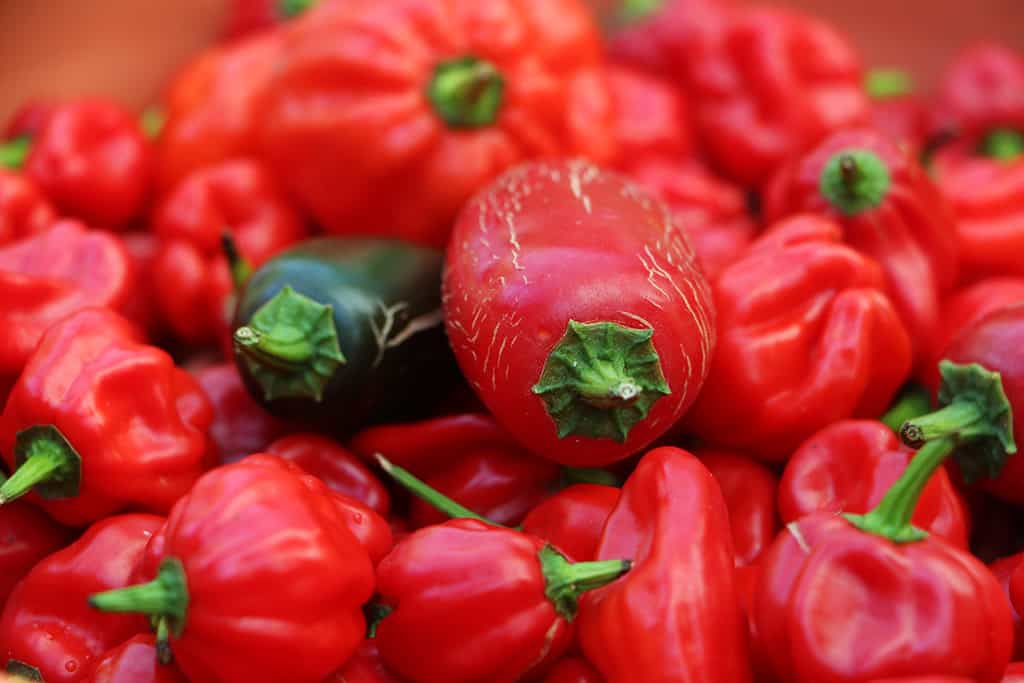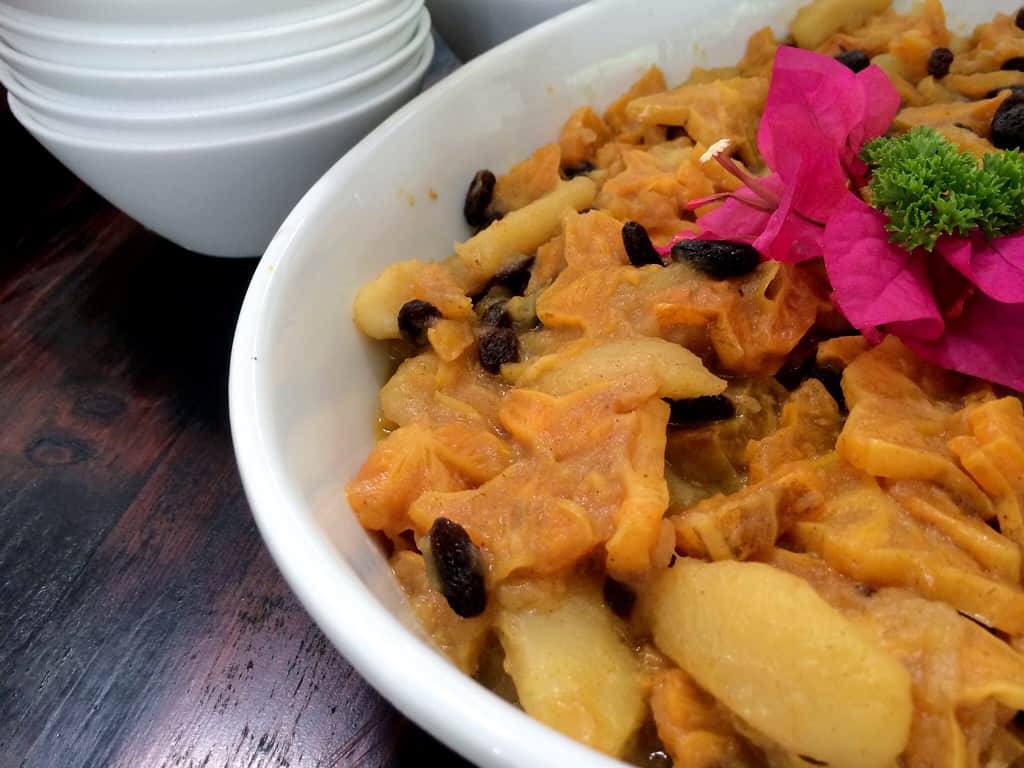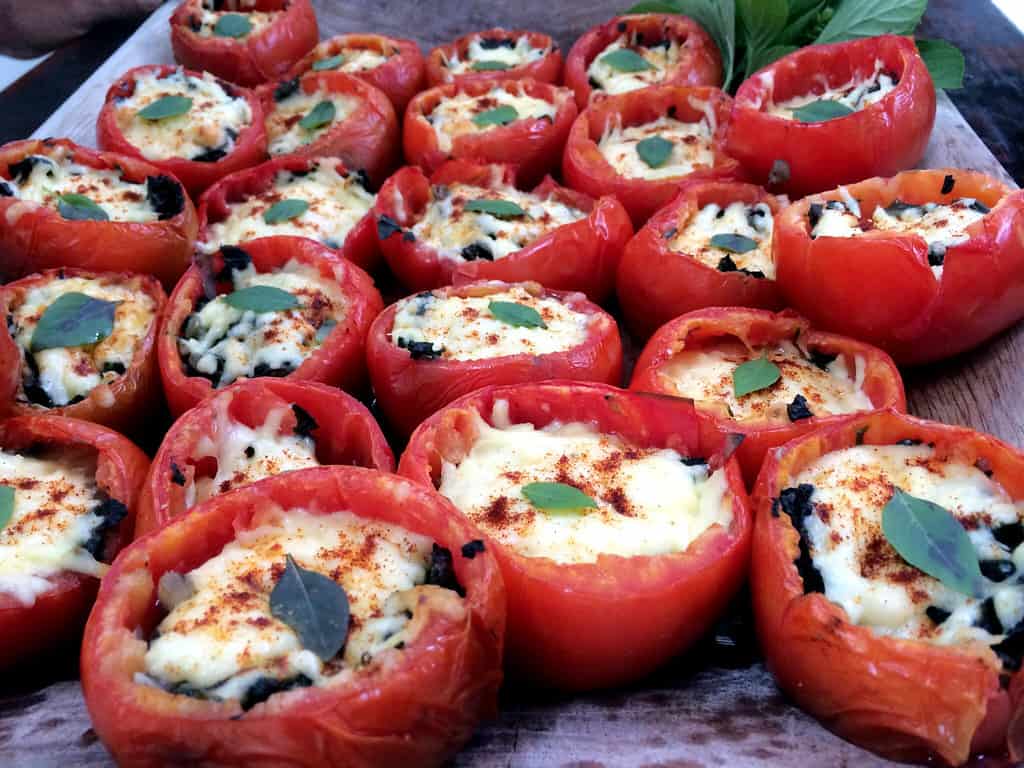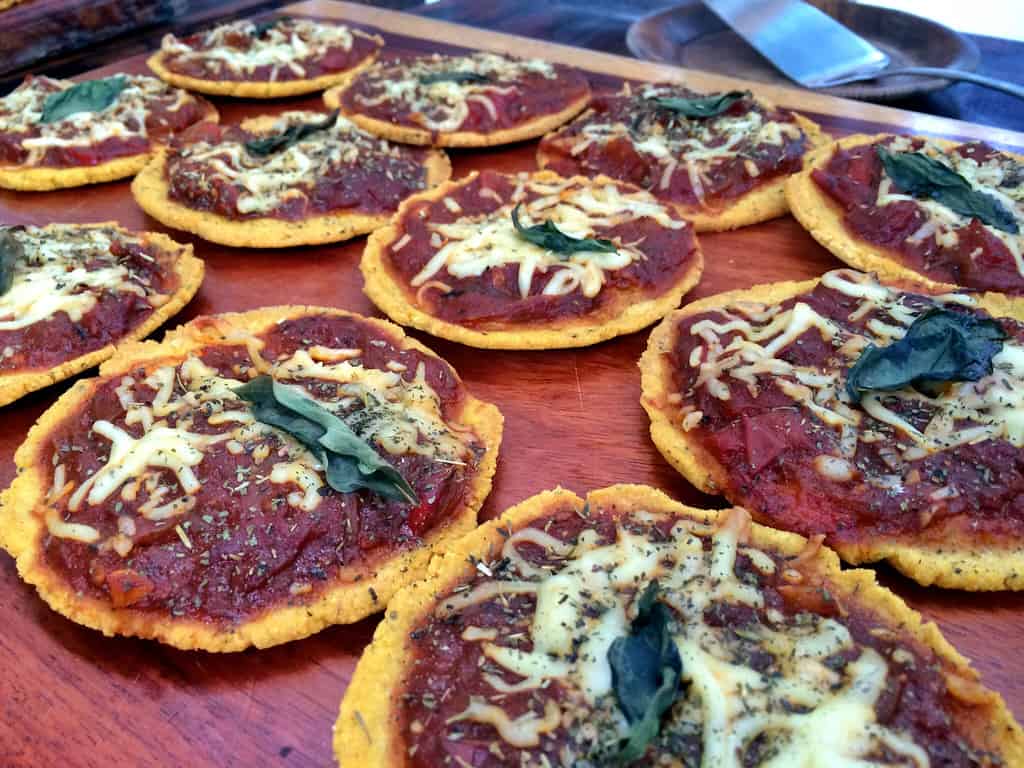 The farm-to-table meals were all prepared daily by French chef Marie and her amazing team. Before we actually dug into each meal, they would lay everything out and talk about what they each prepared as we gave thanks and reflected on our day.
Marie is currently working on a cookbook called Voila, and I can't wait to buy it. All of her dishes were healthy, and surprisingly delicious. And that's coming from a meat eater.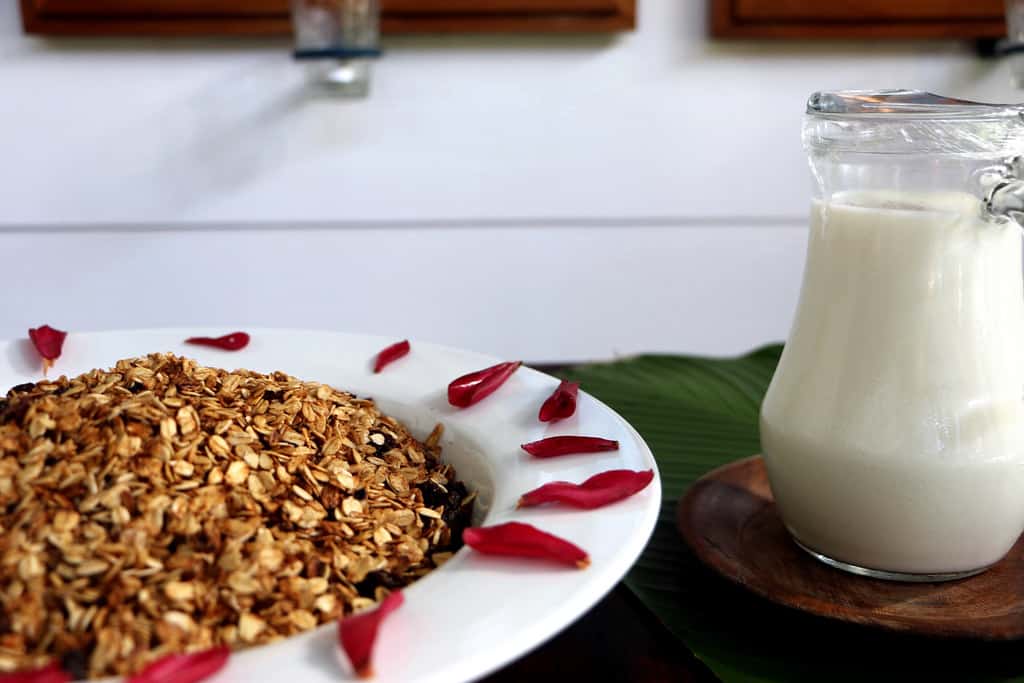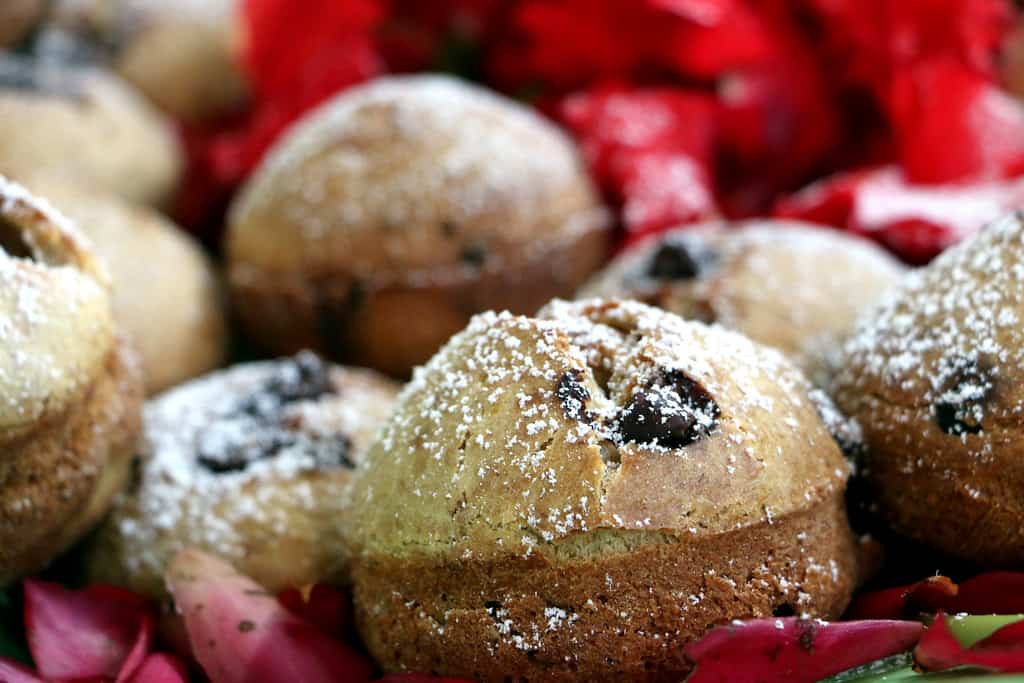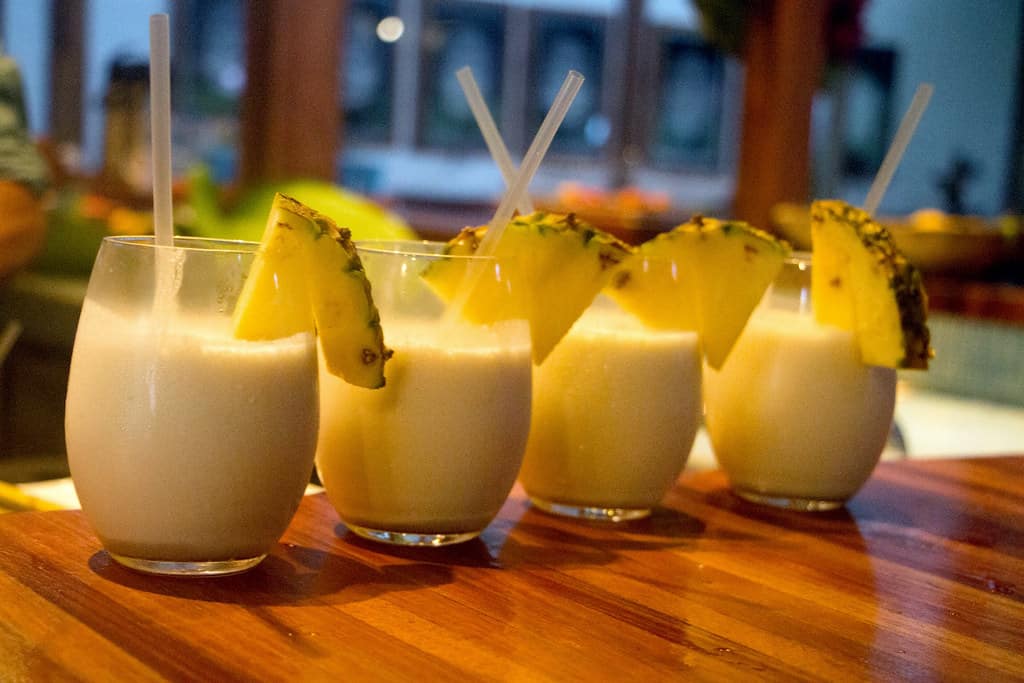 While I'll admit that by the end of the week there was nothing I was craving more than a burger, eating vegan for that week did have me feeling better than ever with lots of new-found energy.
Energy that was the spent engaging in adventurous activities and daily yoga. 
From kayaking through mangroves and whale watching (note about the weight limit when kayaking), to trekking through the rainforest and releasing baby sea turtles, we spent each day pushing our bodies and minds only to ground ourselves later on at yoga.
The bell rang. It was time for our first yoga session.
Now, I had never done yoga before. Neither had Johnny.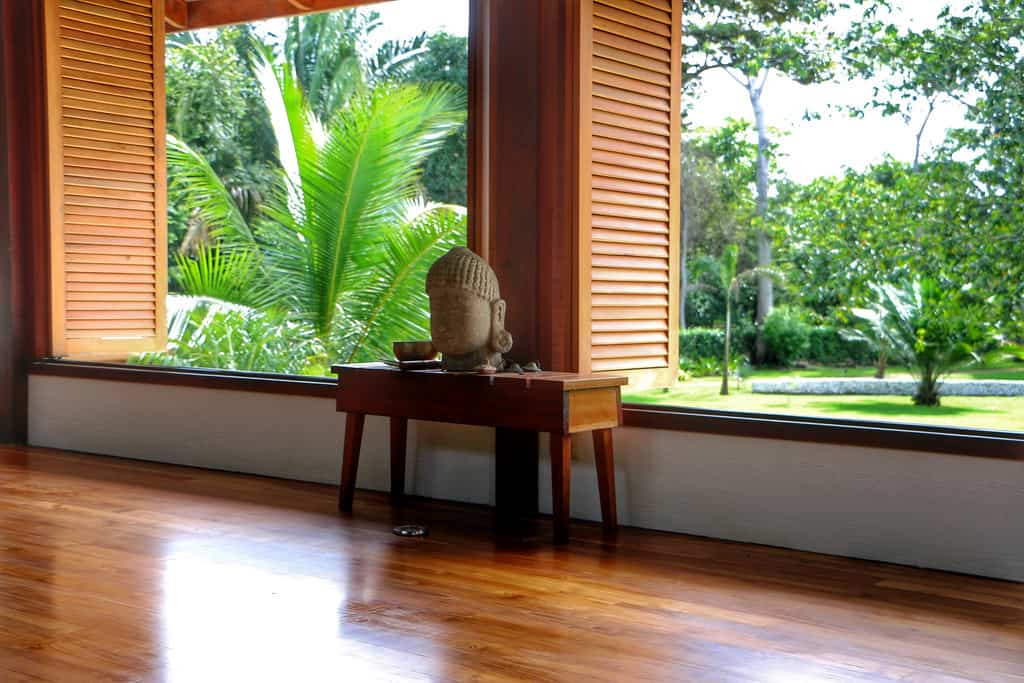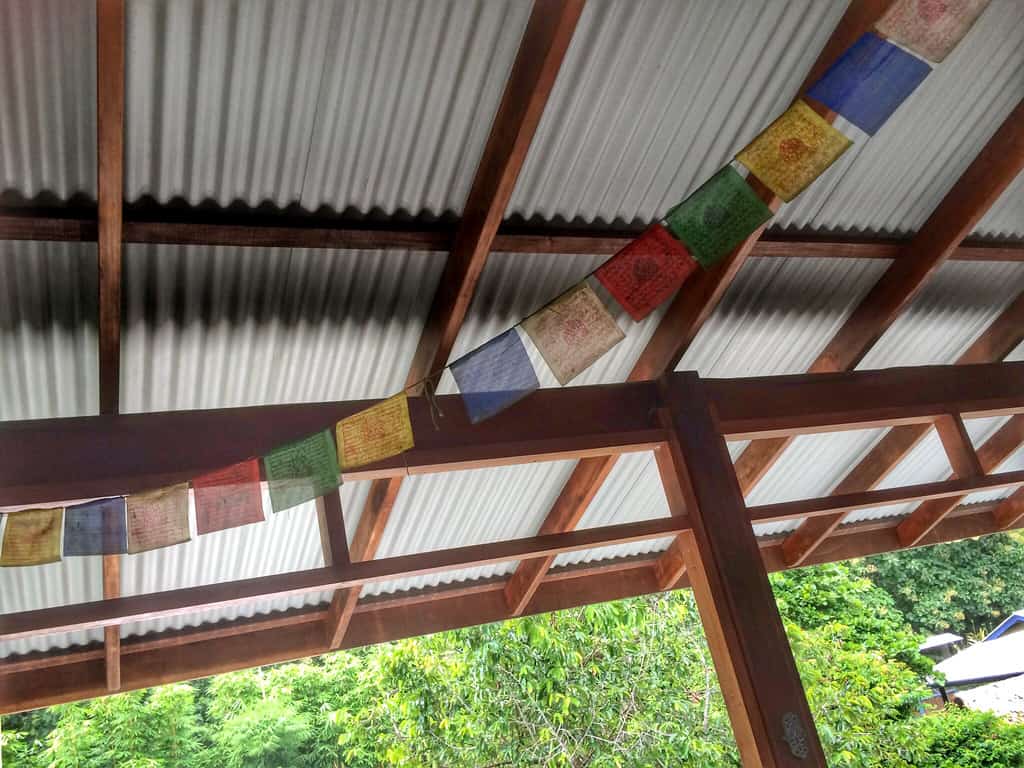 Grabbing our mats, we chose a spot at the back of the room to roll them out. After all, knowing that everyone else had prior yoga experience, I did not want them to see me spending most of the class in child's pose– not that I even knew what that was yet.
Aaron, the owner of Blue Osa, met us upstairs where he switched roles becoming Yogi Aaron. Having taught yoga since the early 1990s, it was Aaron's dream to create an environment where people could come to nourish the mind and body.
As I laid on the floor in shavasana– calm, listening to the nearby ocean, I'd say he was pretty successful.
He began each session with a talk about life, why Asana and finding stillness.
As we began to move through the different poses and through Sun Salutations, I began to notice my mind becoming still. Even in only a week, I felt my posture changing and felt renewed. Despite hating any sort of workout (especially in groups), I actually really, really enjoyed it.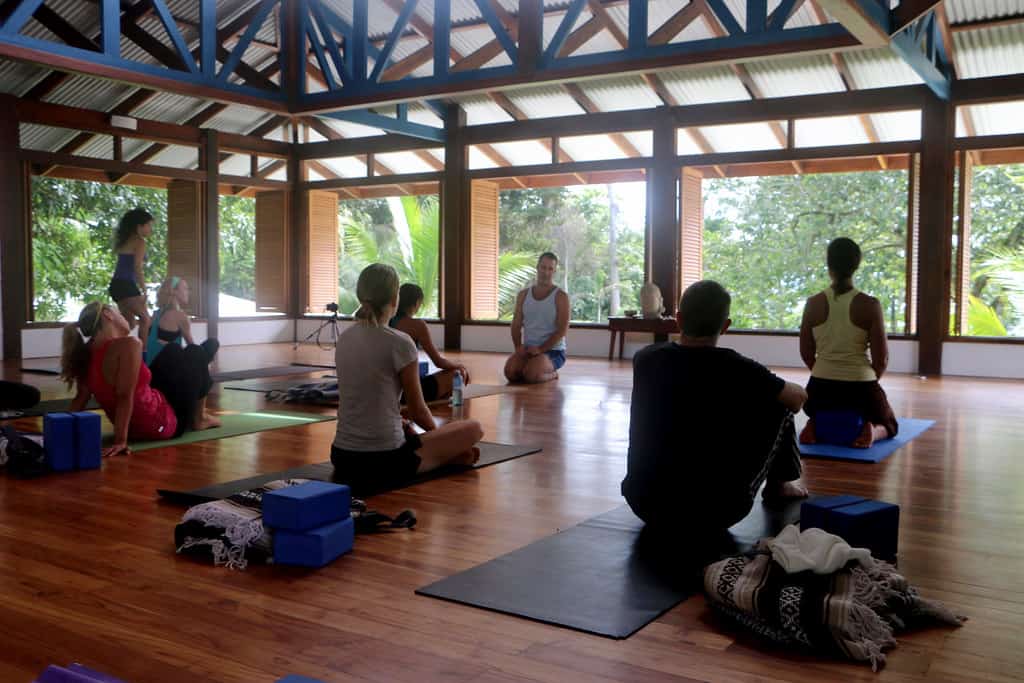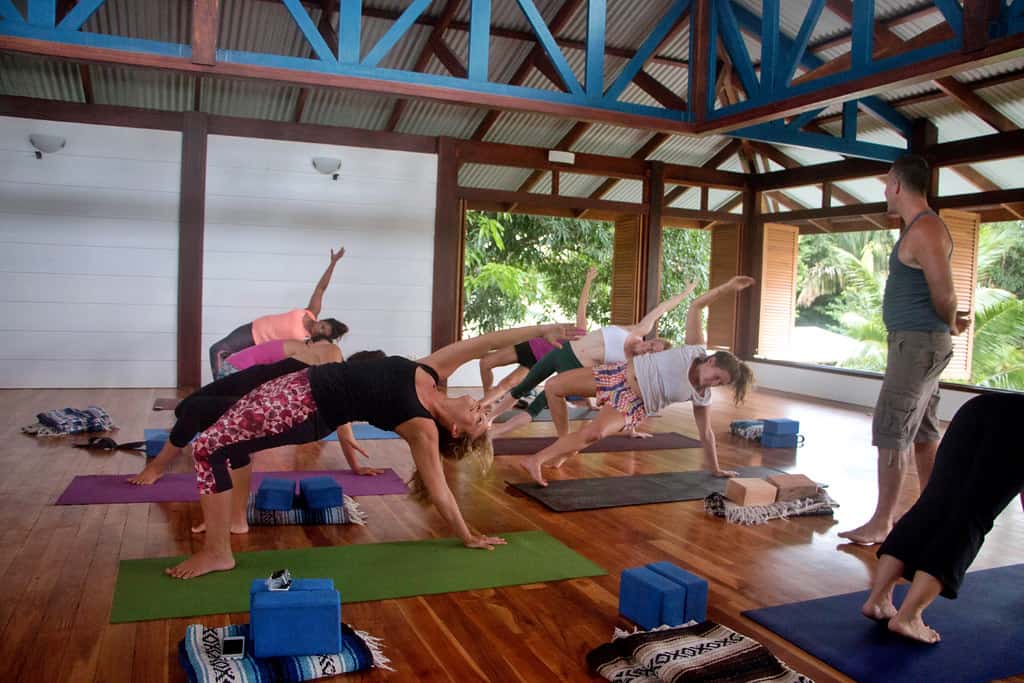 I'm not going to say yoga is easy– because it's not. It's challenging, but in a good way. A way that invigorates you and rewards you.
I left Blue Osa Yoga Resort & Spa feeling rejuvenated and inspired for change.
And guess what? I'm still practicing yoga six months later.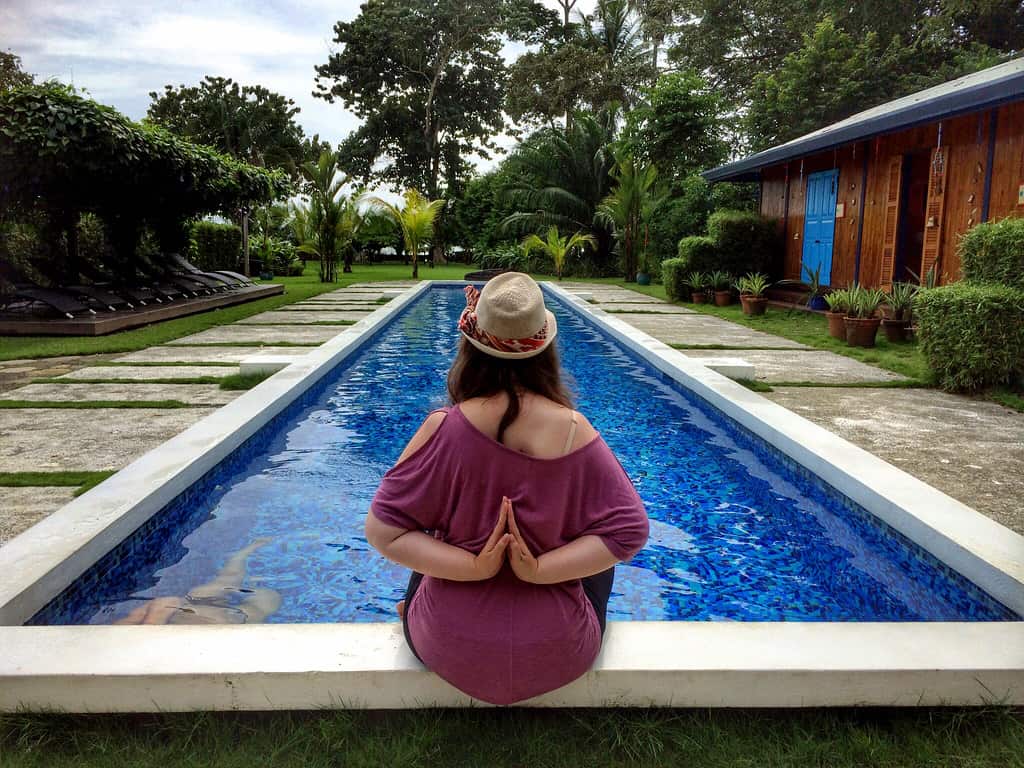 HAVE YOU PRACTICED YOGA BEFORE? HOW DO YOU FIND PURA VIDA?
WE WERE GUESTS FOR THE WEEK OF BLUE OSA YOGA RETREAT AND SPA. AS ALWAYS, ALL OPINIONS ARE MY OWN REGARDLESS OF WHO'S FOOTING THE BILL.