Every Friday I'll be sharing a photo from someplace in my travels.
This week's photo is of Columbus Tower in San Francisco.
The Columbus Tower is one of my favorite buildings in all of San Francisco. Located on the border of the Financial District, its copper-green Flatiron style makes it standout amongst all the other more modern skyscrapers.
It was completed just in time for the San Francisco Earthquake to strip it down. Luckily, repairs were made and it's still standing strong today. It's hard to imagine what it looked like back then, with its shiny copper exterior, but I think I'd still like its oxidized green look better!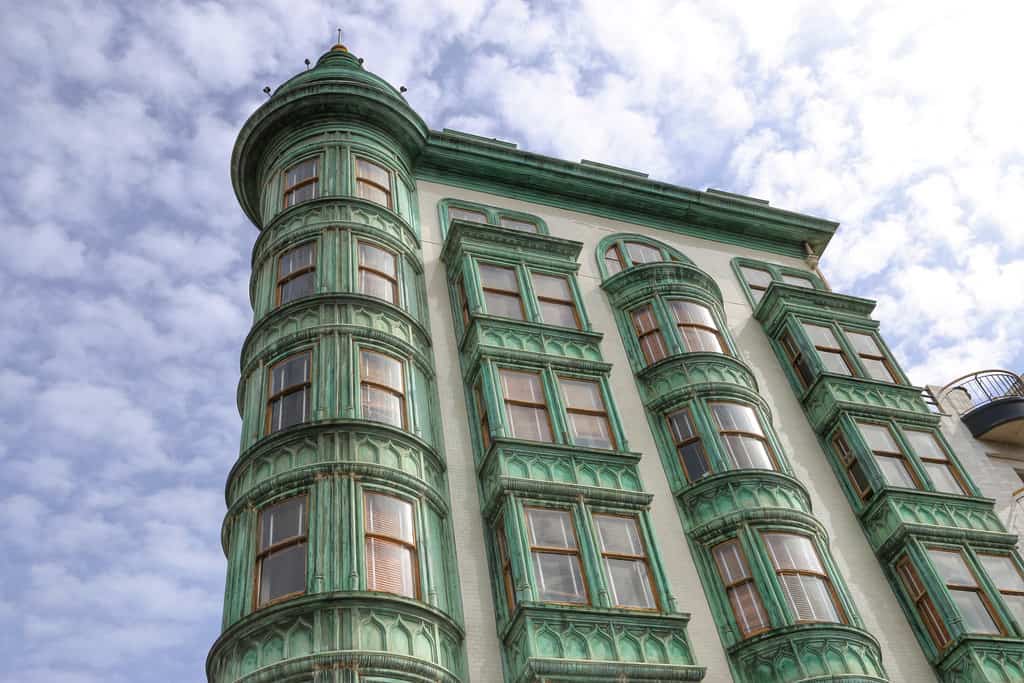 If you enjoyed this photo, please share it!