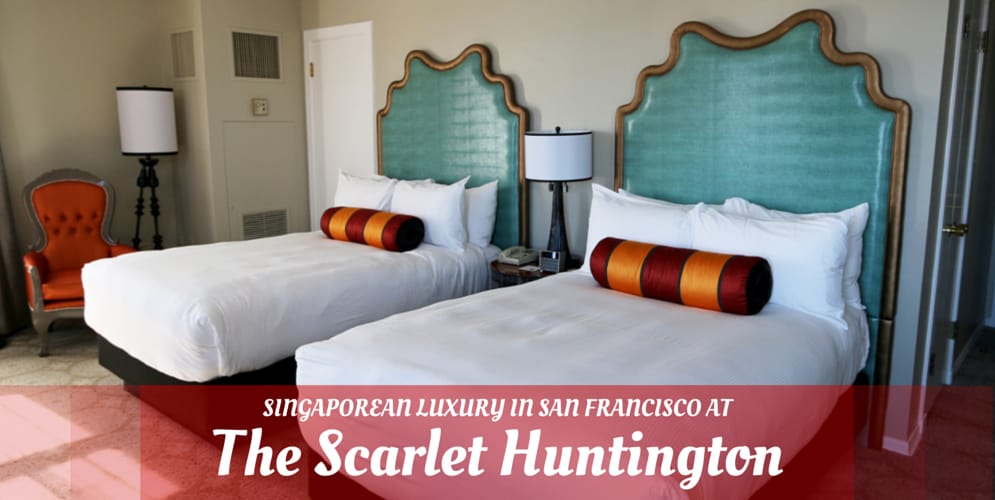 Complete with the grandeur of Straits Chinese architecture and that timeless San Francisco charm, The Scarlet Huntington hotel exudes luxury from the moment you lay eyes on it.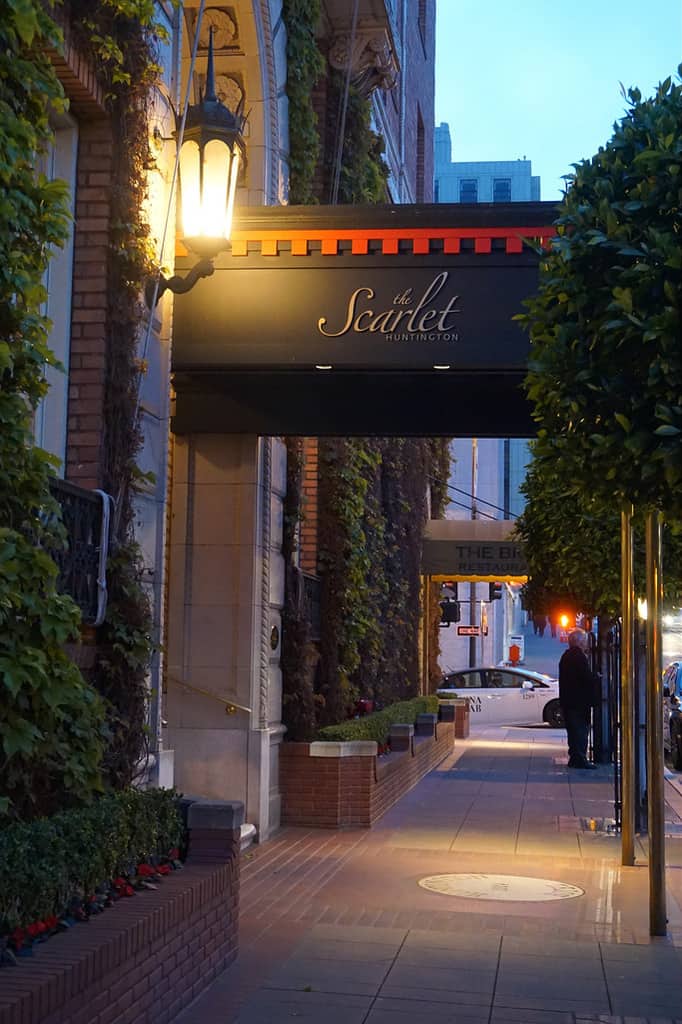 If that sentence is at all confusing, I'm going to assume it's because of the Straits Chinese part. 
Straits Chinese, also known as Peranakan, refer to those who were usually born in the British-controlled settlements of Singapore, as well as Malaysia's Melaka and Penang. They were often English-educated and went on the become the elites of Singapore.
You may remember how I previously visited both Singapore and Melaka and fell in love with the Chinese Straits shophouses and architectural style.
Well, when I found out that San Francisco had a hotel that mixed Straits Chinese heritage with the swankiness of Nob Hill, I knew exactly where I'd be staying.
***
One of San Francisco's original seven hills, Nob Hill (lovingly teased as "Snob Hill") was previously home to the four railroad tycoons and their mansions. The building that is now the four-star Scarlet Huntington was built originally as apartments to the Huntington Mansion. This historic landmark was later transformed into a hotel in 1945.
Sister hotel of The Scarlet in Singapore, The Scarlet Huntington manages to capture the spirit of 1920's San Francisco while effortlessly infusing it with modern-day luxury.
Its lobby makes a statement as it welcomes visitors.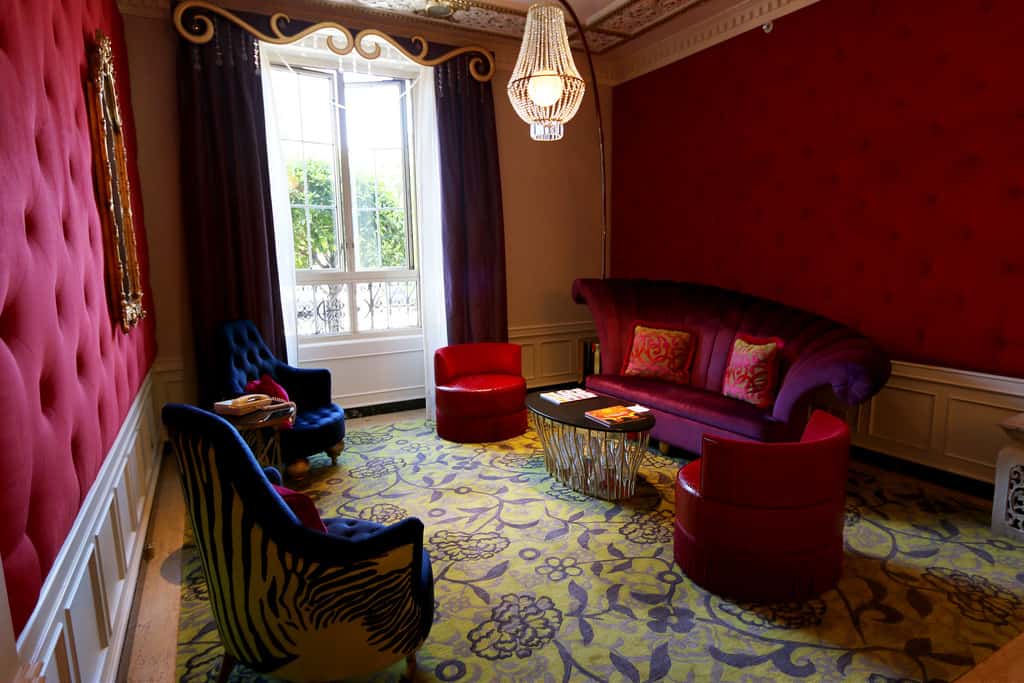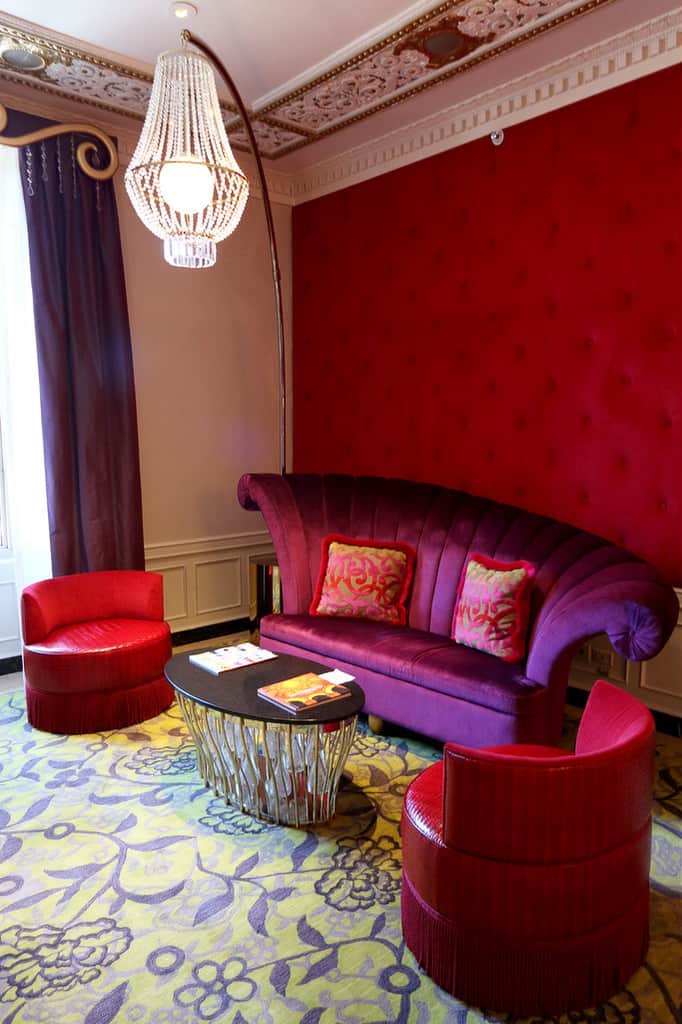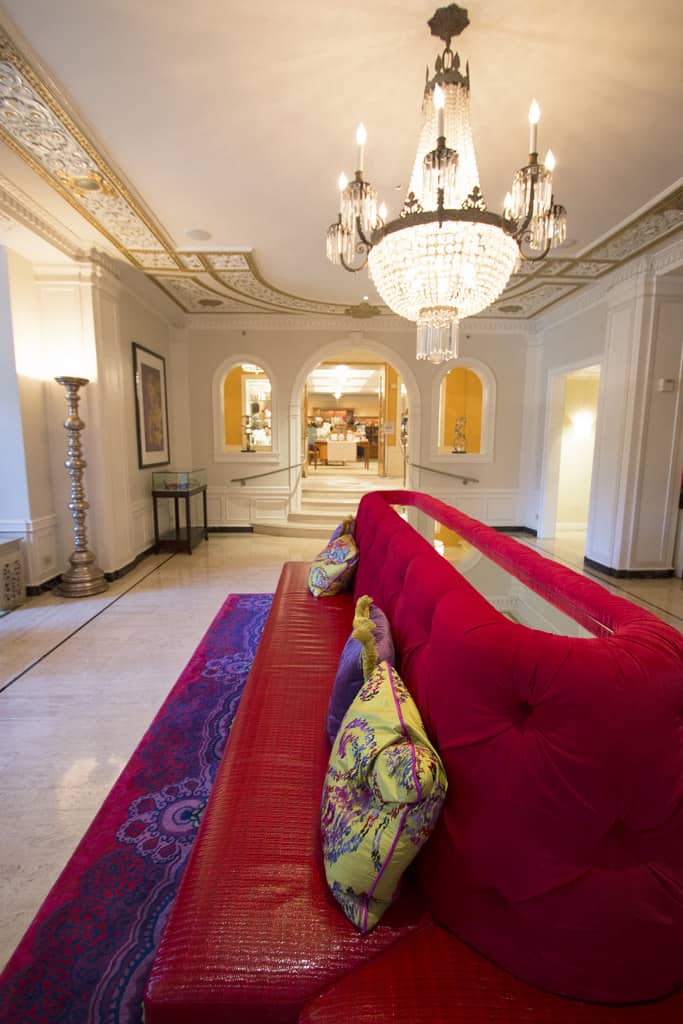 Within minutes the efficient staff had us checked in and the bellboy had already grabbed our bags to head upstairs. Opening the doors to our room I was pleasantly surprised as it exceeded all expectations.
Each of its spacious (and I do mean spacious) suites blends Singapore Straits Chinese-inspired design and art with splashes of bold color.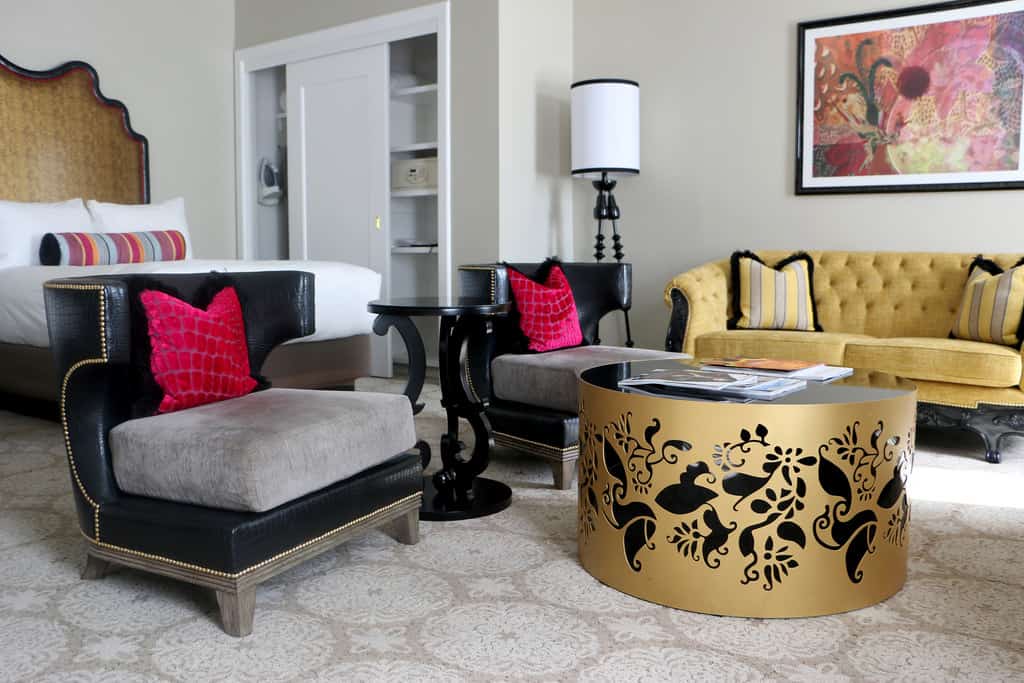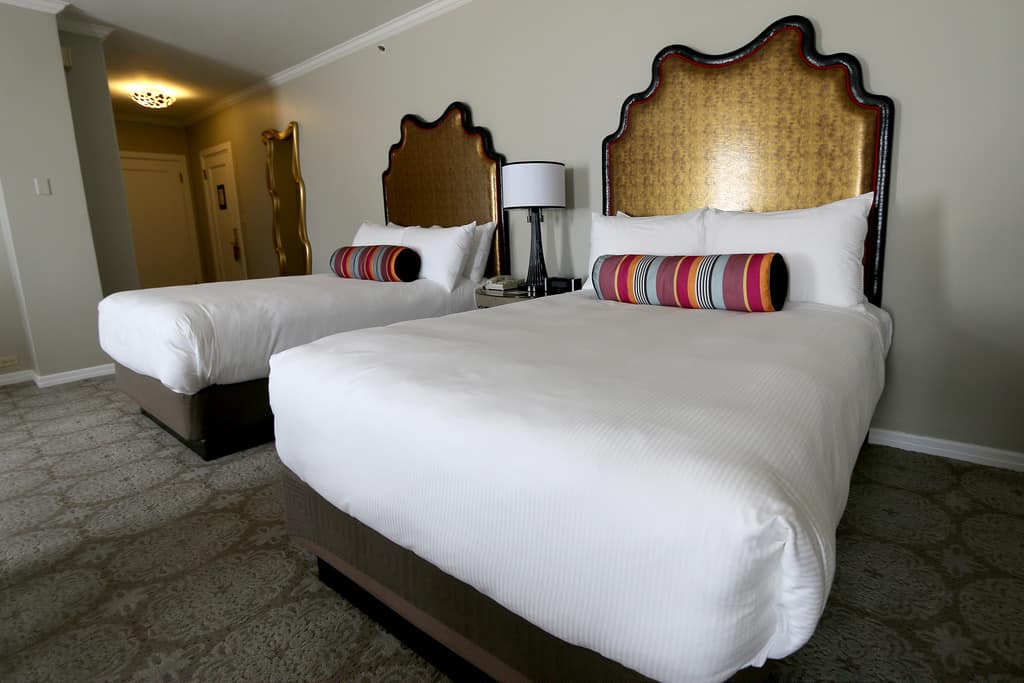 Oversized headboards adorn the plush, pillow-top beds like crowns, while lush L'Occitane toiletries await use in the airy bathroom. Had I been wanting to get any sort of work done, the writing desk or sofas would've been the perfect spot to do so– but who wants to do work when in San Francisco?
Opening the double-windows, our room overlooked the city with the beautiful Grace Cathedral and Huntington Park around us.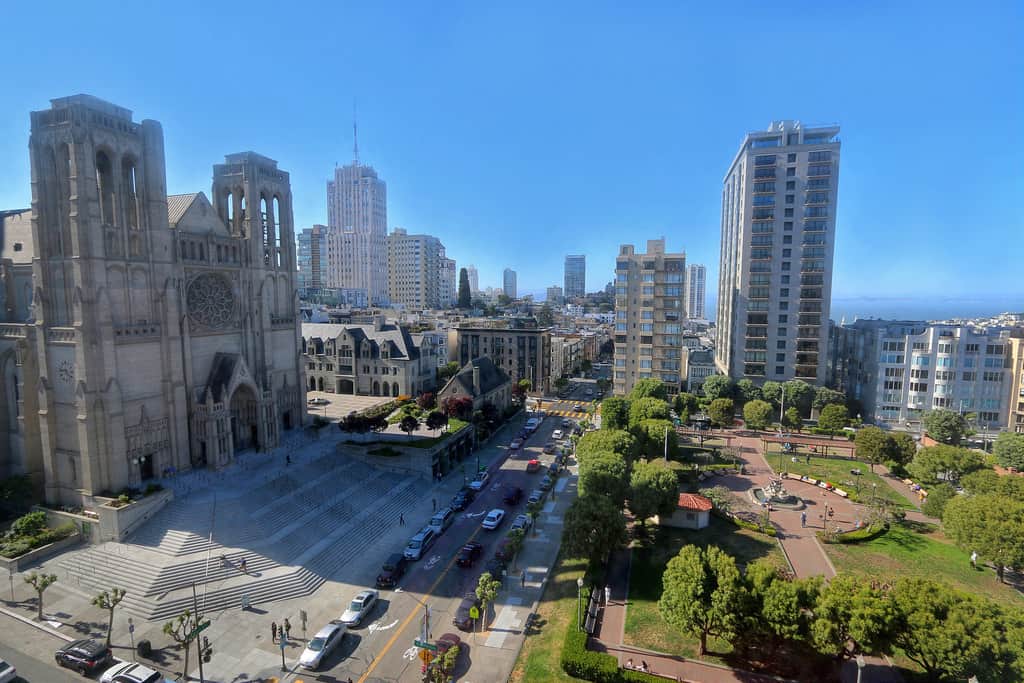 It was a little chilly keeping the windows open, but I couldn't resist getting to hear the ding of the iconic cable cars as they passed by down below.
Back downstairs guests have complimentary access to the Nob Hill Spa.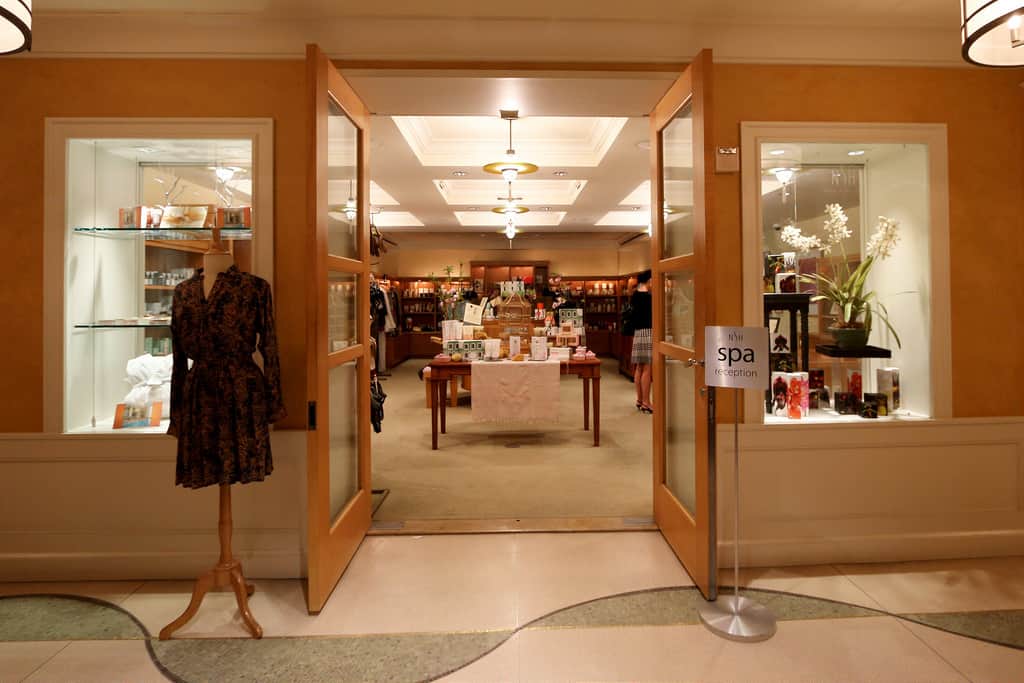 Had I been thinking ahead, I would've brought my swimsuit so that I could soak in their hot tub or indoor infinity pool. Oh the regrets.
The spa not only had different pools, but they also had a workout room, fireplace lounge and an outdoor patio, perfect for catching some rays or taking in the views of the city down below. And let's not forget about the Zen Room.
The Zen Room in particular piqued my interest. A place of total relaxation with comfortable loungers and refreshments, it looked like the perfect place to unwind after a massage treatment.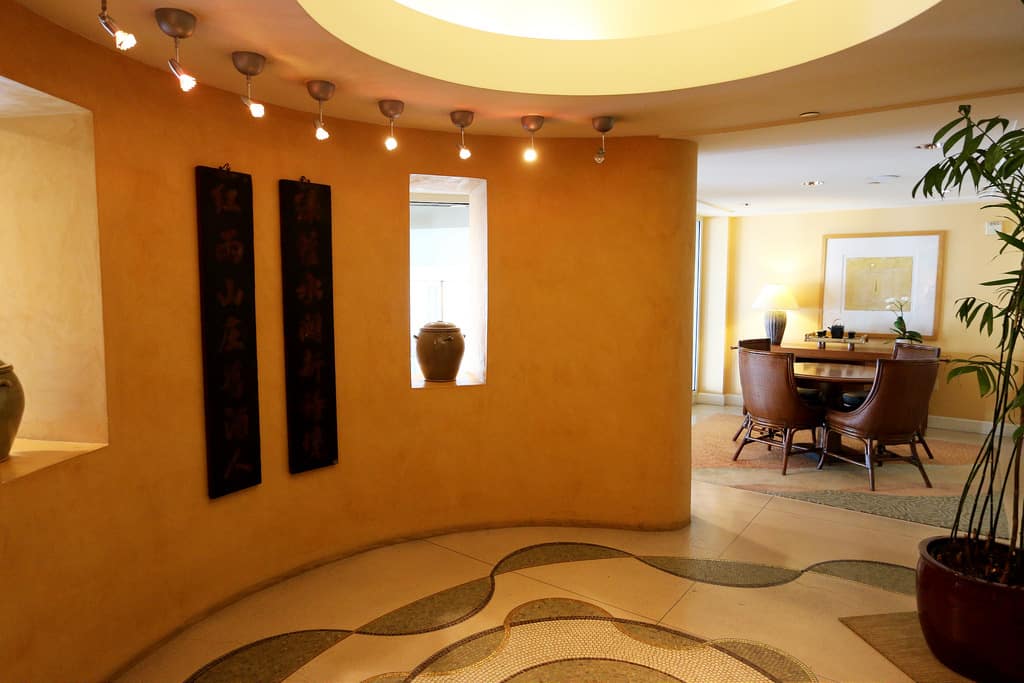 Opposite the spa, is their award-winning restaurant, The Big 4– affectionally named after those four tycoons.
Stepping inside, I was immediately transported to a by-gone era with the restaurants beautiful mahogany walls and green leather furniture.
Walking around the restaurant, they had quite the impressive collection of historical photographs, original artifacts, and other such memorabilia from the Huntington Mansion and San Francisco's unique history.
While we didn't get the chance to eat here, we did get to try many other fabulous dining choices within minutes from the hotel.
And honestly, the location of the hotel couldn't have been better. Located along the cable car line, we could easily get around the city without having to waste too much energy climbing up hills.
Plus, the hotel is a quick (downhill) walk to both Chinatown and Union Square– two of my favorite areas in San Francisco.
It was the perfect place to base ourselves for exploration, while not being too far from the Northern California Cherry Blossom Festival out in Japantown— our main purpose for being in San Francisco in the first place.
Our stay at The Scarlet Huntington was certainly memorable, and I wouldn't hesitate to stay there again.
WE WERE GUESTS OF THE SCARLET HUNTINGTON DURING OUR TIME IN SAN FRANCISCO. AS ALWAYS, ALL LOVE OF SINGAPOREAN DESIGN AND OPINIONS ARE MY OWN– REGARDLESS OF WHO'S FOOTING THE BILL!