Located almost between Kuala Lumpur and Singapore, Melaka is one of Malaysia's two historical cities alongside Georgetown in Penang. Now considered a UNESCO World Heritage Site, Malaysia's oldest city is steeped in multicultural influences.
This port city has not been colonized once, nor twice, but three times by the Portuguese, Dutch and British. Its strange colonial past is still evident through its unique architectural styles and culture influenced by these periods.
From its narrow winding streets lined with temples and antique shophouses to its peaceful lantern-lighted canals, nowhere conjures up romantic images quite like Melaka.
Arriving there from Kuala Lumpur we had no plans. I didn't really know what to see and do, and we had no map. Making our way to the visitor's center to grab a map and some information, we were disappointed to find they had nothing of that sort, they only had this gem here…
Luckily, we still found out way around. Walking around Stadthuys, the 'Red Square', I was amazed at the architecture, but yet, something still felt off. This feeling lingered and continued to grow stronger as we made our way through the winding streets of the old town around Jonker Street.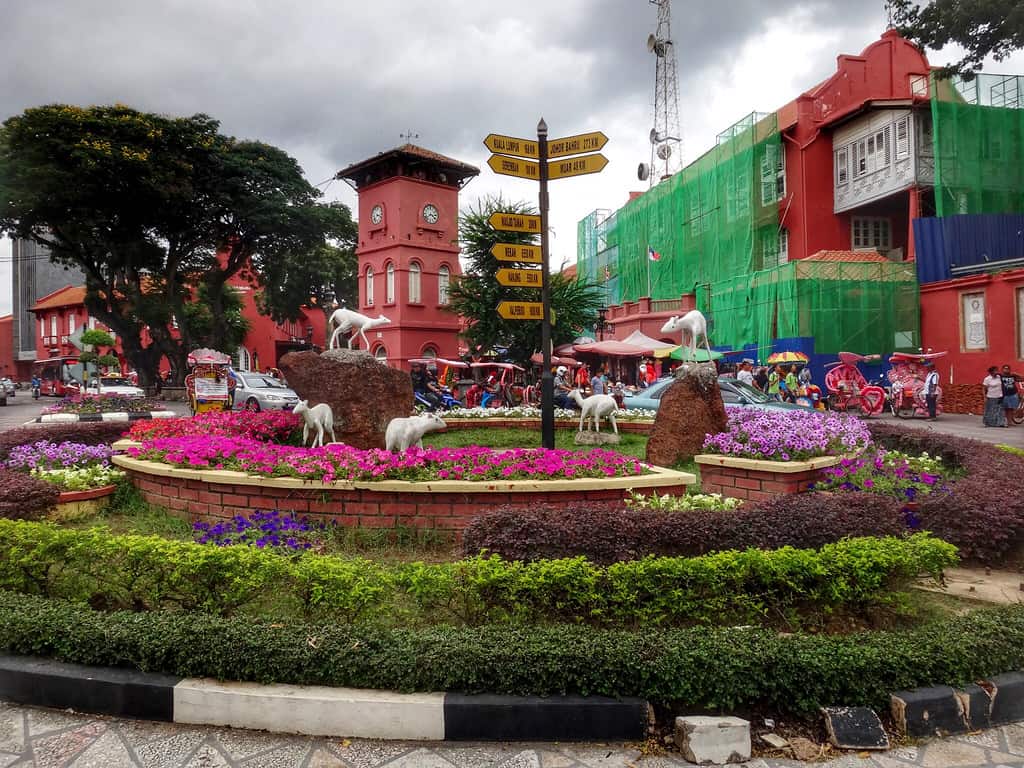 Filled with tourists, vendors, and modern chains, this old, historic place suddenly felt unnatural. It was like some weird historical theme park. I mean, there was a Hard Rock Cafe there. You know you're somewhere touristy if there's a Hard Rock Cafe.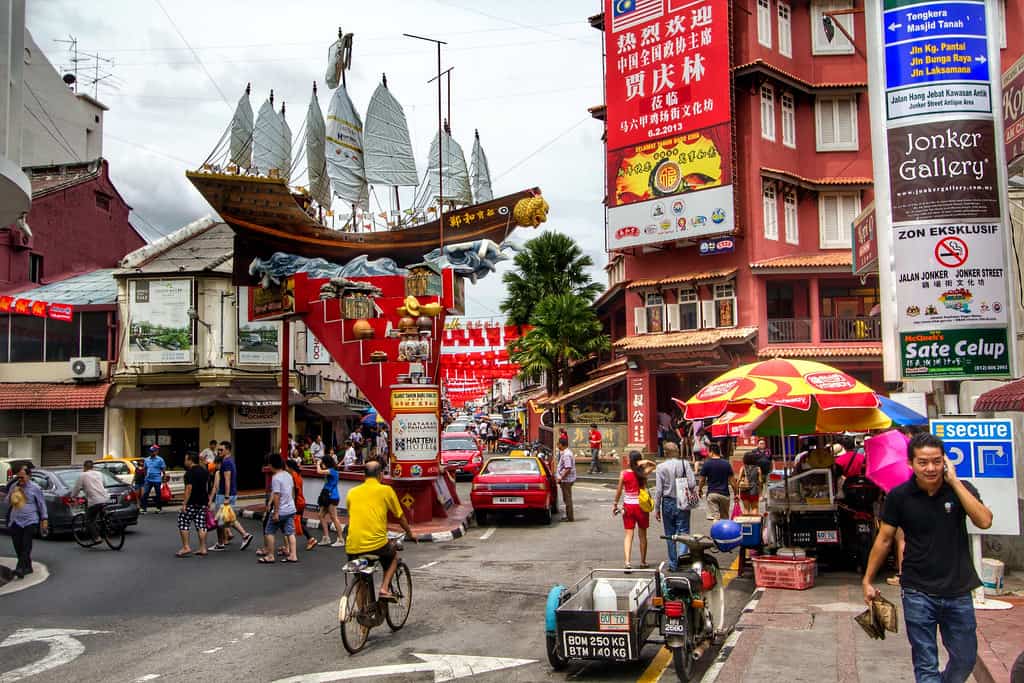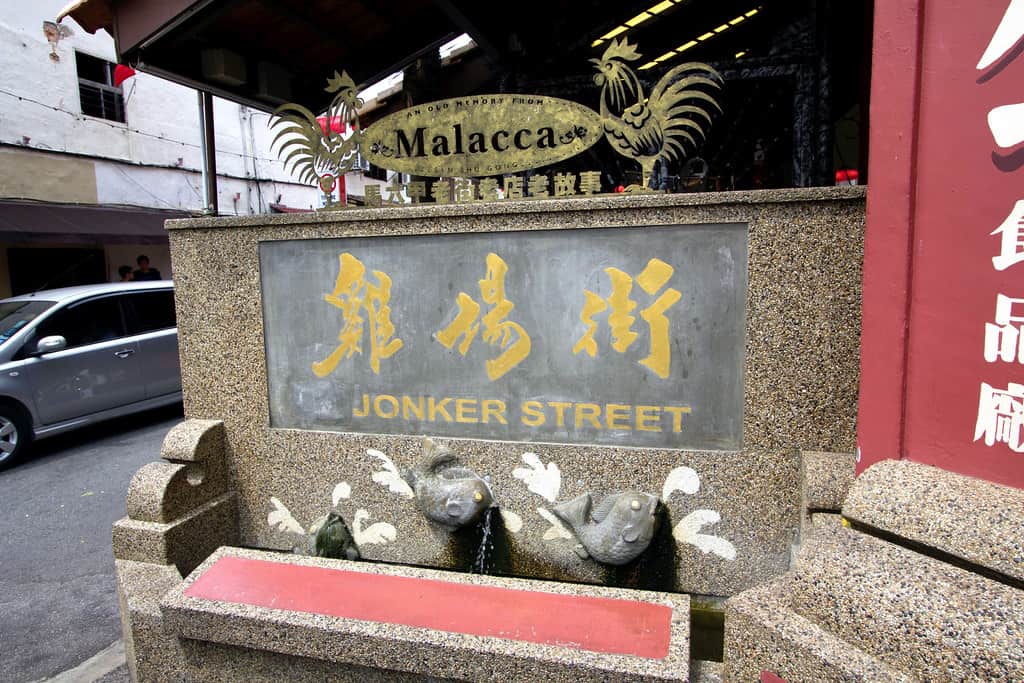 It wasn't until we began exploring off the main road, that I felt the real charm of Melaka set in.
It was finding all the antique shophouses, the quaint art galleries and the hidden teahouses and cafes. Those were the real gems of Melaka.
I could easily spend a few days here just relaxing inside any of the cafes– working, writing.
And then it was the temples. The oldest temple in all of Malaysia, Cheng Hoon Teng, is not just a temple for Buddhism, but for Taoism and Confucianism as well.
Take a walk down the street for a few seconds and suddenly you'll be standing before Kampung Kling Mosque and Sri Poyatha Moorthi Temple.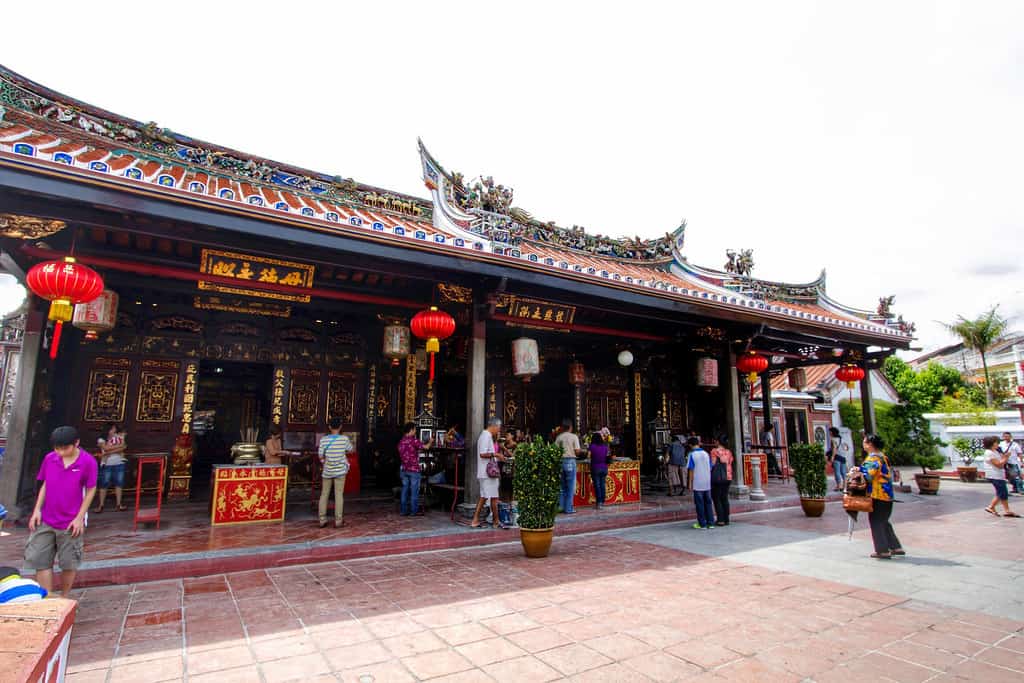 We heard Buddhist monks chanting, only minutes later to hear a Muslim prayer call as if it was in response to the chants. It was amazing how all of these religious practices nonchalantly co-exist on one small street. It's no wonder that street is named Harmony Street. 
Spending the day in Melaka I didn't experience most of the touristy things, and I can't say I regret it. It was exploring the backroads that showed me the real charm of the city, a charm worth going back for. At this point, even if I were to return, I probably wouldn't bother with any of the main tourist attractions… although I still want to take a ride in one of those crazy rickshaws!
Getting there: There are many daily buses between Melaka (Melaka Sentral Bus Terminal) and Kuala Lumpur (Terminal Bersepadu Selatan) that run every half-hour. I used Metrobus Ekspres, but there are a number of companies with most being relatively the same in terms of cost, speed and comfort. Plan on the journey to take around 2 hours each way.
Cost: Bus fares generally run RM10 (USD $3) one way. There is no reduced fare for return trip, and to book your return you need to know the exact time. When we wanted to head back, we just purchased our tickets and had to wait 15 minutes for the next bus departure– and this was on a Sunday.
Would you like to visit Melaka?