I'm almost embarrassed to admit this, but like most Americans, my only two preconceived notions of Romania involved communism and Dracula.
However, probably unlike most Americans, those were both two big draws for me wanting to visit. So when I was invited to #EnjoyBucharest for a week, I jumped on the opportunity no questions asked.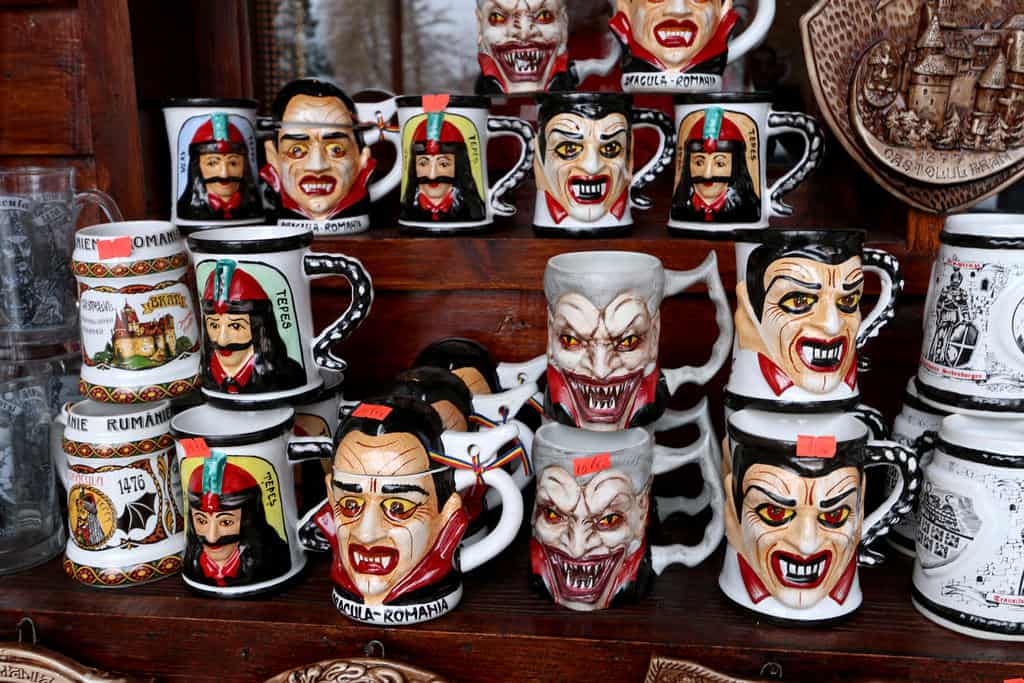 Romania: more than just Dracula?
When I first announced that I would be visiting Bucharest, I was met with many mixed reactions and skepticism.
Why?? or You mean Budapest? were by far the most popular responses.
After ensuring people that I did, in fact, mean Bucharest, they seemed puzzled and asked what I'd be doing there. Unfortunately, I didn't even know the answer to that myself.
You see, unlike most of my trips which I research heavily before arrival, I deliberately decided not to do any research on Romania beforehand. I was going to relinquish control, and let the locals show me their Bucharest– and I'm so glad I did.
Bucharest rocked my socks off and I quickly saw why so many people are falling in love with this city.
Here are 7 of the things that I loved most about visiting Bucharest:
The People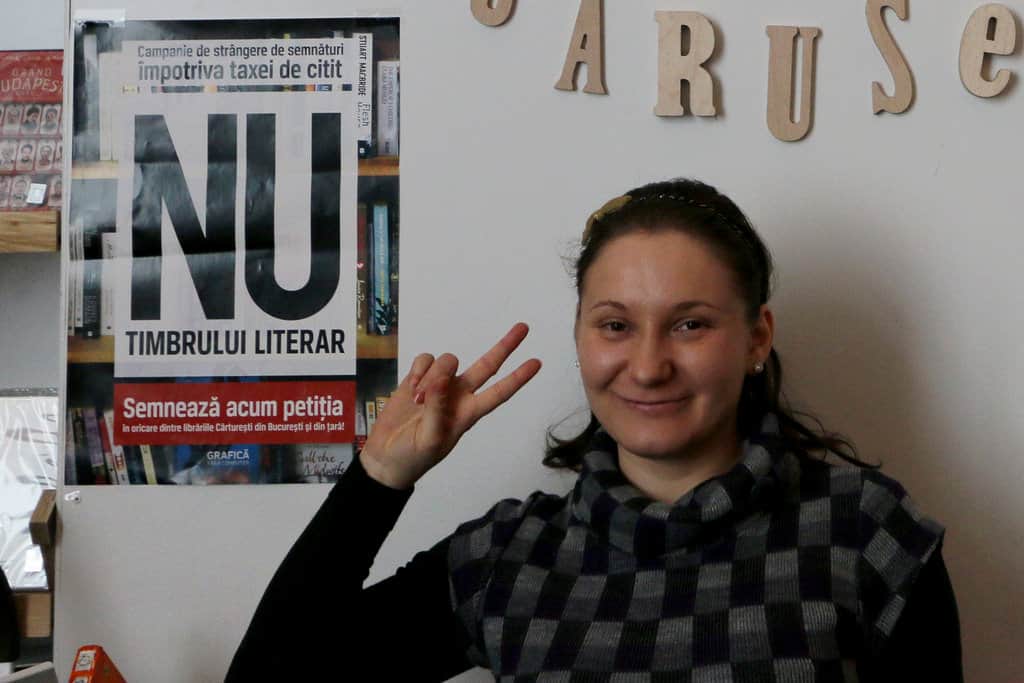 Sadly, most of Western Europe still equate Romanians with Roma (the correct term for gypsies) thinking that they're nothing but beggars and causing economic turmoil in other countries. That is not the case at all.
First of all, the Roma actually originate from India and have just made their way across Europe. Roma does not mean Romanian.
The people of Bucharest were just incredible. Everyone I met was very proud, friendly, hospitable and hard working. While I enjoyed my time in the city, it was the people I met who made the overall experience special for me.
Wifi speed and availability
Yeah, it's probably lame to say I love a city for their internet, BUT in Romania it definitely deserves a mention.
After living in Hong Kong and Japan which have the second and third fastest connections in the world respectively, it was surprising to find out that Romania is literally right behind them at #4. Not bad for a country that is stereotyped to be poor and still recovering from communism, amirite?
Plus, free wifi is EVERYWHERE. Literally. Every cafe, restaurant, and attraction we visited offered free wifi to guests. We were spoiled in knowing that the internet would always work and even the locals admitted they take this for granted thinking it was like this everywhere. It is not like this in most cities around the world.
Coffee Shop Culture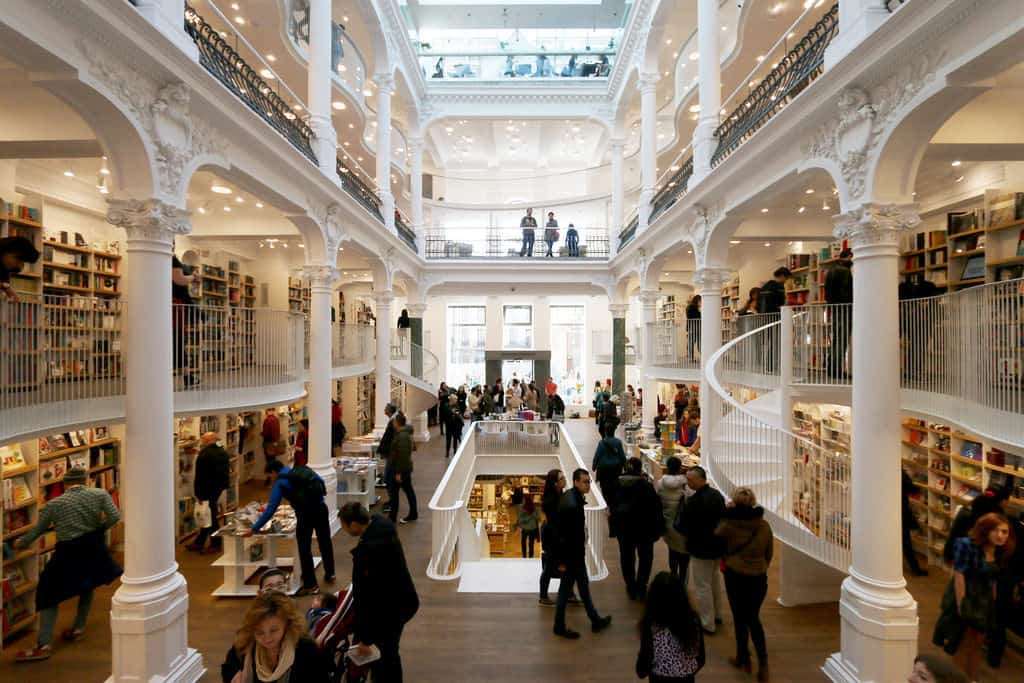 With good wifi comes a need for good cafes, and Bucharest is certainly not short of those. I was amazed just wandering around the city as I constantly stumbled into one adorable little cafe after the next.
While the most famous one right now is probably Carturesti, after images of this dream-like bookstore/cafe went viral, there are plenty of other great cafes around the city waiting to be explored.
Safety
As a solo female traveler, I often worry about wandering around foreign cities on my own, especially late at night. Luckily, in Bucharest there's not much to worry about.
Don't let its grit and graffiti scare you. The city has continually been named Europe's safest capital city as its crime rate is so low.
While I would still take standard safety precautions, such as minding your bags or not flashing around expensive items, I found that wandering around the Old Town to take some night shots was no problem at all.
A City of Contrasts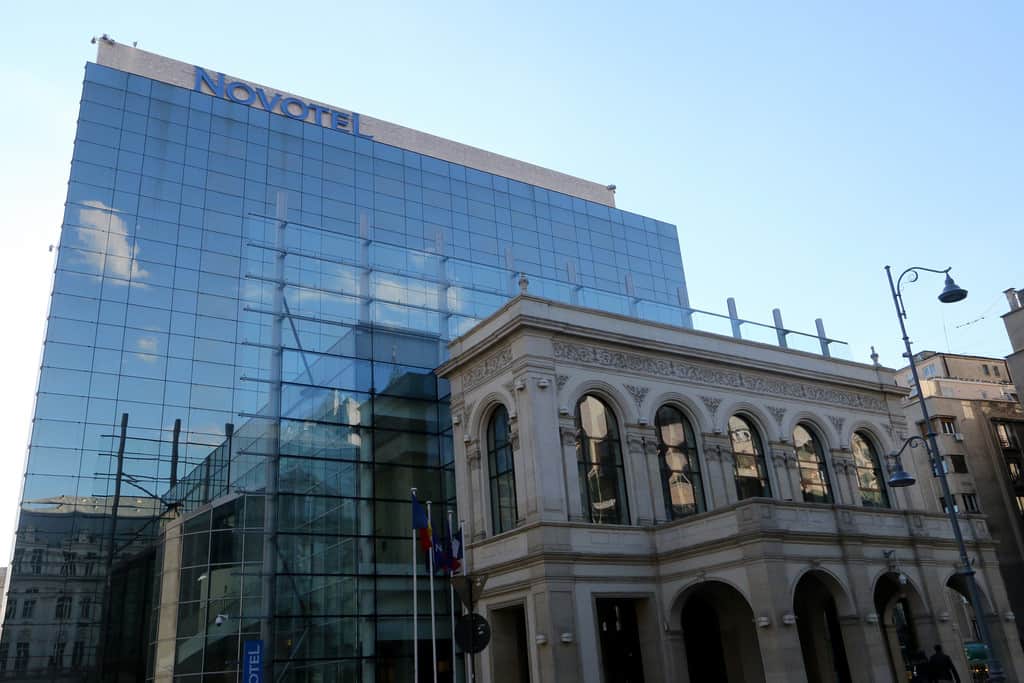 Speaking of grit and graffiti…
Wandering around the streets of the Old Town, you'll find modern architecture jutting out of old communist-style buildings. Walking past high-end luxury stores like Louis Vuitton or Chanel, you'll have graffiti covered walls and gated shops looming next door.
I continually had my camera in hand because I found the city to be so visually fascinating. It's a photographer's dream!
Dental Tourism
Did you know dental tourism was a thing in Romania? Neither did I.
So you can believe my surprise when we arrived to learn more about this industry, and I walked out having had a deep cleaning and laser whitening treatment. Never thought I'd be getting dental work done on my visit to Romania!
Apparently, people from all over Europe travel to Romania for dental work (much like plastic surgery in Korea) because the technology is modern and the prices cheap! However, don't expect to just walk into any dental clinic in Bucharest– I'd still certainly do my research and go with an established company such as Dent Estet.
European Nightlife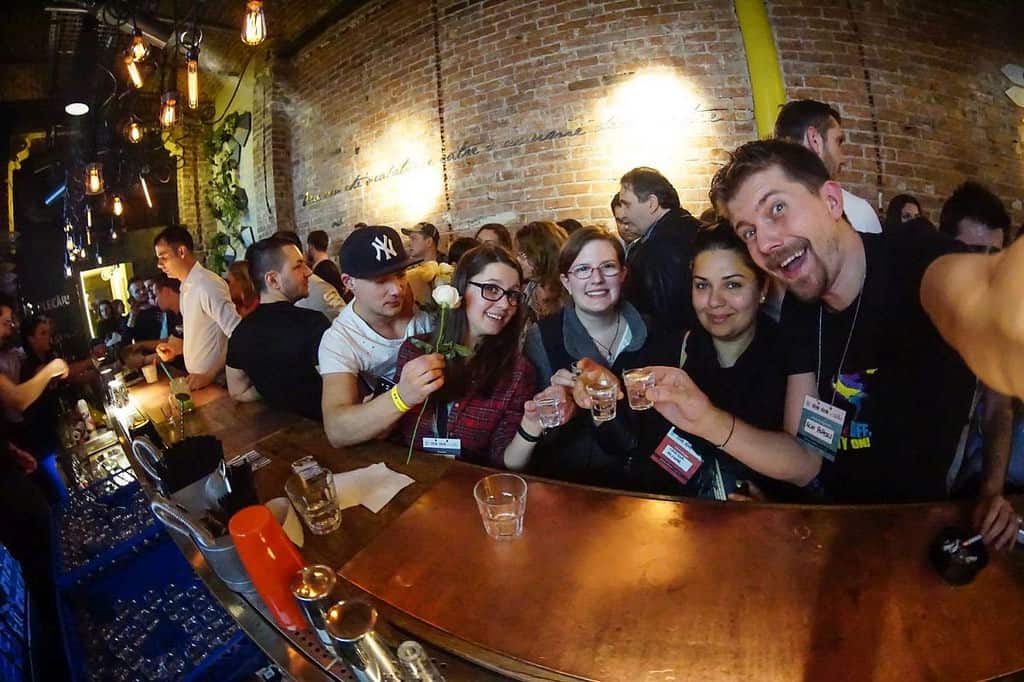 photo by Alin Popescu
Europe, especially Eastern Europe, is known for having crazy nightlife and Bucharest is no exception.
While I'm not much of a partier, I did go out on a few occasions, especially to check out the grand opening of Shoteria, which is conveniently located in the Old Town.
I thought Shoteria was such a cool concept, as it's a bar that only serves shots. They have a wide array of shots with crazy names; some of which I dare not try again. While this might not sound like a profound concept, the real magic happens at their rehab area. Once you're done drinking your choice of poisons, they'll rejuvenate you with shots that are alcohol-free and made from health foods like protein and matcha powder– guaranteeing you'll be hangover free the next morning so you can continue exploring this fabulous city.
My #EnjoyBucharest trip was hosted by Eventur Bucharest, in conjunction with Shoteria and Dent Estet Clinic. All opinions of this underrated city are my own!