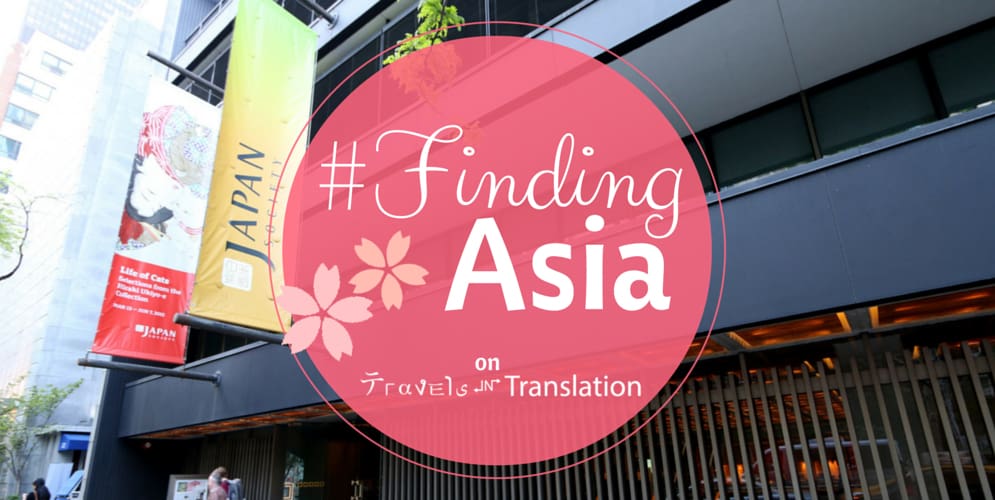 One of the places I was most looking forward to visiting in New York City was the Japan Society.
Holding over 100 different events each year, the Japan Society is one of the leading U.S. organizations fostering a mutual understanding and appreciation between Japan and the United States.
Founded in May of 1907 by a group of New Yorkers with a deep adoration for Japan, this nonprofit society has long played a role in strengthening U.S. – Japanese relations. Its expansion into a full-blown arts and culture center in the 1970s was largely thanks to John D Rockefeller III, who was also an avid admirer of Japan.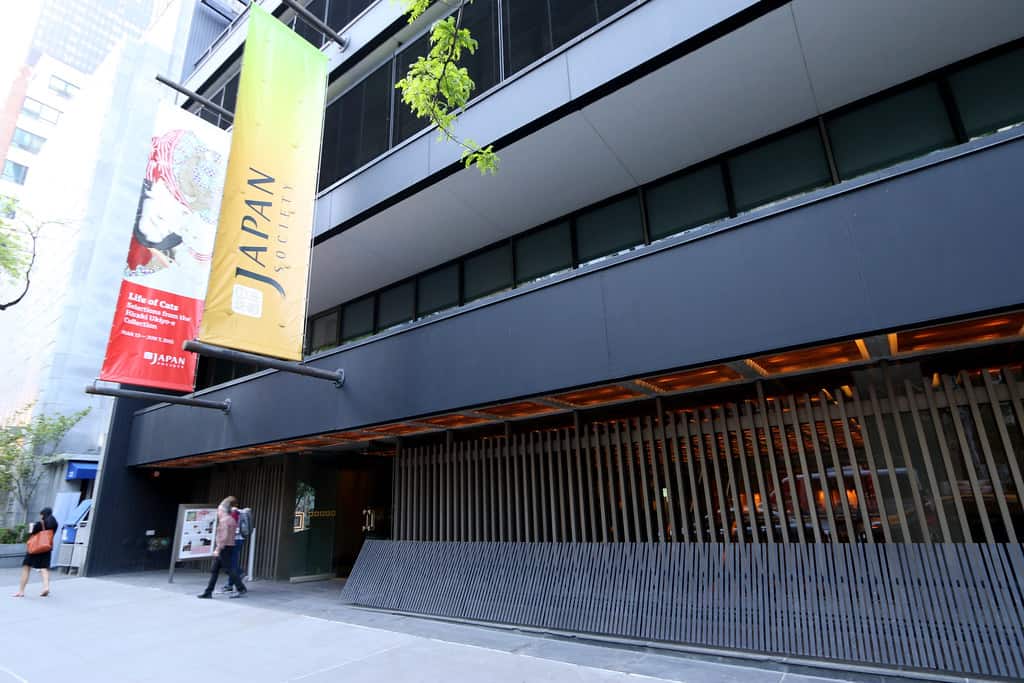 The building itself was designed by famous Japanese architect Junzo Yoshimura and was the building of Japanese architecture in NYC when it opened in 1971.
Inside it features an impressive three-story indoor bamboo water garden, a large theatre, art gallery, library, the Toyota Language Center and additional conference facilities.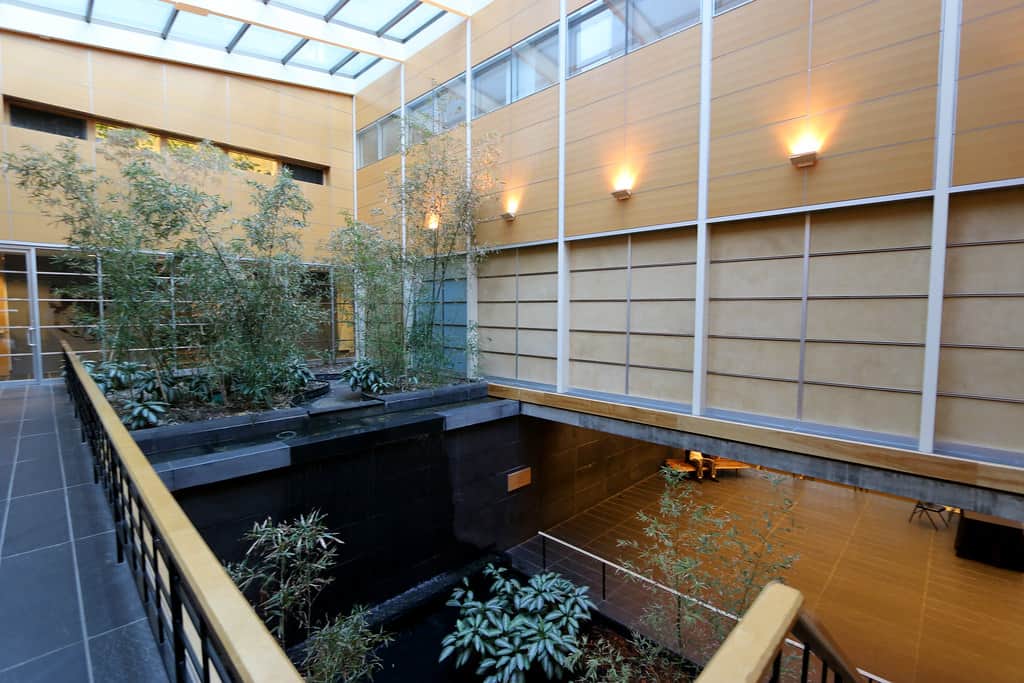 Each week they put on an array of programs that touch on art and culture, language learning, public policy, business and more.
The theater often hosts all sorts of Japanese films, as well as dance, music, and theatrical performances. And I wish I had been able to spend more time there as they were actually playing a few movies that I had been wanting to see!
For those wishing to learn or practice Japanese, the Toyota Language Center offers 12 different levels of instruction and for those just wanting to know more about Japan and its unique culture, the library features over 14,000 English-language books.
The Japan Society seems to put on two large exhibitions a year, one in spring and one in fall. While I was there I managed to catch the popular Life of Cats: Selections from the Hiraki Ukiyo-e Collection, which I had been wanting to see since learning about it months prior.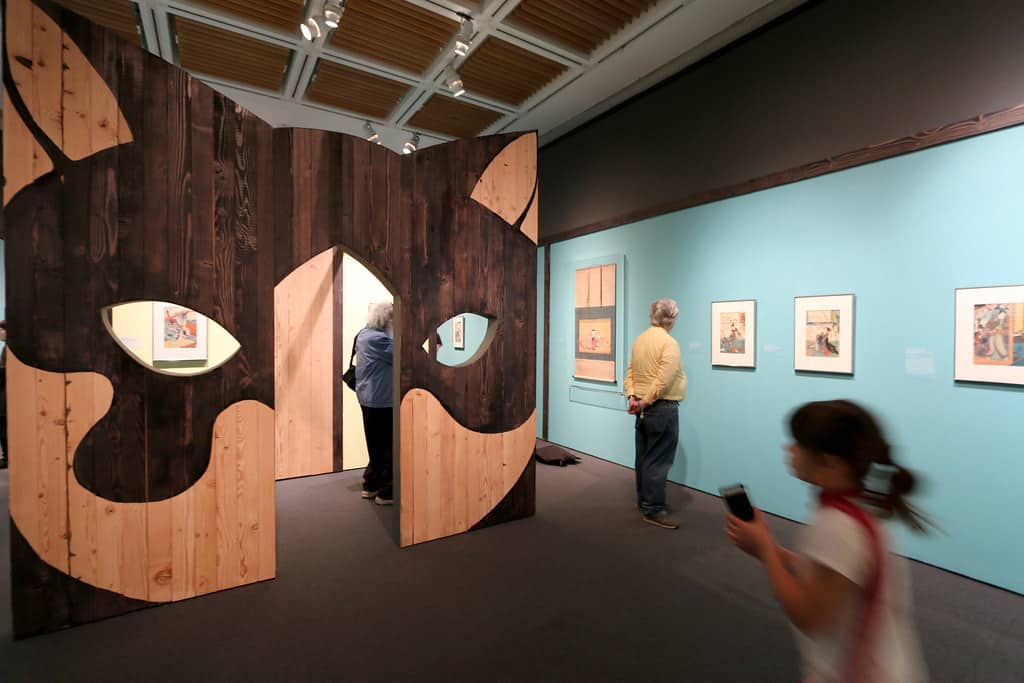 This exhibition examined the importance of cats in Japan's history and folklore– which is interesting considering cats are not native to Japan.
Cats first arrived in Japan from China in the mid-sixth century, supposedly on a ship that was carrying sacred Buddhist scriptures. They were quickly adopted as pets and have since infiltrated Japanese hearts, and arts and literature, too.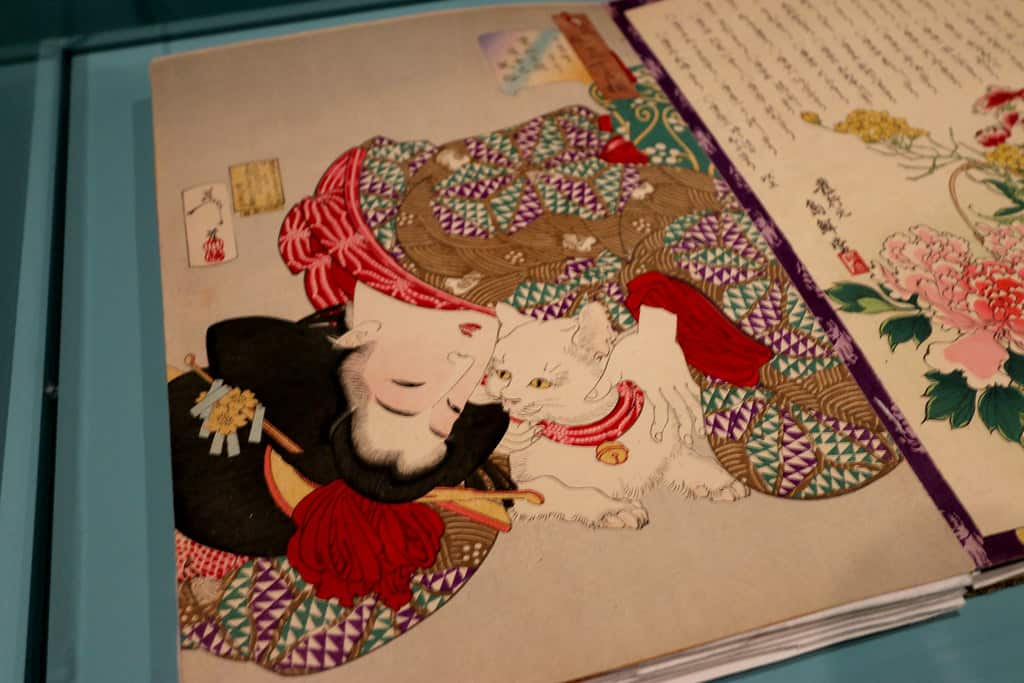 And though they were loved, people soon started to discover the mischievous side of cats, and folk tales began to spread about these creatures transforming into demons.
The paradox between a cat's cute appearance and their innate need for destruction was just one of the five themes explored in the exhibition.
Over 90 rare woodblock prints from the Edo period (1615-1868) were included, which was quite impressive.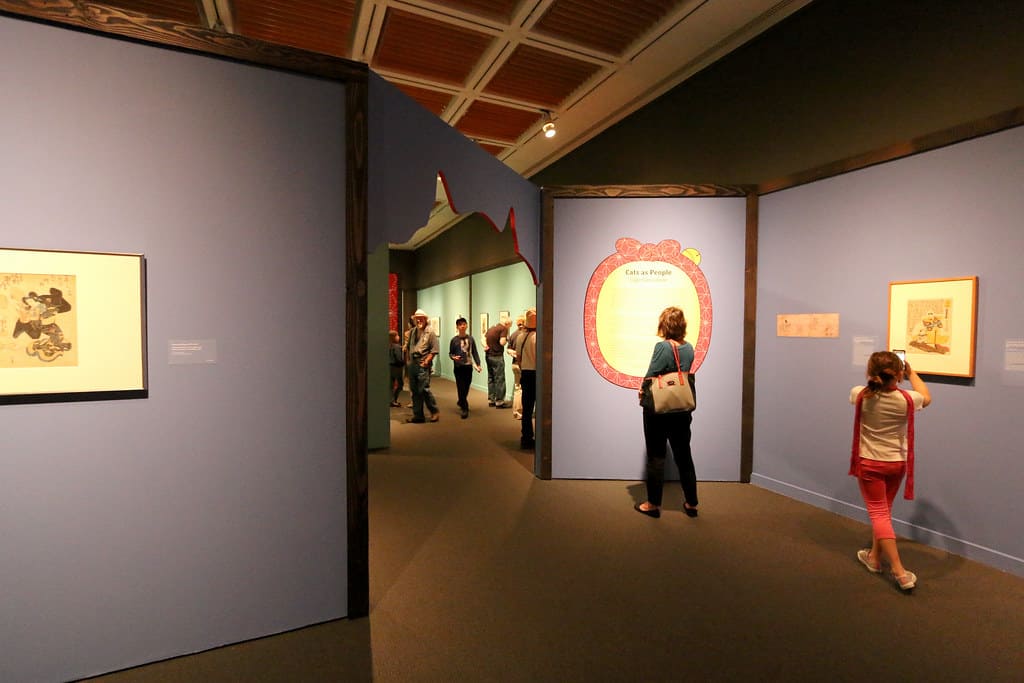 Even though that exhibition is now over, the one opening in September on experimental art and photography sounds just as awesome.
If I lived in NYC, I'd be taking advantage of the Japan Society and all its programs. I know I'll be back.
When to visit: Monday – Fridays; and weekends during exhibitions
Cost:$12, $10 students and seniors. Free for members, children under 16, and after 6pm on Fridays
Where to visit: 333 E. 47th St., New York, NY 10017
Have you experienced Asian culture outside of Asia? Tell me about it in the comments below or share your own photo on social media using the hashtag #FindingAsia!