When most people think of taking a trip to China, large cultural hotspots come to mind like Beijing to see the Great Wall or Xi'an to see the Terracotta Soilders. But the real place you need to go? Suzhou.
Known as "Venice of the East" thanks to its photogenic canals weaving about the city, Suzhou is one of the oldest cities along the Yangtze, dating back over 2,500 years. Because of its position along the river, the city was quick to become a center for scholars and the arts, as well as an important trading and financial center.
With more than 400 attractions to choose from, a trip to Suzhou will never be dull. Chances are, you'll actually have to visit multiple times just to take in all the main attractions– ten of which are UNESCO World Heritage Sites. Here are six reasons to visit Suzhou:
A tea-lovers paradise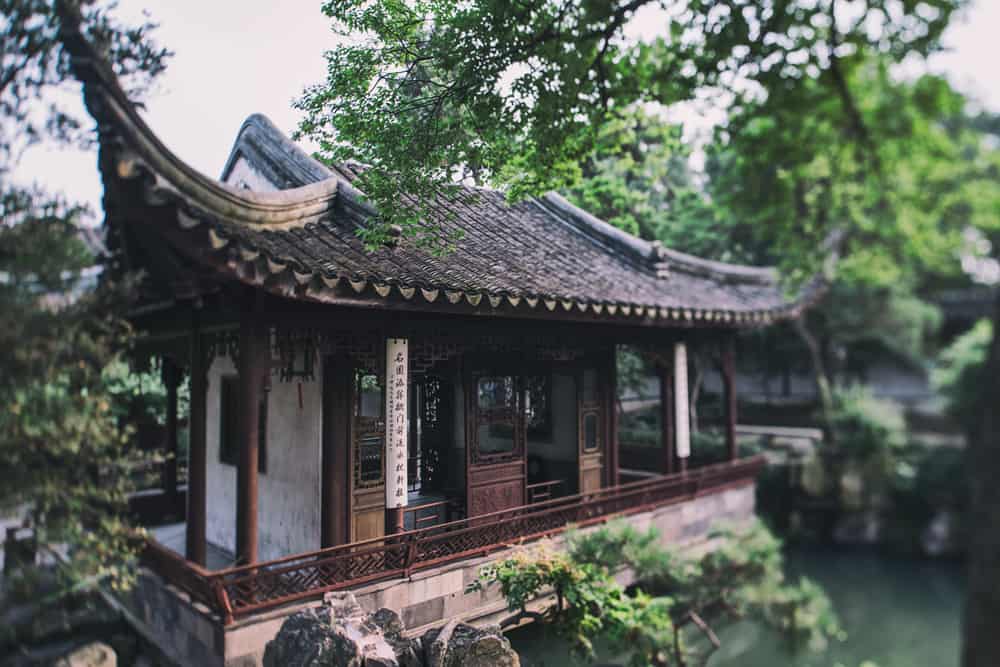 Suzhou is famous for the emerald spring spiral, which more people will know by the name of Biluochun tea. This is considered to be amongst the top ten Chinese teas and all leaves are delicately hand-picked. If you visiting during spring or summer, you can actually visit tea plantations and help in the picking process. You'll learn all about tea in the Taihu Lake region and experience the entire process.
Beautiful gardens abound
Suzhou is home to an incredible 730 cultural relics, all under government protection. There are more than 60 classical gardens, nine of which have been designated as UNESCO World Heritage Sites.
Out of those gardens, I highly recommend a visit to the Lingering Garden and Humble Administrator's Garden– these are two of China's most famous and most serene, filled with romantic waterfalls, pavilions and interlacing bridges.
Street food galore
A wander through Suzhou's Old City along Pingjiang Road or Guanqian Street will be perfect for any foodie, as you'll find an abundance of street food in this area. Eat your way around the city with classic street foods like fried dumplings, fish balls and Chinese sweets. Be sure to try Suzhou-style candy as it's highly regarded all around China– there are over 150 different kinds to choose from!
Learn about silk production
Suzhou has a longstanding history of silk production, which still remains as one of its main industries. A visit to the No. 1 Silk Factory will have you watching the artisans right before your eyes. You'll learn all about the process, beginning with harvesting the silk to spinning in into thread. If you visit from June to October, you'll also be able to see the silk worms in the Mulberry trees.
Historical Temples
Hanshan Temple in Suzhou is considered one of the ten great temples of China. It's architecture dates as far back as the Southern dynasty (502-557), with more recent structures dating to the Qing dynasty (1644-1911). The Buddhist monastery's 108-bell-ringing ceremony is absolutely a must-see and such it has become an annual New Year's Eve tradition for locals and visitors alike.
Romantic Suzhou Countryside
Escape the hustle and bustle of the city for a trip to the romantic Suzhou countryside. The countryside is known for its watertowns, connected by all the canals and thousand-year-old bridges. This area is incredibly photogenic and a trip to this region isn't complete without coming here.
Win a trip to Suzhou!
Suzhou Tourism is offering the amazing opportunity for nine winners, plus one guest each (!!!), to experience Suzhou for SIX DAYS. Yup, that includes all airfare, accommodation, select meals and guided daily trips. You can enter to win by visiting www.TravelToSuhzou.com/Sweepstakes from September 21 through October 23.
What would you do if you won a trip to Suzhou?