After exams are done, the next thing on your mind is planning a big trip with your buddies for the summer. But it isn't easy to know where to go. As a student, you don't have the luxury of having enough money. You need to look for budget-friendly options for your travel.
There are so many places to travel to and very many places to see. How can you take advantage of that as a student?
Traveling on a budget as a student is very doable.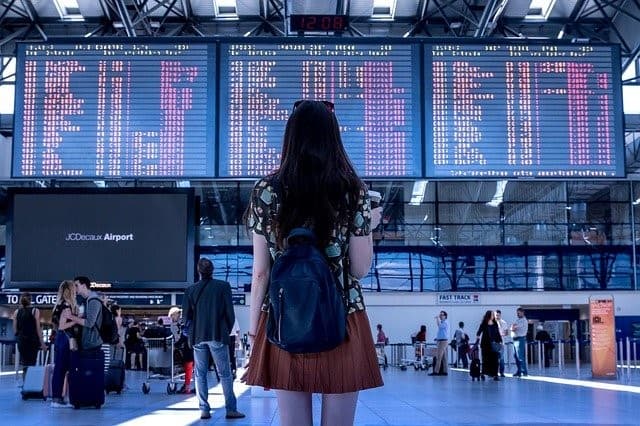 These destinations from MyPaperWriter are popular with students:
1. Thailand, Ko Phi Phi
For many travelers in their twenties, this is a very popular destination. Flights are cheap and so is accommodation. While in Thailand, you can visit different islands and explore. You can travel and feel Bangkok's busy streets or try the Ko Phi Phi sandy beaches.
2. Peru, Machu Picchu
Peru offers something that you will not experience anywhere in the world. The amazing ancient ruins. You can also find remains of old Spanish settlements. The affordability and accessibility of Peru make it easier and ideal for people traveling on a budget. If you are a hiker, you want to visit this incredible space. Every year Machu Picchu has been allowing a limited number of visitors.
3. Hungary, Budapest
The city of Budapest is easy to travel to. It is because it is lively and young. You can travel on a budget; this is mainly since you can walk everywhere. If you do not like walking, there is cheap ad reliable public transit because of the recent booms on buildings. Empty apartments are being transformed into hotels. They offer affordable accommodations that are high end to travelers.
4. Cuba, Havana
You can get all-inclusive vacations to Havana. Getting regular, priced hotels is easy. Havana is a lively city. If you travel there, you will most definitely enjoy it. Havana offers something for everyone regardless of their budget.
5. Sri Lanka, Negombo
If you are on a budget but want to travel, Sri Lanka might be a perfect place for you. It all depends on what you actually want, but if you are ok with using public transport, and not eating at five-star restaurants you can survive on $20 – $30 per day. The best way to see the country is to book one of the group Sri Lanka tours, which are inexpensive and really let you enjoy what this country has to offer.
6. Indonesia, Bali
Bali gives you breathtaking views. If you need a travel destination to explore, this is the place you need to go. Surrounding you are breathtaking views. Finding accommodation is easy, and you can find very cheap quality accommodation.
7. Nepal, Kathmandu
Soon, the Himalayan state of Nepal will be a unique destination. Kathmandu, with unique architecture, is a beautiful sight to behold. It also has terraced hills all around. The accommodation there is very cheap with hotels costing less than $10 a night.
8. Vietnam, Ho Chi Minh
With a mixture of cultural and historical landmarks, Ho Chi Minh is the best place to start our Vietnam travels. You cannot go wrong with Ho Chi Minh with its access to nature and lengthy city streets.
Vietnam offers a range of activities and affordability. When considering a trip with many people, you want them to have a range of activities to engage in. Vietnam offers that. Traveling with a diverse group to Vietnam, you will able to find what you are looking for.
9. Greek, Kos
Athens Is beautiful, but it can be expensive on one side. If you are looking to travel to Greece on a budget, you need t look at islands like Kos. Here you will find amazing deals and also gorgeous views. You will enjoy the sun at the same time soaking up in history.
Conclusion
There is no reason not to travel and explore the world while in our twenties. There are plenty of amazing destinations that can give you great experiences.