If you've been considering changing things up for your next vacation, you should certainly consider Vietnam as your destination. It's a country that has a population of almost 100 million, and with so much history surrounding it, it has a vast variety of things you can be doing. There is no shortage of cities and locations to visit, and each one offers something unique. 
If you want to make the most of Vietnam, by all means, consider a Vietnam river cruise, which will take you along the mighty Mekong River to see mesmerizing sites and witness life along the life-giving waters. It's something you don't want to miss out on! Since Vietnam really has a lot to offer, we've made a list of destinations and interesting to do there, if you're trying to plan things out early. 
Hanoi
Kicking things off with Vietnam's capital, Hanoi is slowly, but certainly, becoming one of the most interesting cities you can head to when you're in Asia. It's an excellent tourist destination, and all the people there are incredibly friendly and helpful.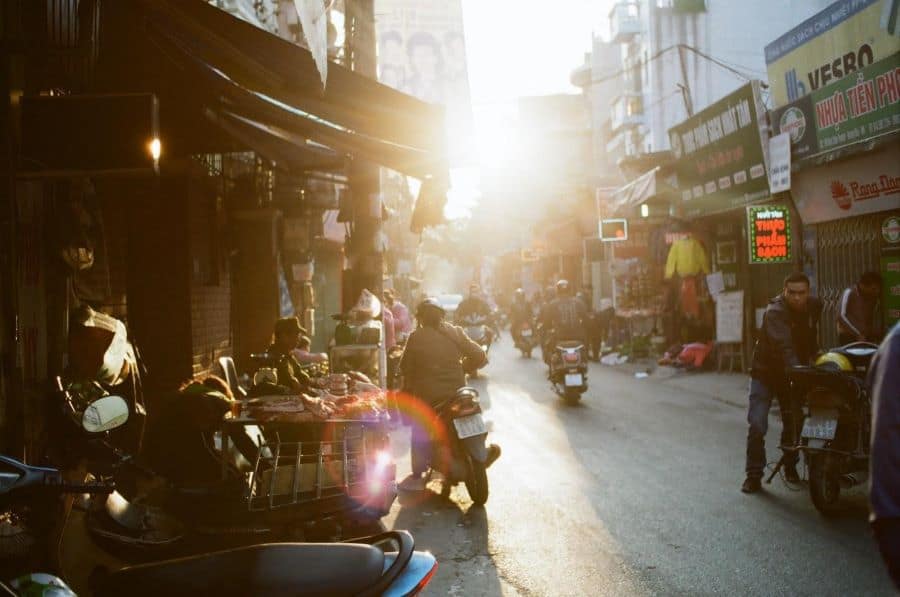 What's interesting about Hanoi is that despite the city's rich historical significance, it is actually very well balanced when it comes to the modern and the historical. Yes, you will find archaic shrines and crumbling markets that give you the opportunity to travel back in time. But you'll also find stunning opera houses and majestic palaces that are a sight to behold.
Last but not least, Hanoi is one of those cities you can get to rather easily, which only adds to the beauty of it all. An absolute must-visit.
Dalat
Located in Vietnam's central highlands, Dalat is known by many as the City of Eternal Spring. It is rather small, but there are plenty of things to do, as well as truly stunning attractions. You can head to Truc Lam Pagoda, which is a Japanese Zen-Buddhist temple, one that has actually been influenced by the Vietnamese culture quite a bit. Then, you have the Datana Waterfall, a waterfall with hundreds of years of history behind it and a self-ride roller coaster to show you the sights.
And of course, while we're talking about Dalat, we must mention the Dalat Flower Gardens. The other nickname of the city is the City of Thousand Flowers, and it's home to a variety of flower gardens scattered throughout the city. The most popular garden is the one that's on the southern end of the Xuan Huong Lake, which was first cultivated in 1866 and is now a beautiful sight for anyone.  
Here is a quick tip if you're exploring Dalat – get yourself a motorbike. This allows you to get through the city quickly, as well as head out into the hills for further exploration. If you'd rather relax, you can take advantage of Dalat's cable car, which will let you see the sights and take a couple of beautiful photos.
Ho Chi Minh
Also known by the locals as Saigon, Ho Chi Minh is Vietnam's biggest city. You might've heard stories about it if the war between America and Communist North Vietnam ever piqued your interest, as the city was actually renamed Ho Chi Minh during the fall of South Vietnam. The new name comes from the famed leader of the north, one of Vietnam's most significant figures when we're talking history, but you'll find locals often use the old name, too.
When we're talking about Ho Chi Minh, there is a lot of things you can do. If you appreciate history, you've got the Notre Dame Cathedral Basilica of Saigon. It was made between 1863 and 1880 and is one of the city's highlight historical remnants of the French Colonial period. Since we did mention the war, you should also check out the Cu Chi tunnels. This network of tunnels is spread out throughout the city, and they were often used as hiding spots during the war, and of course, as communication and supply route too.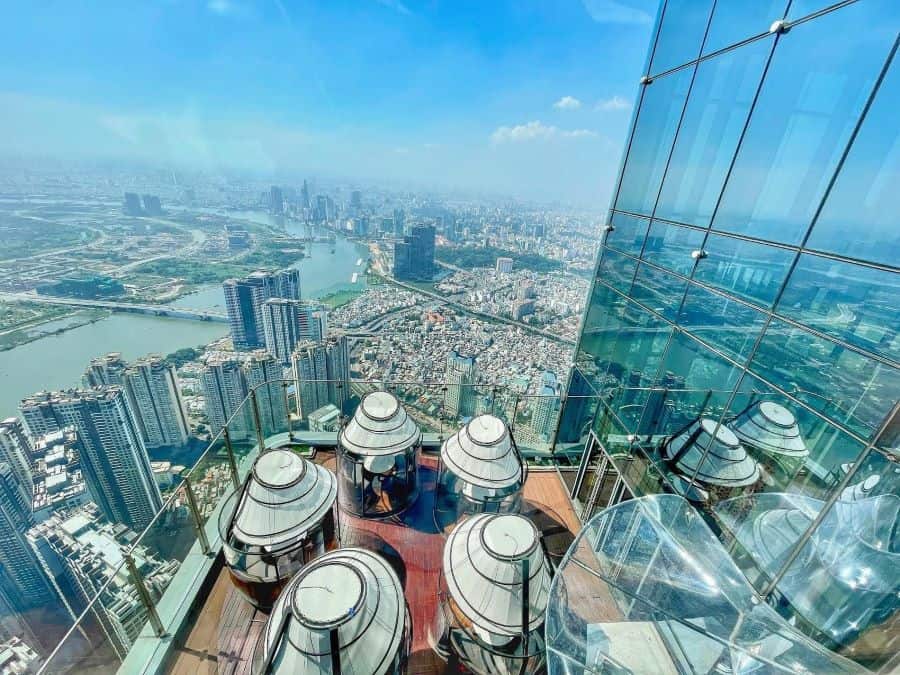 Of course, Ho Chi Minh isn't all about history. The modern aspect of it includes a variety of shopping centers and restaurants that allow you to experience local cuisine. Of course, you can also enjoy the truly incredible nightlife, something you should add to your list of things to do.
Halong Bay
We're wrapping things up with the paradise that is Halong Bay. The place doesn't really need an introduction, as it's one of the most popular places in Vietnam. It's famous throughout the world as a UNESCO World Heritage Site, and many people even consider it one of the most beautiful places on Earth.
Halong Bay is best enjoyed by water, and you'll feel like you're sailing through paradise. There are limestone karsts all around you when you're sailing, and there is also no shortage of caves you can explore. A prime example is the Thien Cung cave, which has lights in various colors and makes you feel like you've left the planet.
Now, this may or may not be an option depending on how you've organized your cruise, but getting up close and personal is best if you've got a kayak at your disposal. You can paddle through the crystal clear waters and enjoy the beauty of Halong Bay.