Traveling is fun, but did you know that you should take care of your skin even when away from home? That's right, and taking a trip is definitely such a time: going to a new place and taking part in new activities requires you to take care of your skin before, during, and after.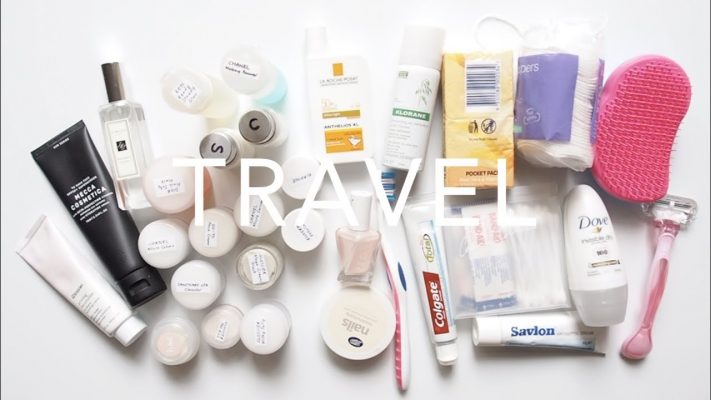 However, if you're using multiple products or your routine is a bit complicated, it's also important to modify things in order to keep your skin fresh and glowy. So if you're thinking about going on a trip, then here are some skin care tips that will definitely make a difference.
Never forgetting the sunscreen 
Sunscreen is the holy grail of skincare, which is why it deserves to be on the top of this list. Traveling likely means you'll spend a lot of time outdoors exploring and sightseeing, which is why it's absolutely important to protect your skin from harmful sun rays and external factors such as wind and pollution. Your skincare should have a high SPF (at least 30), and it should also be lightweight, meaning it won't clog your pores or leave a white cast. Also, if you're wearing makeup, be sure to apply sunscreen underneath, so your skin will be protected for much longer.
Packing accordingly 
If you're using a lot of products in your routine (hey, nobody blames you!), then you know how difficult it is to pack, especially if it's a short trip. Therefore, it's important to pack according to the trip, and if possible, bring all the products you'll use. Also, choosing travel-sized bottles is a great way to pack lightly, so be sure to consider that option before you start preparing for the trip.
Stay hydrated and get enough sleep 
Traveling is an exciting adventure, which is why it's uncommon to forego some sleep to have fun. But, if you want to keep your skin healthy, it's important to get enough sleep and to stay hydrated. Drinking enough water will keep you energized, which will definitely be reflected on your complexion.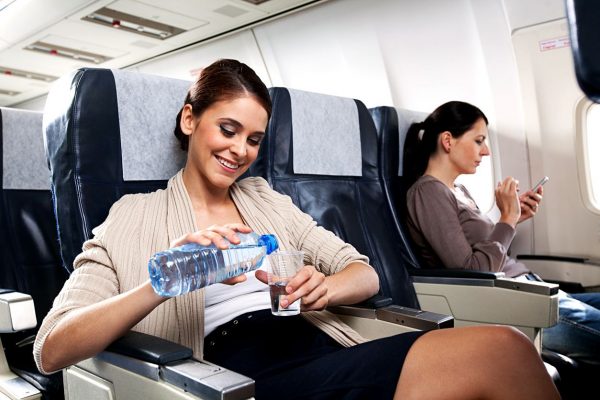 Being consistent with your routine 
The key to having a successful routine lies in patience and consistency. So rather than abandoning your routine altogether, be sure to modify it to fit your current situation. Aside from bringing all the essential products, it's also important to learn the importance of morning skincare routine as that is a perfect way to start your day. The same goes for your nighttime routine, except in that case, be sure to always remove your makeup before moving to other steps. If possible, try simplifying your routine while on a trip: a cleanser, a moisturizer and sunscreen are more than enough to keep your skin healthy while you're traveling.
Removing makeup 
Taking off makeup before bedtime is probably the most important step of your routine. Sleeping with makeup on can cause premature aging, clogged pores and other skin issues, therefore it's crucial to find appropriate products that will clean your face. Generally, make-up wipes aren't recommended, but they can be a fine short-term solution if you're going on a trip for a couple of days. The best way to clear your face from makeup and sunscreen residue is to use micellar water or even better, a double cleansing method. That way, you can be sure that your face is completely clean and ready for moisturizing.
Conclusion 
These skincare (and lifestyle) habits are the sure way to look fresh throughout your trip. Also, be sure to use the appropriate product, and always be consistent with your skincare routine. Modifying your routine to is also helpful, as you'd still be providing your skin with some care, without actually spending too much time on it, which is important if you want to enjoy yourself while traveling.