All of you must agree to the fact that the razzle-dazzle of Las Vegas is sensational. The city gets its reputation from daytime and late-night parties, larger-than-life casinos, and everything else you've seen in the movies. However, the entertainment capital of the world has a lot more to offer you than a few Russian roulettes and an overnight hangover.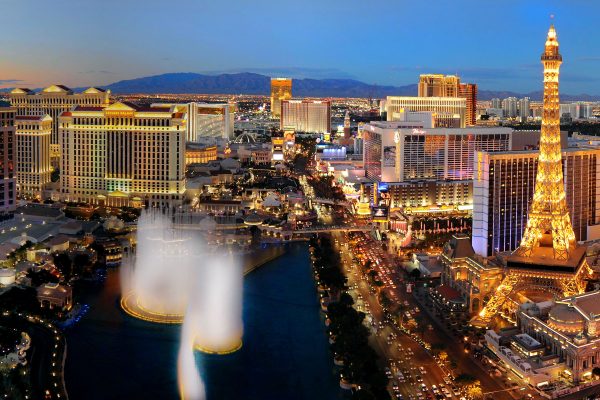 So, if you are looking for fun things to do in Vegas to make it the most memorable trip of your life, you are simply in luck. If you are feeling adventurous, join a day trip to hike the Grand Canyon. Experience some incredible live shows and buy the Las Vegas show tickets beforehand to save time. Feel your soul rejuvenated by the tingles you get on the Stratosphere. Treat yourself, sit back, relax your time in a luxurious resort, and spend your hard-earned money to dine at a Michelin-starred hotel.
Not to forget about the desert sanctuary, which offers you some of the most exciting adventures unmatched by any place in the world. Once you are in Vegas, the possibilities are endless.
So, if you ever found yourself strolling around the streets of Las Vegas, thinking to yourself, what should you try next? This ultimate guide will give you many opportunities to enjoy your time in Las Vegas. Without further ado, let's get started:
Conquer the Dessert With ATV Riding
Why not leave the hustle and bustle of the city and find something more adventurous? If you are looking for an unforgettable outdoor adventure in Las Vegas, here is the perfect opportunity for you.
With your ATV guide, you can ride the sandy dunes of the Moapa Valley, located 62 miles from Las Vegas. Exploring the desert on your own will give you the adrenaline rush you've never had before. And this reason only makes it a must-have experience when you are spending your precious time in Vegas. Moreover, with ATV Riding Las Vegas, you get to enjoy the beauty of the desert from a completely different perspective and that is of speed.
So, if you are worried about riding in a fast vehicle, you need not worry. However, there are a few things you need to worry about. For instance, not paying much attention to the beauty of the red mountains of the desert. The picturesque Sun reflecting its glorious light on the desert sand. And the vast surroundings that are offering you breathtaking views. Because once you are in, you are riding an ATV, the world starts to move pretty fast around you.
Get the Cruise Experience by the Hoover Dam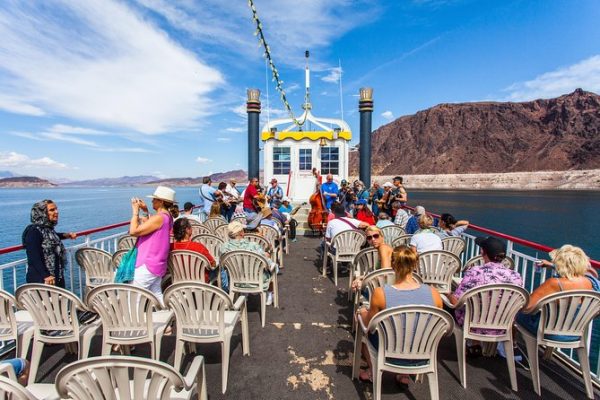 If you are looking for the best way to see the enormous chunk of concrete face to face, we have a solution for you. All you have to do is reach out to Lake Mead Cruise services, which usually has daytime sightseeing. Moreover. You can book your cruise any day you want to as they operate seven days a week.
Once you get your seats booked at Lake Mead National Recreation Area, you get an elaborate 90-minute tour. You don't have to worry about taking any snacks with you, as they'll provide you with refreshments on board. And if you are cruising it during the summer season, your whole experience will be a lot more enjoyable as you can spend your time hanging out on the rooftop while you click some of the most memorable photos with your loved ones.
Don't Even Think About Skipping the Area 15
There is so much happening in Area 15 that you can hardly keep track of. At Area 15, new attractions are opening up every day, and to add more fuel to the fire; they are even better than the previous ones. After years of waiting, the entertainment complex is now opening its doors to its anchor tenant, Meow Wolf. This world-class exhibit is a unique take on the culture of grocery stores. Once you go inside it, you'll be opening portals to fictional corporate entities behind those grocery stores. This is only one example of the several exhibits you'll find in Area 15.
Make sure you at least take a couple of hours from your day's schedule to fully appreciate the beauty of the wickedness that Area 15 has to offer you. But, if that's not possible for you, pay your visit to a smaller version of Area 15 known as Wink World. Here you'll find many similarities to the exhibits mentioned above. Moreover, to enhance your experience, you'll get your ears filled with some of the most exciting music you've ever heard in your life.
Without a doubt, you'll create some of the best memories of your life there and an experience everyone would love to hear about.
Take a Ride to the Chinatown

The Las Vegas Chinatown consists of more than 150 restaurants. So, if you are in a mood to try some exotic food, Chinatown is where you should be. Find your way on and around a spring mountain road, and there you'll find some of the most decent restaurants in Las Vegas. However, for the uninitiated, it could be a bit challenging to navigate there. However, rest assured your efforts will be handsomely rewarded.
A helpful tip to give you will be to make your reservations in advance if you are a solo rider. But if you are with a tour company, you can ask them to make reservations on your behalf. This way, you remove a lot of hassle out of your way.
Once you get there, you'll find that the whole area feels like a well-timed and seamless experience, making it perfect for the people who are not afraid to walk around. Further, it provides you with the thrill of exploring a different culture in a completely different country.
Wrapping up
Las Vegas is a city that guarantees to give you the best time of your life. But, if you haven't made your plans and are going there without any guide, you can end up wasting a lot of your precious time. Hence, it becomes crucial for you to keep this guide handy and have the best time of your life.