With over 17,000 islands straddling the equator, Indonesia offers spectacular scenery and unforgettable journeys. From remote uninhabited islands with pristine jungles and white sand beaches to awe-inspiring Unesco World Heritage sites and traditional villages where time seems to stand still, there is no shortage of inspirational escapes here.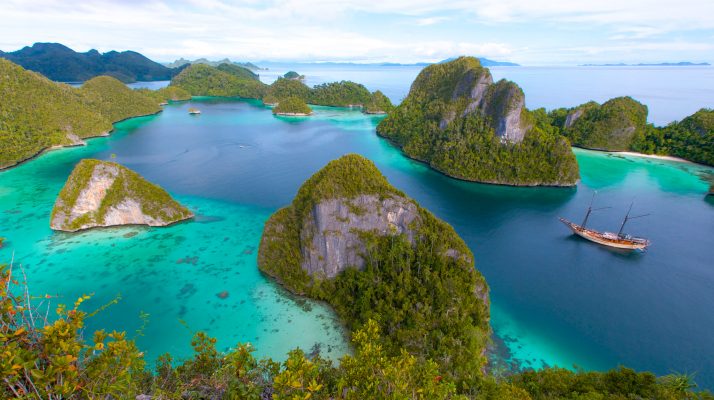 One of the best ways to see this beguiling island nation is on a luxury sailing voyage. A private yacht charter allows you to visit hidden corners around the archipelago all while enjoying the comforts of your own luxurious hideaway, where the surrounding scenery is endlessly changing and awe-inspiring. These are just a few of the destinations you can visit on an island-hopping sailing trip in Indonesia. To book your trip, visit Ultimate Bali.
Komodo National Park
Komodo National Park is best known for its legendary Komodo dragons that only reside in this small corner of the world. These magnificent creatures have changed very little since prehistoric times and are breathtaking to see in their natural habitat. The dragons reside on two of the 29 islands in this UNESCO World Heritage Site. The other islands offer hiking trails with incredible vistas and quiet coves that are perfect for snorkelling and diving.
The Banda Islands
Set in the midst of the Banda Sea, the Banda Islands are an archipelago of 10 volcanic islands that will forever hold a place in history. This archipelago was once the only place in the world where nutmeg and mace grew, making it the centre of the spice trade. In fact, even today many people still call the remote islands the Spice Islands. Remnants of the past still exist here in the form of crumbling forts and colonial buildings. The archipelago is also known for its excellent dive sites.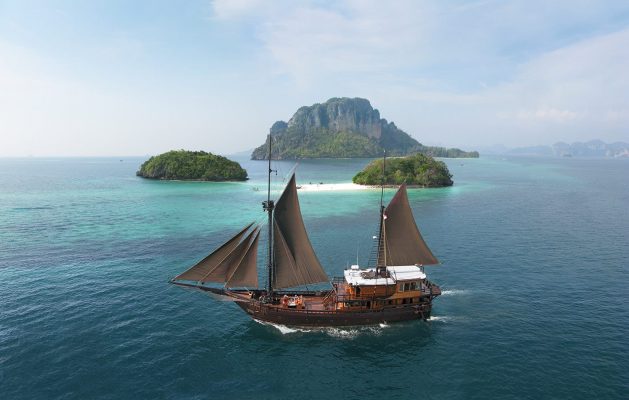 Raja Ampat
Once a little explored area on the very eastern edge of Indonesia, Raja Ampat is now renowned as being one of the best diving destinations on the planet. This archipelago of over 1,500 islands is part of the Coral Triangle, which has some of the most biologically diverse marine life in the world. Besides diving amongst tropical fish, coral gardens, sharks and turtles, visitors can also explore caves, forests, and white sand beaches on the pristine islands.
The Alor Archipelago
A sailing expedition to the Alor Archipelago is escapism at its best. These rugged islands are at the far eastern edge of the Lesser Sunda Islands chain and seem a world away from their more touristic neighbour of Flores. There are about 20 islands to explore, many of which have quaint villages where local people practice traditions that have been passed down for centuries. In between the islands there are stunning dives sites teeming with fish and coral.
West Papua
West Papua is often overlooked on traveller's itineraries, which makes it one of Indonesia's best kept secrets. While most visitors to this westernmost province head to the Raja Ampat archipelago for diving, more intrepid travelers can make their way to Cenderawasih Bay or Bird's Head Peninsula to see whale sharks under the water or from the deck of a yacht. For Indonesia's finest charter yachts and tailor-made journeys visit Ultimate Bali.