There is hardly anyone who dislikes ice cream. It is one of those refreshing treats which makes everyone happy in all types of weather. If you are having a bad day, a scoop of good old ice cream is all you need to make everything feel better. In Dubai, there is no shortage of ice cream. 
Both in taste, quality and variety, the global city excels in providing the best available ice cream. This heavenly city spoils it's residents due to the huge availability of dessert shops, especially if you are craving ice cream. In case you are struggling to choose a sweet spot, this article is here to make your hunt easier. See the following best ice cream shops in Dubai.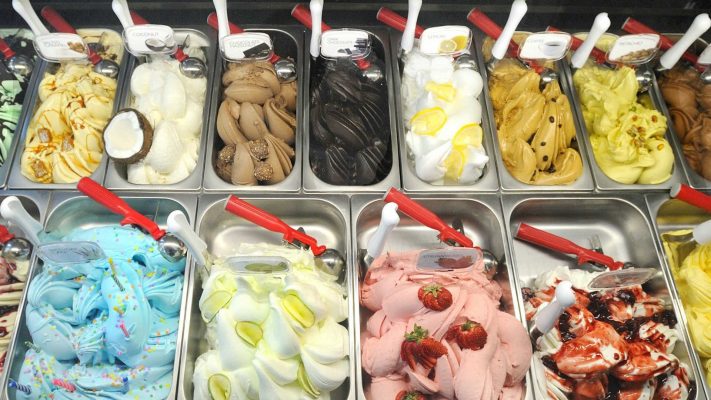 Most of these ice cream shops in the city boast various outlets throughout Dubai. Therefore, if you ever crave for a scoop of rich deliciousness, you should visit any of these places. 
M'OISHÌ
This is UAE's own homegrown mochi ice cream brand which expertly blends the signature delicacy of the Japanese sweet and famous tastes from the area. The flavours of this joint are almost sinful. It contains both rice cake and ice cream. This charming luxurious Japanese confectionery is a dream come true for anyone who loves mochi. 
Cost: AED 25 for 2 customers.
Location: M'OISHÌ has different outlets at Dubai Mall, City Walk, Dubai Galleria Mall, Outlet Village, Dubai Opera House, Mall of the Emirates, Nakheel Mall, La Mer, Dubai Festival City, and DIFC Dubai. 
Timing: It opens at 9AM and closes at midnight
Ice Cream Lab
The Ice Cream Lab LLC boasts a variety of flavors freshly prepared utilizing liquid nitrogen. The brand excels at this concoction technique which originates from the glamorous streets of Beverly Hills. The menu of the ice cream lab provides creative flavors which are made in a laboratory themed kitchen. 
This kitchen was the inspiration behind the innovative name of this famous ice cream parlour. As a bonus, their ice cream includes no preservatives, emulsifiers, and additives. It is also low on sugar. 
Cost: AED 70 for 2 customers
Location: Ice Cream Lab is located at The Dubai Mall and Downtown Dubai
Timing: It opens from 10AM to 1AM
Scoopi
This is a chic dessert parlour located in Jumeirah. Scoopi boasts one of the best quality-wise ice cream in the city. It is prepared with premium ingredients such as chocolate imported from France and delicious cream imported from Denmark. Get ready to taste flavours like never before. 
Cost: AED 15 for 1 scoop
Location: Scoopi is located in Jumeirah 3
Timing: It opens at 2PM to 1AM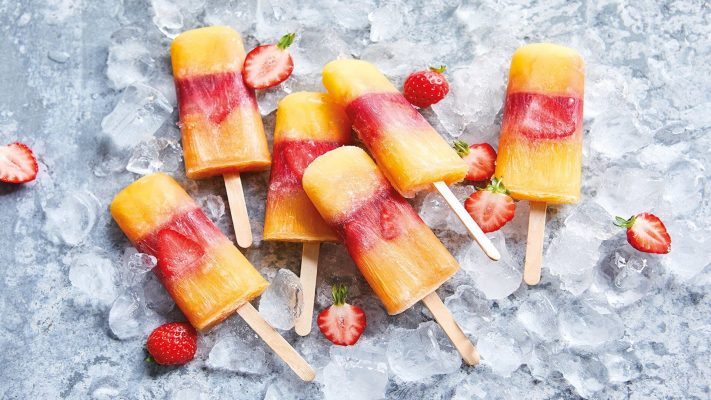 Bouzet Jeddo
This ice cream parlour features a view of the stunning lakes of JLT. It offers traditional ice cream blended with a distinct homemade flavor. This is actually a family owned ice cream shop. Bouzet Jeddo offers the regional flavors of pomegranate, mulberry and mango. The best part is that their ice cream is free of all preservatives. 
Cost: AED 140 for 2 customers
Location: Bouzet Jeddo is situated at Cluster X, Jumeirah Lake Towers
Timing: It opens at 11AM and closes at 9PM
Succharia
This is also a popular ice cream shop in Dubai which provides organic ice cream. Only the most high-quality ingredients are incorporated and the ice cream is made of grass-fed cow milk. This creamy ice cream comes in a variety of flavours such as cookies, lemon, coffee, and yogurt. 
Cost: AED 60 for 2 customers
Location: Succharia can be found at Cluster X, Jumeirah Lake Towers
Timing: It opens at 1PM and closes at 9PM. 
Iscream
This is the most Dubai-like ice cream in the city. It greatly reflects the multicultural atmosphere of Dubai. Iscream has even partnered with the regional flavors of Emirati Coffee and Tabbouleh. The foreign favorite flavors of people are also offered such as Wasabi and Curry. Their sophisticated menu offers delectable and distinct ice cream treats determined to excite your taste buds.
Cost: AED 60 for 2 customers
Location: Iscream can be found at La Mer, Jumeirah 1
Timing: It opens at 9AM and closes at 10PM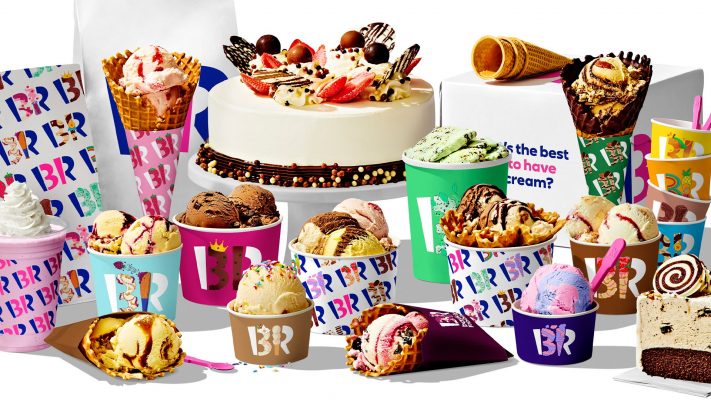 Brooklyn Creamery
This place offers unrivaled vegan ice cream which is why it is one of the most healthy, creamy and delicious ice cream in UAE. This brand started in Brooklyn and has finally made a branch in Dubai. The Chocolate and Coconut flavor is one of the best sellers. 
As for their regular ice cream, it is 50% lower in calories and 60% lower in fats. There are also no artificial colors and artificial sweeteners found in their menu. Although it's mostly vegan, it's taste leaves even the non-vegan ice creams behind. 
Different ice cream brands in the city
Apart from the above cafes and boutique dessert parlour, there are many other ice cream brands that have numerous outlets in Dubai. These ice cream brands provide a long list of rich flavors. A few examples of such exquisite brands are:
London Dairy Cafe

Baskin Robbins

Cold Stone Creamery

Häagen-Dazs
Even if you follow a strict vegan diet restriction, Dubai offers a number of places providing vegan desserts and ice cream.
Turkish ice cream in Dubai
Turkish ice cream is a famous delicacy of Dubai. It also goes by the name of Dondurma. This ice cream is unique from the other traditional ice creams due to the chewy, thick and rich texture. The well known places with Turkish ice cream in the city attribute this rare texture to the addition of the secret ingredient called Salep. Salep is powdered orchids which are utilized for making Turkish ice cream. 
In case you would like to try this artistic ice cream, the list below mentions the names of some places offering the best Turkish ice cream in Dubai:
Global Village, having multiple outlets

Maras Turka located at City Walk

Günaydin situated in Souk Al Bahar

Amorino is found in Dubai Mall

Mado is found in different branches

Sultan Baba Iskender is located in Dubai Festival City Mall