Traveling can be an incredible adventure and a lot of fun, but it also comes with risks. One of the most important things to remember while traveling is that you will need travel insurance! 
Buying insurance can seem like a daunting task at times. Travel insurance can be expensive, and the coverage may seem limited at first glance. However, it is an excellent way to protect your investment, and it can also help you save time and money if the worst happens. 
This article will provide you with crucial considerations to keep in mind before purchasing travel insurance so that you can make an informed decision and get the coverage that best suits your needs.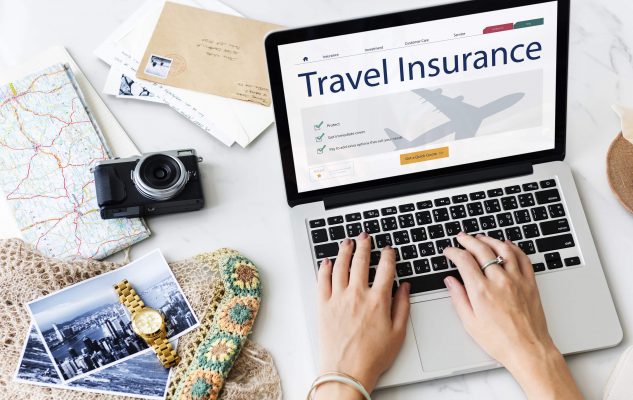 What Is Travel Insurance?
Travel insurance is an essential part of any trip, and it provides protection and financial help to travelers in case of emergencies.
Travel insurance is a policy that covers the costs associated with medical emergencies, lost baggage and tickets, trip cancellations or interruptions, missed connections, and more. It can protect your investment in case anything happens while you are away from home traveling.
Why Is Travel Insurance Important?
Travel insurance is essential because it can protect you against unforeseen events. It provides peace of mind while traveling, which can be invaluable when on vacation! Travelers have to think about a lot of things before embarking on a trip and need peace of mind that their trip won't be spoilt. 
Most good travel insurances offer coverage for medical emergencies and evacuation expenses if needed, cancellation or interruption of your trip due to illness or injury, lost baggage protection that includes clothes and personal items, as well as electronics.
It also provides 24-hour assistance services in case anything goes wrong during your travels, including replacement tickets for missed connections between flights, etc., accident death & dismemberment coverages just in case something happens, unfortunately, leading to loss of limbs or organ damage (usually included in most standard policies). 
Accidental death benefits cover the costs associated with an unexpected death during their trip and coverage for lost or stolen passports.
How Does Travel Insurance Work?
Travel insurance works similarly to standard health insurance. People pay a monthly fee, and the insurer provides coverage for future illnesses or injuries as long as the person continues paying their premiums. 
This is similar to travel insurance – people pay a premium before they leave on vacation, which covers them if anything happens while traveling away from home. 
How do I know if I need Travel Insurance? 
It depends entirely on your personal situation! Most people only buy travel insurance when going somewhere far away from where regular health care may not be available such as on long international trips. 
Still, it never hurts to have an emergency plan just in case you encounter any issues during your travels at home either!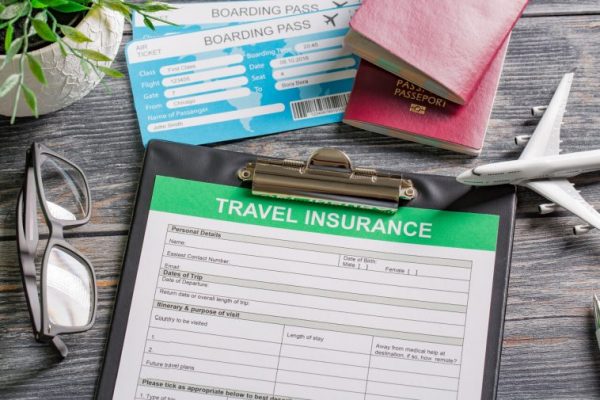 Things To Consider Before Buying A Travel Insurance
1- Travel Extent
Some insurers will only cover you for specific periods, so checking the travel insurance plan before purchasing is essential. Travel insurance plans usually include coverage anywhere between fifteen days and one year (typically covering trips up to 60 or 90 days). 
If you plan on traveling for more extended periods of time, make sure to purchase a comprehensive policy! It is much more expensive but well worth it if anything happens while away from home for a more extended period. 
If your trip exceeds thirty days, then consider that most policies don't provide coverage past 180 consecutive days at all. 
2- Medical Conditions
Travel insurance plans don't typically cover people with pre-existing medical conditions. If you have a chronic illness, talk to your insurer before purchasing travel insurance, as they might not provide coverage at all or for the same amount of time as those in good health! 
In addition, check whether there is any waiting period applied from when you purchase your policy and departure date – make sure it doesn't expire immediately after leaving home because this could be very inconvenient if anything happens while traveling. 
Some policies will require that you wait up to thirty days after making the initial payment before going on vacation.
3- Travel Distance
Different insurance companies will offer different coverage amounts for specific distances away from home. Make sure to check their plans and see what is included in the price before you purchase travel insurance! 
If your trip is longer than expected, then make sure that there are no extra fees or waiting periods attached to the plan when traveling – this could lead to inconveniences down the road if anything happens while on vacation.
4- Side Trips
If you plan on going to any side trips or other destinations as part of your journey, make sure that your travel insurance plan will cover this! 
Some insurance plans only provide coverage in a specific number of countries outside of the main destination – so check what's included and how much it costs before purchasing one. 
It's also essential to have some additional funds to cover extra trips. You can generate funds for these trips by investing some of your money in stocks. To select profitable stocks, you can choose stock picker subscriptions to look into.
If there is no separate price for traveling to more than two locations, then be aware that these policies might not include any extra benefits such as medical evacuation flights if needed when visiting additional places during your trip abroad.
Conclusion
It can be challenging to plan financially for any mishaps while traveling. You never know what may happen when you're on the road. 
However, it's always a good idea to have travel insurance just in case something happens that is out of your control, and you require emergency treatment or assistance from locals – despite where you're staying during your trip!
You should take your time and make an informed decision while also considering the coverage that best suits your needs. Hopefully, these guidelines will help you find a plan that's right for your trip!