If you follow the saying, 'Variety is the spice of life' in travel adventures, then Dubai is the ultimate destination to visit. Featuring a riot of cultural, modern, and luxury experiences, Dubai is a pioneer in providing a versatile holiday experience. A popular attribute of the emirate is its luxury quotient. However, If you delve a bit deeper, you will discover it is a popular destination for thrill-seekers, adventure lovers, and family holidaymakers. For those looking for a fun and adventure holiday, Dubai offers a host of experiences each one as enticing and memorable as the next. Here are some fun things to do in Dubai on a Dubai vacation that would be the perfect way to add thrills and adventure to your trip. 
Aquaventure Water Park
The best way to beat the heat in Dubai is to spend a day at this exhilarating water park. Aquaventure Water Park is probably the best water adventure park in the Middle East and offers more than 70 water rides, a sprawling beachfront, a gorgeous lazy river, cabanas, and a splash play area for kids. If you are looking for the ultimate hair-raising water adventure, Aquaventure Water Park has some of the most adrenaline-rushing rides. Few of these rides are record-breaking water thrills such as Trident Tower and Odyssey of Terror. The Poseidon's Revenge is tagged as the world's scariest water thrill as it drops you off without a warning into a near-vertical tube that plummets you 30 meters down in a free fall. The place offers a variety of simple rides that kids, friends, and family can enjoy together.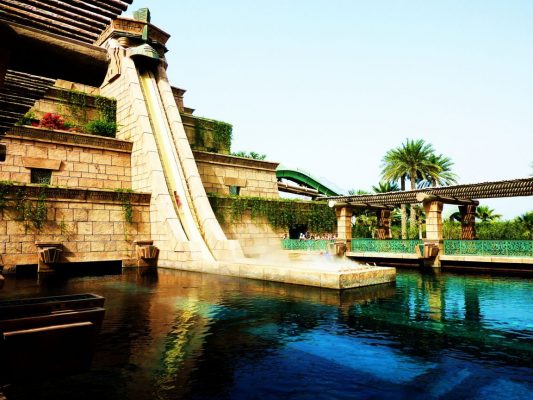 IMG Worlds of Adventure
Boasted as one of the largest indoor theme parks in the world, IMG Worlds of Adventure brings together thrill and nostalgia in its adventure and recreational experiences. Strolling around the venue you can spot Johnny Bravo and other favorite characters of Cartoon Network. At the MARVEL arena, you get to see the Avenger team and even join in battles and adventures with these superheroes. The park has four zones; the most popular ones are the Cartoon Network and MARVEL zones. Apart from that, there is the Lost Valley and IMG Boulevard. There are thrills, entertainment, shopping, and dining venues in each area based on a particular theme, so when you enter a zone, it feels as if you have entered an entirely different fantasy world.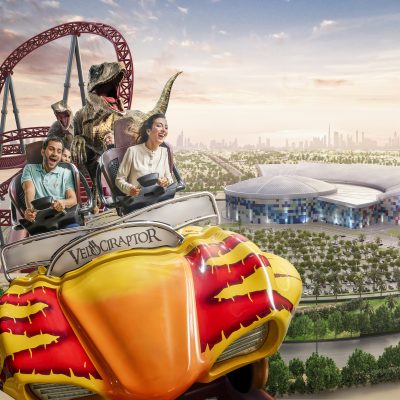 VR Park
Enter a whole new realm of fantasy and thrill at VR Park Dubai. Located inside Dubai Mall, VR Park is Middle East's first virtual and augmented reality simulated theme park. The entry to the park is free but you can only look around and marvel at the surreal ambience. If you want to take part in the virtual games and thrills, you will have to get a ticket at an extra cost. These thrilling zones let you escape reality and experience impossible experiences such as flying in a drone car and getting chased by giant desert scorpions and zombies. Visitors can choose games and simulations that offer solo and multi-player experiences in themes varying in adventure, leisure, sports, and horror.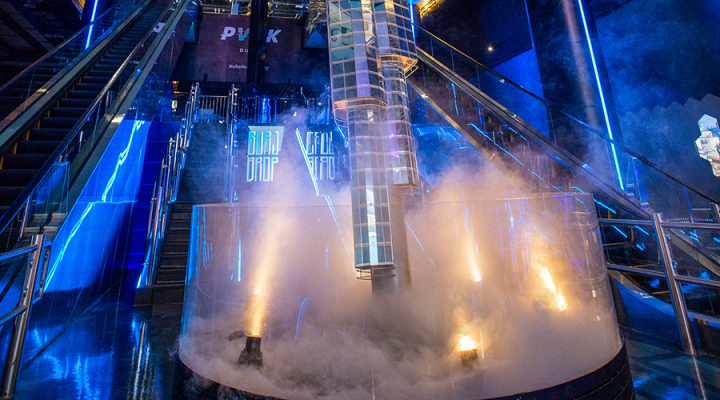 Global Village
Get a glimpse of the whole world at Dubai's Global Village. Close to 90 countries represent their culture, entertainment, architecture, and food at Global Village. This seasonal attraction located at Sheikh Mohammed Bin Zayed Road E 311 road is tagged as the biggest multi-cultural event in the world. Once you enter, you find yourself on a country-hopping spree at this colourful, colossal carnival. It is a wonderful attraction blending worldwide entertainment and recreational experiences with cultural essence and is one of the best ways to meet people from all over the country at a very reasonable price. It is one of the most visited attractions in Dubai and stays open only in the winter months in Dubai.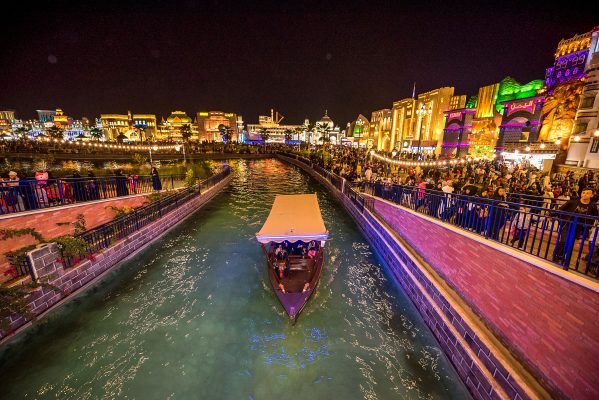 Dubai Parks and Resorts
Among the theme parks of Dubai, one park that stands out as the ultimate family-friendly attraction is the Dubai Parks and Resorts. This family recreational park is home to three fascinating theme parks, an exciting water park and a few posh hotels. Among its theme parks are the first-ever Lego-themed amusement and water park that is quite popular among families with little kids as it has activities and play areas for kids as young as 2-year-olds. Located within the extravagant Dubai Parks and Resorts, 
MOTIONGATE Dubai is another attraction tourists love to visit which is dedicated to the Western world of cinema. At Bollywood Parks Dubai, It would not be surprising if you start tap to the beats of a Bollywood song and end up humming a tune after exiting this glamourous Dubai attraction. The whole arena has exciting rides, street performances, live events, and a food scene that is a treat for your taste buds.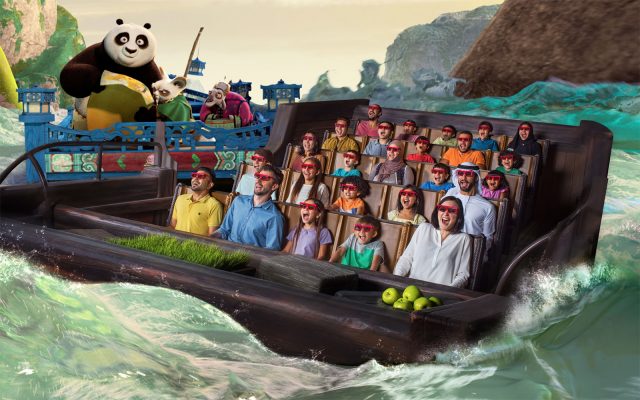 Dubai Desert Safari
For a change of scenery away from the bustling city life of Dubai, venture out into the  serene na d sublime Arabian deserts surrounding the city. One of the most invigorating aspects to experience on your Dubai journey is the sense of serenity that envelops you as you take your first steps in the countryside. Dubai's desert provides a refreshing change of scenery from its modern city life as well as providing a perfect setting for desert adventure sports. On a desert safari, you can go quad biking, sandboarding, and dune bashing. Get ready for an exciting dune-bashing experience on the undulating desert dunes if you like a good adrenaline rush. If you want to try a solo drive on the dunes, try out dune buggy or quad biking high-thrill rides. You can embark on mild adventures by taking morning hot air balloon rides, followed by a desert safari with mild activities like camel riding. Sunset views and Arabian folklore coupled with a delicious BBQ dinner is an ideal way to experience Arabian splendours.
Ski Dubai
There are no impossible tasks for Dubai to envision and make a reality. While there are sandboarding opportunities in the deserts of Dubai, the emirate also managed to get options to go snowboarding in within the city. Head to Ski Dubai at Mall of the Emirate, a one-of-a-kind temperature-controlled ski park in the Middle East. Here, you can experience a chilly atmosphere, test your skiing and snowboarding skills, and enroll in lessons if you have never skied before. It is a wonderful way of beating the heat and spending time with friends and family in a snowy wonderland.