Meta – Ever wondered why Chernobyl tours are getting more and more popular? Here are interesting facts about Chernobyl and why you should visit soon!
Chernobyl has been shrouded with fascinating, yet controversial myths, for a number of decades. This is why with all the mystery surrounding this place, more and more people have gained interest in Chernobyl tours and consider checking out the mystery around it.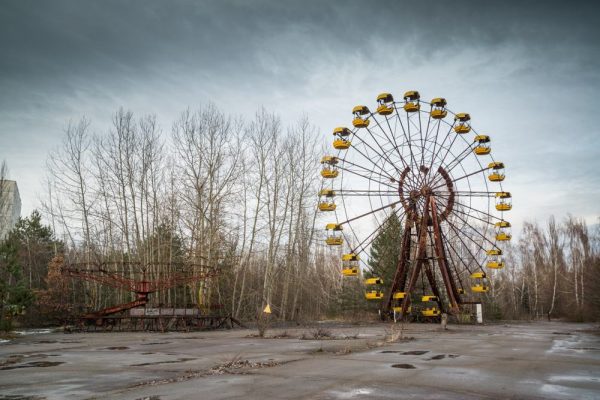 If you are one of those people who are curious about this city or want to see for yourself whether these myths are true or not, then a Chernobyl city tour sounds about right.
And here's the kicker – you may even be able to debunk many of these untrue myths about Chernobyl and experience first-hand what it's like to step foot in this curiosity-provoking Ukrainian city. So, if you're looking for an authentic and exceptional Chernobyl tour, keep reading to learn more!
Chernobyl Tours Like No Other
For over two decades, there has been a great demand for Chernobyl tours among many people who wanted to learn more about the history of this city. With a few TV shows and movies featuring this city, no wonder it has become the subject of interest when it comes to extraordinary tours.
Although there have been speculations and fears about visiting this part of Ukraine, it is interesting to note that many of the myths involving this city are indeed false. Thus, visiting it and discovering for yourself what Chernobyl really is remains in many folks' bucket lists.
So, what can you expect from an authentic Chernobyl tour? Here are just some of the highlights to look forward to:
– Breathtaking riversides
– Relict woods
– Death Bridge
– Pripyat, The "Ghost City"
– And more!
From spine-tingling remnants of the city's historical man-made disasters to what remains of Chrernobyl's natural landscapes, these are just some of the things worth discovering for yourself.
Are Chernobyl Tours With Certain Risks?
This is a typical concern among those who are looking to visit Chernobyl. Considering its history, it is only understandable why some are wary about stepping foot to this city. 
So, how safe is it to go to Chernobyl?
Quite honestly, there are some places in the city that remain closed to the public such as the Elephant's Foot. Stepping right into this area is prohibited because of the hazards involving it.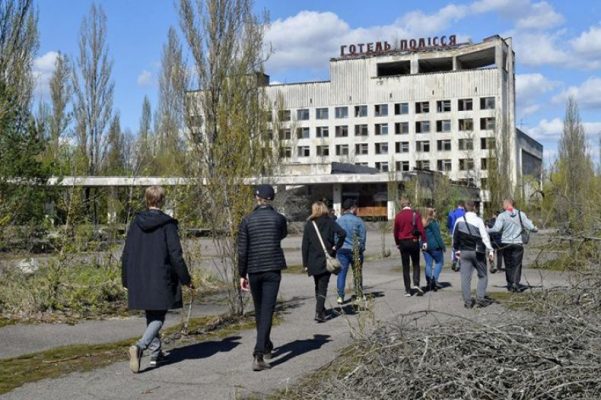 However, by joining reputable Chernobyl Tour operators, you can have the peace of mind that your safety is guaranteed.
These tours will introduce you to the natural oasis in its pristine and untouched beauty, which was the result of a nuclear power plant explosion several years ago. There are also over 10 sites to explore including the ghost city of Pripyat, the DEath Bridge, and the Radar Station DUGA 1, a magnificent construction that can easily remind one of the Cold War.
What To Expect From Chernobyl City Tours
On average, the tour to Chernobyl should go from 1 to 6 days, as no one is allowed to stay in the city per night.  Furthermore, there are certain restrictions included. For instance, children below 12 years of age are not permitted to join the tour, as well as individuals who suffer from certain health disorders.
Otherwise, visitors should have no problem touring the city. It is merely a light walk and a day of exploration without any complex requirement on physical training.
You can witness for yourself – and debunk the myth – about the famed Death Bridge. Legend has it that anyone who crosses the bridge would die in a matter of days. Yet, it is nothing but fiction, which explains the name given to this place. 
However, it is true that some peculiarities come with Chernobyl. After all, there are indeed hazardous zones in the area and should only be explored with the guidance of professionals and experienced tour guides.
This is why it is important to choose only reputable and skilled Chernobyl tour guides who can help you achieve the finest experience while at the same time keeping you safe. 
With an experienced guide, along with a security service representative, you can stay away from danger while learning more about the tales and legends surrounding Chernobyl. 
Additional Things To Consider About Chernobyl Tours
Overall, a visit to Chernobyl can easily feed your appetite for adventure and mystery. While the city has gained a certain reputation for being one of the most hazardous places on the planet, it does not apply for the entirety of this place.
There are some sites worth visiting, which should help you gain a more solid understanding about this Ukrainian city. Then, you will be able to appreciate it more in all its unique facets while debunking many of the myths and fiction that have shrouded its unique appeal.