There is no age to enjoy spectacular roller coasters and some of the jaw-dropping, exciting rides that can be found in theme and adventure parks all over the US. However, it gets tough to decide the best one or which one to visit the next when you are planning your trip.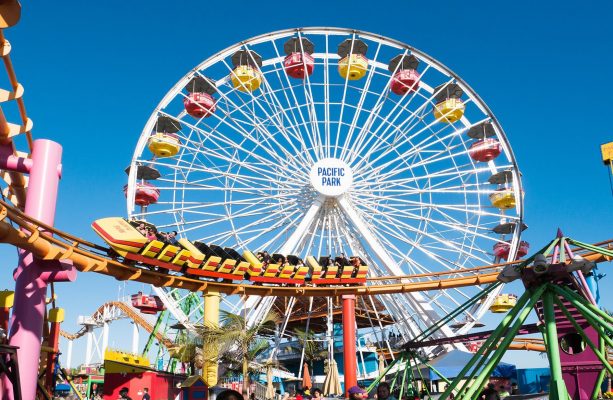 Everyone is looking for different attractions, facilities, and experiences when they are trying to choose the theme or adventure park for their weekend getaway or family vacation. To make this decision easy for you all, here is a list of America's must-visit adventure parks, that every adventure lover should experience at least once.
Universal's Islands of Adventure, Orlando
Another great adventure park to plan your weekend family getaways. It offers a number of exciting, thrill rides, including the latest and popular VelociCoaster. One of the popular attractions that make Universal's Island of Adventure a must-visit for all Harry Potter fans, is the Harry Potter-themed land. 
Universal Studios Hollywood, Los Angles 
A dream come true for all movie lovers, Universal Studio Hollywood is a very popular spot among local and international tourists. It truly takes you on a memorable ride through movie sets of some of your all-time favorites on the tram ride. The film theme park offers a lot of attractions that make this theme park book a place on our list. 
Disney's Animal Kingdom, Orlando 
For over the last 20 years, Disney's Animal Kingdom has never failed at wowing the crowds with its large-than-life animal-centric, immersive experiences. It features several attractions that make your trip truly memorable. Some of the popular attractions include the addition of Pandora, The World of Avatar, and the fantastic Avatar Flight of Passage, which makes this adventure park a must-visit spot for all ride enthusiasts and nature lovers.
Dollywood, Pigeon Forge
If you are looking for a perfect family vacation with many activities and attractions for kids and adults then Dollywood is the spot for you. Owned by Dolly Parton and located in the gorgeous and picturesque Great Smoky Mountains of Tennessee, Dollywood features a fun combination of some family-friendly attractions, thrill adventurous rides, musical entertainment, and some delicious comfort foods to give you energy for the non-stop fun. 
Disneyland Park, Anaheim 
This is where it all started, the first theme park that led to the present, globally loved Disney Park empire, is for sure on our list of top adventure and theme parks in the US. The trip will take you through many nostalgic experiences with state-of-the-art attractions for everyone. Disneyland Park definitely lives up to the name and it's one of the world's most iconic amusement parks.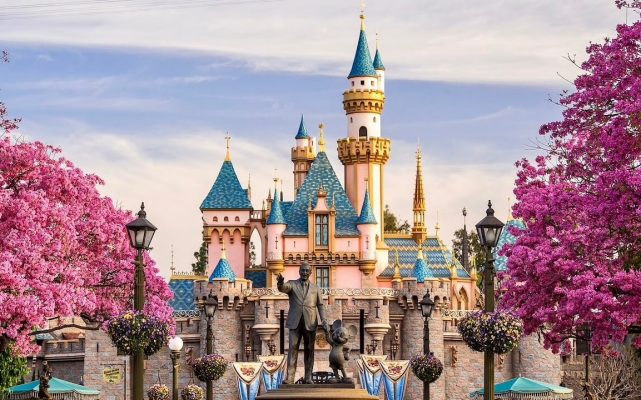 Disney's Hollywood Studios, Orlando 
Disney's Hollywood Studios is very popular among local and international tourists, particularly movie fans. Its popularity has only increased among people of all ages, since adding the Toy Story Land and Star Wars: Galaxy's Edge. People absolutely love experiencing the world of their favorite movies and following in the footsteps of their favorite characters. 
Silver Dollar City, Branson 
Silver Dollar City is set in Missouri's Ozark Mountains, it is an 1880s-fashion theme park that takes you back in time with many nostalgic experiences. The park offers more than 40 fun rides and attractions, along with features like live entertainment and demonstrations from craftspeople, which ensure your trip to Silver Dollar City is eventful and exciting.
Stone Mountain Park, Atlanta  
Stone Mountain Park is one of the most popular and loved attractions in Atlanta. The 3200 acres of all-natural beauty is the complete package and family vacation destination. It offers a number of family-friendly attractions that make your time there truly memorable, including outdoor recreational activities and a selection of on-site lodging options. Some attractions include scenic railroad, Historic Square, Golf course, Summit Skyride, Dinotorium, and museum. The best time to visit is for the Winters for Holiday season entertainment, seasonal events, and festivals.
Knoebels Amusement Resort, Elysburg 
Another great option for a short family vacation or a weekend getaway, Knoebels Amusement Resort is the largest free entry park in the country. It offers something for the whole family and features many pay-as-you-go attractions that include thrill roller coasters and rides for children. 
Santa's Village, Jefferson 
If you love Christmas and don't want to wait for the Holiday season to enjoy Christmas fun then Santa's Village is perfect for you. It's Christmas all year long in this holiday-themed amusement park that offers many winters and Christmas-themed rides and attractions for people of all ages. 
Magic Kingdom Park, Orlando 
Magic Kingdom Park offers an amazing variety of iconic, family-friendly attractions including the popular Cinderella's Castle standing proud at the center and several of your beloved Disney characters. For all these reasons and more, Magic Kingdom Park located at Walt Disney World Resort is one of the number one spots for family-friendly vacation destinations.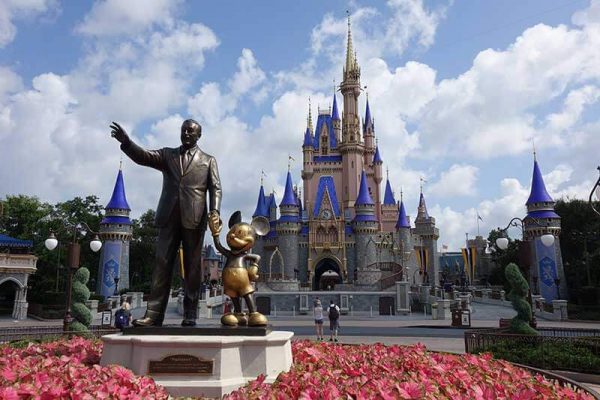 Seabreeze Amusement Park, Rochester 
Seabreeze Amusement Park is your wholesome family adventure park that offers a perfect day of fun for the whole family. It offers many rides for children, roller coasters, and a great water park with some fun water-themed activities. It is a fun spot to plan your family getaways with kids. 
Busch Gardens Tampa Bay, Tampa 
Busch Gardens Tampa Bay is an African-themed amusement park that offers its visitors a few very exciting rides that cater to the whole family. However, the popular attraction point at Busch Garden is that it's home to over 200 species of animals in one of the region's highly accredited zoos. 
Funland, Rehoboth Beach 
All lists of popular or best amusement parks in the US mention a classic beach boardwalk park. Funland brings you just the same iconic beach boardwalk park of America with more than a dozen classic carnival-style rides, games, an arcade, and a lot of more attractions that cater to people of all ages including children.  
Busch Gardens Williamsburg, Williamsburg
With just a trip to Busch Gardens Williamsburg, you get to experience visiting Germany, Italy, France, and many other exotic lands in one day. Busch Gardens Williamsburg is a European-themed amusement park, that located near the historic city of Virginia. Besides, you also get to enjoy internationally inspired cuisine on your trip to the park. 
Cedar Point, Sandusky
Another top adventure park on our list, Cedar Point is located on the shores of Lake Erie and it's popularly known for some of the most thrilling roller coasters. With a history dating almost 150 years back and an exciting 18 roller coaster, the park is a great vacation spot.
Nickelodeon Universe, Bloomington
Nickelodeon Universe is located within the Mall of America in Minnesota. It is a great spot to visit with your kids as it offers a lot of family-friendly fun indoor rides and activities in this cartoon-inspired theme park. 
Silverwood Theme Park, Athol 
Silverwood Theme Park is located in northern Idaho and it is the largest and popular theme park in the northwest region. It features several rides, waterslides, fun activities, and attraction points for the whole family. 
Canobie Lake Park, Salem 
With over 85 rides and family-friendly attractions, Canobie Lake Park is a great weekend getaway spot. You also get to enjoy classic snacks like caramel apples, popcorn, lemonade, and more. 
Kentucky Kingdom, Louisville
The Kentucky Kingdom offers many fun rides and activities for the whole family including a Ferris wheel, six roller coasters, many kid-friendly rides, and more.