Winter in 2020 was very different for most people than the previous years. But this year, things are slightly falling in place, and people are getting ready to travel and dress up during the winter season.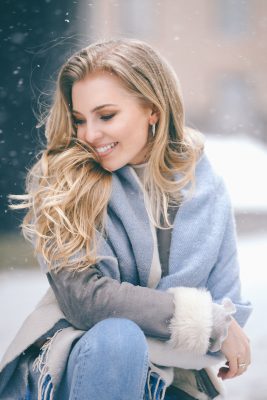 But this fashion industry is ever-evolving, and there is a lot changing every time. So, if you're thinking of having a new look after the lockdown for New Year on your vacation, you've indeed stumbled upon the right place!
Below we have come up with a complete guide that will give you the perfect look you were longing for all this while even while traveling! Hang in there to get an in-depth guide!
Quick Tips to Style Yourself in Winters!
Well, even though there is nothing such as perfect, we all need to put in that extra effort to look our best. And not everyone out there can style themselves well! So, for that, here is a perfect guide to help you dress up in the best way even when you're traveling. Check out our handpicked best tips:
Peek-a-Boo!!!
Your outdoor ensemble can take a new turn with a printed layer. In fact, you can also give your boring sweaters a new look by wearing a trim across the neck or sleeves. These little peek-a-boos will make you look elegant and also stylish! So, this winter if you're thinking about traveling, don't miss out on trying out the peek-a-boo styling. 
Assess the Temperature, Then Choose the Clothing!
Well, one mistake we often make is to think of a place and then start packing our bags! But that's not something you should do! Assess the temperature well, and then choose something appropriate to carry along with you.
For instance, the weather in Japan is not going to be the same as it is in Australia or Canada. So, be sure you first know exactly what the temperature is, what it feels like temperature is, and then choose appropriate clothing to pack along with you.
And for that, you can always rely on websites to help you out. They are known for their accuracy and perfect analysis. Once you're sure, then you can choose your woolens accordingly and pack them.
Think, Mix and Then Match them Well!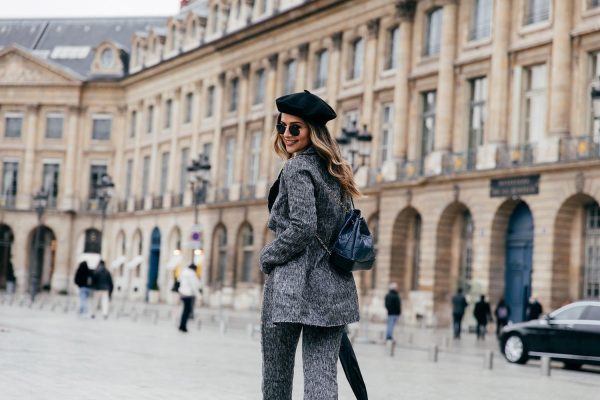 You don't always need to buy new sets of woolens to style yourself. Moreover, it is not always possible to pack loads of clothes while traveling. So, you can play it smart by mixing and matching your old things with new kinds of stuff. For example, you can wear your old scarves with a new pair of pants.
Or else, you can wear a nice old cardigan with a printed scarf. In fact, you can carry two pairs of pants and mix and match the uppers and scarves accordingly. Mixing and matching will help you get a new look, as well as you won't have to spend much before your vacation.
Go for Neckerchiefs
Neckerchiefs are in trend, and people in 2021 must not refrain from this! Most people choose to wear a collared shirt with a sweater over it. But indeed, keep themselves toasted up. So, to play it smart, you can go for neckerchiefs. 
These give you a pop of color, and yet you do not sweat as well. So, if the temperature of the place you're going to is cold, you can indeed try out neckerchiefs.
Colors are the New Trend!
Gone are the days where winters meant whites, blacks, greys, and beiges. Try to be colorful, and you will see what a difference it will bring to your look.
It's not that you always have to bring in the pop of color through your clothing; you can always go for colorful shoes, bags, scarves, neckpieces, or earrings too. These can bring in a pop of color and yet make you look extremely fashionable on your vacation.
Styling Guide-Book for Travels in Winters 2021
Now that you know a few tips to dress yourself up in the winters, it's time we go through some quick guidelines to dress up well even when you're traveling light.
·
Layering Well!
Layering smartly is not an easy task. You simply don't want to add bulk that will make you look hefty. So, it's advisable to layer yourself smartly using the right clothing. If you're wearing a heavy cardigan, think of styling it up with a long coat and with a scarf. It will give you a perfect elevation and good looks.
·
Add the Earrings!
Generally, we tend to forget to wear earrings when we dress up during the winters. But when you wear them, you can indeed draw attention to your looks that will make you look magnificent. And especially when you're traveling with carrying along a few earrings is not going to take up space. 
However, we would always advise you to carry some earrings that go well with other clothing wear. You don't have to take specific earrings for each outfit you wear. 
·
High Boots!
Winters and boots complement each other. So, when styling up for winter in 2021, don't miss out on the high boots. But see, that they aren't bulky and heavy because traveling light is our goal. 
·
Light Lowers!
If you think the temperature outside is extremely low, and you have to layer yourself well, you must ensure you are wearing light lowers. Heavy lowers might make you look hefty and will complement the look you're trying to bring about. 
So, we would always suggest you go for light lowers so that they don't take up much space as well. 
Final Thoughts
As we come to the end of our blog today, we hope you know what the perfect style guide for travel for winter 2021 is! So, follow these meticulously, and you'll see yourself looking the most fashionable in town.