With awe-inspiring views, soul-soothing beaches, and an incredible array of Islands, Maldives is an island nation in South Asia. It is located between Sri Lanka and India. The Maldives provides a wide range of opportunities to relax on its beaches and take part in a wide range of water sports and activities across a variety of islands.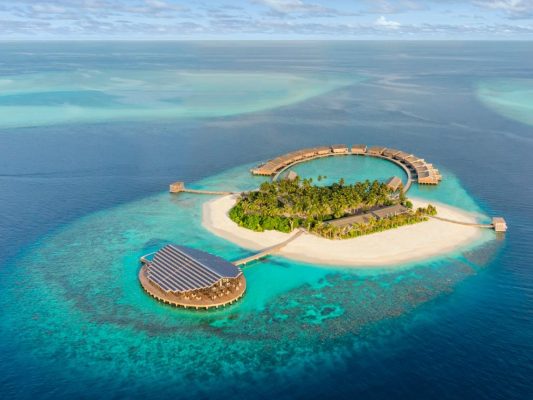 Here are the most popular islands in the Maldives that will give you the best beach time!
Alimatha Island

The Island can require an entire day. In the evenings, an incredible spectacle is staged by torchlights that illuminate the waters both from the inside and out of the Jetty. This one is the most popular Island among Maldives tour package available on the internet. The marine life that inhabits the area is dominated by stingrays, long-nurse sharks, and numerous other fascinating animals. 
The spectacle it gives is breathtaking. The Island is also a fantastic location to go swimming or snorkeling.
COMO Cocoa Island

There is no shortage of stunning islands in the Maldives. However, COMO Cocoa Island is a haven with a distinct charm. The Island provides a sense of peace and tranquility for travelers seeking to rejuvenate.
COMO Cocoa Island is a popular Maldives tourist destination renowned for its luxury 5-star hotels and lavish hospitality. In addition, add the crystal-clear seas and the white beach, and you've made the perfect recipe for an experience that is sure to make your heart sing.
Baros Island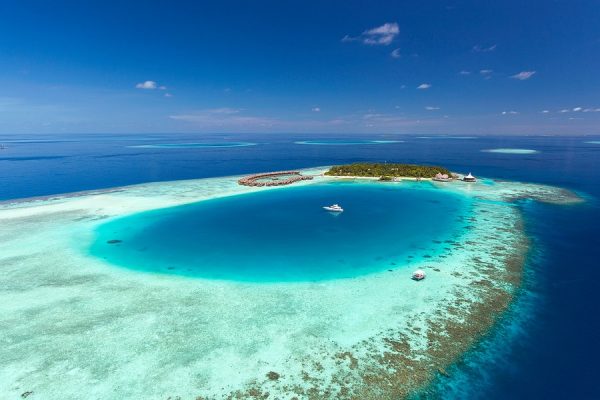 If you're in search of an area away from the crowd, this is the ideal location. Baros is a highly-rated and well-known island within the Maldives. With its sun-drenched beaches and exclusive luxury resorts that are known for their natural beauty and stunning corals. Baros offers a range of water villas and islands with luxurious facilities and a couple of bars and restaurants.
In Baros, it is possible to soak your feet in the cyan blue water and then relax at the Spa. For couples who are adventurous, there are numerous water sports to enjoy.
Male Island

Male, the bustling Maldivian capital, is an enthralling contrast to a sluggish and relaxed place to visit. Male, the pulsating city, is lined with lively pubs, numerous eateries, and quirky souvenir shops, and there's never an idle time in this bustling city with activities 24 hours a day.
There are many attractions to explore here, such as an artificial beach, Hulhumale, a mosque built in the 16th century Hukuru Miskiy and the renowned National Museum.
Veligandu Island

Hello to stunning Veligandu Island, which has been long hailed for being among the best locations in the Maldives for couples. Honeymooners and newlyweds are commonplace on this long, thin piece of land located on the western side of the North Ari Atoll, and there are plenty of luxurious beachfront villas and suites to be matched.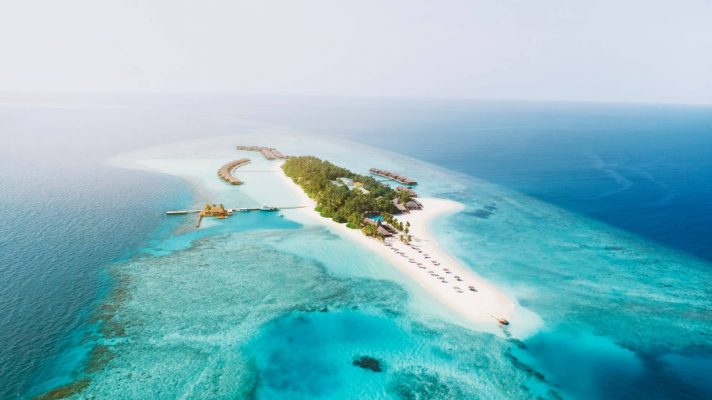 Romantic sunsets shine red and yellow on the laps from the Indian Ocean, cocktails clink in the elegant bar at the resort, and sea kayaks drift along the shoreline of turquoise and crystal-clear waves sway in from the lagoon in the inland.
Rangali Island

Conrad Maldives Resort Conrad Maldives resort on Rangali Island is ideal for having an all-inclusive Maldives holiday for the whole family. You can enjoy snorkeling or fishing, dolphin watching, or just relaxing in the infinity pool, where the perfect blue waters never end.
Anyone looking for a location that offers activities for both kids and adults can go to the Conrad Maldives resort.
Maafushi Island

A very well-known destination to visit in the Maldives is Maafushi island! It not only has gorgeous beaches and many water sports but it provides delicious food you'll take pleasure in. Things to do: Experience Manta Rays and sharks when you go for a shark dive and wear your most stylish bikini to dive into the bikini beach.
You can also do an island hop from Maafushi and enjoy the time you spend in this tropical paradise.
Biyadhoo Island

In South Mal Atoll and one of the most beautiful islands in the Maldives, Biyadhoo Island is another place that keeps offering. If you're searching for a great location in the Maldives and want to have a great time, this is the perfect place.
With more than enough adventure waiting for visitors here, This is a place that offers everything. There is a variety of vegetation abundantly here, ranging from tomatoes, cabbage, Coconuts, Bananas, coconuts, and many more.
The most exciting aspect? Biyadhoo Island in the Maldives has a range of activities like snorkeling, boating, scuba diving, and much more. It's interesting to note that getting to this Island isn't an issue since one can fly to the Velena International Airport and then cover by car.