Despite the ups and downs of 2020, tourism still contributed 4.7 trillion U.S. dollars to the global Gross Domestic Product (GDP). That figure speaks to the sector's long and consistent track record of providing transport, accommodation and all sorts of associated services to guarantee travelers an excellent experience abroad. It's no wonder so many people love to travel, and continue to do so as much as possible.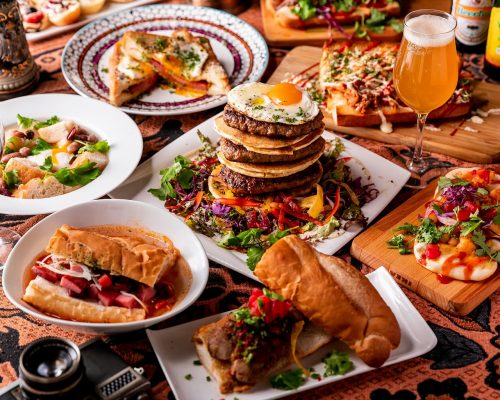 Among the experiences afforded to travelers, food tours are particularly sought-after, since they provide a very particular insight into foreign cultures, not to mention a relaxing and enjoyable time with the best food a region has to offer. 
According to the World Food Travel Association, food tourism entered the mainstream around 2012, and has since undergone exponential growth. Increasing interest in food tourism has prompted many knock-on effects, such as restaurant openings, events, activities and online review sites. 
As a result, today most popular destinations can offer some kind of food-related activity to their visitors, such as the famous Chicago Food Tour, and a full array of stops to sample the best of the local flavor.
The USA has many such cities which are worth visiting for food tourism alone. In this article we will look at the top 5, according to travelers' online reviews. But first let's talk about what exactly food tourism is, and what to expect of it.

What is food tourism?
The Committee on Tourism and Competitiveness (CTC) of the World Tourism Organization (UNWTO) defines Gastronomy Tourism as "a type of tourism activity which is characterized by the visitor's experience linked with food and related products and activity while traveling. Along with authentic, traditional and/or innovative culinary experiences, Gastronomy Tourism may also involve other related activities such as visiting the local producers, participating in food festivals and attending cooking classes".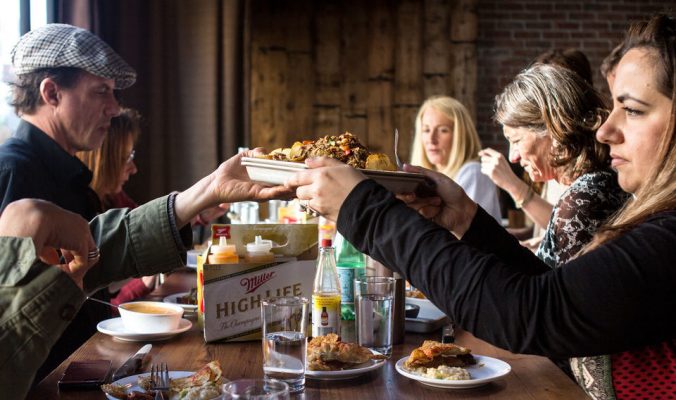 As per this definition, food tourism tends to revolve around getting to know the local cuisine, with each city representing a new and unique adventure. Some cities have built an entire brand around gastronomy, while others simply offer one specific food-related activity among others.
Food tours are one of the most popular activities in the gastronomic tourism sector. They involve visiting a neighborhood, often on foot, and sampling menus and goods from local restaurants and shops. Food tours often include information about the dishes being served, and how they relate to local culture.
During the tour, a small group of people will typically stop at 7 or 8 different locations, where they are offered a small plate of food to try. So it pays to avoid overeating during the first few stops, in order to enjoy the full range of products on offer!
The USA's top 5 food tour cities
The United States is a diverse land in which different cultures coexist, resulting in some of the most exiting food-related experiences on earth. But which US cities offer the most interesting food-related activities? 
New York City
A New York Food Tour is a great way to sample some of this multicultural city's vibrant atmosphere. 
At secretfoodtours.com, you can check out detailed information on all stops and dishes, which include a New York-style bagel, falafel, a slice of pizza and, for travelers with a sweet tooth, a cupcake and doughnut.
Chicago
A Chicago Food Tour provides unmatched insights into this historic midwestern city, in which Italian immigrants played a major role in the creation of its many culinary delights.
Visitors on the Chicago Food Tour will sample the city's greatest hits, from deep dish pizza to Italian beef sandwich, followed by delicious treats and unique chocolates, as well as typical drinks such as the Capone cocktail and local Hefeweizen beer.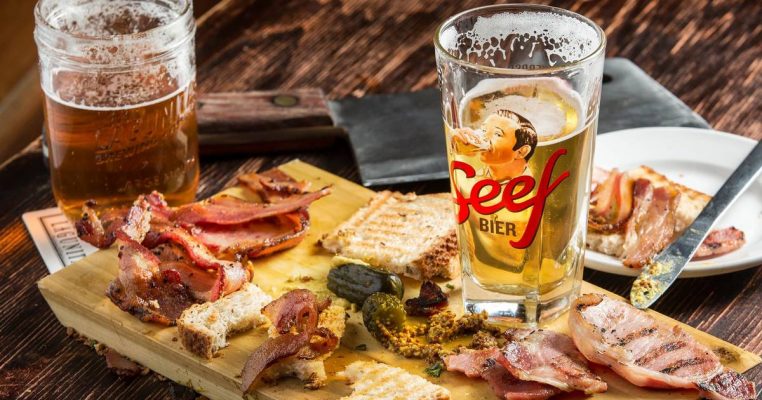 Milwaukee
The Brew City is one of the best destinations for beer- and cheese-lovers in the Upper Midwest. The city's Germanic population arrived during the 19th century and continues to influence local culinary habits to this day.
Over four stops, the tour offers a walkthrough the city and its staples, such as beer battered fish fry and locally made sausages, all washed down with a Cheesehead Blood Mary and Wisconsin Old Fashioned brandy.
San Diego
Influenced by its globetrotting population and home to many talented chefs, this city of sandy beaches and temperate weather offers its unique take on fresh seafood, using all-local produce.
The tour takes visitors to San Diego's downtown area, to sample a wide variety of Mexican-influenced dishes: lobster roll, ahi tuna in a fresh flour tortilla, pork belly Bao bun and gelato, paired with Chardonnay and Margaritas.
Austin
The diversity of Texas' capital city makes it an excellent destination to try out eclectic and delicious cuisine, which combines a range of influences to make something entirely distinct.
Through the busy streets of downtown Austin, visitors can sample many different dishes, including breakfast taco, pit-style BBQ brisket and chicken tamale, along with locally brewed beer and tequila cocktails.