Traveling to different lands and gathering new experiences is on the bucket lists of most people. As enjoyable these trips are, however, the journeys become all the more special when you're sharing them with your significant other.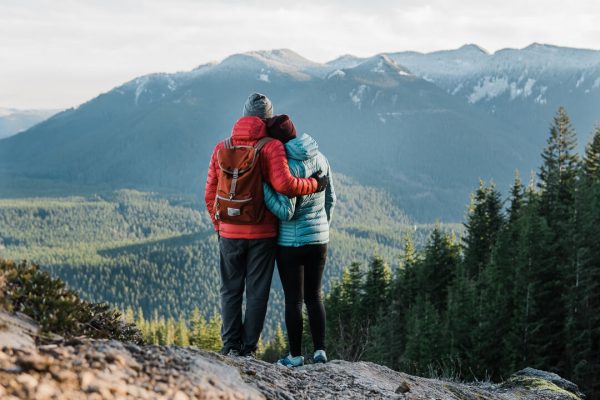 The common adage "couples who travel together, stay together" rings true. After all, traveling to new places is an excellent opportunity for two people to not only spend time together, but also get to know each other. Thrust into unfamiliar situations, these become opportunities to showcase their ways of thinking, their values, their priorities, and how they handle challenges. Indeed, traveling together is a great way to build a partnership and forge a deeper relationship.
In terms of travel destinations, couples have a lot of choices. Some establishments even specifically cater to couples, offering couple bundles for honeymoons and romantic getaways. However, traveling aficionados such as yourself may be looking for something more unique than spending time in a couples hotspot. Fortunately, the world is filled with countless things to try, which means that you and your date can always try something different on each trip. To help you brainstorm ideas, here are some great recommendations that will surely interest fun-loving couples.
Embark on a Food Tour Date in Vietnam
If you and your partner are foodies, a food tour in Vietnam might just be your cup of tea. Vietnam is widely known for its mouth-wateringly delicious cuisine, featuring well-loved staples such as bun cha and pho ga. Moreover, these foods are widely available—not to mention affordable—with countless eateries and food stalls lining the country's streets. Navigating the numerous food establishments in Vietnam can be tricky, so make sure to search local food blogs or hire a local food guide who can show you the best places. For people with eating restrictions such as Islam followers, using digital tools such as the Muslim Pro app can help them pinpoint halal establishments amongst the crowd.
Join a Safari Group in South Africa
It's always a treat to spot animals in their natural habitat. If you and your partner love animals and the wild outdoors, going on a safari in South Africa is a one-of-a-kind opportunity to witness the country's diverse wildlife. Outside the cities, safari tours are widely available and come in different price ranges. While the prices of some safari tours can be a bit steep, they are worth it when you consider the richness of the experience and how you'll be giving back to the preservation of local animals. A safari in South Africa sounds great indeed. Outside the cities, safari tours are widely available and come in different price ranges.
Enjoy Heart-Pumping Activities in New Zealand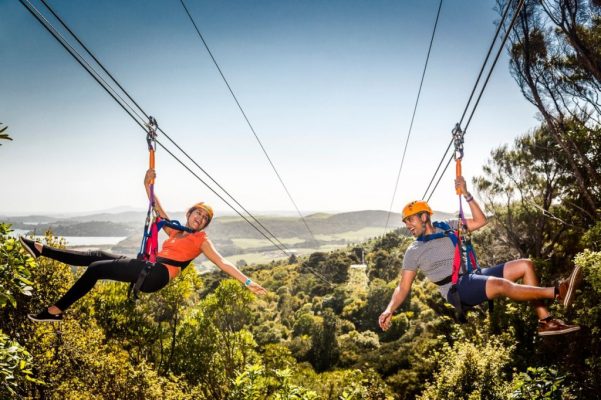 High-intensity recreational activities bring out incredible levels of excitement. If you and your sweetheart like a bit of risk in your excursions, you must go to Queenstown, New Zealand—a.k.a. the Adventure Capital of the World. Ride your BMX bikes on numerous challenging trails, scuba dive with the sharks, and leap from an airplane in a skydiving facility. Considering the number of things you can do in New Zealand, don't forget to schedule other important things such as breaks, family visits, or prayers, if you practice them. For Muslims, you can check the Muslim Pro app Twitter page for updates on any upcoming Islam-related events.
Take a Drive Across Ireland
Nowadays, people are exceedingly busy trying to get from one place to another, so not all appreciate the peaceful joy of going on long drives. One of the best views to enjoy from your car window is the Irish countryside. Featuring magnificent cliffs, rolling volcanic landscapes, and sprawling green lands, there is much to see and enjoy in the charming, natural beauty of this country. Put on some road trip music, roll the windows down, and feel the wind whip past your faces. Stop by some towns, check into some inns, and enjoy what the local culture has to offer. With a laid back approach to your travel plans and just fully embracing the present, this is a great chance for rolling conversations between you and your partner.
Experience the Expanse of Namibia
Sometimes, you and your paramour may simply wish to get away from your daily life completely. If that's your goal, you should definitely add Namibia on your bucket list. This African country is one of the least populated countries in the world and features rolling dunes and hauntingly empty landscapes. Namibia also offers safaris and self-drive adventures, but its real beauty shines in its expansive deserts and deep blue skies, which light up with stars at night. With so few people around, it's a chance to take a much-needed break from the busy every day and simply enjoy nature and each other's company.
Planning a special trip that is unique and exciting for your partner takes a lot of work, but the effort pays itself off in the long run. As the both of you try new things and get more experiences together, the spark between you and your significant other will surely shine brighter.